Italian delicacies are among the most mouthwatering foods in the world. From scrumptious pizzas to saucy pastas, Italian food hit every taste bud and make you ask for more. The delightful flavours and the refreshing herbs make Italian dishes one of the best in the world. Italian cuisine is one cuisine that's famous globally and can be found in almost every part of the world. To try delicious Italian food, you don't need to travel to Italy.
One can't claim to be well versed in a place's culture without knowing about the traditional cuisine of that place. Italian food are about innovation, experimentation and lots of flavour.
A person cannot claim to be a foodie without trying a few Italian food at least. One may or may not like the taste of Italian dishes, but to reach a conclusion, one has to try the dish first. There can't be a bigger joy for a foodie than trying different cuisines, and Italian is right there at the top.
There are hundreds of dishes to choose from in Italian cuisine, but you can't choose all of them. We have prepared a list of some Italian foods that you should.
Lasagna: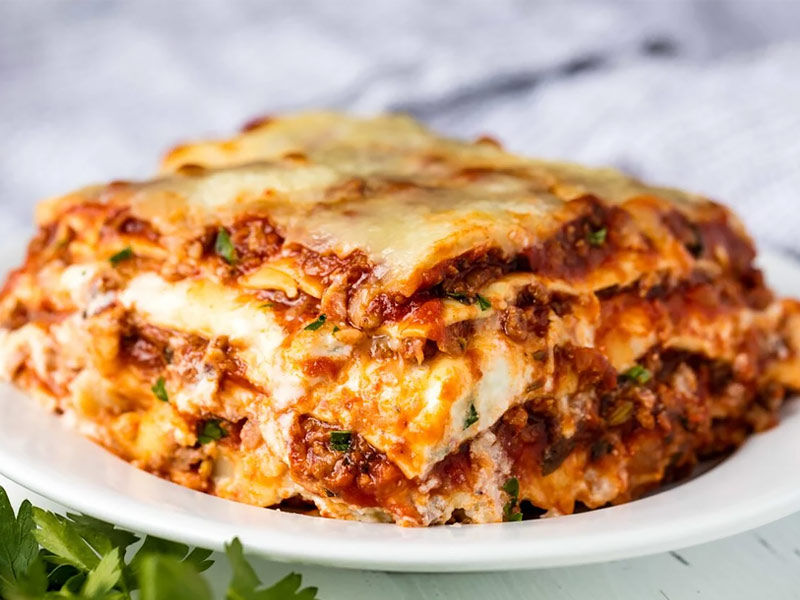 One of the most popular Italian food, Lasagna is one of the oldest methods of preparing pasta in Italy. Also known as lasagne in Italy, lasagna is a traditional dish prepared using layers of pasta, sauce and cheese. It can be vegetarian or non vegetarian depending on the choice. There are several ways of preparing lasagna and the traditional lasagne alla bolognese is simply among the best. The origin of Lasagne can be traced to Naples. However, some records hint it was first prepared in Ancient Greece. The dish is prepared by baking. You can easily find lasagna at any traditional Italian restaurant.
Gelato: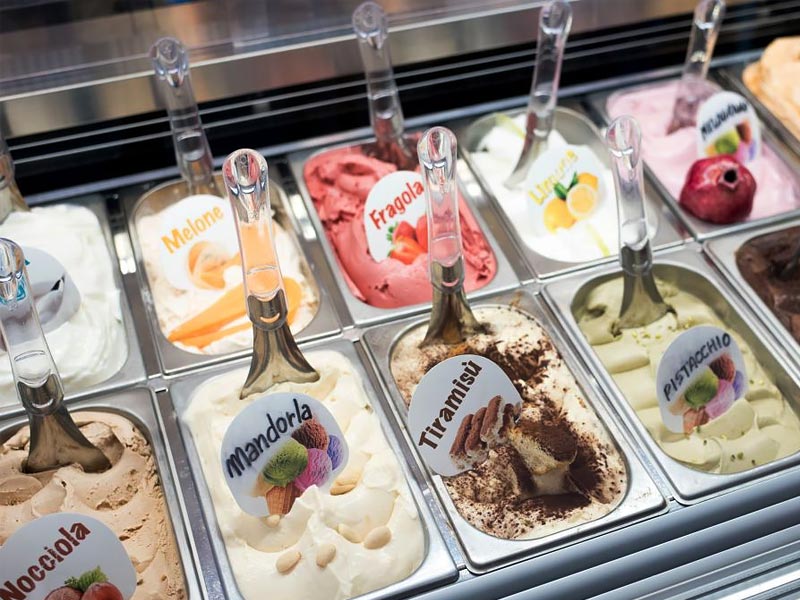 You can find Gelato in almost any part of Italy. While ice cream was not invented in Italy, the innovation brought in by the Italians has certainly transformed the way one consumes ice cream. The origin of gelatos can be traced back to the Renaissance period. Italy has over 37,000 gelaterie and the best of them are found in Florence, Rome and Bologna. Preparing Gelato needs more expertise compared to regular ice creams. If you haven't tried gelato yet, there couldn't be a better time than this to try it.
Panzanella: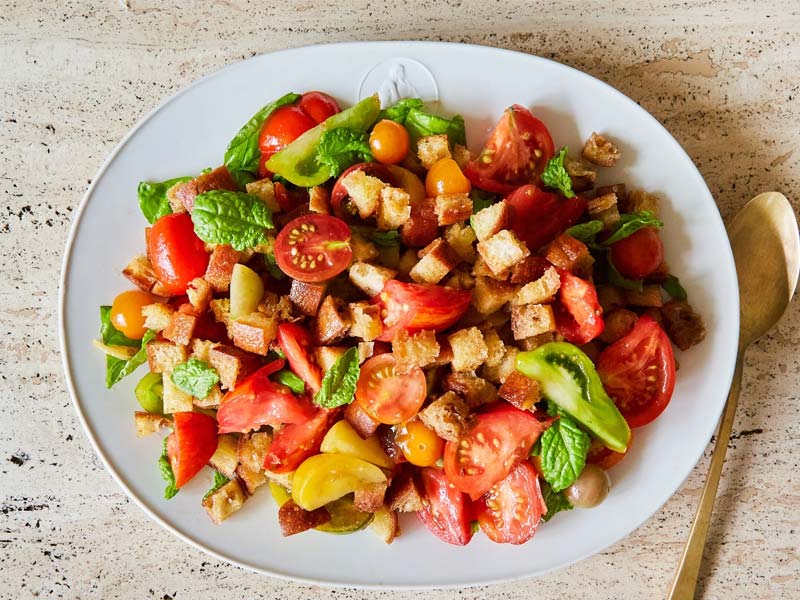 Panzanella is a delicious dish prepared using breads and tomatoes. It is actually a combination of tomato salad and freshly baked bread.The origin of Panzanella can be traced back to Tuscany. It is also known as the dish of peasants. Italian chefs have been using bread since the 14th century and the origin of Panzanella can be traced to the same period as well. Juicy tomatoes, cucumbers, fresh baked bread and basil are some of the key ingredients used to prepare Panzanella. Before introducing tomatoes to Italian cuisine, the dish was prepared using bread and onions.
Spaghetti: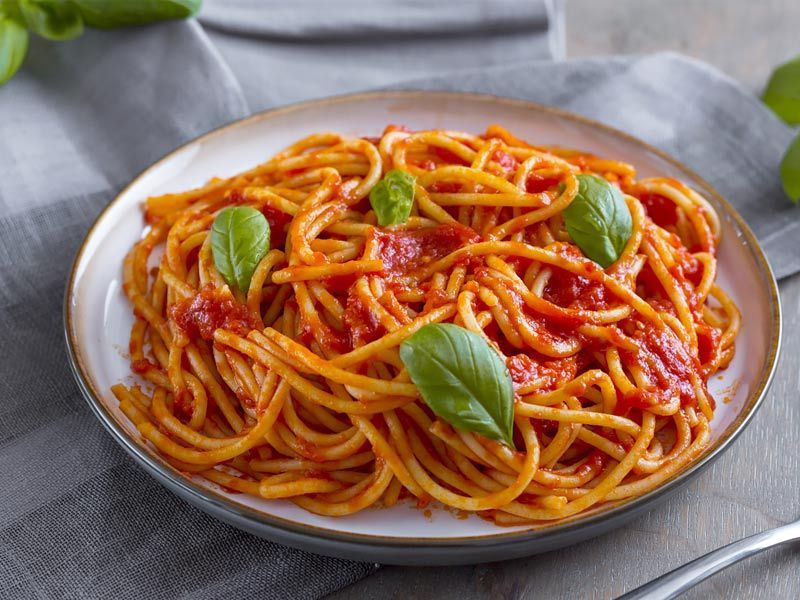 Spaghetti is another very popular Italian dish. It is like pasta melting in your mouth. The origin of spaghetti can be traced back to the Roman period. Some documents hint that spaghetti was a popular dish in a secret Italian society and eventually gained fame across the country. From low-end street corners to high-end restaurants, you can find Spaghetti almost everywhere in Italy. It is among the Italian food that are consumed by Italians daily. Cheese and black pepper are among the key ingredients used for preparing spaghetti. Italians like to use fresh eggs for preparing spaghetti.
Burrata: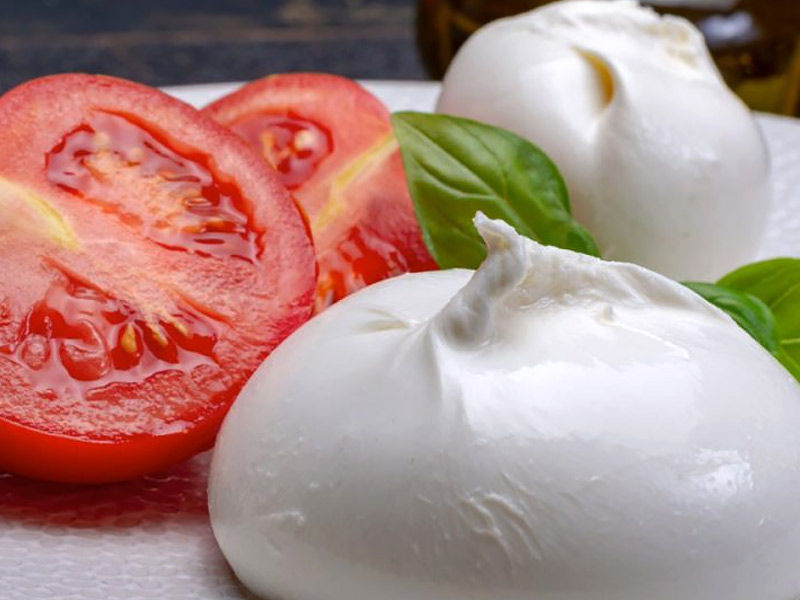 Burrata is among the simplest yet the most delicious Italian food. The dish will certainly make you fall in love with Italian cuisine. The origin of Burrata can be traced back to Murgia. Burrata is prepared using mozzarella and fresh cream. It is a dish with rich buttery texture and is served with salads, pastas, sandwiches or any other dish. However, Italians like their burrata with crusty bread. Burrata must be consumed within 24 hours after it is prepared. The dish is often served along with tomatoes, traditional herbs and traditional Italian sauces.