LA is one of the most popular and diverse cities in the world. Few cities in the world can hit home runs with so many different cuisines, both casual and refined, due to their rich, dynamic diversity and ability to embrace wild ideas.
In Los Angeles, a 13-course tasting menu presented in the style of modern art is on the same level as a taco truck serving only one type of taco. It might be the Platonic ideal of a food city if it weren't for the fact that you might have to sit in traffic for an hour driving between meals.
The best restaurants in Los Angeles are listed below.
Bavel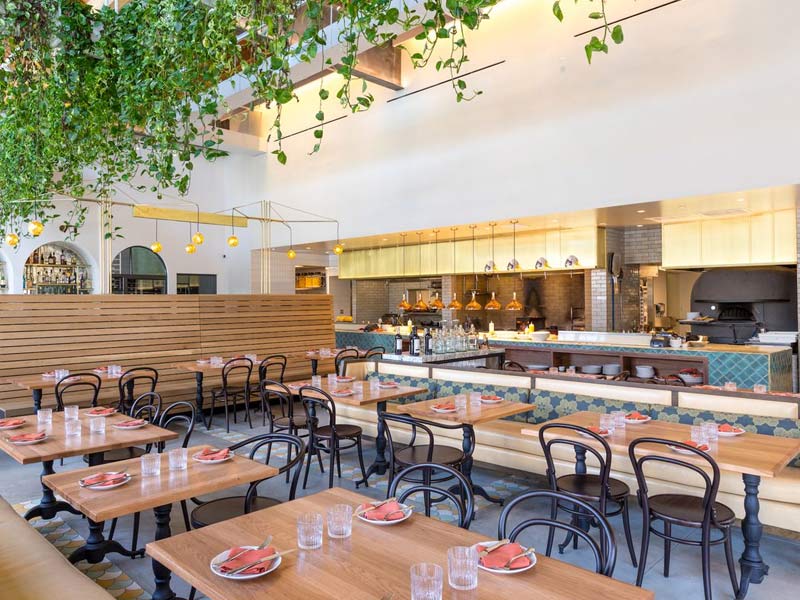 Bavel feels bright, fresh, and one-of-a-kind, serving food from all over the Middle East, from Israel to Tunisia to Yemen. The atmosphere will transport you to the luxury of the spa at Marrakech's legendary La Mamounia hotel. The malawach, a Middle Eastern roti served with grated tomato, dill crème fraîche, soft-boiled egg, and an oh-so-Californian strawberry zhoug, is a must-order. The meaty dishes get a lot of attention, but the mushroom skewers are just as good. Order the silken hummus with duck nduja and some desserts, of course.
Rossblu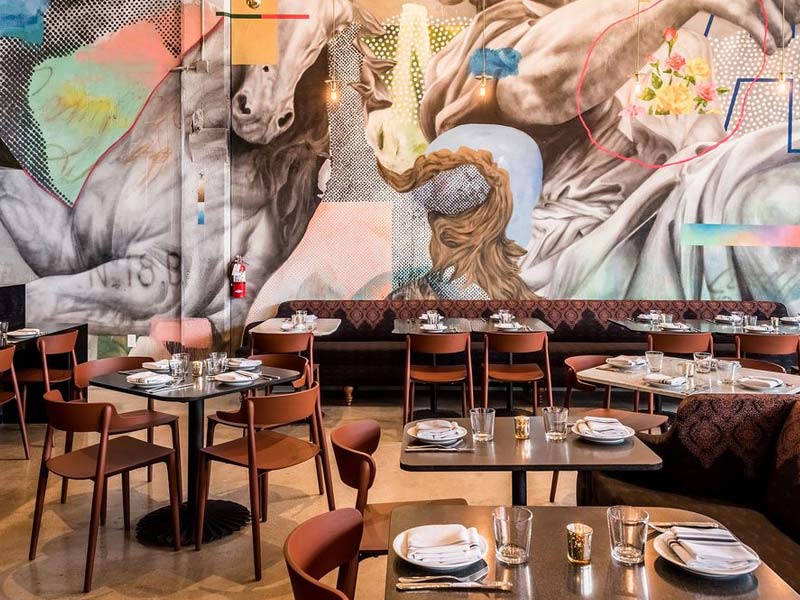 Rossblu is a Danish interiors wonderland with burning wood smells and food served on a patio that makes the city feel far, far away. The crowd is made up of well-heeled professionals looking for the next "it" Italian spot in Downtown Los Angeles. Handmade kinds of pasta populate a menu that will force you to abandon the Angeleno diet (and feel a thousand times better for it).
Order a sparkling red Lambrusco and enjoy a Californian take on Bolognese classics like Valbruna's Eggplant, a lighter take on eggplant parm, Tortellini en Brodo, and, of course, Nonna's Tagliatelle Bolognese. On weekends, be sure to stop by for their especially noteworthy brunch, served on their sun-drenched patio.
Gjusta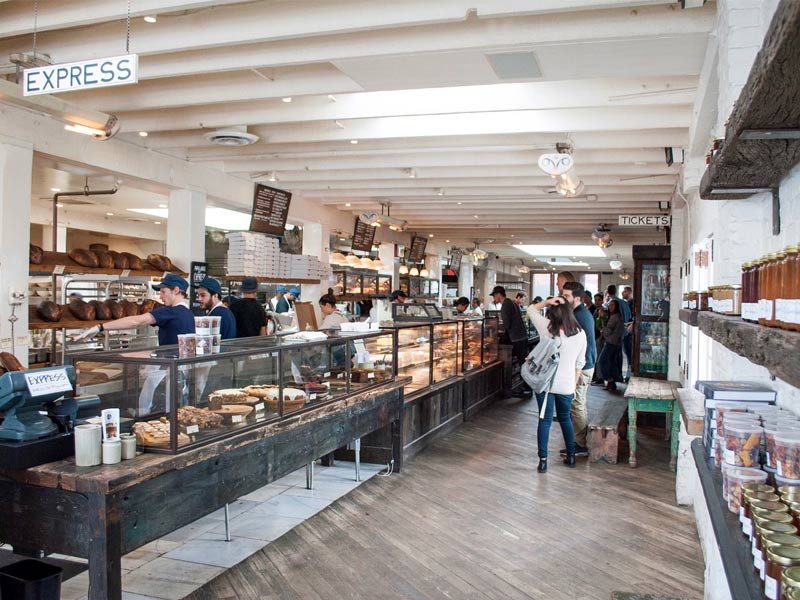 Gjusta is the city's best modern deli if not the country's. If you go, be prepared to work to make your order—but once you taste how delicious it is, all the frustration of getting it will fade. It's difficult not to recommend everything, but the smoked fish platters and flaky pastries keep us returning, even if it means overhearing Venice's actors and musicians at the bar.
Republique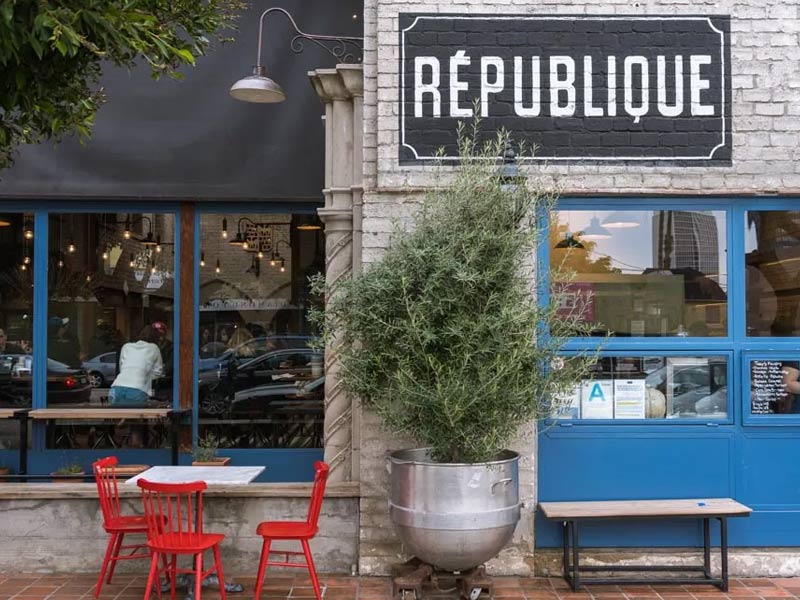 It is one of the few restaurants that consider brunch to be a separate and equally important meal and serve fantastic lunch and dinner. This mission contains no also-rans, repeats, or lazy moves, and it's daring and decadent instead. The question is, how will you decide whether or not to eat the pork belly sausage breakfast sandwich? How about fried chicken and waffles with gravy and pickled Fresno chiles?
It is, without a doubt, the most abundant, daring, and filling brunch on the West Coast. You're here to eat and want to eat well, so make your plans accordingly. After that, go for a quick hike or nap to re-calibrate.
Raku Aburiya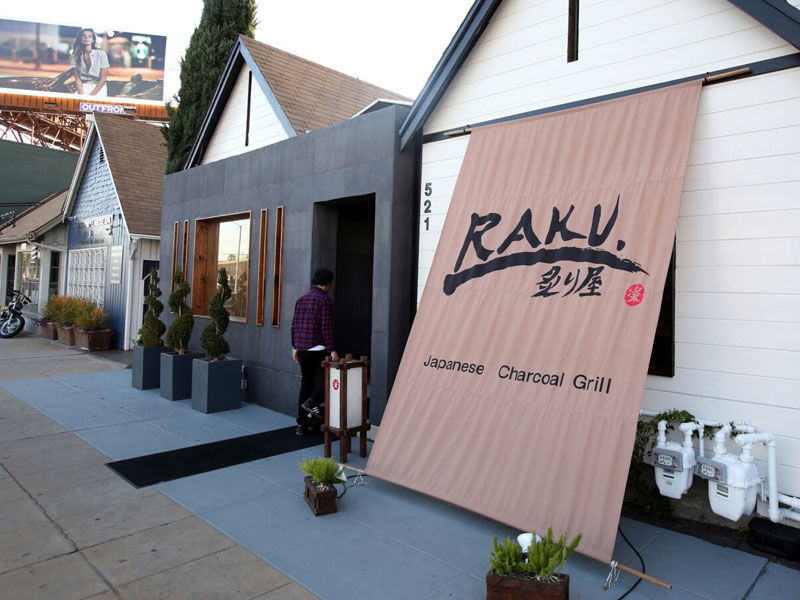 This is the more subdued, reflective sibling to the more boisterous big brother of the Las Vegas location. The intimate Japanese-style restaurant specializes in grilled meats over binchotan charcoal, but the sushi is also excellent. Always order a few skewers from the daily specials menu. Don't forget to order the fresh, almost cloud-like homemade tofu served with matcha-flavored sea salt.
Felix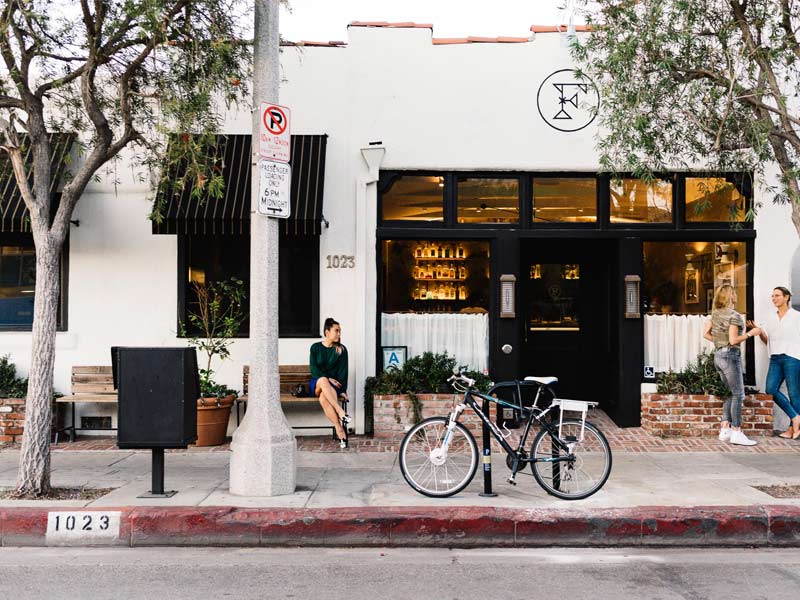 L.A. takes a break from its no-carb policy to revere the masters who create unique cuts of Italian pasta by hand at Felix, dubbed "the Vatican of handmade pasta." Start with a killer Negroni before moving on to the delicately fried squash blossoms you've ever had—but leave room for everything. the pasta The ragu bolognese with 48-month parmigiano reggiano and the tonnarelli cacio e pepe are two of our favourites. Get yourself a pizza while you're at it.
Sister, Little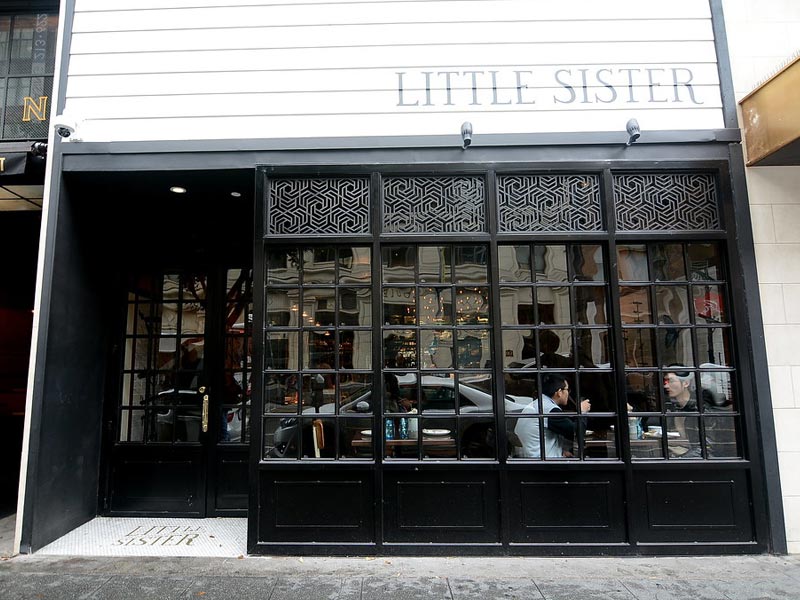 A small restaurant with a big heart can be found in the heart of Downtown's bustling dining corridor. Little Sister's clientele is typically young and adventurous. They come for authentic Southeast Asian cuisine washed down with beer and wine. We order the imperial rolls stuffed with shrimp and taro root. Glass noodles dipped in chili lime sauce, and the lemongrass fried chicken that will have you daydreaming for weeks.
Pizzana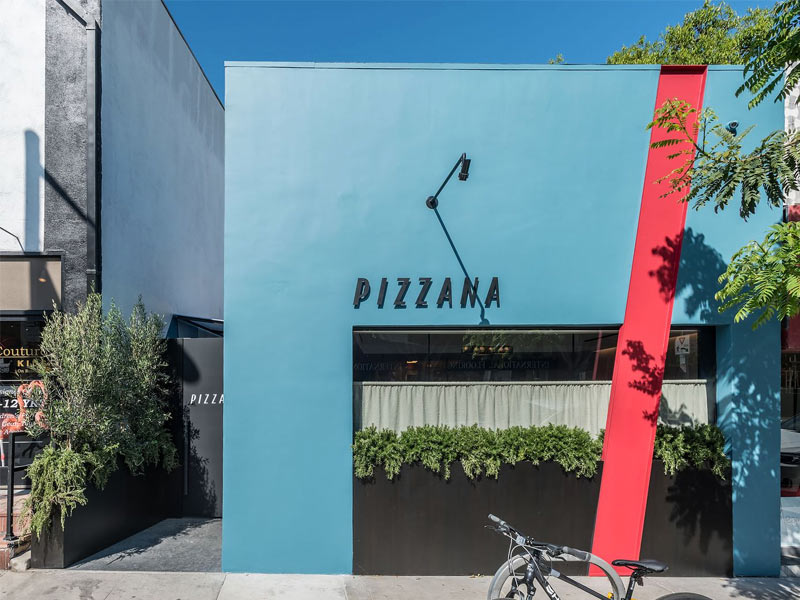 It's all about the dough at Pizzana. You won't notice the minimalist decor, which makes room for the crowds that gather on any given night to eat Daniele Uditi's Neopolitan-style pies: The Bianca is a must-order, with ribbons of fennel, sausage, and incredibly dreamy mozzarella atop the perfectly chewy, delicately blistered crust. (The shaved artichoke salad is also highly recommended.) The more hungry you are, the better.
Cassia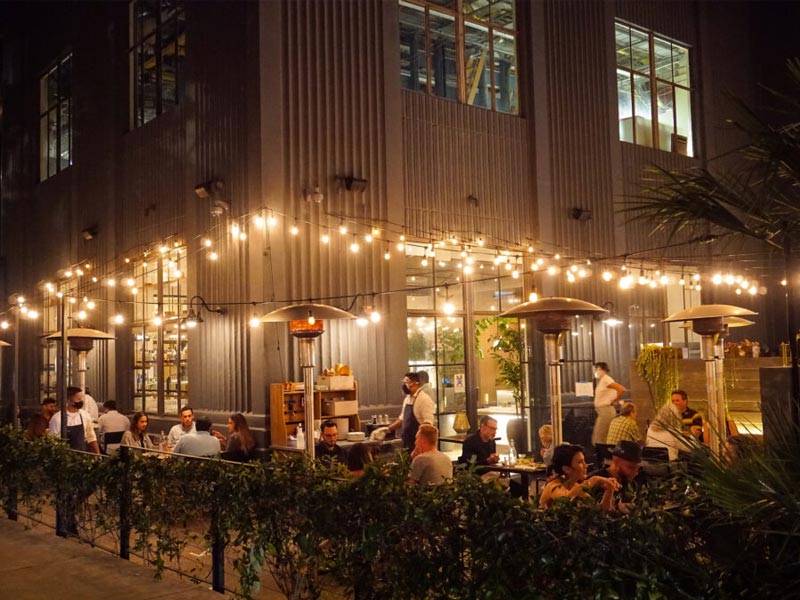 The crowd at Cassia is lively and hip—a there's a palpable buzz in the air that Santa Monica is back on the culinary map in Los Angeles. Come to the closest thing in Los Angeles to New York's Indochine for vibrant Vietnamese fare with cocktails to match. Order the kaya toast (similar to Singaporean french toast) or the laksa noodle curry. You've come to the right place if you're looking for a restaurant in Los Angeles to rave about.