There's a huge difference between how Indians go about their food versus how the rest of the world sees their food. Indian food is delicious and loaded with calories more often than not. Indians are very connected to their food and taste but the glory of Indian food is not limited to India. Indian food is popular worldwide and the diversity in the taste and flavours that Indian foods have to offer is one of the main reasons behind it.
Parathas are one of the widely eaten dishes. From breakfast to lunch and dinner, there's absolutely no time when you can't have parathas with your favourite pickle or a bowl of curd. The combination is just too hard to resist.
Packed with calories, taste and nutrients, Parathas not only suffice the hunger but also soothe the taste buds. But there's absolutely nothing in the world that one can't get bored of after eating it repeatedly. That's how someone would have found the idea of stuffing the basic paratha with different foods such as mashed potatoes, paneer or corn. Change is the only constant and when change comes in the form of different paratha fillings it is delicious as well. Stuffed parathas are India's response to Pizza.
We're sharing 6 delicious paratha recipes that you won't regret trying.
Mixed Vegetable Paratha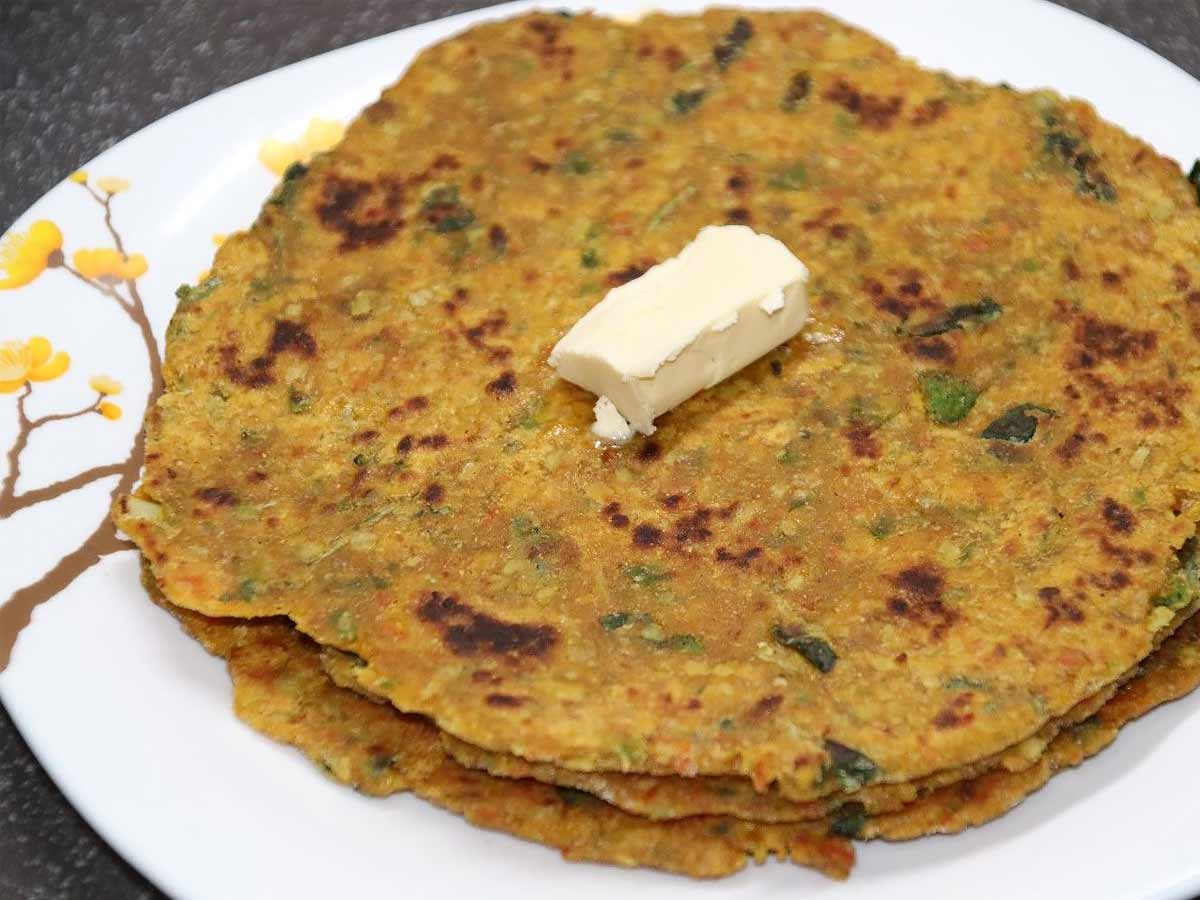 Uncertainty has its own beauty. The good thing with mixed vegetable paratha is that you can add as many as vegetables you like. You can also skip the vegetables that you are not fond of. Get some onions, cabbage, carrot, beans and peas. Chop the vegetables finely and boil them. Add garam masala, salt, pepper, coriander powder and chilli to the vegetables. Make small balls of dough and make some space in between to stuff the vegetables. Roll it out into a paratha and cook on a pan with 1-2 tablespoon of oil. You can also use ghee to cook the parathas.
Aloo ka Paratha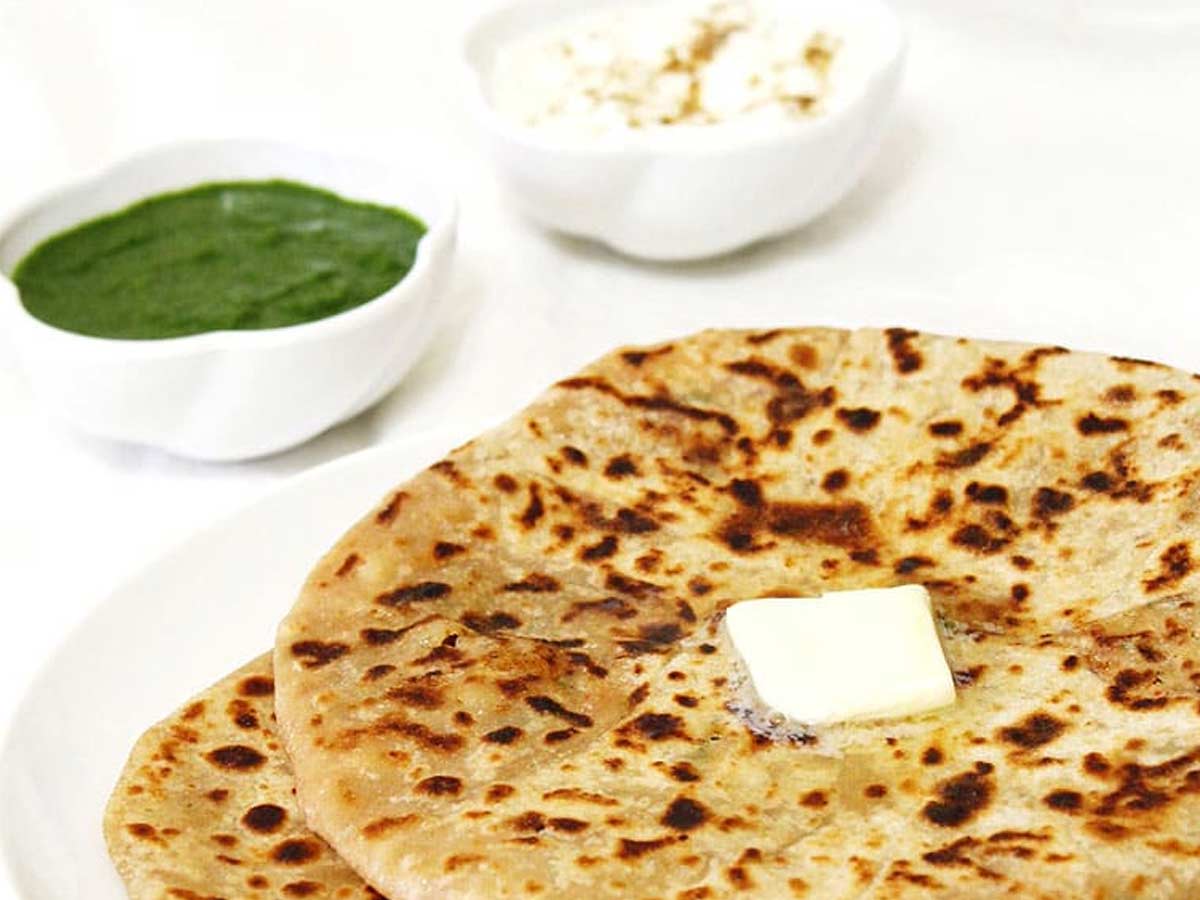 If there was a competition for declaring the king of parathas, Aloo ka Paratha would win it hands down. The simple yet delicious dish is a favourite in almost every household. Boil some potatoes and mash them in a bowl. Cook the mashed potatoes along with some finely chopped garlic and onion and add garam masala, coriander powder, salt, turmeric and chilli to the mixture. Take out the mixture and stuff the dough balls with it. Roll the dough into parathas and cook them on a pan. Serve with a bowl of curd or pickle.
Onion Paratha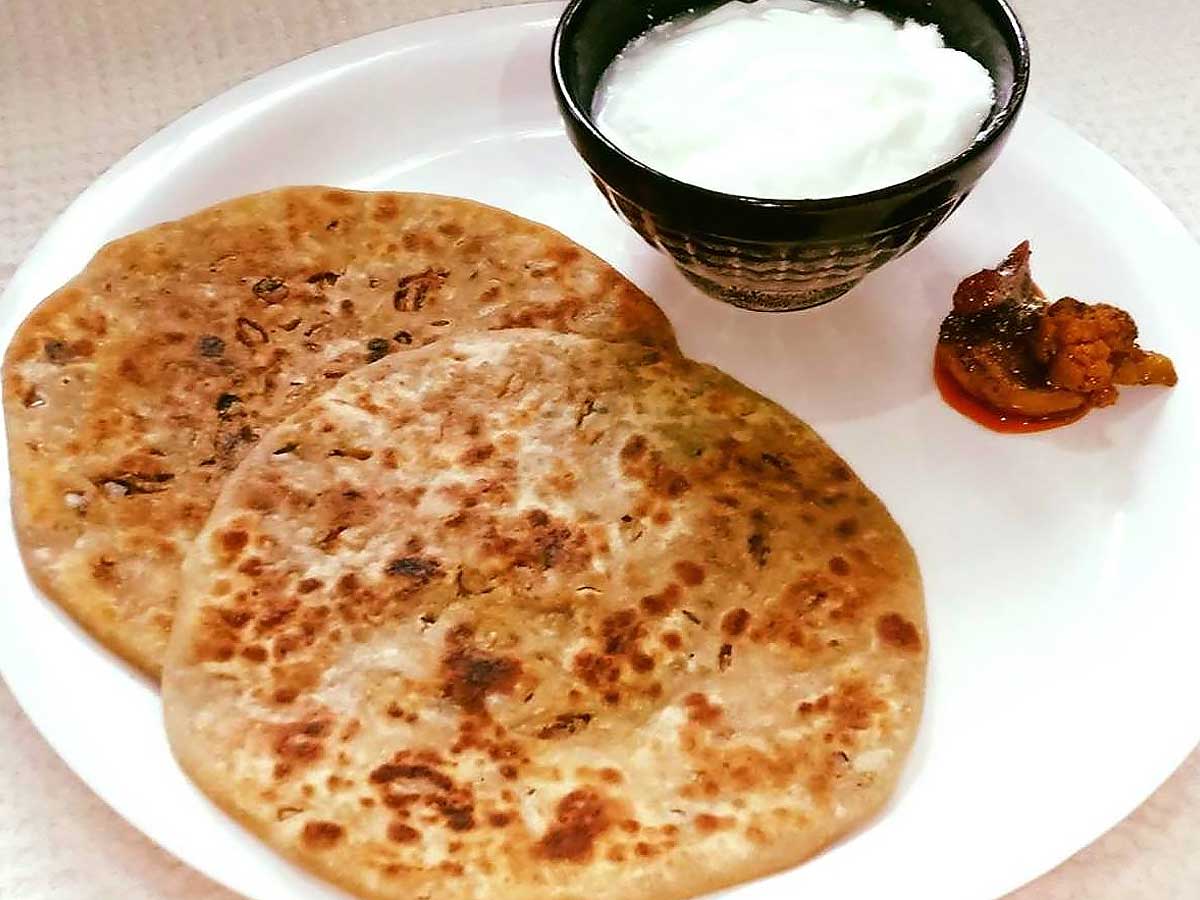 Another simple yet tasty recipe for paratha lovers. Finely chop 3 to 4 onions and put them into the bowl. Add salt, coriander powder, garam masala, chilli powder and turmeric to the mixture. Mix all the ingredients well. You can stuff the mixture as it is or saute it for a few minutes if you don't want onions to dominate the taste. Cook the parathas on a pan and serve with your choice of chutneys.
Pizza Paratha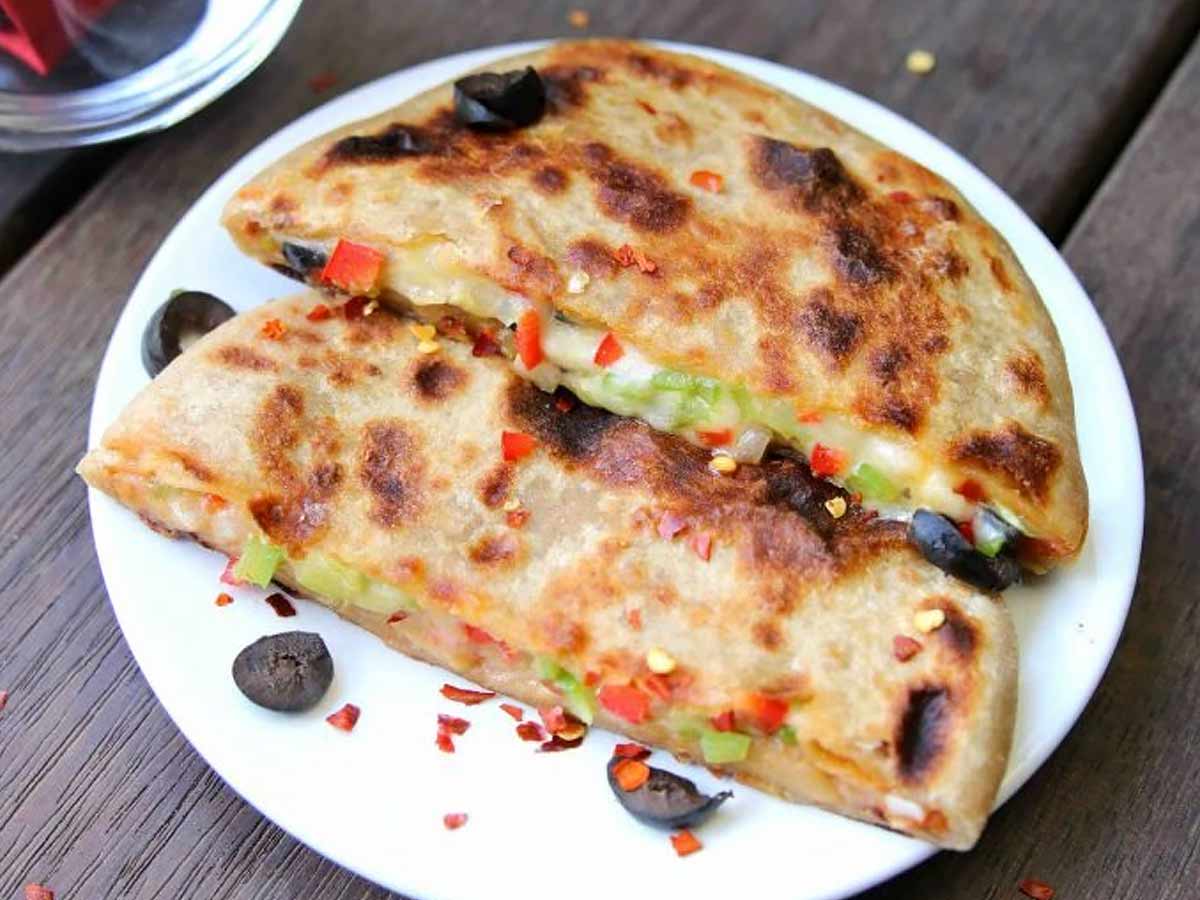 If you love pizza and paratha equally, there's no better place to bring them together than your kitchen. Mix wheat flour with carom seeds, cumin seeds, dried mango powder, salt and oil in a bowl and make a soft dough. After leaving the dough as it is for nearly 20 minutes, divide the dough into two balls. Now, mix grated cheese, finely chopped tomato, chopped and boiled carrot and boiled sweet corn and peas in a bowl. Add salt to the mixture and mix it well. Now spread the two dough balls a little and put the stuffing on one of them. Put the other one over the stuffings like a sandwich. Now, cook both sides on a Tava until they turn light brown. 
Mushroom Paratha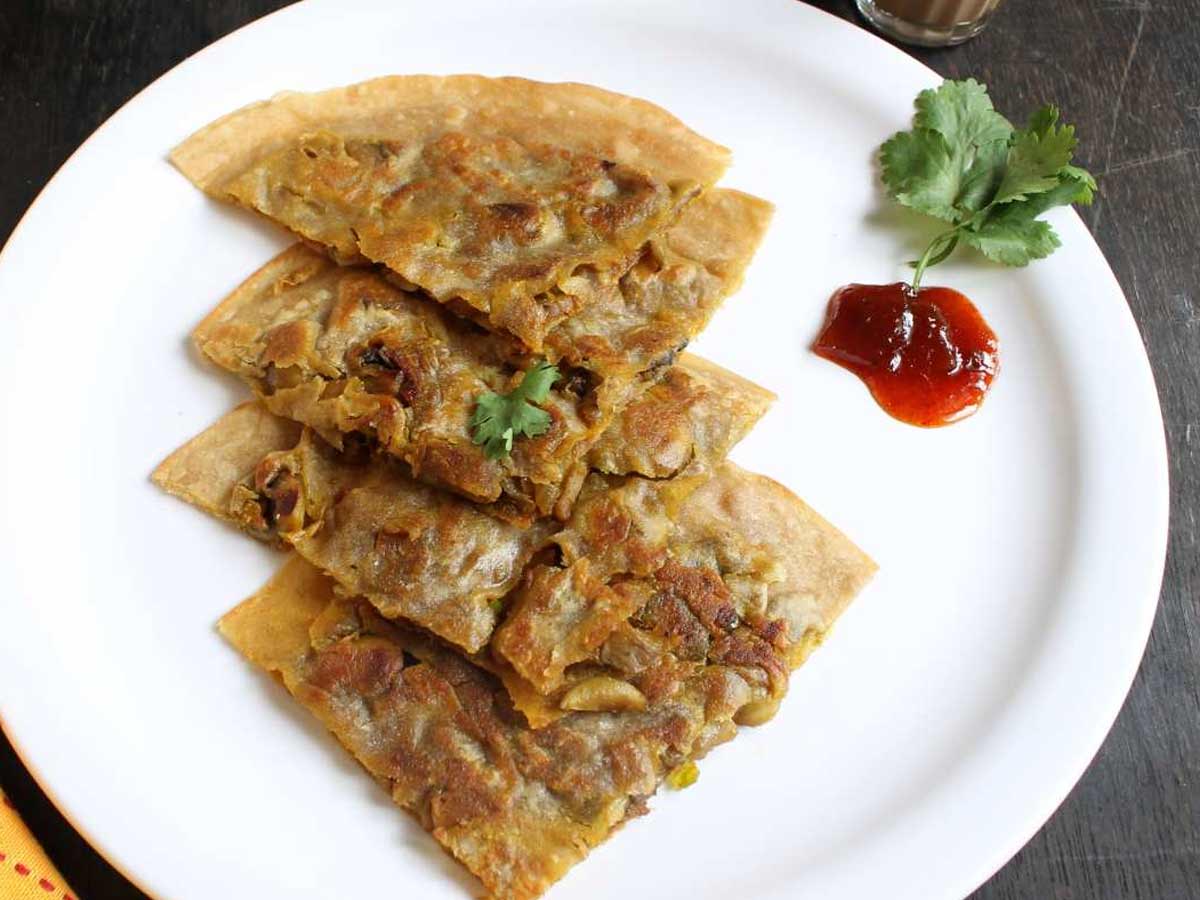 Another nutritional and delicious paratha recipe is coming your way. Chop 250 grams of mushroom finely. Along with it, finely chop onion, ginger, garlic and spring onion. Knead some flour to get a soft dough and cover it while you cook mushroom after you have sauteed onion, green chilli and garlic in a pan. After cooking the mushroom for a few minutes, add spring onion, salt, cumin, garam masala and black pepper. Take the cooked mushroom out and stuff it inside dough balls to cook tasty parathas. 
Paneer Paratha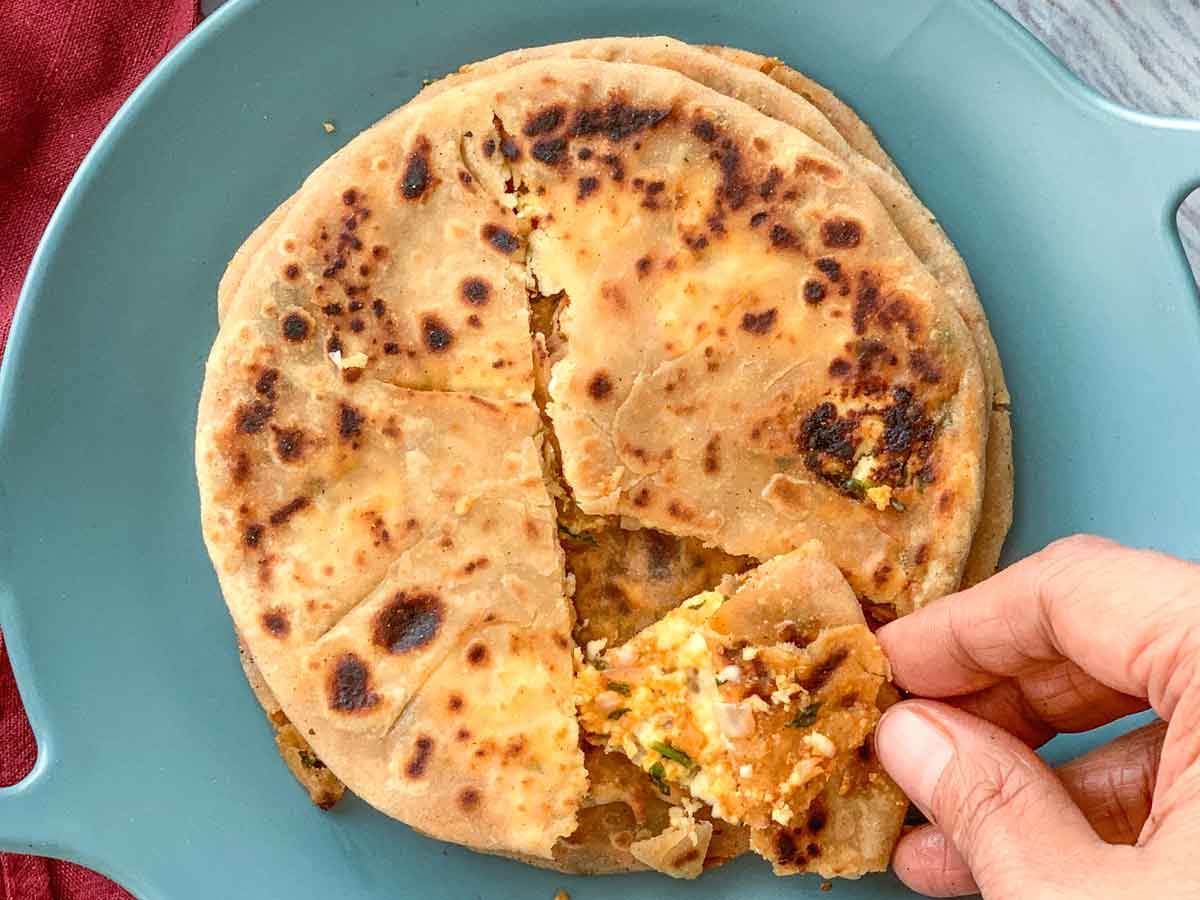 Indian menu is not complete until you have mentioned paneer. Specially for the non-vegetarians, paneer means delight. All you need to do is saute some finely chopped onions, garlic and tomato before you add scrambled paneer to it. Now add salt, pepper, a pinch of garam masala, coriander powder and chilli to the paneer. Cook the mixture on a slow flame for a few minutes. Take the mixture out and stuff it inside the dough balls to make delicious parathas and enjoy a heavy breakfast.