Sources informed India Today on Thursday that the federal government would present the "One Nation, One Election" law during the extraordinary session of Parliament taking place from September 18 to 22.
The simultaneous holding of the general and assembly elections is a proposal that Prime Minister Narendra Modi has been advocating for. He contends that this action will reduce election expenses and free up time for governance.   
A special session of Parliament has been convened for September 18–22, according to Union Minister for Parliamentary Affairs Pralhad Joshi. Five sittings will make up the session. According to reports, the Centre may also introduce the Women Reservation Bill and the Uniform Civil Code (UCC) during the meeting.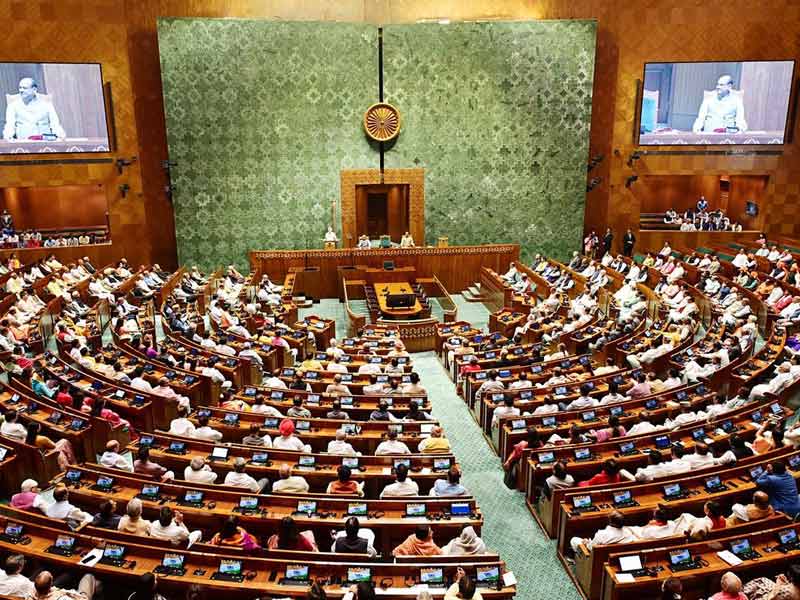 The Law Commission started a new consultation process on the UCC this year in June by requesting opinions on the matter from stakeholders, including the general public and registered religious institutions. Before this, the 21st Law Commission, whose term ended in August 2018, looked into the matter and twice sought input from all parties. The women's reservation bill stipulates 15 years of 33% female representation in the Lok Sabha and state legislatures.
This occurred just a few months before the upcoming state assembly elections in five states this year: Mizoram, Telangana, Madhya Pradesh, and Rajasthan. In the first part of 2019, the Lok Sabha elections are expected to take place. The possibility of an early election or a postponement of the assembly elections scheduled for five states to April or May of next year has begun to circulate, though.  
Seven states, excluding the Union Territory of Jammu and Kashmir, will have elections in 2019 in addition to the national elections in 2024. Elections are slated to take place in Andhra Pradesh, Arunachal Pradesh, Odisha, Sikkim, Haryana, Maharashtra, and Jharkhand among other states in 2019.   
In January of last year, Prime Minister Modi made the case for "one nation, one election," arguing that the constant cycle of elections causes politics to permeate everything and hinders development efforts. Additionally, he claimed that regular surveys hinder development efforts and lead people to attribute political motivations to every action taken by a government.
Speaking about the abrupt request for a special session of Parliament by the administration, Congress MP Adhir Ranjan Chowdhury said he was unaware of any significant circumstances. Election time is drawing close, he claimed, and the BJP is doing poorly in the states holding polls.
They convened this special meeting to figure out how to get out of this predicament and deceive people once more. If given the chance, we shall demonstrate that this is indeed "Garal Kaal" and not "Amrit Kaal." If the administration has the guts, it should consider the numerous concerns, including those involving China and Manipur, and it should agree to our demand that the JPC be formed.