Manali is famed for its spectacular beauty and adventures and its 'places to eat.' The best restaurants in Manali, among all the street-side vendors and cafes, serve delicious food and provide a lovely and soul-satisfying experience. While some of these restaurants have beautiful views, others have a terrific location, and others have a pleasant atmosphere. Take a look, and then make a list of the best places to eat when hiking in the hills! 
We have selected the 15 best restaurants in Manali based on various factors such as price and food quality, among others.
Please have a look and choose one (or more) restaurants based on your preferences:
Mount View Restaurant: 
The oldest fine dining establishment in Manali, Mount View, is noted for serving superb Chinese, Tibetan, Italian, Japanese, Continental, and Indian delicacies. If you're a foodie at heart, here is your new haven!
It has a rooftop beer garden where meetings, seminars, conferences, and wine-tasting events can be held.
The Open Air And Multi-Cuisine Restaurant :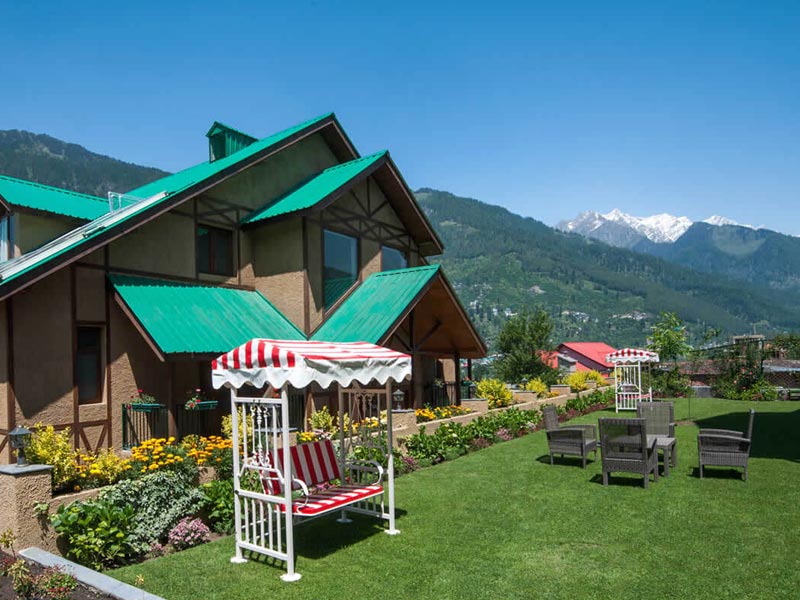 Part of the 3-star hotel – The Orchid Greens, the Open Air Restaurant and the Multi-Cuisine Restaurant are ideal examples of fine luxury dining in the hills. From exotic food to a sophisticated atmosphere, these are excellent places to dine with your partner or family. 
It includes the largest open-air garden cafe in town and a multi-cuisine restaurant with stunning views of the surrounding countryside and mountains.
Renaissance Manali: 
Located in the town's busiest streets, Renaissance Italian and Mexican is undoubtedly one of the greatest places to eat in Manali. This establishment is a terrific place to stop by for a while, whether for a quick lunch or just to relax and listen to some good music. 
It's a cosy restaurant with a cute vintage-style atmosphere and fantastic music. 
Rooftop Restaurant At Keylinga Inn:
With a tranquil atmosphere, gorgeous vistas, and delectable food that has the power to touch your soul, this rooftop café unquestionably outshines all other Manali eateries. When you're here, it's easy to lose track of time, not to mention the stress. 
This restaurant provides panoramic views of the lovely hills and peaks.
Basil Leaf Restaurant: 
When it comes to giving the greatest food in this resort town, Basil Leaf prides itself on 'variety.' It is not only one of the best restaurants in Manali but also one of the most elegant, particularly for couples and families. 
This restaurant, indoor and outdoor dining, offers BBQ and bonfires depending on availability. 
Dylans Toasted And Roasted Coffee House: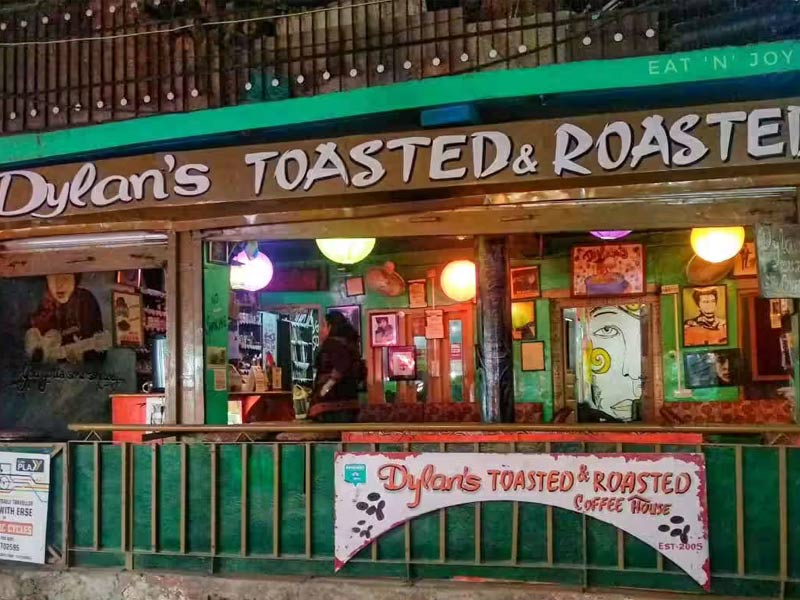 Dylans is more than just a coffee shop in Manali, and it's right here where new friendships form and existing ones grow stronger. If you're a coffee connoisseur, don't miss out on this establishment on Old Manali road. 
Amazing coffee and even better sweets set this cafe apart amid the busy streets of Manali.
La Plage: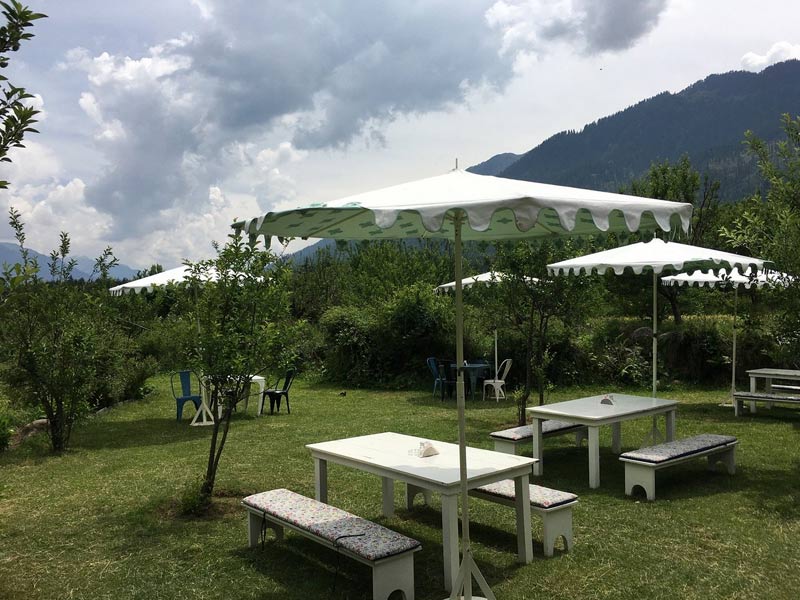 Surrounded by apple trees, this French cafe is a great location to come if you want to get away from the tourist horde. It has a strange atmosphere, old-world music, and breathtaking views of the hills. It is surely one of Manali's most well-known eateries, from exquisite delicacies to sweet sensations. 
This cafe, located away from Manali's crowded streets, has 360-degree views of the beautiful mountains. 
Open Air Restaurant At Apple Bud Cottages: 
With breathtaking views, a vintage feel, and wonderful cuisine served out under the stars. This rooftop restaurant is undoubtedly one of the greatest places in Manali to visit. It's ideal for an early morning meal or an evening date, and it allows you to appreciate the genuine beauty of the town. It is one of the best restaurants in Manali and an excellent choice for a romantic dinner date with your significant other. 
Il Forno: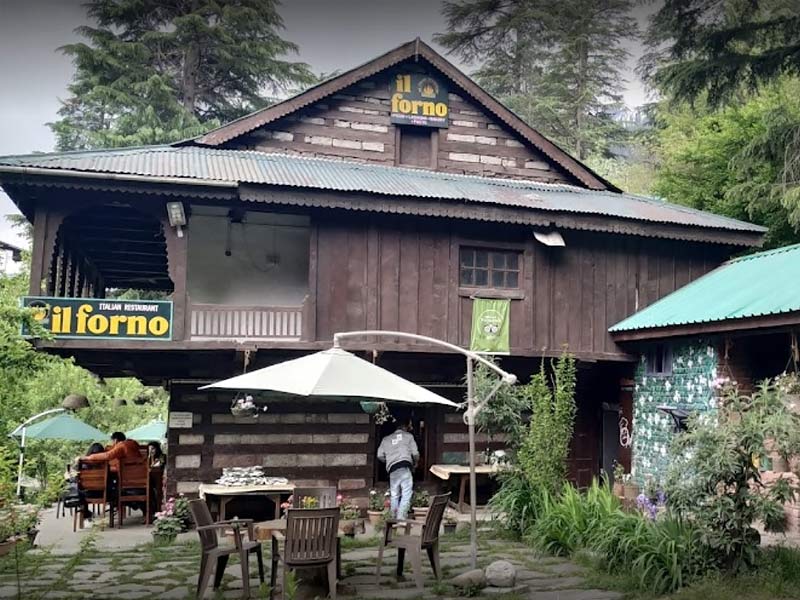 One of Manali, Illinois's top Italian restaurants. Forno has everything you might want for a fantastic dinner date. With its rustic atmosphere, vistas of the Himalayas, and setting among apple orchards, this restaurant exudes old-world charm. It takes away the prize for being the cheapest Italian restaurant in Manali. 
It serves the best soul cuisine, the majority of which comes from its kitchen garden. The wood-fired pizzas and calzones are also must-order items.
The Lazy Dog: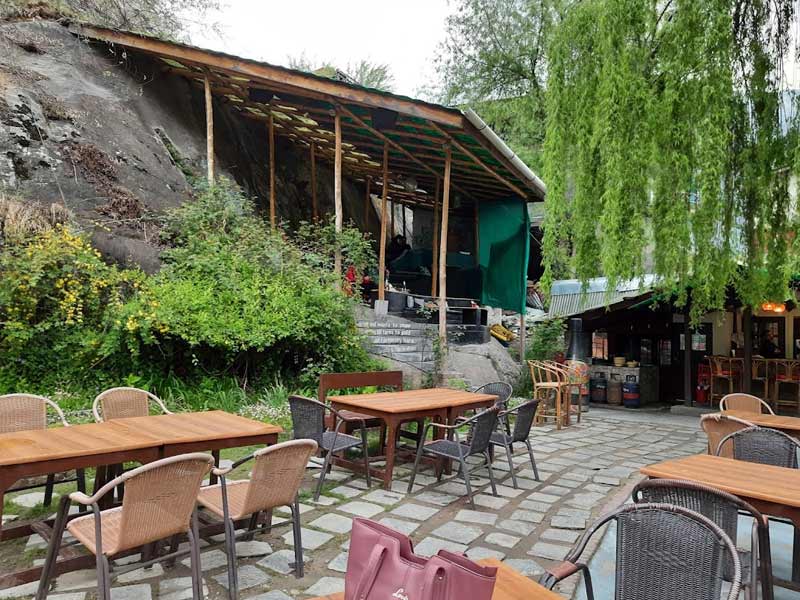 Located on the banks of the Beas, the Lazy Dog in Old Manali is one of the greatest places to eat in Manali, offering a modern lifestyle with a traditional touch. The wooden chairs, bean bags, and hammocks add to the laid-back party atmosphere, making it popular with all types of travellers. 
This multi-cuisine establishment provides delicious Indian Thalis, butter chicken, and chicken curry. 
Cafe 1947: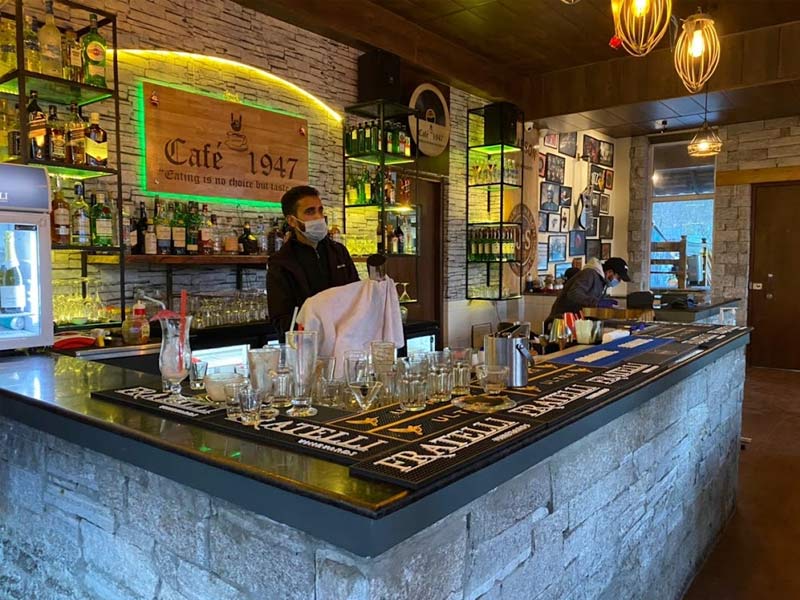 Regardless matter how many sophisticated or trendy restaurants come up on Manali's streets, Cafe 1947 is hands down the most famous restaurant in Manali, particularly for its superb food and nice atmosphere. This Italian cafe has everything to win your heart, including a nice sweet atmosphere, river noises, and fantastic music. This cafe's relaxed atmosphere allows you to unwind while listening to great music and eating fantastic Italian food. 
Chopsticks Restaurant: 
Chopsticks is a foodie's heaven and one of the greatest eateries on Manali Mall Road. Its diverse Tibetan, Indian, Chinese, and Japanese cuisines will leave you speechless. Amidst the hustle and bustle of the street, this small eatery may not initially pique your interest, but it will undoubtedly leave you hooked. It is one of Manali's greatest vegetarian eateries. 
Chopsticks Manali, a local and tourist favourite, takes you on a gastronomical adventure with your favourite cocktail on the rocks.
Drifter's Cafe: 
Located in Drifters Inn, this cafe delivers more than just delicious food and is a great place to read a book or play fun board games with your loved ones. It often hosts acoustic music or karaoke nights, allowing the party to begin at any time of day. It is one of Manali's greatest South Indian eateries. 
Aside from the breakfast buffet, it offers a sun deck with panoramic views of the hills normally open on bright days.
Johnson's Cafe
To avoid any misunderstanding, this cafe is located right next to the Johnson's Restaurant & Bar, located in the Johnson's Lodge. This cafe has everything to go wow, including a quiet atmosphere, abundant grass, and a gorgeous colourful backdrop. It is regarded as one of Manali's top eateries. 
The fish curry, a famous local creation, is the most delectable of all the foods served here.
This delightful little eatery is located inside Gurung Cottages on the left bank of the Beas. Thanks to its homey food and atmosphere, it allows you to gorge and relax right in the middle of nature. If you're seeking a refreshing experience, don't miss out on this location! It is one of Manali's greatest vegetarian eateries. 
All of the dishes here are made with locally sourced vegetables, most of which are grown in their kitchen garden.