Hong Kong is well-known worldwide as a gorgeous city and a top destination for luxury shopping. However, this city is rich in culture and history. It offers much more than a delectable dim sum and an incredible skyline. 
Hong Kong exudes an intensity that is difficult to define. There's something new and exciting around every corner: an ancient temple, a shop selling the latest modern device, or a man putting his bird in a cage on a walk. 
Hong Kong also boasts a more rural side, with forested mountains, hiking paths, stunning beaches, islands, and traditional fishing communities.
As a Chinese Special Administrative Region, Hong Kong offers an intriguing study of the impacts of ancient Chinese culture and its attitudes and history distinct from that of mainland China. 
Hong Kong is undoubtedly one of the most magnificent cities globally, but there is much more to this city than meets the eye. With our list of top attractions in Hong Kong, you can find out what to see and do and the best places to visit.
1. Star Ferry: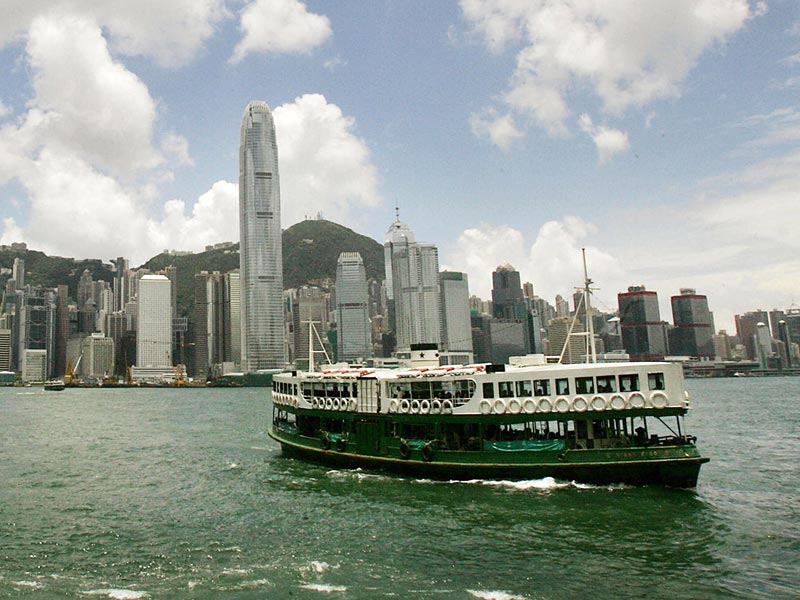 With roots dating back to 1880, Hong Kong's iconic Star Ferry costs only a few Hong Kong Dollars to ride, making it one of the most incredible buys in Hong Kong. Victoria Harbour is a bustle of activity, with ships of all shapes and sizes chug, zip, or wallow by as the Star Ferries' experienced commanders somehow escape collisions. 
2. Hong Kong Skyline: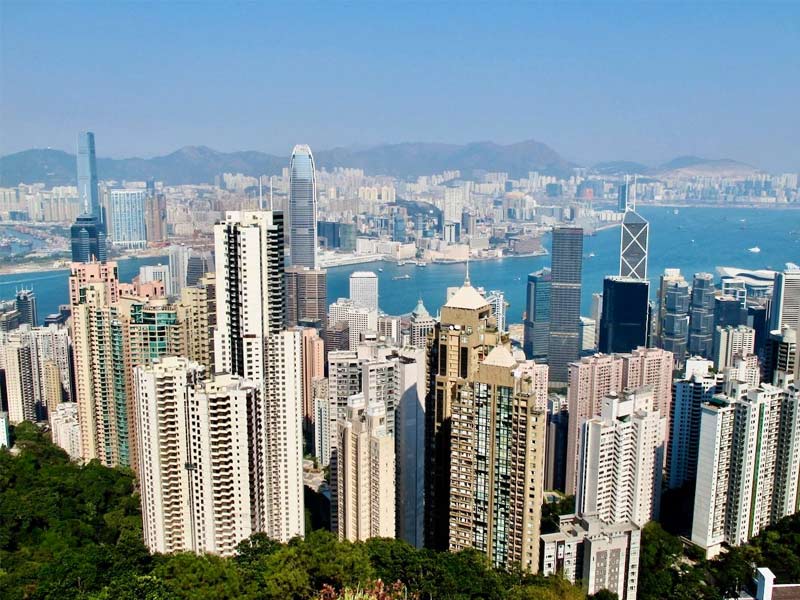 Hong Kong features one of the world's most impressive and identifiable skylines. The dense collection of buildings on Hong Kong Island and Kowloon, together with the surrounding mountains and water, distinguishes this city.
Traditional red-sailed junk boats and the iconic Star Ferry stand out against the backdrop of contemporary high-rises in the port. The skyline takes on a whole different personality at night as the sky darkens and city lights flood the picture. 
3. Victoria Peak (The Peak):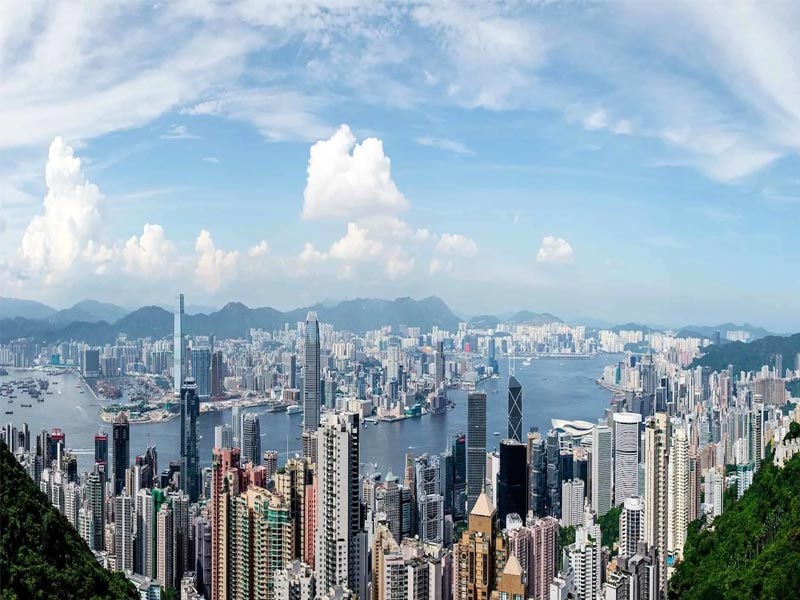 You haven't seen Hong Kong until you've seen the skyline from Victoria Peak, also known as The Peak. To observe the skyscrapers, bustling city, harbour, and neighbouring islands, take the tram to the top of this magnificent viewpoint.
The tram station is near the Murray building, near the entrance of Hong Kong Park. The Peak Tower and Peak Galleria, featuring stores, restaurants, and an observation deck, are located at the tram's peak. A vast park covers the majority of The Peak with lush flora, natural walks, and more stunning lookouts with views of the bustling metropolis below. 
4. Big Buddha (Tian Tan Buddha Monument):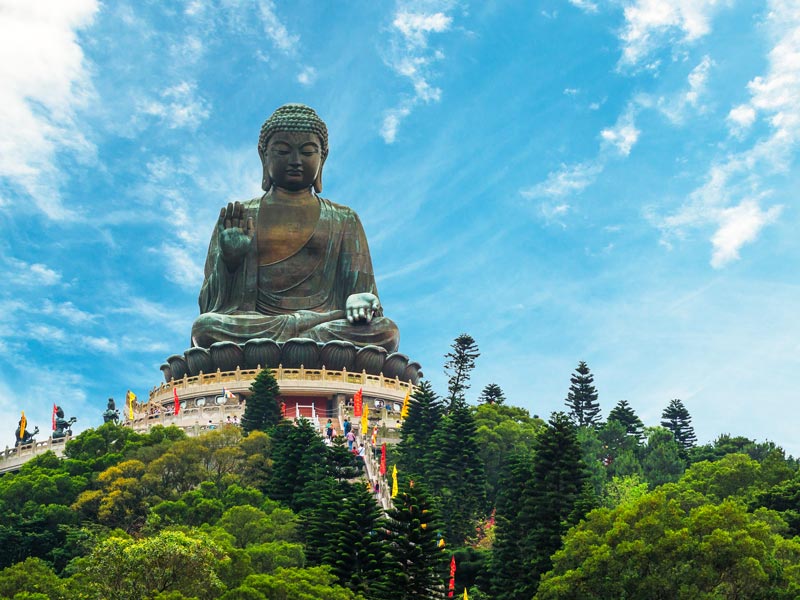 The 34-meter-high "Big Buddha" stands above Lantau Island's Po Lin monastery, which was once a somewhat quiet location before the statue was completed in 1993. It is one of the world's largest Buddha statues, and it took 12 years to create. The scale is mind-boggling, both up close and from afar.
5. Wong Tai Sin Temple: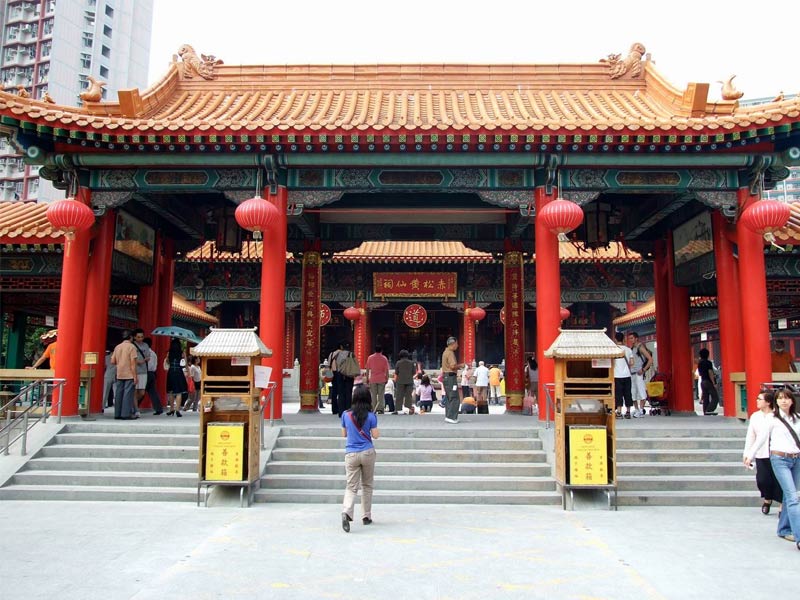 The Wong Tai Sin Temple is one of the newest and most interesting temples in Hong Kong. In Kowloon, the original temple was a private edifice established in 1920. In 1968, it was demolished and replaced with a newer structure, which visitors see today. 
The temple was established to worship the Taoist god Wong Tai Sin, revered by the people as a bringer of good luck in horse racing and a healer of ailments. Every autumn, a celebration is conducted at the shrine named after Wong Tai Sin. The temple complex consists of various structures, including the Hall of Three Saints, the Good Wish Garden, and a hall devoted to Confucius and his 72 pupils.
6. Repulse Bay and the Beaches: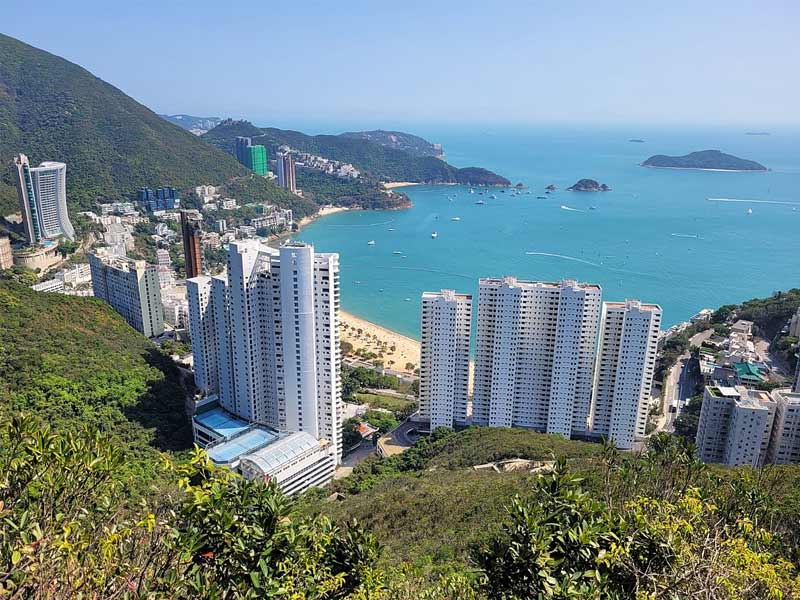 Not everyone thinks of beaches when they think of Hong Kong, but there are some magnificent lengths of soft sand not far from the city. Although it is not highly touristy, the beach at Repulse Bay is the most popular in Hong Kong, offering breathtaking vistas and a fantastic area for swimming. 
A day spent here is complemented by the luxury and style typical of Hong Kong. Famous restaurants and stores surround the path that runs along the sea and overlooks the vast beach. With informal open-air dining overlooking the ocean, Amalfitana is a beautiful spot to enjoy a pizza.
7. Temple Street Night Market:
Another must-do activity in Hong Kong is a walk and shop through the Temple Street Night Market. This is the place to go in Kowloon to try out new foods and shop for deals on everything from clothing and souvenirs to electronics and household goods. Vendors sell a variety of devices, jade jewellery, and traditional Chinese crafts. 
It is the best tourist market in Hong Kong. Still, several other exciting street markets sell practically anything you can think of. Read our post on Hong Kong street markets to learn about marketplaces to visit during the day.
8. Hong Kong Disneyland: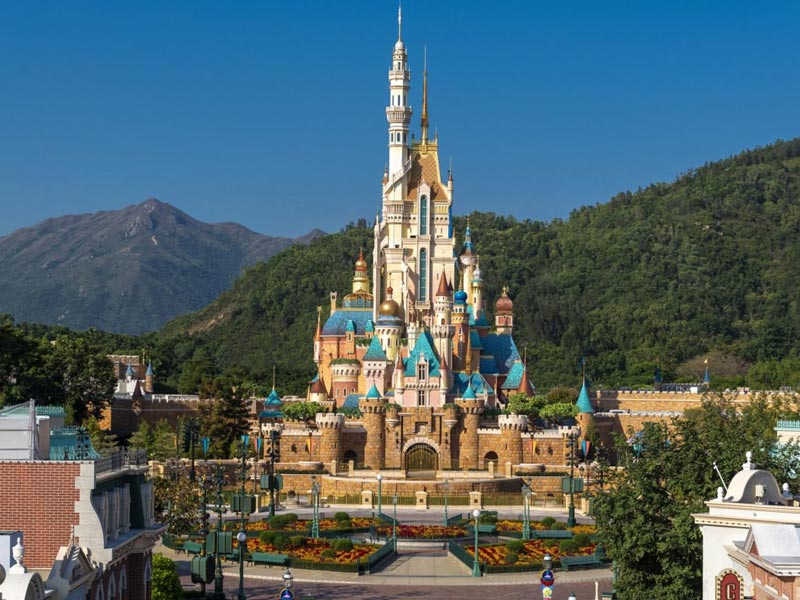 Hong Kong Disneyland is located on Lantau Island. You'll discover a fantastic world full of fun and fantasy, populated by the cast and characters from Disney movies. The park has seven lands: Adventureland, Fantasyland, Toy Story Land, Tomorrowland, Grizzly Gulch, Mystic Point, and Main Street, U.S.A. 
Performances occur throughout the day in various countries and range from parades to musicals to evening fireworks over the castle. A variety of excursions are also available, ranging from Jungle cruises to a visit to Tarzan's Treehouse and water-based fun at Liki Tiki.
9. Ocean Park: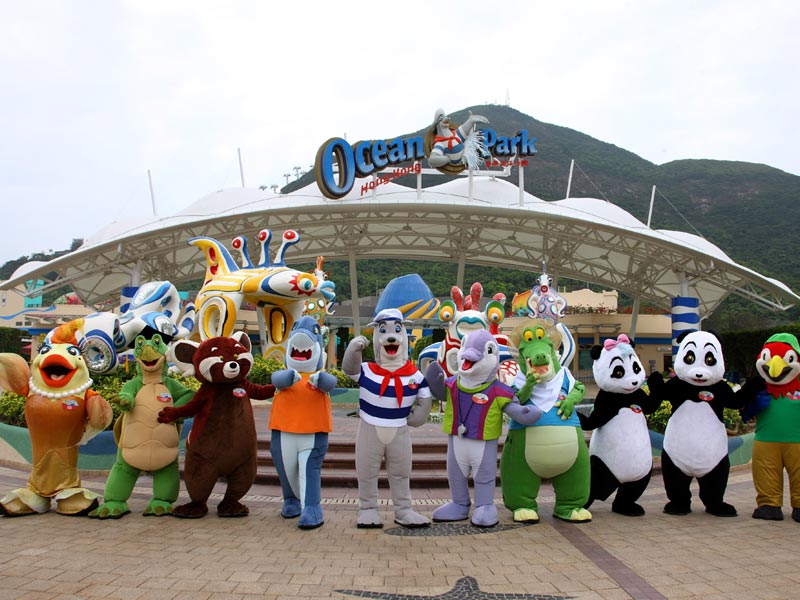 As far as theme parks go, this one has it all: a trip through old Hong Kong, roller coasters, a Grand Aquarium, and a glimpse at rare and exotic fauna. Ocean Park features a massive aquarium dome with thousands of fish from 400 species, a Reef Tunnel, and the opportunity to interact with sea stars and sea cucumbers.
10. Dragon's Back Hike: 
If you've had enough of Hong Kong's cramped quarters and are looking for some exercise, try fleeing to the Dragon's Back Hike. This climb, Hong Kong's most popular, gives excellent views of the ocean, Big Wave Bay, Mount Collinson, Stanley, and Shek O. The sound of birds singing, little waterfalls, and leaves shaking in the ocean breeze is a welcome contrast from the hustle and bustle of the city. 
The hike is quite simple, but make sure you begin at Section 8. (bus stop To Tei Wan). The Trek to Big Wave Bay starts with a brief ascent and is mostly downhill with rolling sections.