Arambol or Harmal Beach, one of the most stunning beaches in North Goa, is a must-see during your visit to the state. Because it was originally a prominent hippie beach in Goa, the beach has a unique Bohmenian and laid-back attitude. Arambol is a silvery sand beach with boulders that are pretty beautiful. It is also one of Goa's greenest beaches.
Arambol Beach is an ideal location for Yoga sessions. There's also a drum circle, a Sunday seashore market, and a mythical baba perched on a hillside. In Arambol, one may engage in adventure activities like as paragliding or simply meander around the market alleyways. Arambol's must-see feature is the sweet water at Paliem Lake, which is located at one end of the beach.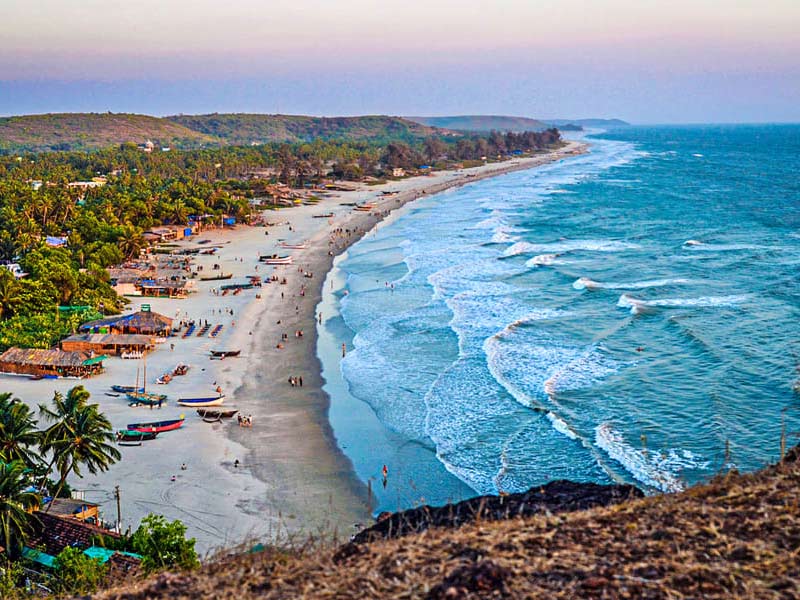 Arambol is more of a state of mind than a physical location. Yes, its plucky little sprawl twists about 5 kilometres down Goa's beach, but Arambol occupies a limitless space inside the hearts and thoughts of anybody who has ever fallen in love with it. I was born a vast distance away from Armabol, and it took me 33 years to get there. When I initially arrived, I had the impression that I'd been there my entire life…
Another must-see location is The Banyan Tree, where members of the famed band The Beatles once meditated.
The beach is also well-known for its events, such as the Arambol Festival or Freak Festival in February, as well as the Arambol World Music Festival and The Tantra Festival in January.
Top Activities in and Around Arambol Beach 
Yoga and Reiki: 
Arambol Beach has a few Yoga and reiki training centres that provide both long- and short-term courses. There are several yoga studios in Arambol for those who are interested. On Arambol beach, you'll find the widely regarded Universal Yoga Center. The school, which is run by Vijay Amar, who has been teaching yoga for over 25 years, provides teacher training courses and drop-in programmes for ashtanga and hatha yoga. Panda combines philosophy, practise, and principles, as well as tai chi, chi kung, and chakra healing, to help you release emotional baggage and be really present in the moment. It was quite beneficial to me.
Shopping and Night Life: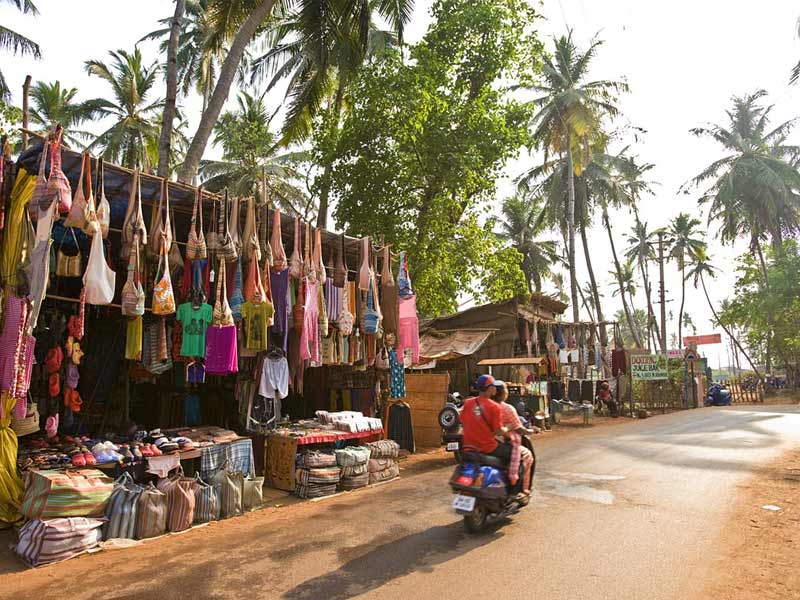 During the peak season, a beachside flea market is set up, which is largely maintained by Russians. Musical instruments, jewellery, and a variety of other items are available. On the road going up to the beach, there is a street market.
Arpora, about 20 minutes by motorbike taxi from Arambol, has a weekly Saturday Night Market, also known as the Arpora Bazaar. Every Saturday evening from 6 p.m. till the early hours of the morning. It's a lively and engaging event, complete with live music, delectable cuisine, and a wide variety of weird and unusual hippie vendors. It even has its own nightclub and bar. A trip to Arpora's Saturday Night Market is unquestionably worthwhile.
If you decide to buy something, remember to bargain for a lower price – the original price dealers will tell you is typically up to five times its true value. Otherwise, simply grab a bite to eat or a drink, browse around the wonderful market stalls, and enjoy the performances.
Fire Show: 
In the nights, almost every shack on Arambol Beach produces fire displays and pyrotechnics. There is also a campfire where people may relax, drink, and eat. There's also Jimba music and a sunset. Arambol Drum Circles are quite famous in Goa.
The drum circle is a permanent attraction at Arambol Beach. For nearly a decade, the nightly gathering on Arambol beach has been thumping out its own rhythm. The drum circle is exactly what it sounds like: a circle of musicians jamming with a bunch of drums. However, the draw here is not so much the music as it is an opportunity to get together. People come here to meet new people, browse for boutique things, or listen to the singing Hare Krsna's. Even when the drum musicians don't show up, the drum circle is the place to be at sunset!
Get Psyched with Dance all Night 
If Goa is known for anything, it is undoubtedly trance music parties. The genre essentially originated here when the original hippie DJs transitioned from playing psychedelic rock music to playing longer loops, which ultimately transformed into "Goan trance." The celebrations are famous; many of them take place directly on the beach and last from night till dawn. A Goan trance party must be experienced and can feel like a return to some ancient, tribal ritual; simply put, the experience can be really sublime.
The largest parties aren't on Arambol beach, but in and around Anjuna, a 13-kilometer ride away. However, you will want to return to Arambol beach the day after the party since it is simply a lot nicer spot to deal with a hangover.
Explore Old Goa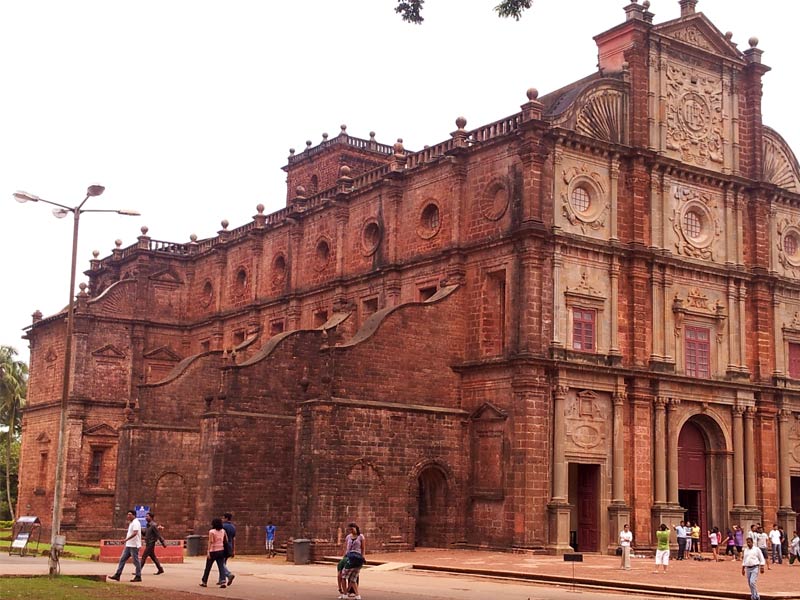 When the Portuguese colonised Goa (the British never made it here), their headquarters were in what is now Old Goa. The town is densely packed with colonial-era houses, monasteries, and cathedrals. You may also learn about the history of the area at the Old Goa museum, as well as the darker side of the state's past in the Inquisition dungeon. The legacy of the state's fanatical Portuguese masters' effort to spread Christianity can still be felt today, with Catholic churches in every town and village.
Fall in Love (Maybe)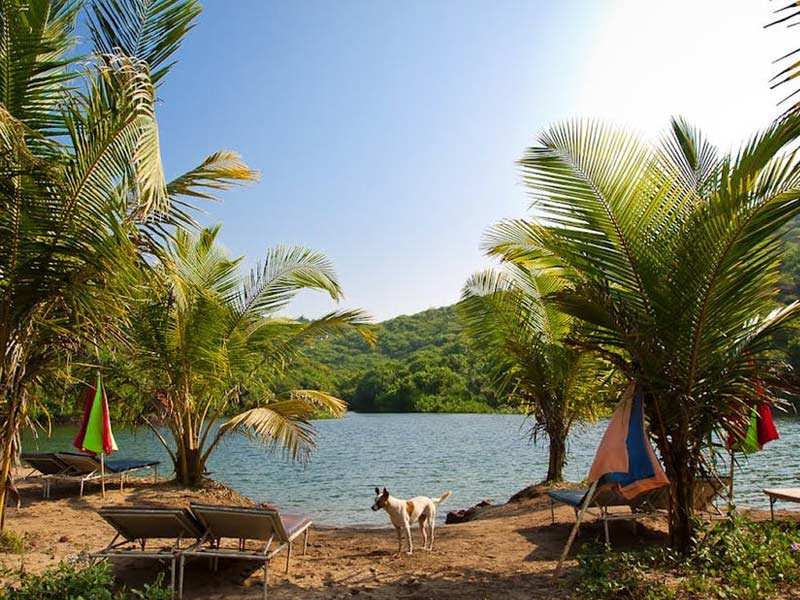 You can do this anyplace in the globe, right? So, why am I putting this on a list dedicated just to Arambol? To begin with, everyone in Arambol is stunning, from the hot little Yoginis to the Israeli squaddies (and myself, of course), so you may already be half in love with everyone around you. People arrive in Arambol with open hearts, and as every fairytale ever teaches us, in order to let love in, one must first open one's heart (though sometimes, Cupid is not above a wee bit of breaking and entering).
A ludicrous number of couples start here, and the happy-ever-afters return year after year, finally bringing with them adorable Arambolini offspring. If you wind up in Arambol, it's conceivable that you were summoned here. If this is the case, it is probable that your soulmate, wherever they may be in the globe, has also answered the call. So get to work.
When is the best time to visit Arambol Beach?
Arambol Beach is best visited between October and March, when the temperature is mild. The months of January and February are pleasant since they allow for the attendance of events, such as the Arambol Festival or Freak Festival, the Arambol World Music Festival, and the Tantra Festival.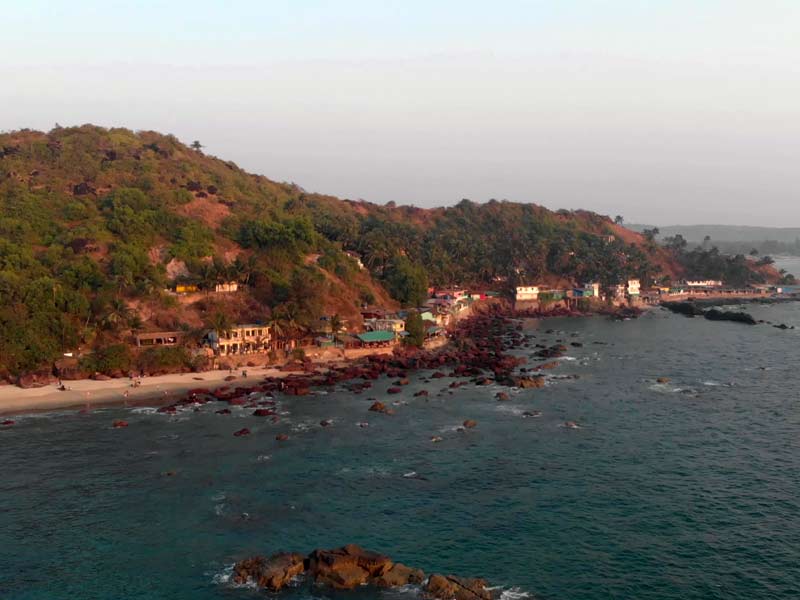 How to Get to Arambol Beach
Arambol Beach is around 36 kilometres from Panaji. Taxis and auto-rickshaws are widely available from Panaji to Arambol Beach. To get to Arambol, you may also rent a bike or scooter from anywhere in the state. To get to the main beach area, one must walk down a little distance, leaving the vehicle parked.