When we hear the word 'Home', a sense of comfort and security comes into our mind. For every individual, home is something that provides a sense of security. It is the place where everyone heads after a hectic day of work, outing, or any other place. For most of us, the size of a house isn't a constraint. A comfy bedroom, a bathroom, and a basic hall under a roof are enough for an ordinary individual to call it home. But some areas separate the ordinary people from the VIPs or the privileged ones. From branded clothes to expensive cars and luxury bungalows, everything is a style statement. The world is a poor place with a lot of rich people. And these rich people like to live a life that is extraordinary in every sense.
A luxurious home is one of the things that rich people like to have. When you think of the most expensive houses, you might think of the White House, royal palaces in Rajasthan, or the palaces in Britain. But there are people, who have breached the limits of richness and own the most expensive houses in the world. This blog is about the 10 most expensive houses in the world.
10. Yuri Milner's Silicon Valley Mansion: The majestic retreat home in Los Altos Hills California belongs to a Russian tycoon and Facebook investor Yuri Milner. The grand mansion has several indoor and outdoor pools, a ballroom, a home theatre, a wine cellar, and a spa/gym. Sitting atop an 18-acre hilltop site, the mansion gives panoramic views of the San Francisco Bay. It is said to be the most expensive single-family house in the country. The expected cost of the mansion is $100 Million.
9. Bill Gates' Xanadu 2.0: Bill Gates is easily the richest man in the world. The Xanadu 2.0 mansion in Seattle, Washington is a simple mansion just like its owner Mr Gates. However, don't confuse simple for ordinary. Spread over an area of 66,000 sq. foot on the edge of Lake Washington, Xanadu 2.0 was designed by Bohlin Cywinski Jackson and Cutler Anderson Architects. It took 7 years to build the mansion. The mansion is studded with a high-tech sensory system, a pool, an underwater music system, a spacious gym, 24 luxury bathrooms, six kitchens, and a library. The expected cost of Xanadu 2.0 is $124 million.
8. Kenneth Griffin's Blossom Estate: Blossom Estate is a massive oceanfront house located in Palm Beach Florida. The $130 million citadels belong to American entrepreneur and hedge fund manager Kenneth Griffin. The house was built in 2000. The big property has a pool, a library, six kitchens, and a full-fledged guesthouse among other luxuries.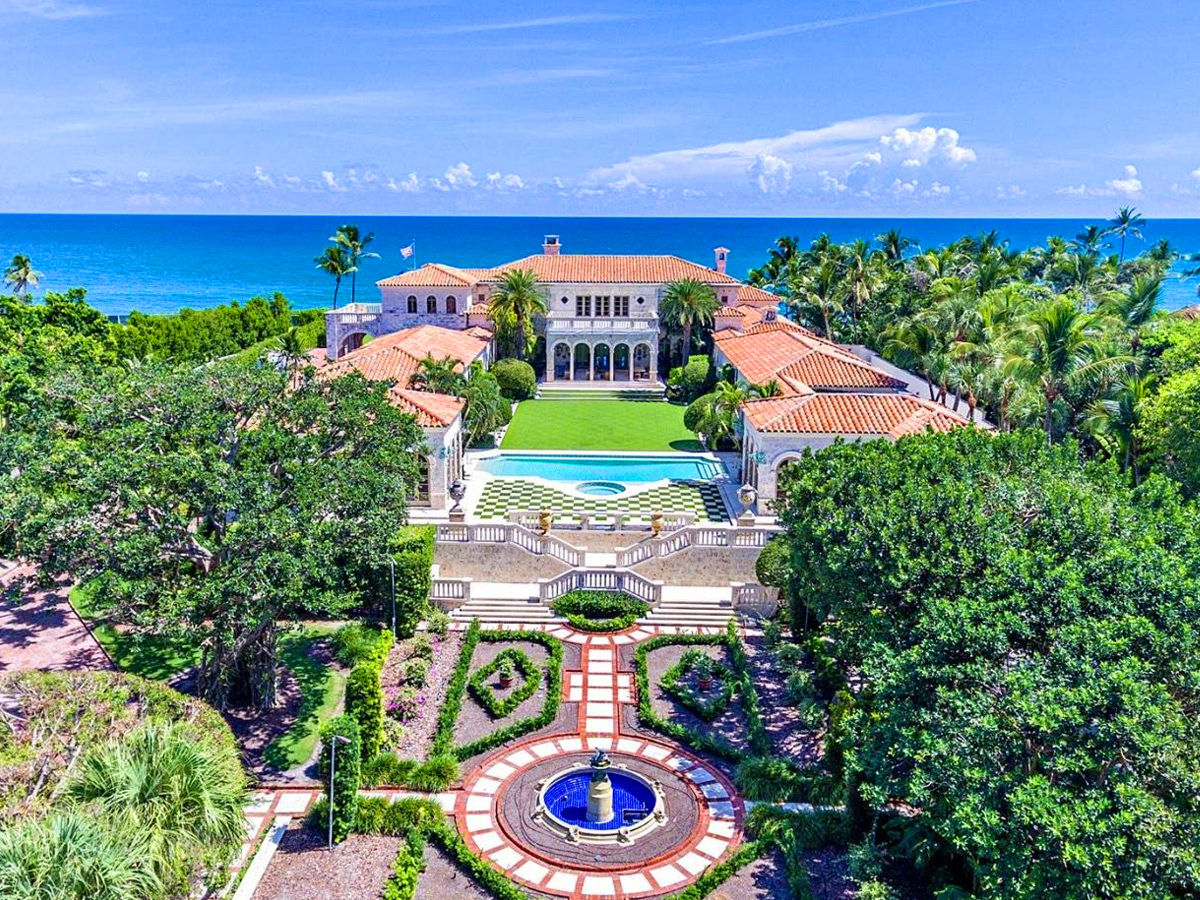 7. Kensington Palace Gardens owned by Roman Abramovich: This huge and glorious mansion at the Kensington Palace Gardens street belongs to the Russian tycoon and the owner of Chelsea Football Club, Roman Abramovich. While the palace does not have modern facilities like some other modern houses, it is the royal look of the palace that makes it the seventh most expensive house in the world. This palace has a tennis court, a health centre, and an auto museum.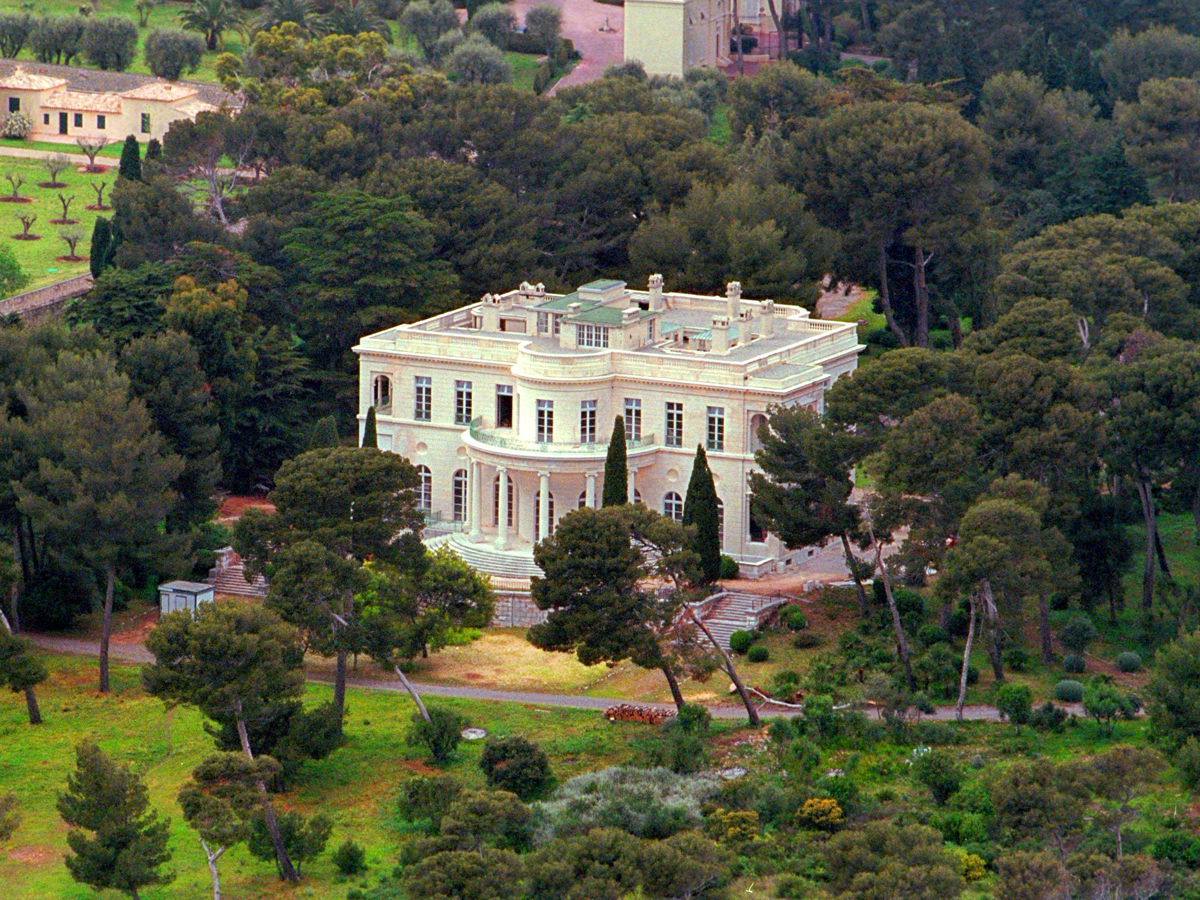 6. Larry Ellison's Ellison State: Ellison Estate is a Japanese-style estate that was built by Larry Ellison, co-founder, and chairman of Oracle in 2004. It took Ellison 9 years to build the house. Designed and constructed by Paul Driscoll, a Zen Buddhist teacher, and architect, the mansion has a gymnasium, eight bridges, two gardens, a five-acre man-made lake, a bathhouse, and a koi pond.
5. Rinat Akhmetov's apartments in One Hyde Park: A whopping £136.4 million was spent by Ukraine's richest man and oligarch, Rinat Akhmetov in the purchase of two apartments in Knightsbridge, London. The impressive project is spread over an area of 25,000 sq. feet, and the apartments have bulletproof glass facades that offer 360 degrees protection. The apartments are studded with world-class interiors.
4. Lakshmi Mittal's 18-19 Kensington Palace Gardens: Indian origin steel baron Lakshmi Mittal flaunts his richness with his house on the second most expensive street in the world. Three palatial homes on the street belong to Mittal. The house is a pair of semi-detached 'Palazzo' style villas on which Mittal spent millions to transform it into Taj Mittal. The house has 12 bedrooms, a pool, and the design has an Indian influence. The average price per square meter on this street is $107,000.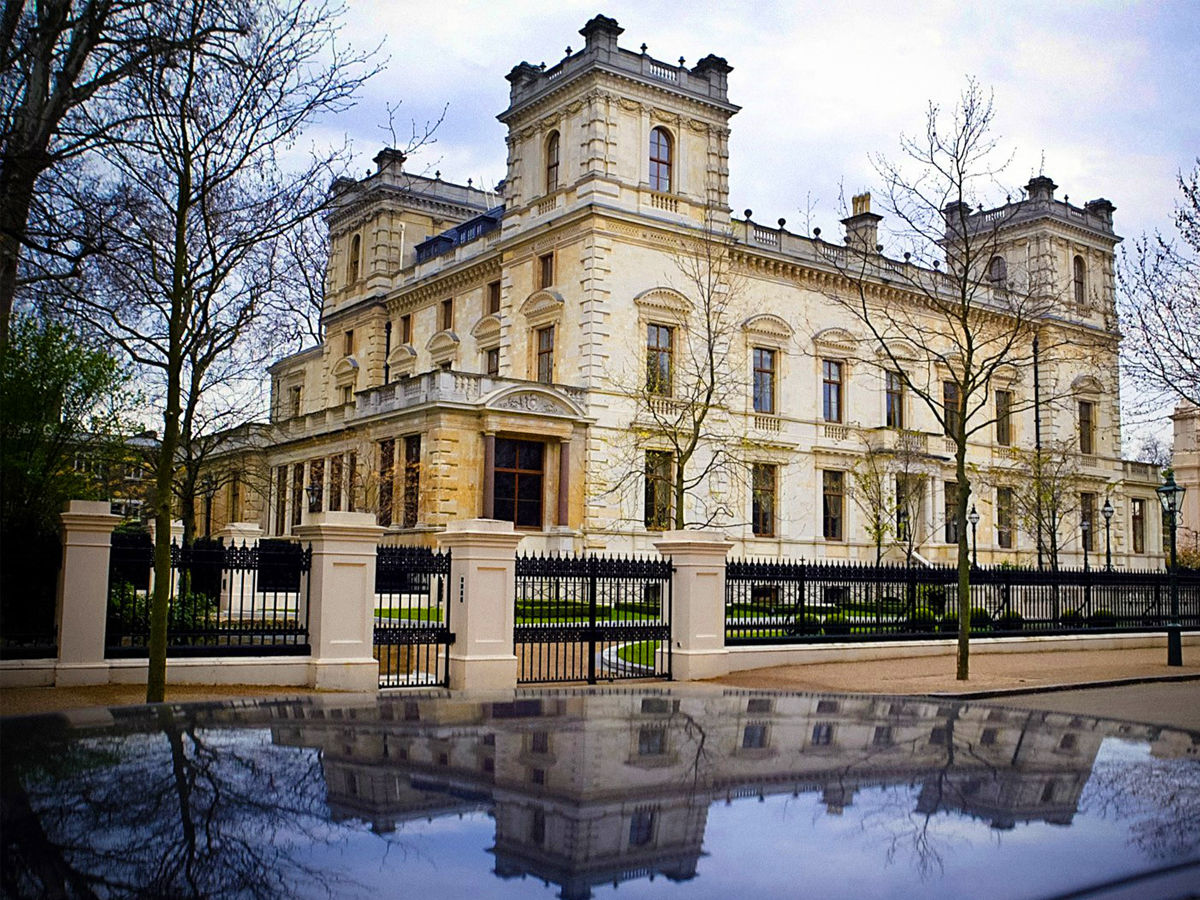 3. Ira Rennert's Fair Field: The aerial view of American billionaire Ira Rennert's 63-acre estate called Fair Field is a treat for the eyes to watch. The huge house has 29 bedrooms, 39-bathrooms, 3 dining rooms, 3 swimming pools, and a 164-seat theatre. It also has a recreation pavilion with a basketball court, gym, two bowling alleys, two tennis courts, two squash courts, and many other buildings. The residence has an on-site power plant for the supply of electricity. The estimated cost of Fair Field is $249 million.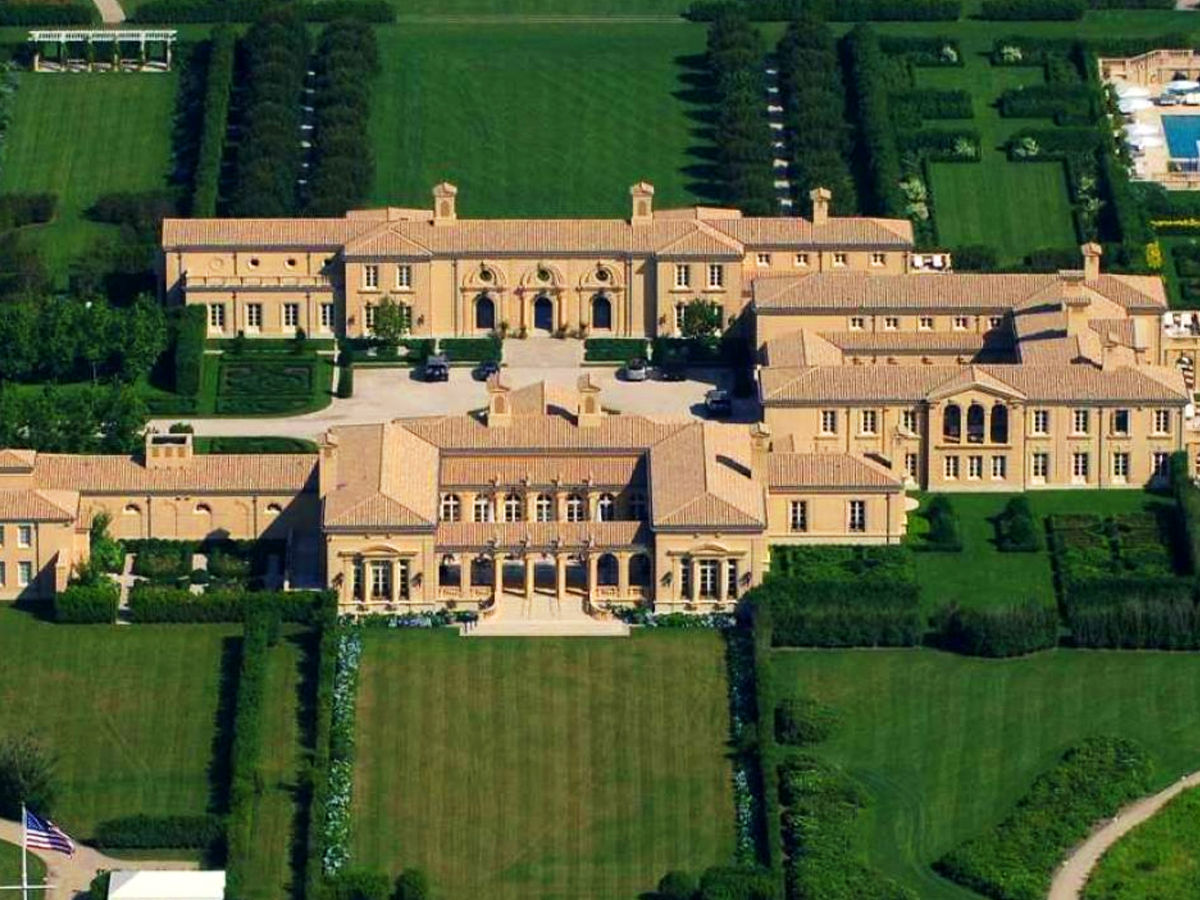 2. Lily Safra's Villa Leopolda: Located in the Alpes-Maritimes on the French Riviera, Villa Leopolda is a palatial villa that belongs to Lily Safra. The mansion's last owner Swiss banker Edmond Safra passed it on to his survivor and mistress Lily Safra. The palace has had some very rich owners in the past including Gianni and Marella Agnelli, Izaak, and Dorothy J. Killam. The estate on which the palace is built was once owned by King Leopold II of Belgium. The estimated price of the palace is $750 million.
1. Mukesh Ambani's Antilia: India's richest man Mukesh Ambani owns the world's most expensive home titled Antilia. Located in Mumbai, it is a 27-story luxurious residence that can put any skyscraper to shame. Designed by the famous firm Perkins and Will, the residence was built at a cost of over $1 billion. Spread over an area of 400,000 sq. foot, Antilia has six levels of parking below the ground level, three helipads, a health spa, a salon, a ballroom, a 50-seat movie theatre, multiple swimming pools, yoga and dance studios, and an ice cream room. The Ambani family has a 600-member strong staff to take care of the super-luxury residence.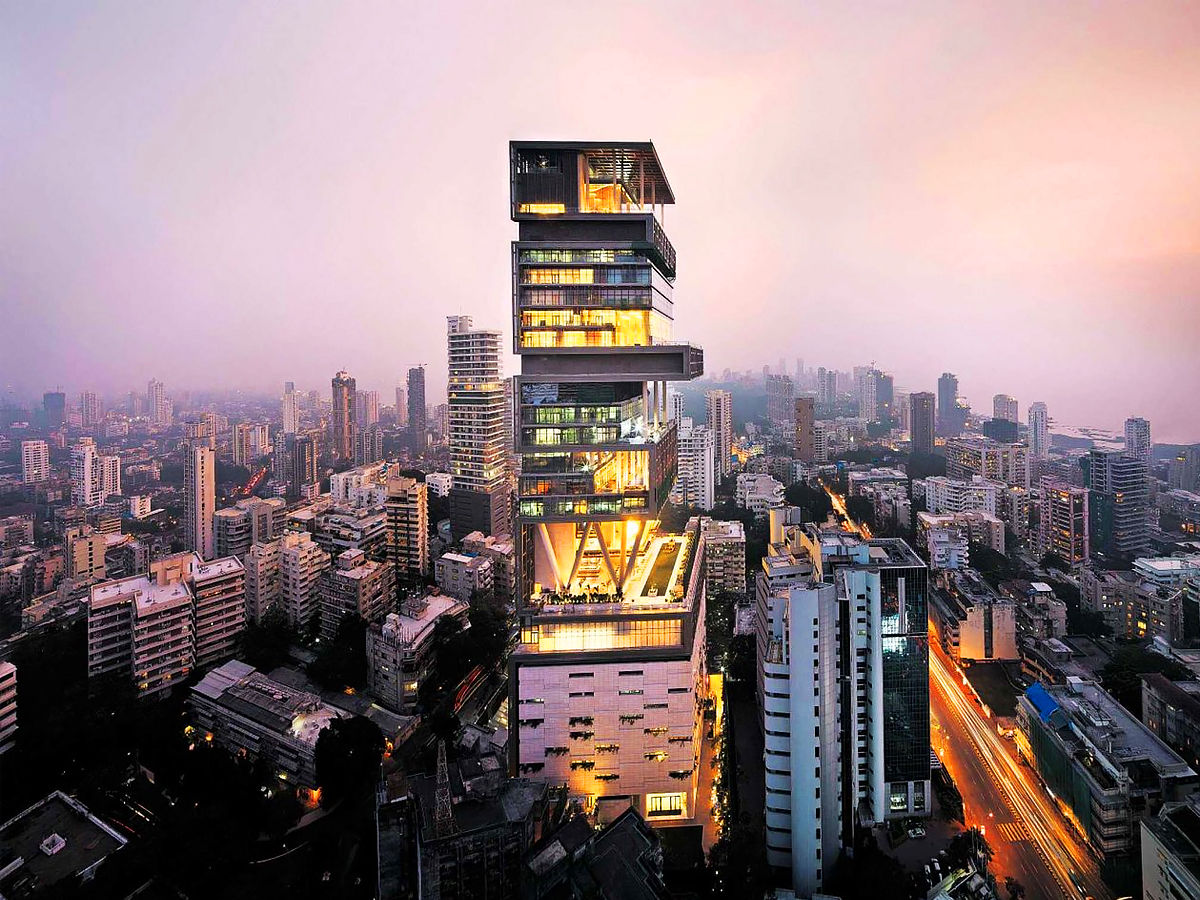 Which one is your favourite?