Delhi is unquestionably a must-see tourist destination in the entire country! While this city is steeped in glorious tales of history, it also serves as an ideal destination for adventure seekers.
Adventure sports in Delhi have recently become one of the most popular activities among adrenaline thrill junkies.
In addition, because it is close to other popular tourist destinations such as Rajasthan, Rishikesh, Himachal Pradesh, and others, Delhi serves as a hub for thrill-seekers.
Paragliding
Have you ever imagined yourself as a bird? Put your worries aside and get yourself some wings by going power paragliding in Gurgaon, which is a popular destination for adventure in Delhi. It is the best place to visit near Delhi and enjoy this activity because your heart may beat in time with the sound of the motored propeller, but once you're up there, you won't want to come down!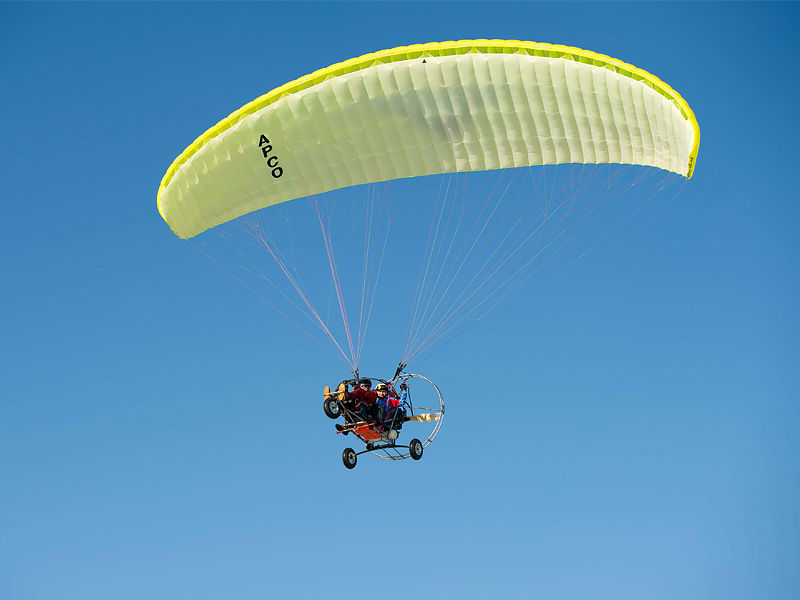 Get an aerial view of the city and the distant farmhouses that serve as a reminder of the world below. Glide across the sky and feel lifted above all worldly concerns.
Flyboy Air Safari
Who says you have to be in a hill station to swim in Delhi's adventure spots? Flyboy Air Safari in Gurgaon has brought you adventure with a one-of-a-kind paramotoring air experience. Safari on the ground has become a cliché; seize this wonderful opportunity to see our world through the eyes of a bird. It is the ideal activity for a relaxing weekend away near Delhi with your loved ones.
It is completely safe and powered by an engine that improves the flying experience. This is the place to go for all romantic gestures, such as flower showers and love messages, to make your love story soar above the clouds.
Go Karting
All work and no play makes Jack a drab young man. Then get rid of the boredom and experience the thrill of adventure sports in Delhi at F9 Go Karting. Make your next get-together or party stand out by organizing a Go-Kart race that will provide everyone with the thrill your event deserves! The well-designed tracks, fantastically crafted carts, and long laps are sure to get you back into the game.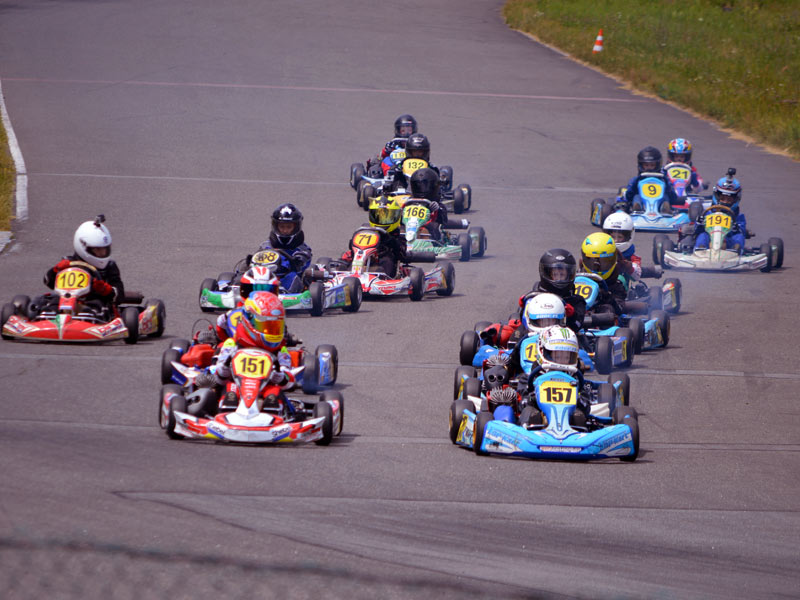 These adventure places in Delhi are also excellent choices for schools and colleges to hold their next picnic, which will have students raving for days! Practice your adventure skills or get an adrenaline rush by racing to glory. The fees vary depending on the number of people involved.
Mountain climbing 
Do you intend to embark on a mountain-climbing expedition in the northern mountains? Mount at the Indian Mountaineering Foundation, which has made a name for itself in adventure sports in Delhi with a sturdy artificial wall setup. Individuals use this location to prepare for competitions, some of which are held at the national and international levels.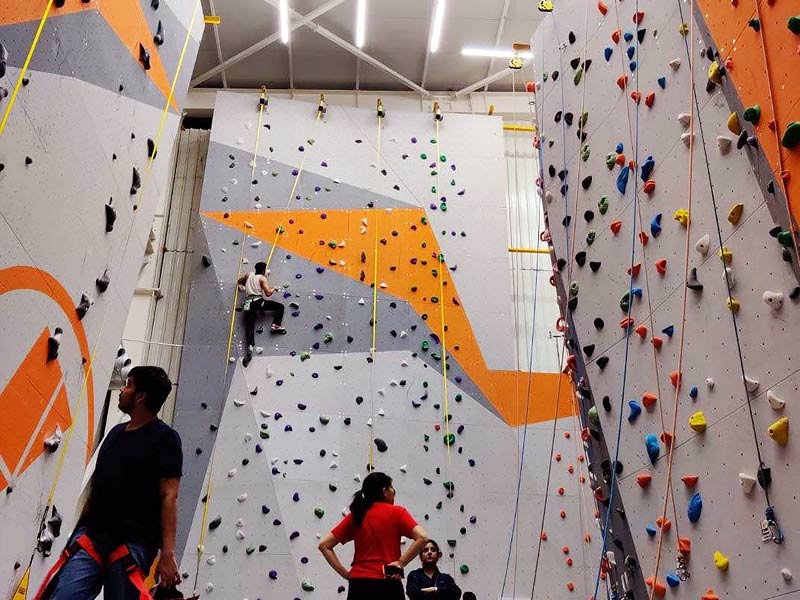 You can either pay for a four-hour shift or a monthly package that will improve your climbing abilities. To complete the course, each climber had to climb three walls, each more difficult than the previous one.
Wear comfortable shoes and bring some chalk powder with you to make your climb more comfortable.
Paintball
Paintball in Lock n Load is a go-to place for adventure places in Delhi if you're looking for a way to relieve your weekly stress. Why wait if you have a fun group but no place to crash? You know the drill: two teams, an artificial terrain, paintball guns, and pods filled with color and gelatin; avoid the loud hit!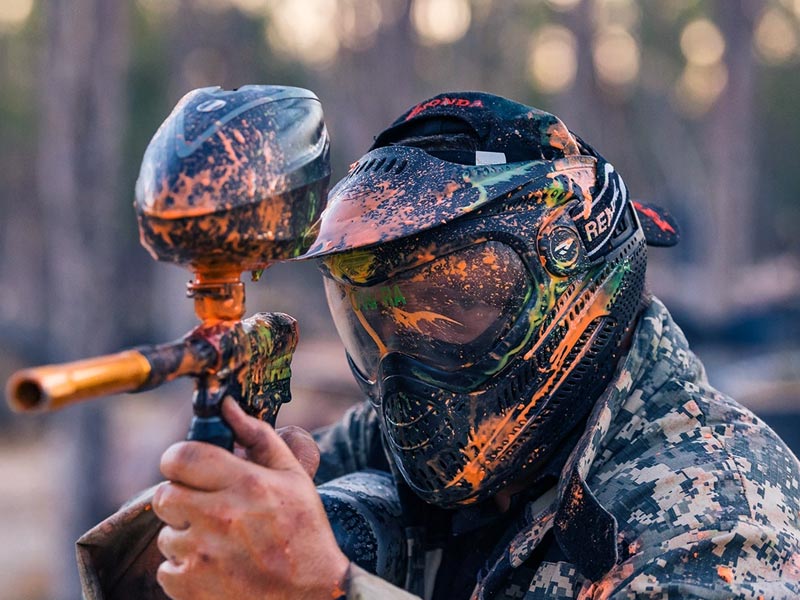 Because the setup is indoors, this adventure sport is suitable for all seasons. The Lock n Load team will outfit you with safety jackets and helmets to prevent injuries and allow you to focus solely on using the best tactics to win the radiant battle. Contact them directly to take advantage of amazing packages to spend quality time with.
Bungee jumping 
Consider this: you are standing at a height of 170m above the ground, and when you look down, you see lush green lands inviting you to jump off and swoop down. Are you interested? Then look no further than Wanderlust Adventure Sports for bungee jumping.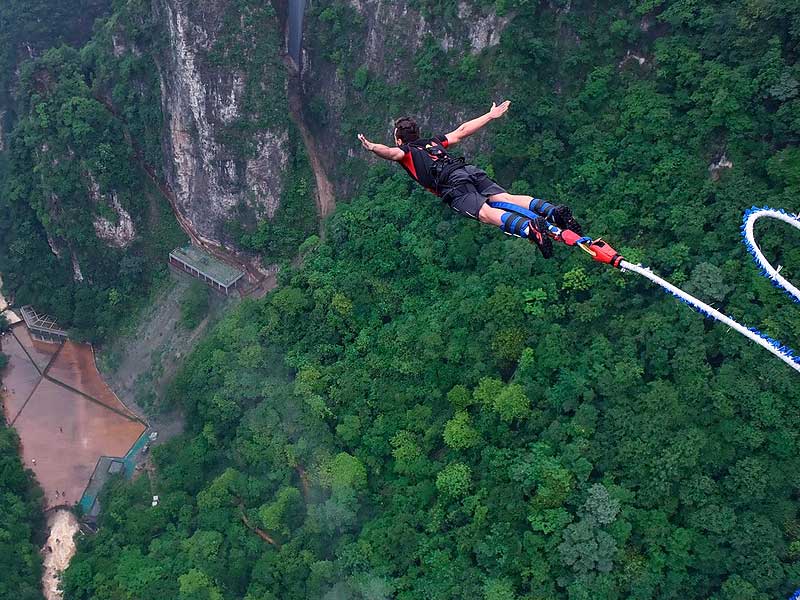 Leave your fear at the door because you're in a safe zone where every trainer understands that your safety is their property. Spend some extra money and receive a certificate attesting to your jump! Friends and family can accompany you to the maximum height by paying for a cage ride, which is a great spot to see you take the leap and then get an aerial view of the area.
Zipline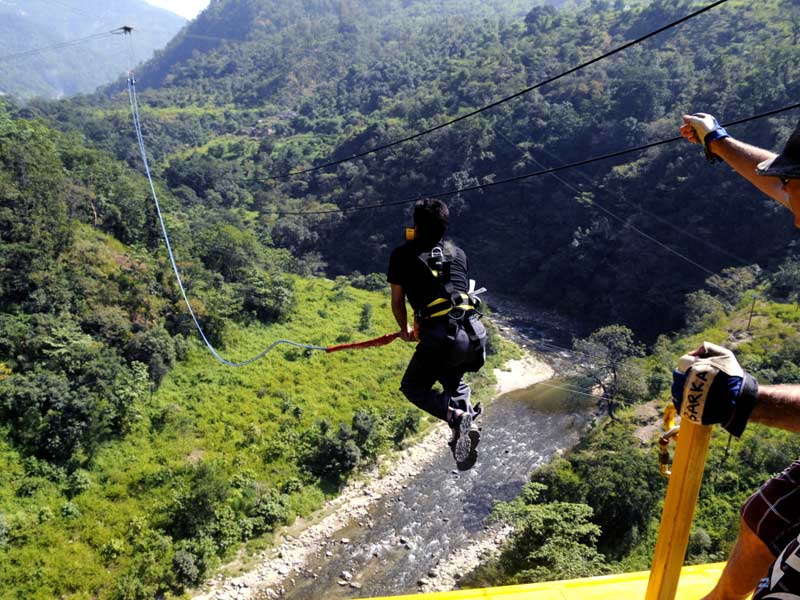 Looking for places to spend the day with family and friends? You should definitely go to Awara Adventure Farm. You must try zip lining, which is designed with several other adventure activities and will be the highlight of your entire day's memories. It is the ideal location for a one-day trip near Delhi, so make the most of it among the lush greenery and towering mountains.