Everything about Chandigarh is intriguing and alluring. It serves as the capital of Haryana and Punjab because it was the first planned city in Independent India. The sights you will witness here are not found at any other destination in the country. This is where you may see a remarkable blend of nature and modernism, as the two complements each other and add to the city's allure.
For a long time, Chandigarh has been an economic hub and a wonderful place to live. It is also a hidden gem of an ideal destination for spending time with family, friends, alone, or with that special someone. A plethora of attractions will keep you entertained for a weekend or a week.
Here is a selection of some of the best  Chandigarh Places to Visit that will make your visit more unforgettable than you could have imagined. Let's get started without taking up any more of your time.
1. Zakhir Hussain Rock Garden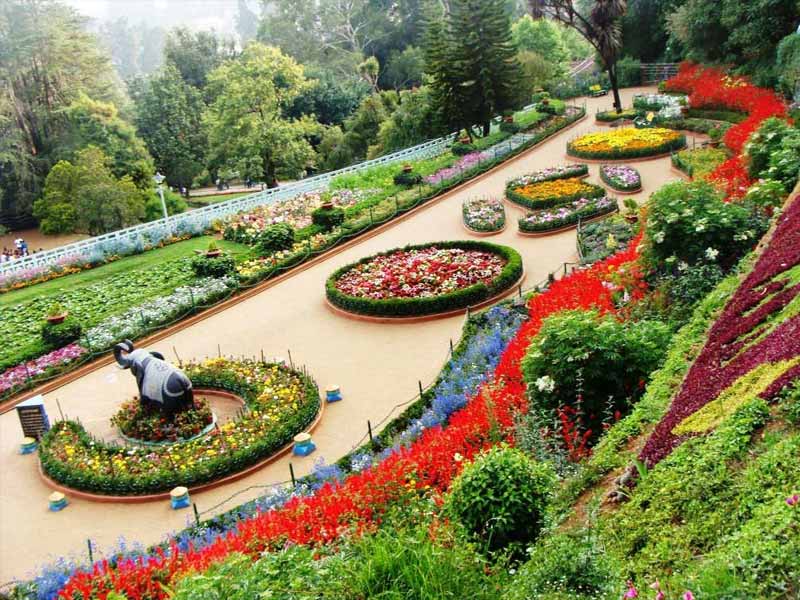 This is a dream come true for all nature lovers out there. The famed Rose Garden, located in Sector-16 in Chandigarh, has 825 different types of flowers. It's a famous destination where visitors can see the beauty of these vibrant flower beds. It's a breathtaking sight to see so many flowers at once, and it's one of the most popular sites for couples to visit. Make sure to visit this wonderful location if you want to make the most of your trip.
Jan Marg, 16B, Sector 16, Chandigarh, 160016.

Hours of operation: 6:00 a.m. to 10:00 p.m. (All days of the week)

INR 50 per person is the entry fee.
2. Sukhna Lake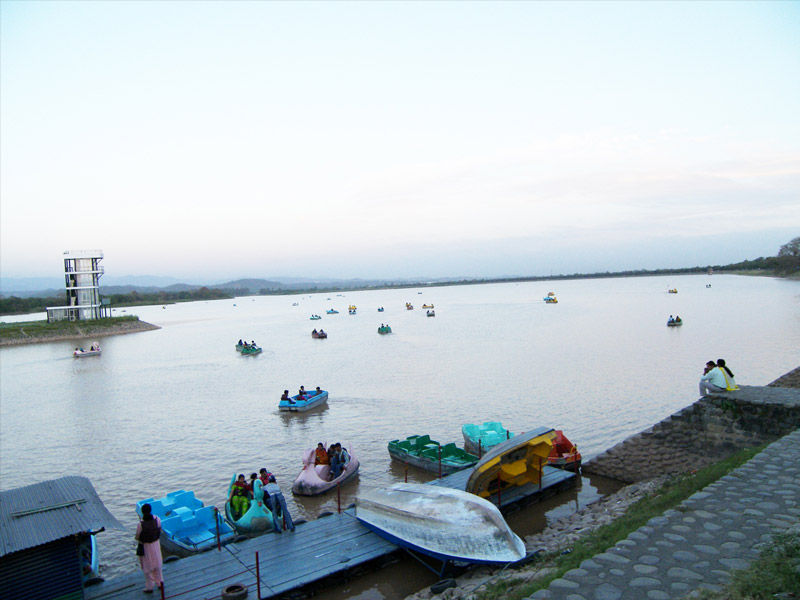 Sukhna Lake is the most beautiful spot in Chandigarh. A man-made 3 km long and one-of-a-kind park that is ideal for joggers and walkers. Aside from that, the lake is an excellent location for picnics. If you're visiting Chandigarh with your family, this should be at the top of your list of things to do.
Sector 1, Chandigarh, India, 160001.

5:00 a.m. – 9:00 p.m. (Everyday)

Entry Fee: None.
3. Rock Garden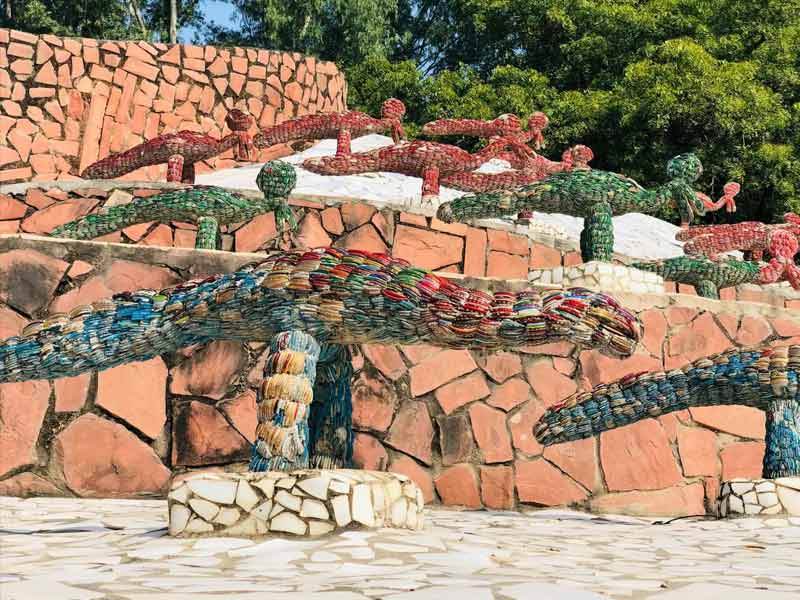 This is a great example of making the best of a bad situation in Chandigarh's Sector-1. The Rock Garden, a massive hall that shows sculptures made of trash, was developed in 1957 by a traffic inspector named Nek Chand. No matter who you're coming to Chandigarh with, whether it's family, friends, or a loved one, make sure this is on your list of sites to see.
Sector 1, Chandigarh, India, 160001.

Hours: 9:00 a.m. – 7:00 p.m. (April-September), 9:00 a.m. – 6:00 p.m. (October-March) (October- March)

Adults pay INR 5; children pay INR 3.
4. Mohali Cricket Stadium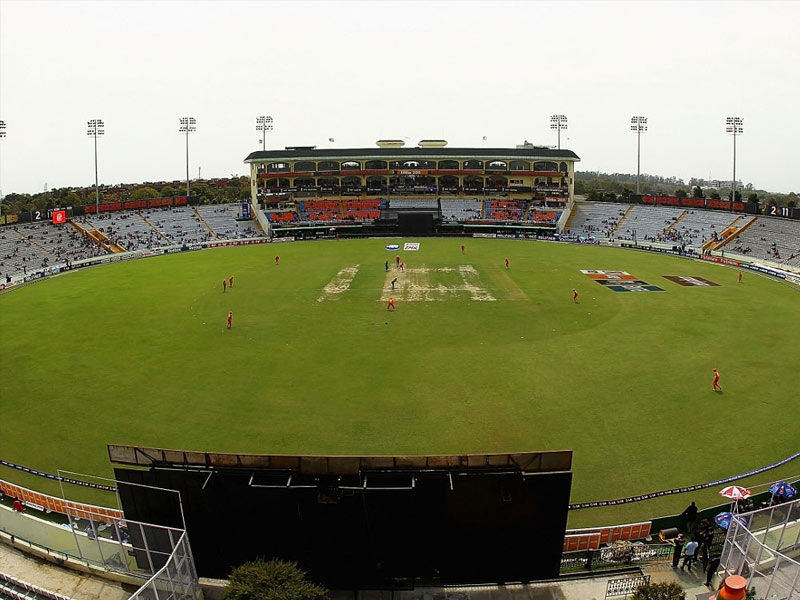 The Mohali Cricket Stadium, which first opened in 1953, is a massive stadium with 26,590 spectators. It is also the home of the Kings XI Punjab cricket team. Visit the stadium to experience some patriotic fervor! This stadium, located in Sahibzada Ajit Singh Nagar, is a must-see.
Location: Sahibzada Ajit Singh Nagar, Phase 9, Sector 63, Chandigarh 160063

Hours of operation: 24 hours a day, seven days a week (According to the match)

Entry Fee: None.
5. ISKCON temple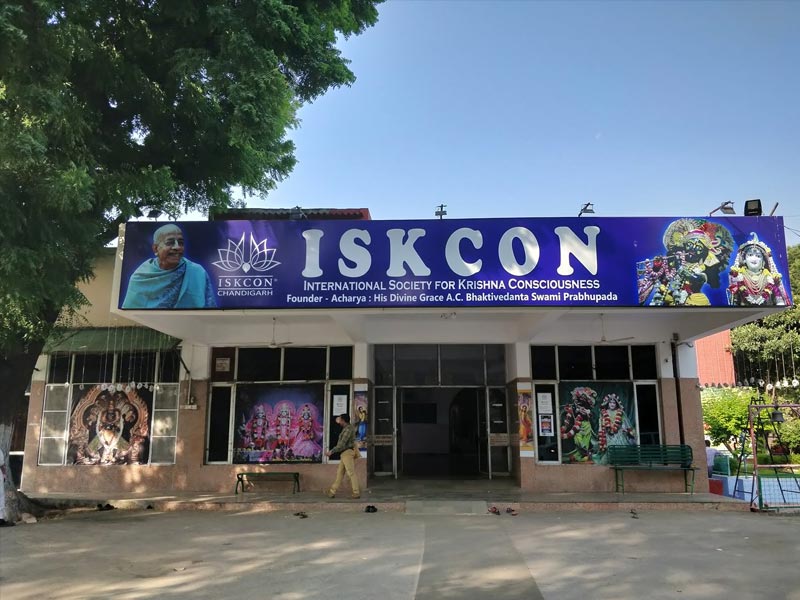 This temple in Chandigarh, one of the most important pilgrimage sites and a well-known ISKCON temple, is visited by devotees all year. If you're going to Chandigarh with your family, don't forget to stop by this temple devoted to Lord Krishna and Radha. It is one of the city's most well-known attractions, and it will make your visit memorable.
Hare Krishna Dham, Dakshin Marg, Sector 36B, Chandigarh, 160036

4:30 a.m. to 8:30 p.m.

Entry Fee: None.
6. Pinjor Garden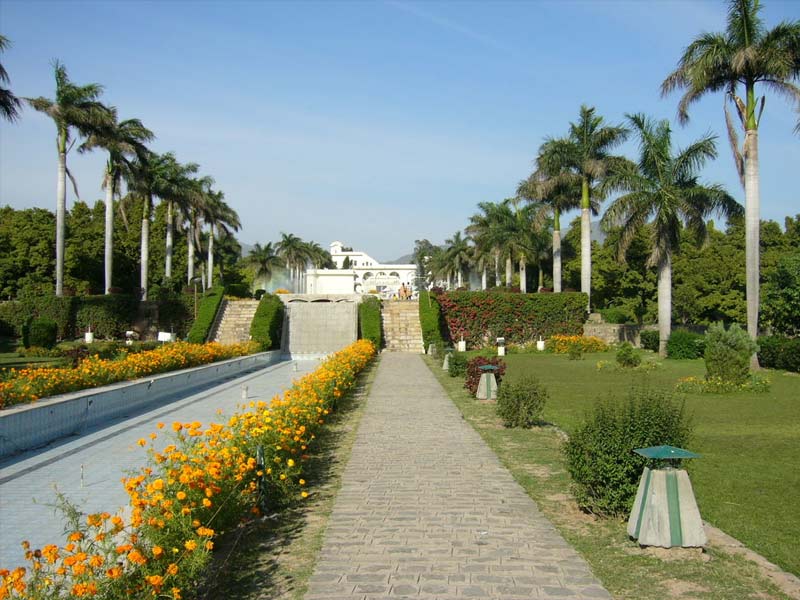 Pinjore Garden, a vivid, gorgeous Mughal garden built in the 17th century that spans 100 acres and is a terrific place to get really close to nature, is a must-see during your vacation to Chandigarh. These world-famous gardens are recognized for their lush foliage and mesmerizing fountains, and they are undoubtedly beautiful.
Pinjore, Haryana 134102, Ambala-Shimla Highway

Hours of operation: 7:00 a.m. to 10:00 p.m.

The entry fee is INR 20.
7. Elante Mall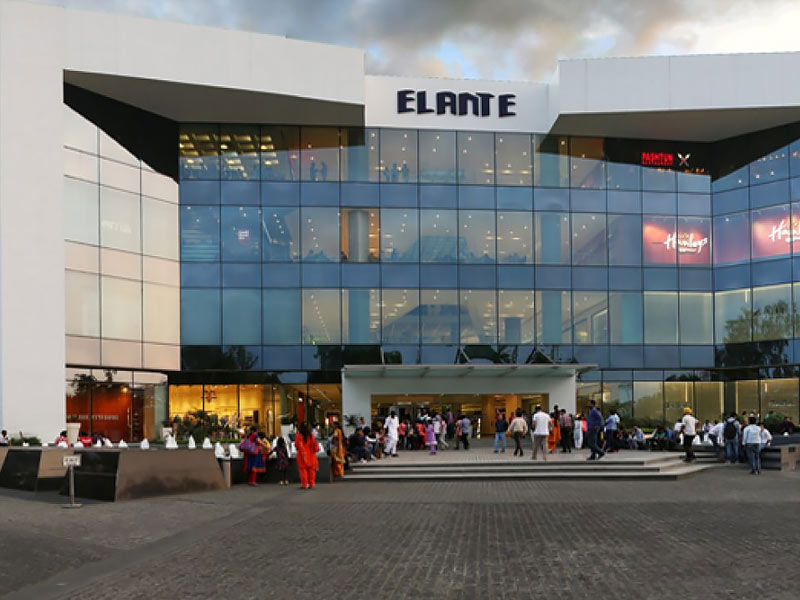 There is no better place to shop in Chandigarh if you want to buy the latest products from the greatest brands than the Elante Mall. It is the city's best shopping mall, with all the main brands and the finest merchandise. The mall is quite large. Escalators and elevators make it easy to explore the different levels. You can also find several good restaurants where you may enjoy a delicious lunch.
Shopping, eating/dining, and watching a movie are all options.

Location: Industrial district
8. Timber Trail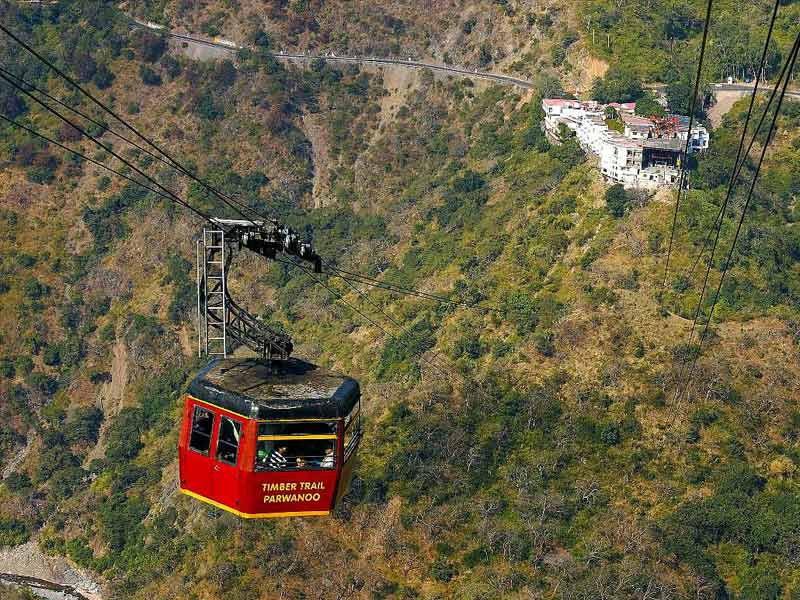 Timber Trail is ideal for a quiet romantic break or a family vacation. You can also take it on your own. The cable car will transport you up the slope, where you will be treated to a spectacular vista. However, the majority of individuals are here to advance, so this is really a temporary halt. The cable car ticket is actually quite expensive. It is preferable to bring your own meal rather than eating something here. But the view and the surrounding peace and quiet make it all worthwhile.
Activities include sightseeing, photography, a picnic, and a cable car trip.

Himalayan Expressway is the location.
9. Government Museum and art gallery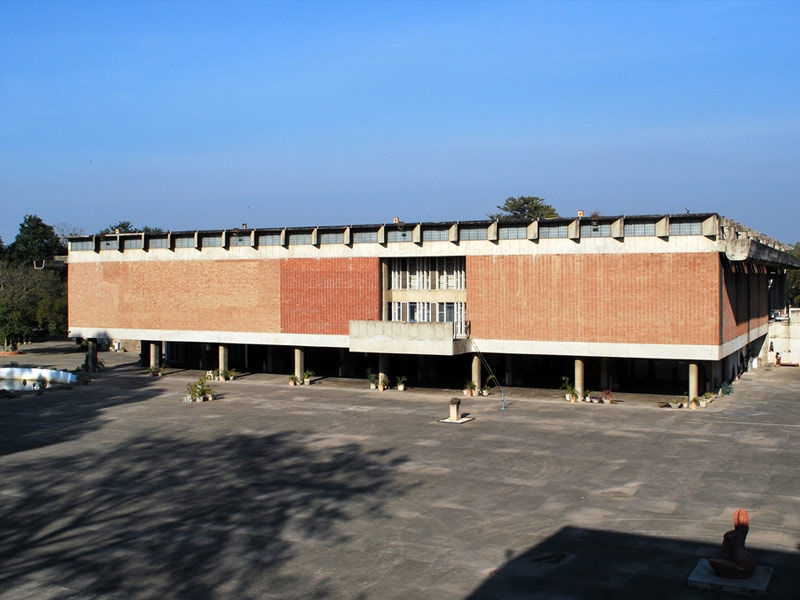 The Chandigarh government museum and art gallery house the city's best collection of art and historical artifacts. The multi-themed museum draws visitors from all around the world.
However, if you hope to see some of the most prized historical objects and artworks at this location, you may be disappointed. However, at a very low price, this location is adequate for passing the time.
Activities include history, art, a museum trip, and photography.

Sector No.10C is the location.
10. Sector 17 Market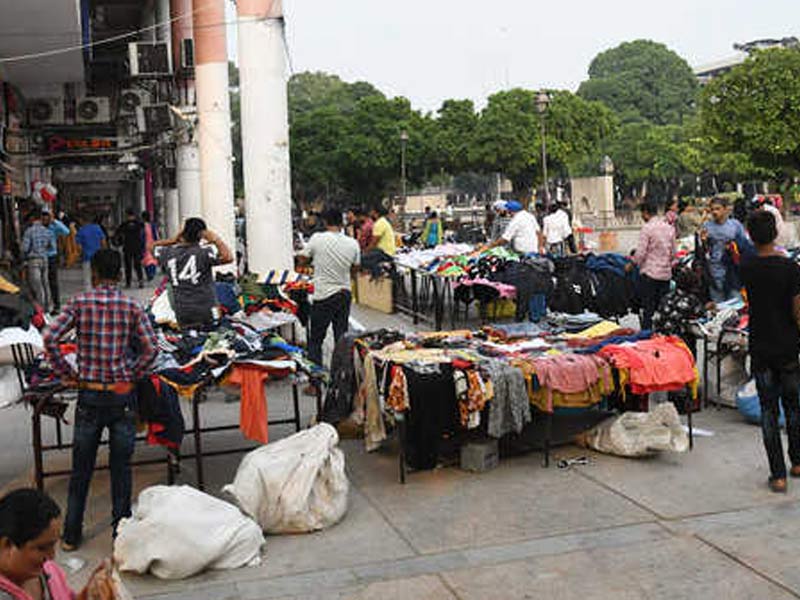 This is the city's most popular and largest market, and it is equally popular with children and adults. This market has it all, from huge brands to fast-food restaurants, children's clothing, and bridal shops. You can find everything you've been looking for, or you can just stop by and buy anything on the spur of the moment. It never hurts to have a nice souvenir!
The address is 17F, Sector 17, Chandigarh, 160017.

11:00 a.m. to 10:00 p.m.

What to buy: clothing, jewelry, and handicrafts