Best restaurants in Goa to blow your soul
Goa's gastronomic scene has changed dramatically in recent years, thanks to its sundowners and seafood like Rava-fried prawns and butter-garlic squids. And the city has also realized that if a restaurant is to thrive, it cannot rely just on the magnificent views of the sea and beaches; the cuisine must be equally good. Because the souvlaki skewers make this place famous, the issue now is, what are some of the best restaurants in Goa to visit? And the answers that may be useful are provided below.
From dining in a century-old Portuguese house at Black Sheep Bistro to home-style Israeli meals at Arjuna Garden Café, Goa's food culture is as varied as the visitors that visit.
Goa, India's smallest state, is renowned as the "Land of Beaches." It's no surprise that Goa is a popular tourist destination for people from all over the world, with its bustling nightlife and rich culture. As summer approaches and you prepare for your yearly holiday, we're offering the foodie in you additional reasons to consider Goa as a possible destination.
You'll discover a careful mix of the quaint and peaceful, as well as the popular and always busy, on our list of the best restaurants in Goa; no matter what your mood, you'll find a place after your heart.
Gunpowder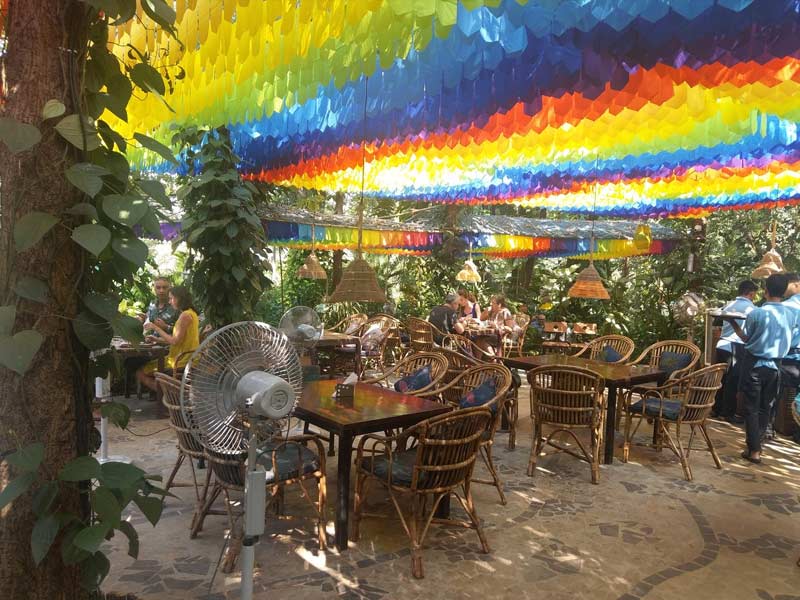 Gunpowder's Toddy Shop Meen Curry and Soondal, one of the first restaurants to place Assagao on the tourist map, has really survived the test of time. It's adored by artists, authors, and hipsters of all stripes for its legendary Andhra Prawn Curry and Pandhi Curry, which pair great with parottas or fluffy, cloud-like appams. We also urge that you keep their handcrafted drinks flowing throughout the dinner.
The restaurant is housed in an ancient Portuguese home with a store selling high-end apparel, jewelry, décor, and snacks. However, before you commit to the meal, take a stroll around the People Tree shop, which shares space within this historic Goan residence and adds to Gunpowder's appeal.
Kerala Mutton Curry, Madras Chicken Curry, Spicy Goan Chorizo Fry, and Kozhi Fish Curry are all must-order dishes, which are nicely accompanied with fluffy Malabar parathas and appams. For dessert, the Kahlua Mousse Cake is an excellent option.
Black Sheep Bistro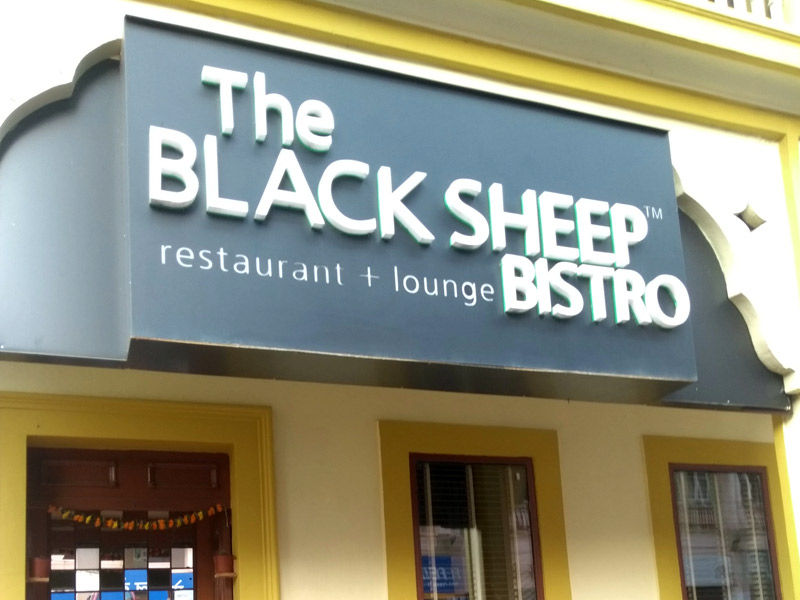 This contemporary boutique restaurant in Panaji takes pleasure in utilizing locally sourced seasonal vegetables, which makes all the difference. With a diverse cuisine that defies categorization, one constant is the outstanding variety of wine and craft brews. Given all of the creative variations on their farm-to-fork menu, it's difficult to choose our favorites. Still, if we had a gun to our heads, we'd go for their Ghee Roast Pork Ribs, Goan Pesto Crusted Fish (vegetarians may order this with paneer), and Chakri Churros.
North African-ish Stew with Cous Cous, Ghee Roast Pork Ribs, and Hainanese Style Chicken Rice are all delicious, and they're paired with a superb range of wines, imported beers, and handmade cocktails. Desserts like the Pistachio Panacotta Cake and the Strawberry Namelaka will stay with you for a long time.
Olive Bar and Restaurant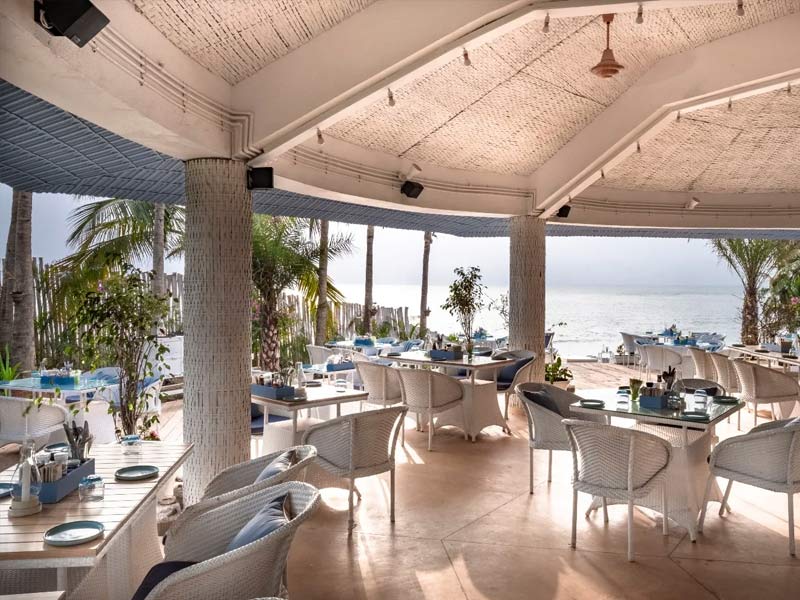 How do you deal with the expectations that come with being as well-known as Olive? So you take their most well-known feature and place it on the beach. What makes this Vagator restaurant ageless is how it maintains the original's love of all things lovely and pizza while still going big on its Goa cuisine, notably seafood dishes, while enjoying an evening of Jazz by the beach. This eatery has brought a lot of sangria and sardines on toasted ciabatta to the Goa family breakfasts. You may also order their Quattro-fungi Pizza, Mezze Board, and gallon-sized drinks.
Thalassa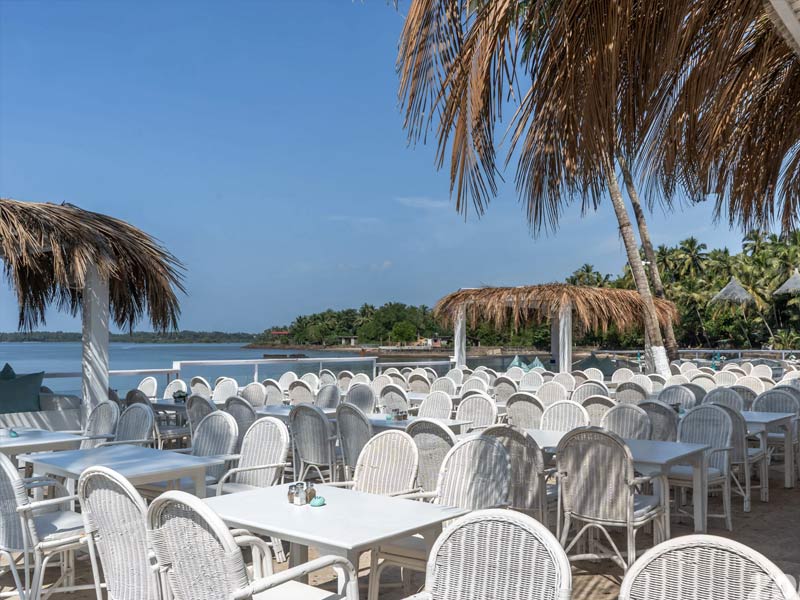 This Greek eatery developed from a tiny seaside café to a full-fledged taverna. It is now enjoying sunsets at its new site in Siolim. Who would have imagined they'd be able to make the transition from their iconic Vagator location without alienating their devoted fans? But here we are! Thalassa is still associated with sundowners and is popular among tourists for offering the greatest photo opportunities.
Try their Prawn Pastitsada and the legendary Thalassa Special Burger, which comes with your choice of lamb or beef patties.
Mariketty Grana, the restaurant's owner and head chef adheres to the idea of continually innovating traditional Greek cuisine while paying homage to its origins.
Reviere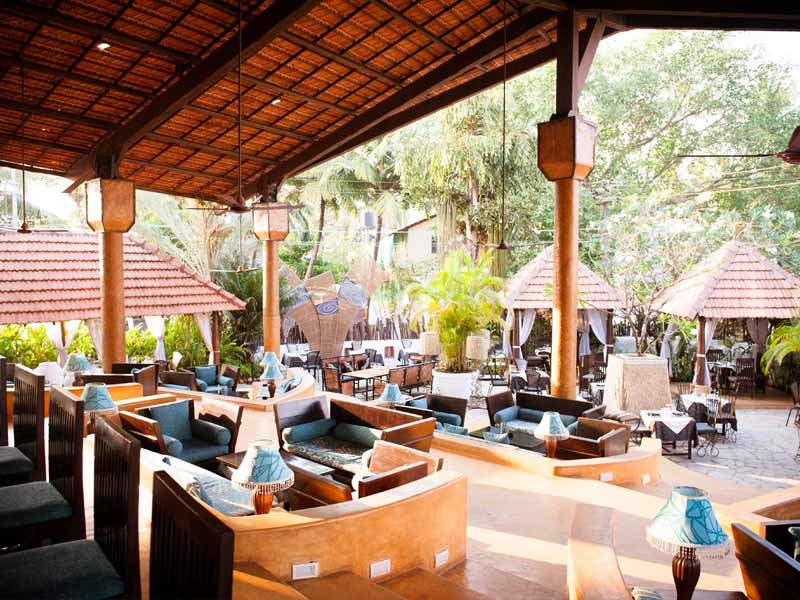 A Reverie restaurant provides modern European cuisine with Asian and South Indian influences. It's on Calangute's popular and colorful Holiday Street, and menu specialties include wasabi prawns, porcini mushroom soup, bruschetta with Goan sausage, boneless teriyaki chicken, and Belgian chocolate parfait. Pair your meal with a drink of Indian or European wine from one of Goa's top bars.
Mamaramma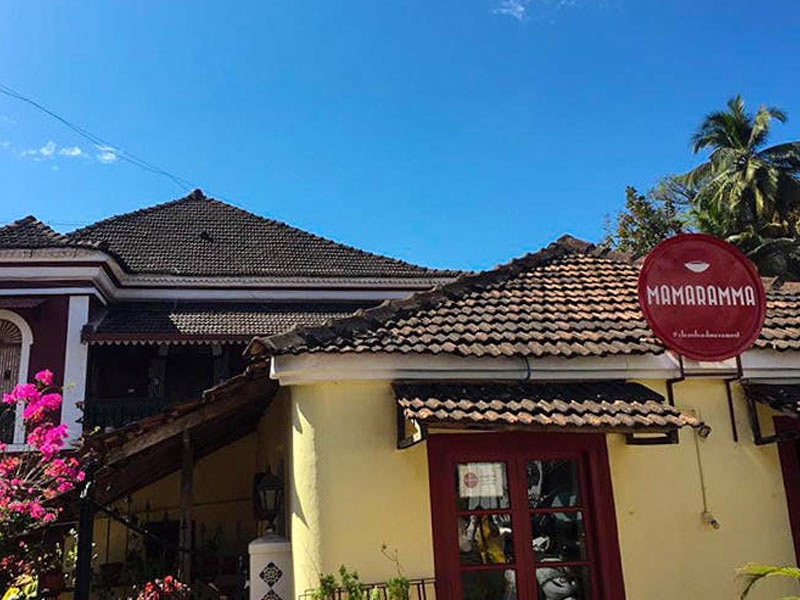 Mamaramma is located in Panjim's Fontainhas, Asia's oldest Latin Quarter, and is a paradise for ramen and Pan Asian food enthusiasts. Start with the Miso Buttered Prawns and finish with a bowl of ramen for a full dinner. There are also fascinating Asian-inspired items on the menu, such as Pork Bao, Veggie Summer Rolls, and Korean Beef Rice. Eat your heart out, but save space for a slice of delicious Miso Brownies.
Fisherman's Wharf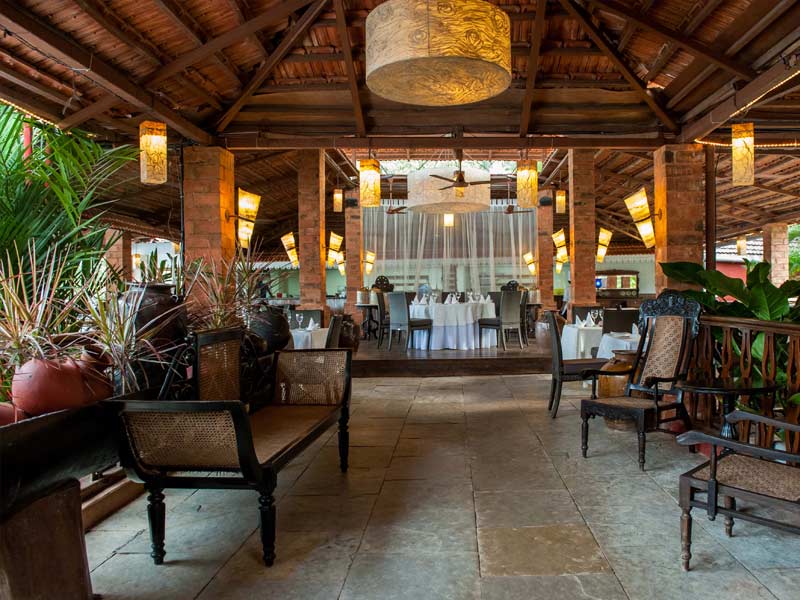 It would be a pity if you compiled a list of the best restaurants in Goa and failed to include this one. Particularly the one at Cavelossim, South Goa. This riverfront location is often busy, with a sea breeze and live music filling the air. Their chef adapts Goan recipes for the tourist palate, so if this is your first foray into Goan cuisine, you'll enjoy their masala fried calamari, fish curry with rice, and potato recheado. If you still have room, you must sample their Rava fried prawns, which are to die for.