Bikaner is a city in Rajasthan, India, situated in the northwest corner of the state. It is located 330 kms (205 miles) northwest of Jaipur, the state capital. Bikaner City serves as the administrative centre for the Bikaner District and the Bikaner Division.
Formerly the capital of the princely state of Bikaner, the city was founded in 1488 CE by Rao Bika and has grown from humble beginnings to become the fourth biggest city in Rajasthan. Its expansion was aided by the Ganges Canal, which opened in 1928, and the Indira Gandhi Canal, which opened in 1987.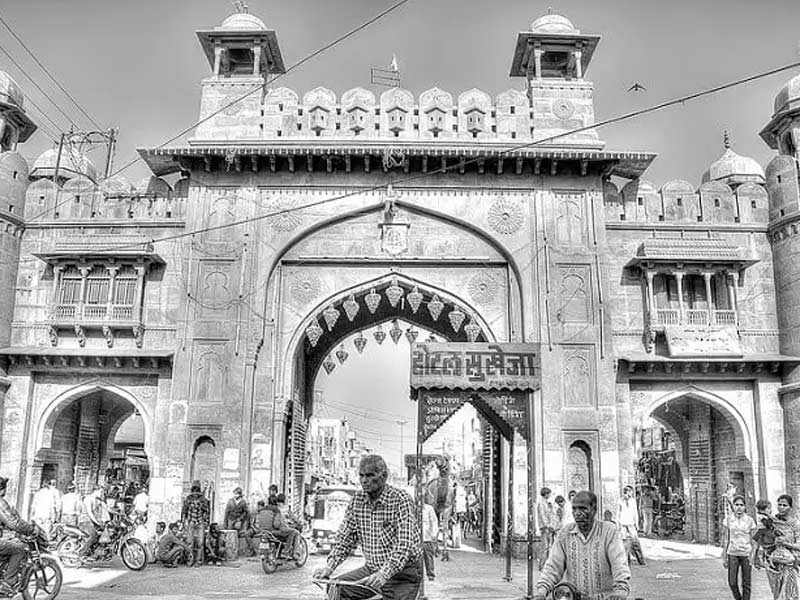 Prior to the mid-fifteenth century, the territory that is now Bikaner was a desolate wasteland known as Jangladesh. In 1488, Rao Bika founded the city of Bikaner. He was the first son of Maharaja Rao Jodha of the Rathore clan, the founder of Jodhpur, who conquered the mostly barren land of Rajasthan's northwestern region. As Jodha's first son, he desired to have his own kingdom rather than inherit Jodhpur or the title of Maharaja from his father. As a result, he chose to establish his own kingdom in what is now the state of Bikaner in the region of Jangladesh.
Climate of Bikaner
Bikaner is located in the Thar desert and has a harsh desert environment with little rain and severe temperatures. Temperatures in the summer can surpass 48 °C, but in the winter they can fall below freezing.
Places to visit 
Junagarh Fort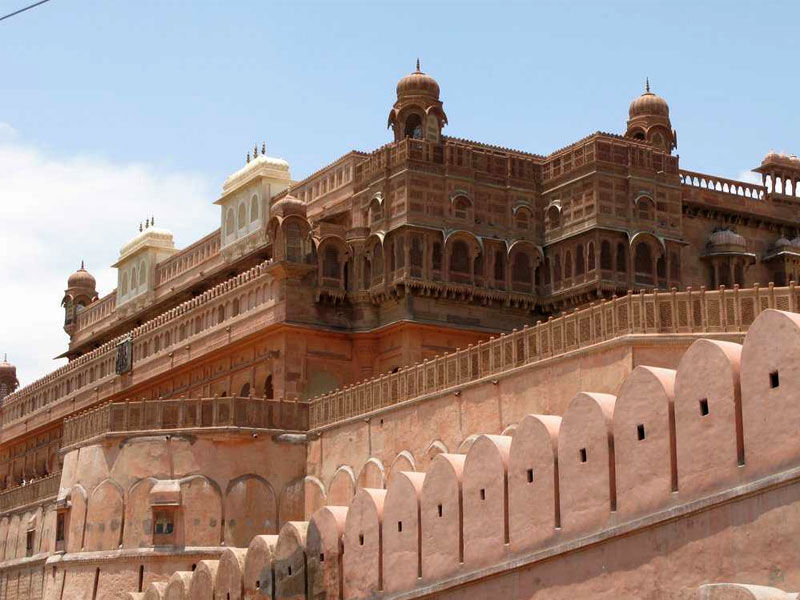 Raja Rai Singh constructed Junagarh Fort in 1593. The fort is made up of temples and palaces. Visitors are drawn in by the exquisitely crafted galleries, gardens, and windows. The Zenana quarters, in particular, draw travellers' attention due to their immaculate designs and high creative talents.
Karni Mata Temple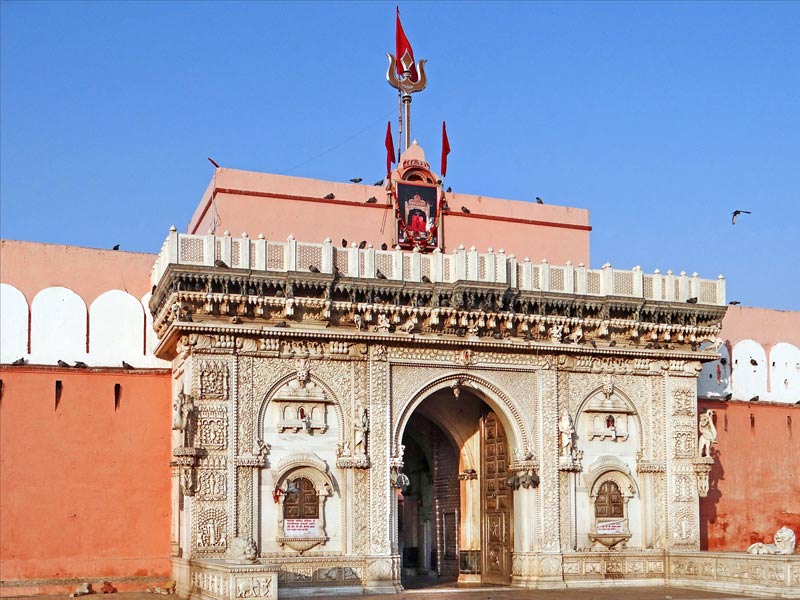 Karni Mata Temple is most certainly one of the most well-known places to visit in Bikaner. This refuge is well-known for its large population of rats, which are the sanctuary's permanent residents. This shrine, which dates back to the 15th century, is dedicated to Karni Mata, the avatar of Goddess Durga. Today, there are around 20,000 rats living on the sanctuary grounds.
Gajner Palace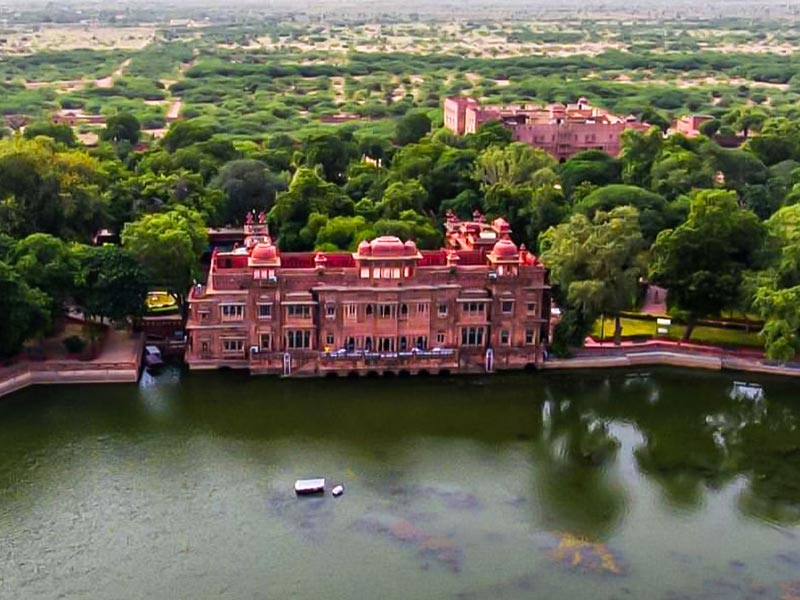 Gajner Palace, on the shore of a lake, is one of Bikaner's most notable tourist attractions. Maharaja Ganga Singh Ji, the previous monarch of Bikaner region, erected the fortress. During the olden days, Gajner Palace was a hunting and holiday resort where the King of Bikaner and his royal family shared their passion for hunting with the visitors.
Lalgarh Palace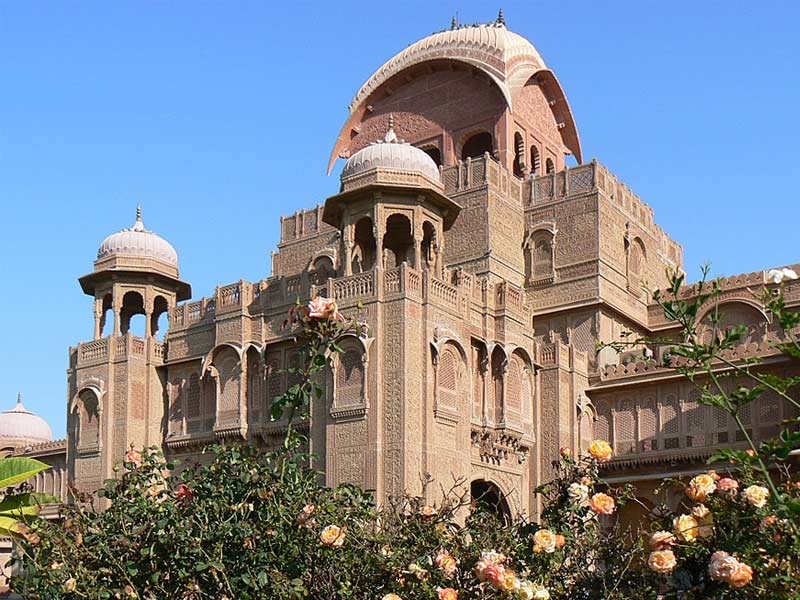 Lalgarh Palace is another architectural marvel in Bikaner. Maharaja Ganga Singh built this exquisite mansion in the early twentieth century. The palace has now been converted into a hotel, making it an ideal destination to spend your vacation. Visitors are drawn here by the grandiose Rajputana design, combined with the beautiful interior décor.
Bikaner Music Gharana 
Gharanas have a rich heritage of traditional Hindustani music. Music Gharanas are frequently referred to as styles. These schools, or Gharanas, are founded on traditional musical training and instruction. Each Gharana has its own particular characteristics. The fundamental point of distinction between Gharanas is how the notes are sung. Gharanas are formed as a result of the Guru-Shishya principle.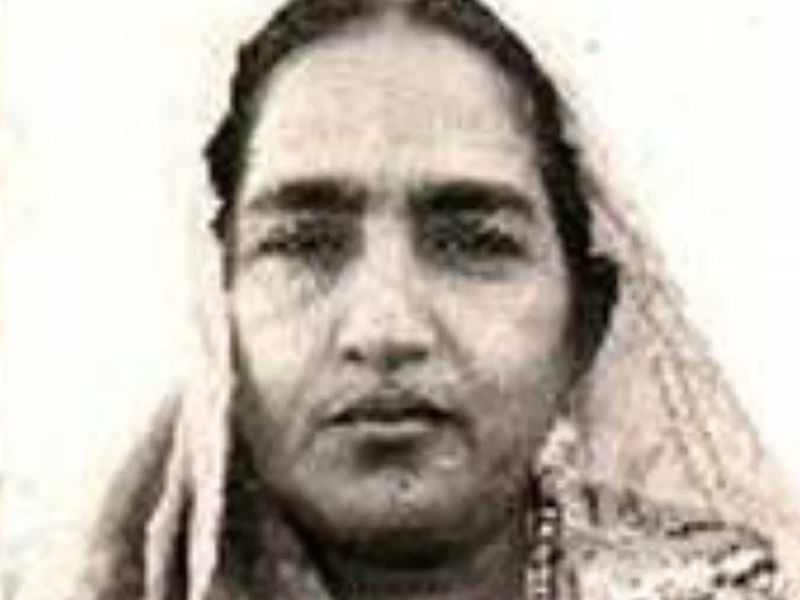 The Gharanas develop from a genius's creative manner, which offers established frameworks a whole new approach, form, and interpretation. The new method, form, and interpretation apply to the tone of the voice, pitch, inflexions, and intonations, as well as the precise application of the many subtleties.
Allah Jilai Bai, born 1 February 1902, was a Rajasthani folk singer. Born in Bikaner to a family of singers, she was performing at Maharaja Ganga Singh's Durbar by the age of ten. She studied singing with Ustad Hussain Baksh Khan and afterwards with Achhan Maharaj. Despite her position and notoriety, she remained a grounded and humble artist. She spoke Maand, Thumri, Khayal, and Dadra fluently.
Kesaria Balam is maybe her most well-known work. In 1982, the Indian government bestowed upon her the Padma Shri, one of the highest civilian honours, in the field of arts. She was also given the Sangeet Natak Akademi Award for Folk Music in 1988.
Bhavai  Dance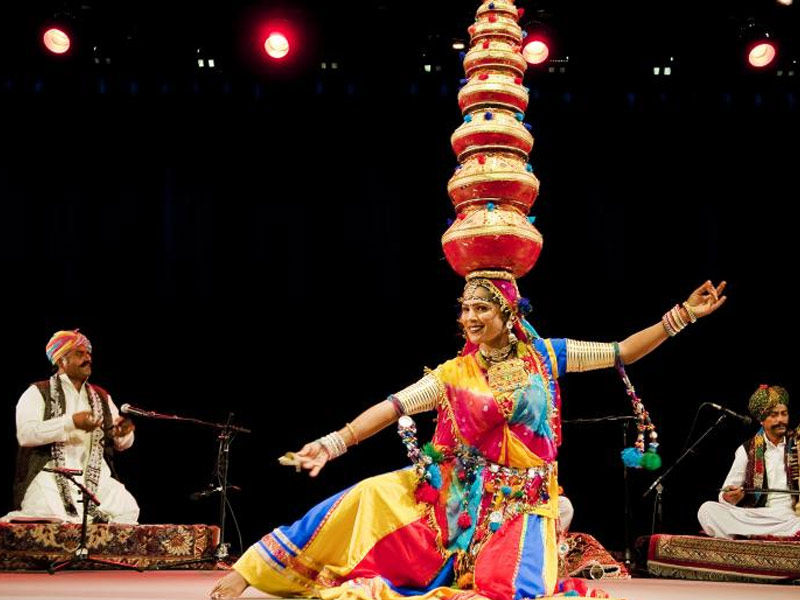 Bhavai is a fantastic dance performance by ladies who balance 6 to 7 metal or clay pots on their heads. It takes a lot of effort and hard work to perform this traditional dance form. They will dance while balancing the pots by placing their feet on a plate or on the edge of a weapon. Think about it: balancing pots and dancing within a dish is a truly mind-blowing dance performance.
How to Get to Bikaner by Plane
Jodhpur Airport is the closest airport to Bikaner and is well-equipped with modern amenities. You may easily get to the airport by car or by public transportation. There are several direct and indirect flights to various locations, such as from here. Nal Airport is currently under construction and is 13 kilometres from Bikaner.
How to Get to Bikaner by Train
Bikaner Junction and Lalgarh Railway Station are the city's two railway stations. From here, you may board trains to places like Delhi, Jaipur, and Jodhpur, among others.
How to Get to Bikaner by Car
Bikaner is well-connected by a network of highways, making for a pleasant road journey. State-run and private buses make it simple to get to your destination. Aside from buses, there are several more modes of public transportation available. People can use numerous forms of transportation in and around the city to visit tourist attractions such as Kalibangan (205 km), Kolayat (54 km), Gajner Wildlife Sanctuary (32 km), and Jodhpur (302). 1) There is an excellent bus service as well as taxis available.