Damro serves as the starting point for Arunachal Pradesh's longest hanging bridge (at 1,000 feet). Damro, with its thatched bamboo dwellings, swinging suspension bridges, and laid-back people, is unquestionably a hidden path to heaven. It is a rustic kind of a vacation for fatigued city inhabitants, and it is among India's unknown regions. Harvested crops, not-so-wild bison, and wide swaths of meadows and grasslands beckon.
Damro is a village in Arunachal Pradesh's Mariyang Tehsil in the Upper Siang District. It's 25 kilometres south of Yingkiong, the district's headquarters. Itanagar is 248 kilometres away.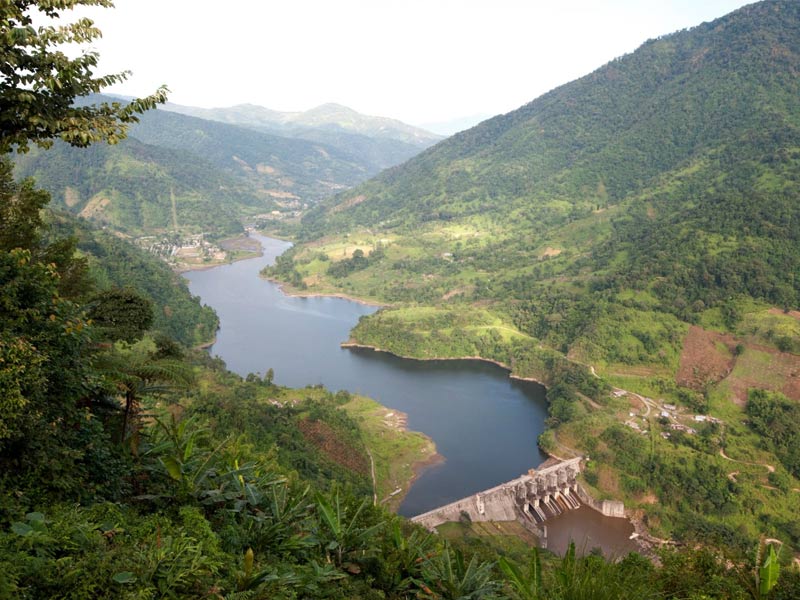 Riga Tehsil in the west, Yingkiong Tehsil in the north, Rebo Tehsil in the south, and Pangin Tehsil in the south surround Damro.
Arunachal Pradesh, surrounded by the lovely states of Assam and Myanmar, is sometimes overlooked in favour of the other prominent states in the North East. This hidden beauty, on the other hand, is a place rich in natural resources. Arunachal Pradesh features a number of unknown locations that should be on your trip itinerary.
It is frequently mentioned in some of the greatest offbeat spots to visit in the country. Damro is one of the greatest spots to start your adventure in this lovely state because it is the starting point for the longest bridge in Arunachal Pradesh.
Damro Gidum is a lovely hamlet in Arunachal Pradesh's Mariyang Block in Upper Siang. It is one of the largest of the Mariyang Block's 21 villages in this area. Despite its small population of just under 500 people living in 78 dwellings, it stands out for the relaxed way of life of the residents, which you may experience throughout your visit. It is recognised for its modest way of life, with thatched bamboo cottages and a large expanse of meadows.
The longest hanging bridge is made of ropes and bamboos. The River Yamne sways softly here in Arunachal Pradesh. It is supported between suspension cables by canes and wires, with a pathway built of split bamboos for panelling as protection. The utilisation of these materials is also a symbol of the tribal culture of the area.
The tribals utilise this 1000-foot-long bridge to go to the opposite end of the bridge for their daily work and livelihood. However, crossing this and looking down the river to witness a spectacular display of colourful fish bouncing up and down in the river is an experience for tourists. A large number of people come to this bridge to fish and angling.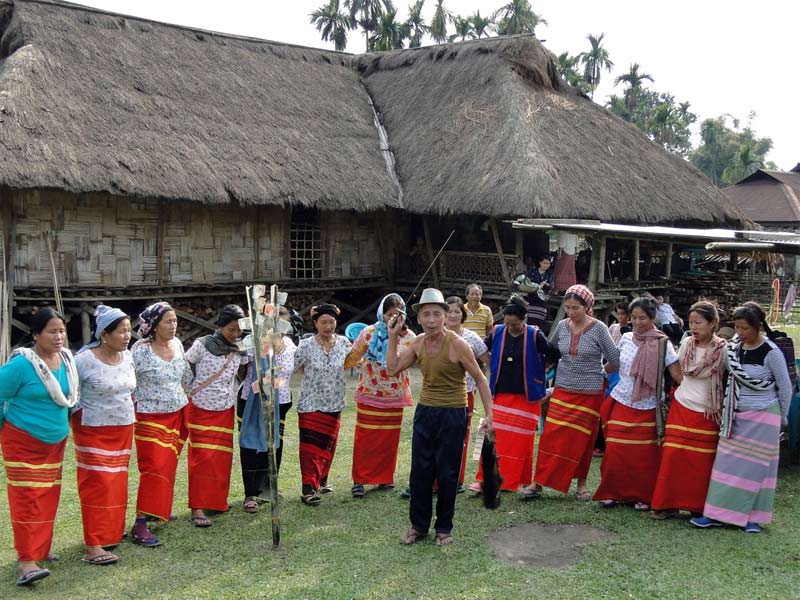 As the ancestral settlement of the Adi Padam Tribe, many visitors want to experience their age-old practises as they cross the bridge with their "Mithun," a tamed variant of the Indian Bison, Gaur. It is known that they will respond to their master's call with a promise of some salt. The tribesmen of the hamlet are also followers of "Donyi-Poloism," a colourful religion centred on the worship of the sun and moon.
Hike up to the Damro bridge or stroll down the famed Pasighat and Yingkiong trails. Trekking in Damro is a beautiful experience filled with fresh air, wildlife, and natural splendour. Damro is unquestionably a photographer's dream, with breathtaking scenery and vistas. Aside from watching the villagers go about their daily harvesting chores, you may also try your hand at fishing alongside them.
Fishing is also a highly relaxing and mind-refreshing activity. Local foods like as smoked pork, raja chilli chutney, and apong (rice beer) are must-tries during your stay.
The most common climatic types in the state, according to the Köppen–Geiger climate classification system, are humid subtropical climate and monsoon-influenced humid subtropical climate. Other climates include subtropical highland climate, warm-summer humid continental climate affected by the monsoon, and subarctic climate influenced by the monsoon.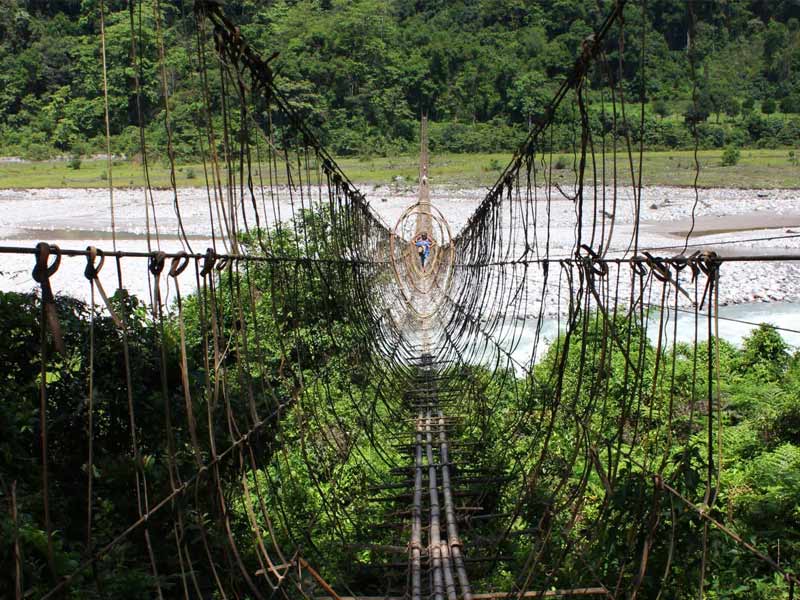 The climate in the state's lower belts is hot and humid, with maximum temperatures in the foothills reaching up to 40 °C (during the summer). The average temperature in this location in winter is from 15° to 21° C, while it hovers between 22° and 30° C throughout the monsoon season.
From May to September, Arunachal Pradesh receives a lot of rain. The average rainfall of Arunachal Pradesh is 300 centimetres, with variations ranging from 80 to 450 centimetres. Damro is ideally visited between the months of October and April, however, it may be visited at any time of year.
How to reach Damro?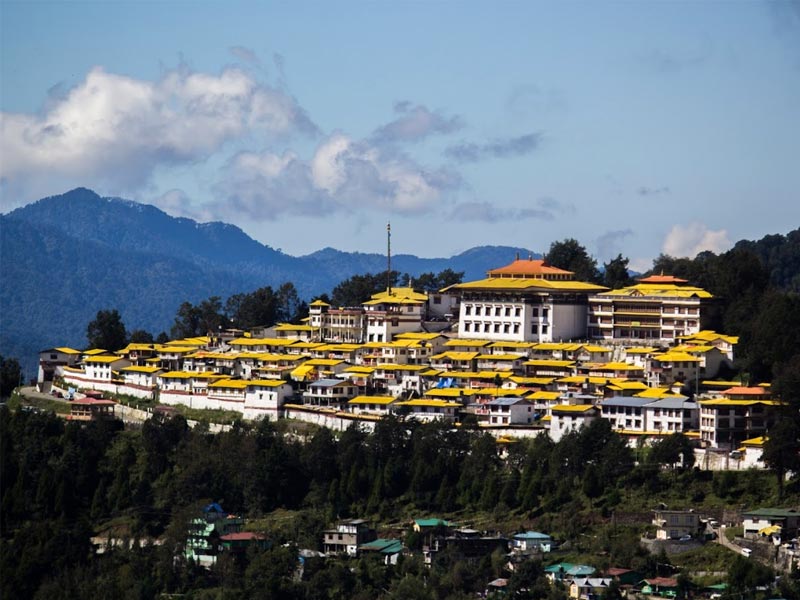 By Air: The nearest airport is Pasighat, 42 kilometres from Damro. You may alternatively fly to Dibrugarh airport, which is 232 kilometres distant.
By Train: The nearest major railway station is Dibrugarh, which is 232 kilometres distant.
By Road: Damro is accessible by road from two main Assamese cities: Dibrugarh (232 kilometres) and Guwahati (642 km.)
To get to Damro from the airport or railway station, you can hire a private vehicle or use a local bus.