Khirsu is a hill station in Uttarakhand's Pauri Garhwal district, situated at 1760 meters. Located 19 km from Pauri, Khirsu is known for its scenic landscapes, including the breathtaking panoramic view of the mighty Himalayas. One can get a clear view of several majestic mountain peaks, including Nanda Devi, Trishul, Chaukhamba, Nanda Kot, and Panchachuli peaks. Khirsu Village is one of the hidden gems in Uttarakhand that remains hidden from the eyes of most tourists. 
Dotted with pine and dotted forests, Khrisu has the best of both the world's- green cover and snow-laden peaks. The picturesque hamlet is surrounded by lush green forests and guarded by gigantic mountainous peaks. The village is also an agricultural hub that offers tourists an opportunity to explore the orchards, apples, and wildflowers plantations. 
It is a year-round holiday destination that is at its best during the winters.
How to reach Khirsu Village?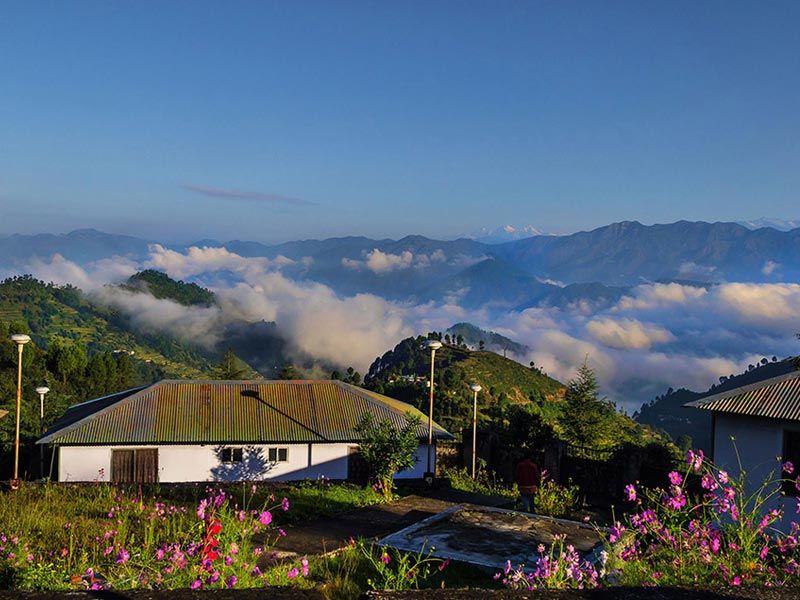 Khirsu has located 330 km from Delhi, and the distance from Delhi makes it a perfect weekend getaway. It is well connected to the national capital by road. While traveling to Khirsu from Delhi, the stops you'll have include Pauri, Srinagar, Dhari Devi, and Deval Garh.
Depending on how many mini-breaks you take, the travel time between Delhi and Khirsu is 7 to 8 hours. The nearest airport is the Jolly Grant Airport in Dehradun, which is 145 km from Khirsu. While it is not popular like any other major destination in Uttarakhand, such as Rishikesh or Nainital, it is a perfect escape for photography and nature lovers.
Where To Stay?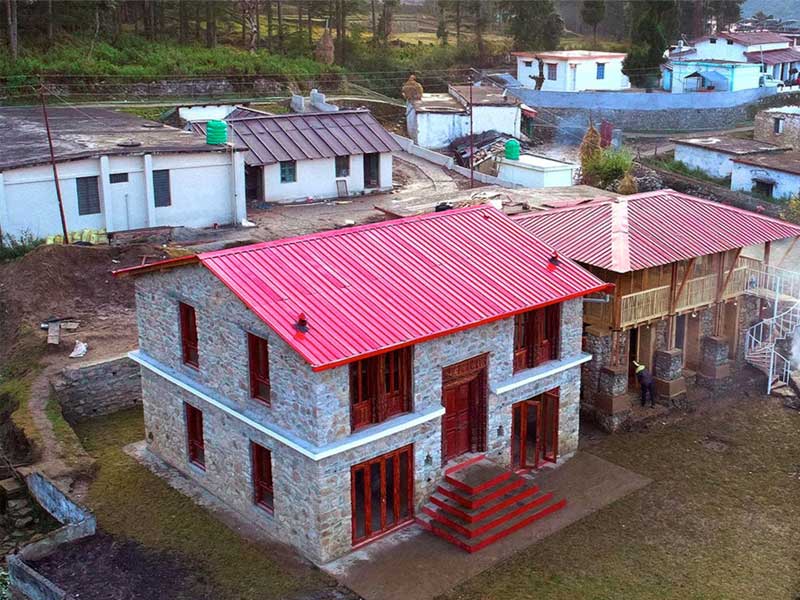 Among the most popular hotels to stay in Khirsu is Hotel Taj Himalaya, a luxury hotel with extraordinary facilities by the standards of Khirsu. Mumukshu Resort is another great place to stay in Khirsu. Apart from this, there are several homestays in the hamlet where you can find accommodation at lower prices. 
The same is true about food. Bharat Bhojnalaya is one of the places where you can find food at pretty cheap rates. Green Hill Resort is one place where you can get delicious food and find accommodation as well. 
If you want to get a complete mountain life experience, Mount Holiday is another great place to stay. It is an ideal place for backpackers. 
Things To Do in the Beautiful Khirsu
Visiting Ulkha Giri:
Ulkha Giri is just 2 km from Chaubattakhal. It is actually a thrilling trek that takes you through a really adventurous route. Located at an altitude of 1900 meters, Ulkha Giri offers a great view of the surrounding Himalayan ranges.
Pauri Garhwal: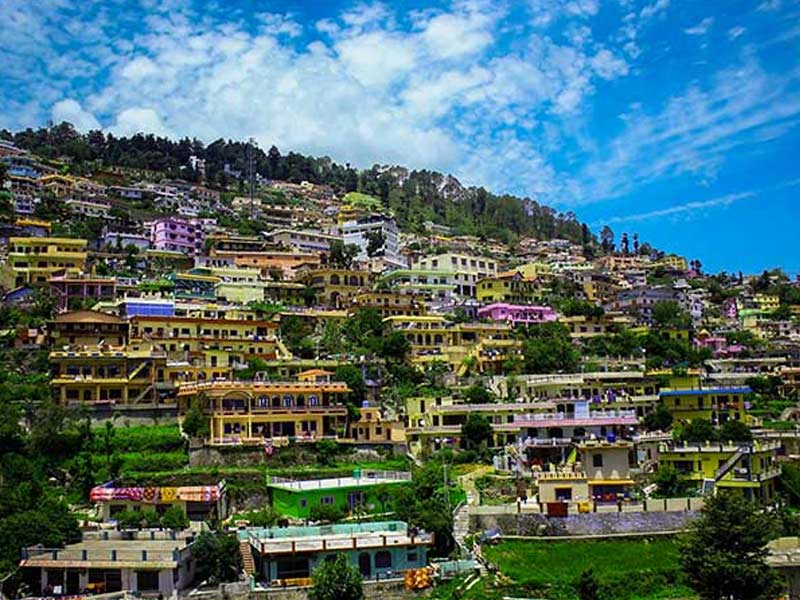 Pauri Garhwal district is a major tourist attraction located on the northwest slopes of Kandoliya Hills. Located 15 km from Khirsu, Pauri Garhwal is elevated at 1841 meters. Pauri is gifted with breathtaking views, lush green surroundings, and quirky cafes where you can treat yourself to some mouth-watering dishes.  
Chaukhamba Viewpoint: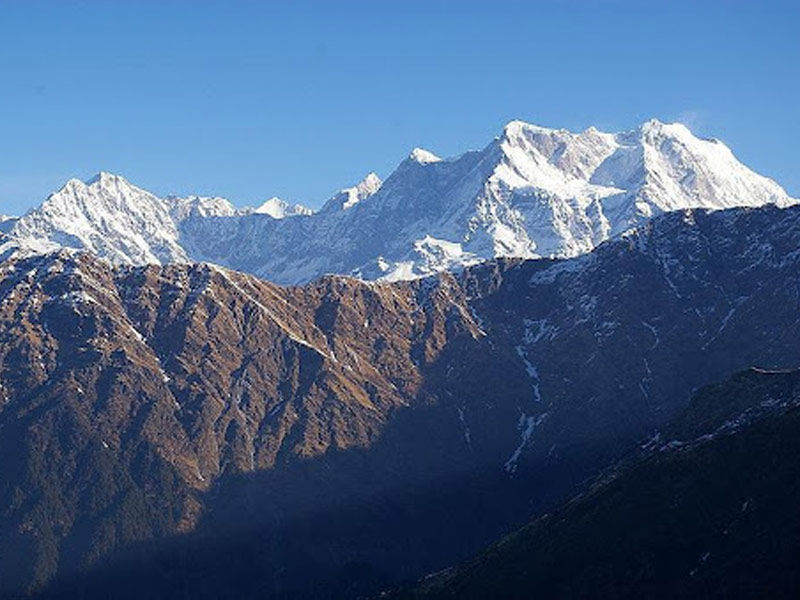 Chaukhamba is another popular viewpoint located just 4 km from Pauri. It is one of the most popular viewpoints in the region that offers picturesque and jaw-dropping views of the surrounding mountainous regions. 
Khirsu is also a spiritual center. It is located really close to some key temples in the region, including the Neelkanth Mahadev Temple and Dhari Devi Temple. Talking about Khirsu itself, a visit to the hamlet is incomplete without visiting Ghandiyal Devi temple, Kandoliya temple, and Kyunkaleshwar Mahadev temple. A village tour is another enriching experience during a visit to Khirsu that will add value to your weekend trip. You can meet the locals, explore the local farming methods, and get fresh apples from the local apple plantations.