The title of "God's Own Country" may be affiliated with another location on traveller maps, but tourists to this peaceful and stunningly beautiful little town might indeed disagree. With beautiful green valleys, panoramic views of the Eastern Himalayan ranges, the visual delight of snow-clad Kanchenjunga, a cool temperate climate, and a comfy atmosphere appealing to the visitors to make a visit, Kalimpong unquestionably is a place where tourists can have a vacation of a lifetime.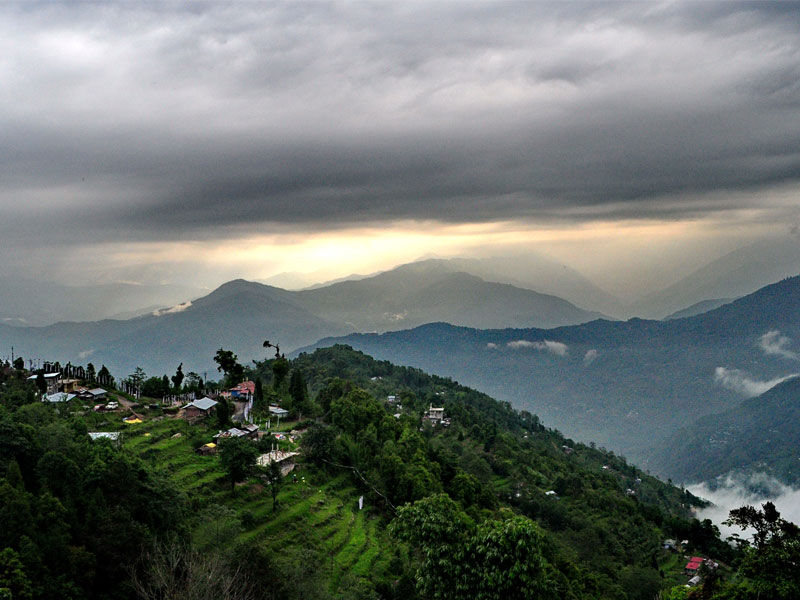 Kalimpong, far from the crowds and the bustle of city life, offers its visitors a getaway unlike any other. The town's name implies a place associated with fun and laughter, relaxation and serenity, gaiety and peace. In the Lepcha language (the region's original occupants), the word Kalimpong roughly translates to "Ridges where we play."
It is believed that in the early stages of the town's advancement, hill tribesmen used to congregate in the picturesque town for recreational purposes. After hundreds of years of enhancement and improvement of its infrastructure, the town is without a doubt one of the most prominent and likeable tourist destinations in North East India.
If you enjoy flowers, Kalimpong is the place to be. Its flower nurseries, which are world renowned for their quality and variety, are a must-see for all flower enthusiasts. Visitors are greeted by a variety of orchids, flowers, climbers, and indoor plants at these nurseries, enticing many to return, even if it is just to spend some more time in this floral paradise.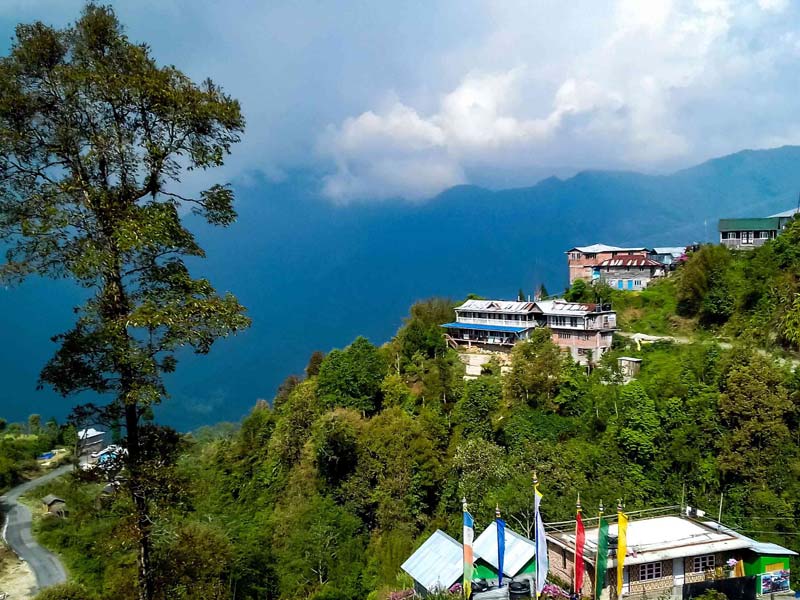 Trekking, rafting, paragliding, and rock climbing are some of the adventure activities available in the town. With a moderate elevation of 1200 metres, the town offers some of the most spectacular mid-altitude treks in the region. One does not need to be a seasoned trekker to enjoy these treks because the majority of them are moderate treks that can be completed by any tourist who simply wants to walk at a comfortable pace and enjoy the natural beauty.
The town's colonial past is best experienced through some of the magnificent bungalows built by European settlers in the past. Hundreds of such bungalows can be found throughout Kalimpong's residential areas. The cottages of Dr. Grahams Homes (the town's largest and oldest school) are a prime example.
Another masterpiece of Scottish architecture is the hundred-and-ten-year-old Macfarlane Church, the tower of which looms over the Kalimpong skyline.
Places to Visit in Kalimpong?
Durpin Dara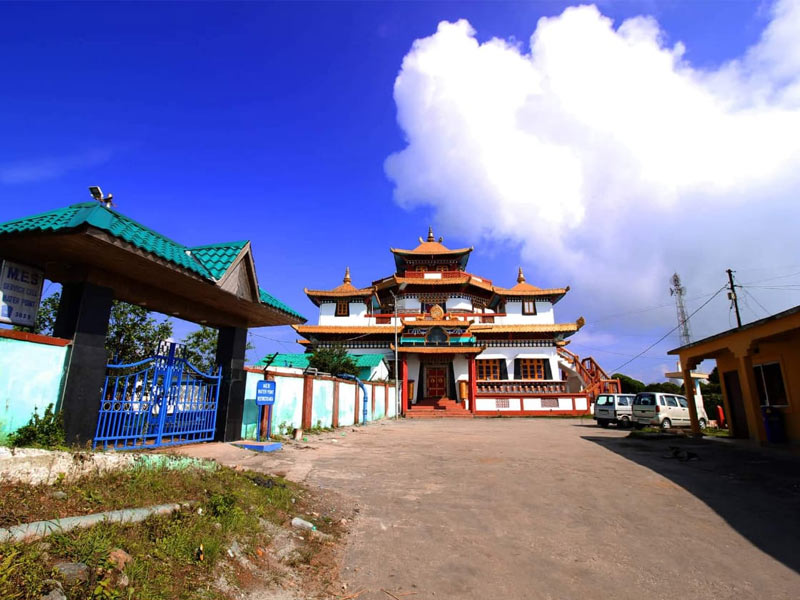 This is a 3-kilometer-long observation point from which an incredible view of the Himalayan ranges can be seen. On one side, lush green valleys are intersected by ice cold mountain rivers such as the Teesta, Relli, and Riang, while on the other, the sight of the lavish plains are breathtaking. It even has a golf course to add to its repertoire.
Kalimpong Market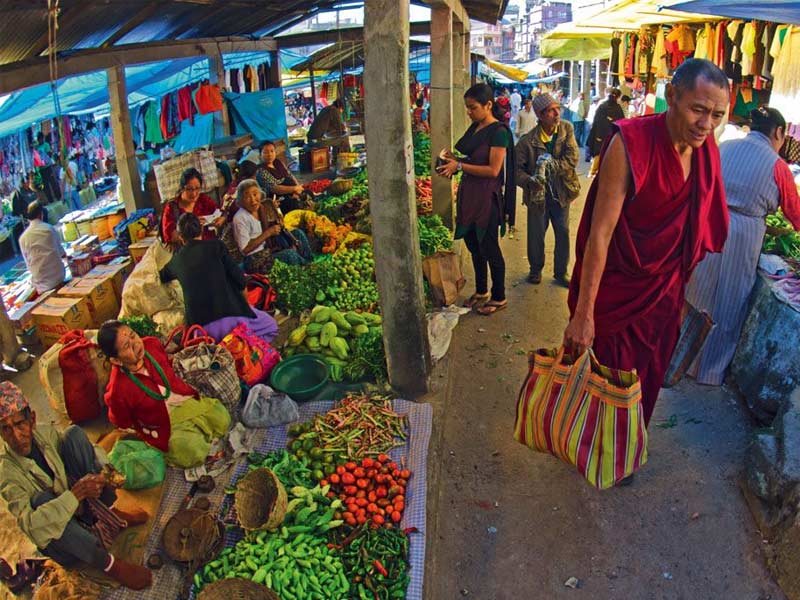 A trip to the market in the eveningsi, even as a stroll, is a memorable experience. The weekly market days are Wednesday and Saturday, and the villagers dress up in their colourful traditional costumes to sell their goods on these days. The shows are quite favourite in this market. Even though they aren't 'branded' products, they are of an excellent quality.
Dr Graham's Homes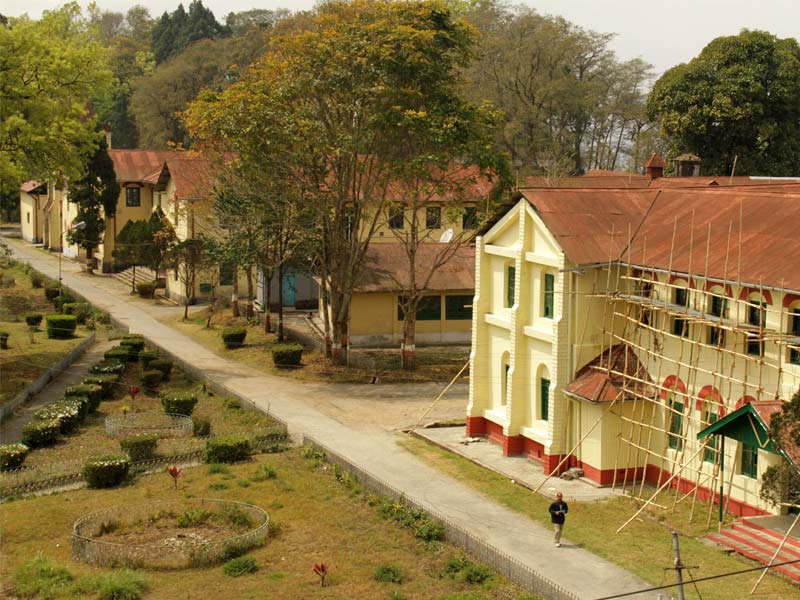 One of the primary reasons Kalimpong has grown to be such a large and important town in such a short period of time is due to Christian missionaries. Dr. J. A. Graham was one of the first Scottish missionaries to arrive in Kalimpong. He spent his early years in Kalimpong preaching Christianity, but soon shifted his focus to establishing an orphanage/school for Anglo Indian children. He founded the St. Andrews Colonial Homes in 1900. A walking tour of the school is a fascinating experience because of the sheer beauty of the place and the magnificent view of the entire town on one side and the Teesta river and valley on the other.
Deolo Lake or Deolo View Point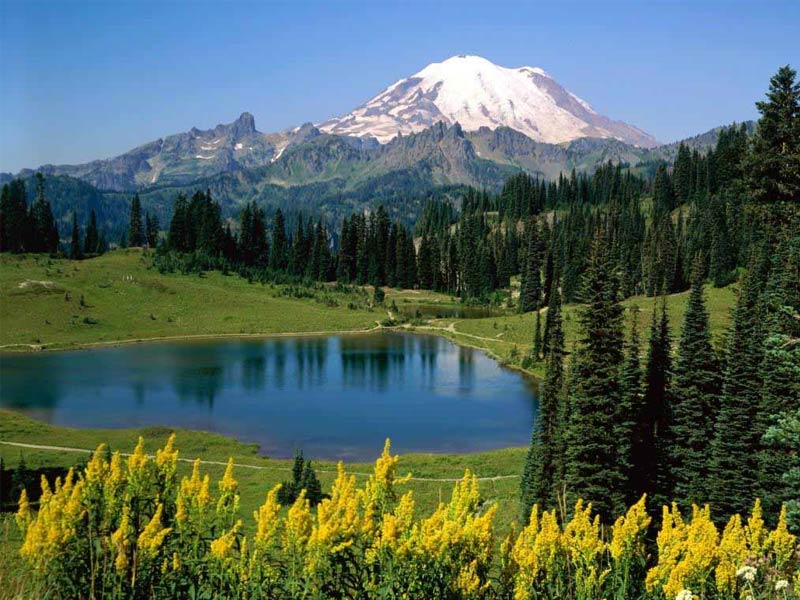 It is one of the two hills between which the town of Kalimpong is built. Kalimpong is built on a ridge that connects the two hills of Durpin and Deolo. The hill is located to the north and east of town. Atop this hill are three water reservoirs, two of which serve as the town's primary drinking water source. From here, you can see Kalimpong, the surrounding villages of Relli Valley, the Teesta River, and its valleys. On a clear day, the snow-covered mountains of West Sikkim can be seen from this hill. At the top of this hill, there is a park with exotic flowers for recreational purposes.
Where to stay in Kalimpong?
Hotel Parijat
Parijat, located on Ring King Pong Road, is a family-run hotel that provides an ideal environment for you to enjoy and relax during your vacation. It is one of the best budget hotels in Kalimpong, offering cosy rooms as well as all basic amenities at reasonable prices.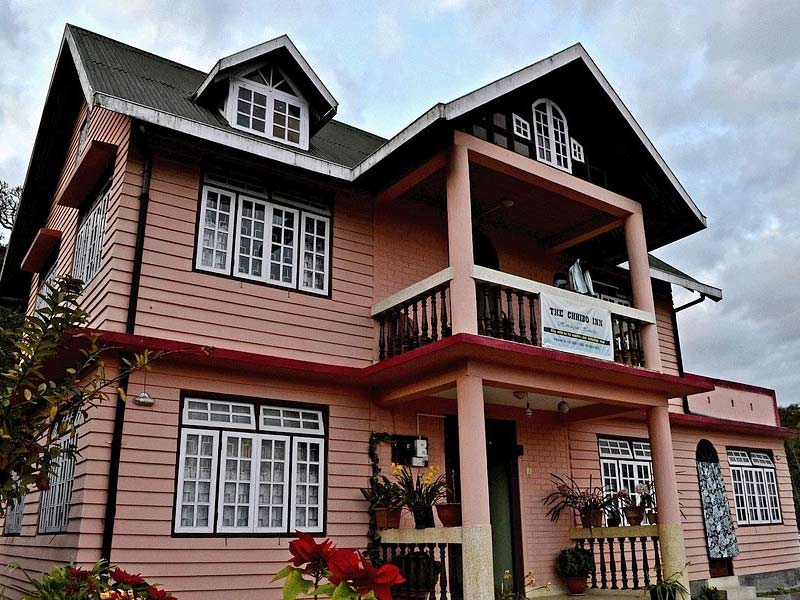 Chhibo Inn
Chhibo Inn is located on the outskirts of Kalimpong in a very peaceful environment. Hotel Chhibo Inn, which is blanketed by the fascinating Kanchenjunga hills, provides all basic amenities that make your holiday even more relaxing and enjoyable, and is one of the best hotels in Kalimpong with decent costs.
Shikher Guest House
Shikher Guest House is one of the best hotels in Kalimpong, offering cosy rooms with attached balconies and stunning views of the surrounding mountains. It also has a fully equipped kitchen, dining area, and an in-house restaurant to make your vacation even more convenient.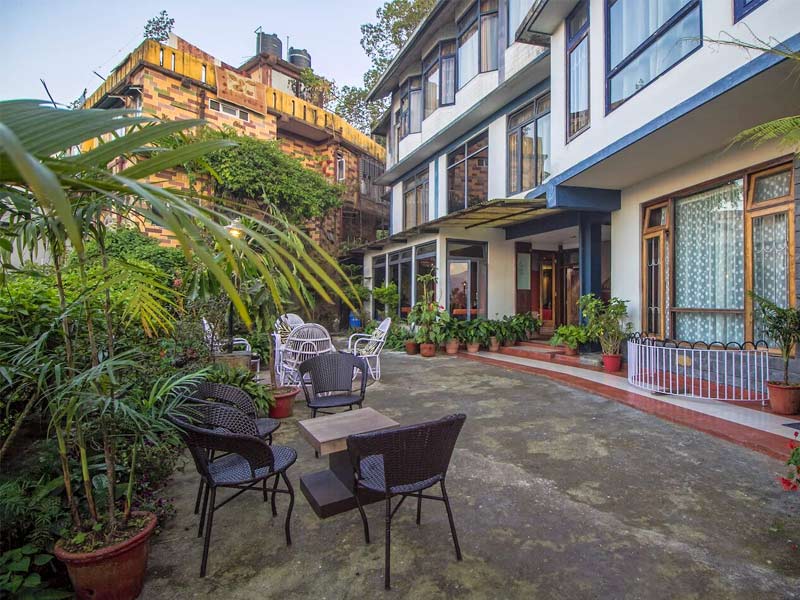 Soods Garden Retreat
Soods Garden, located on the sunniest part of the hill, is one of the best hotels in Kalimpong that offers a relaxing stay during your vacation. This hotel, situated just a few minutes away from the bustling market, is set in a tranquil environment and offers a variety of services for a comfortable stay in Kalimpong.
Windsongs
Windsongs is one of the best hotels in Kalimpong, set in an exotic location with breathtaking views of the valley. The hotel, which is nestled in the arms of nature, offers luxurious cottages with attached balconies and lush green surroundings.
Kalimpong stands out from the rest of the region's hill stations only because it dares to be different. Therefore, if you want a taste of the different and yet familiar, Kalimpong is the place to be.