Switzerland is the first place that comes to mind when we think of snow-capped mountains, lush greenery, waterfalls, and breathtaking landscapes. Not any longer! You don't have to travel far now, with India's own beautiful Mt.Katao in Sikkim providing all of that and much more.
The magnificent peak of Mt. Katao is located in North of Sikkim, approximately 28kms from Lachung, and is an amazing destination for adventurers and trekkers alike. Getting there, however, necessitates obtaining a permit from the Indian army. The trail of the mountain is surrounded by the majestic alpine forests of rhododendrons, primulas and poppies, as well as a few tranquil waterfalls. These trails lead to panoramic views of the surrounding peaks. Mt. Katao is one of Lachung's most beautiful and unusual tourist destinations, and it reveals its grand beauty to the fortunate few who stumble upon it.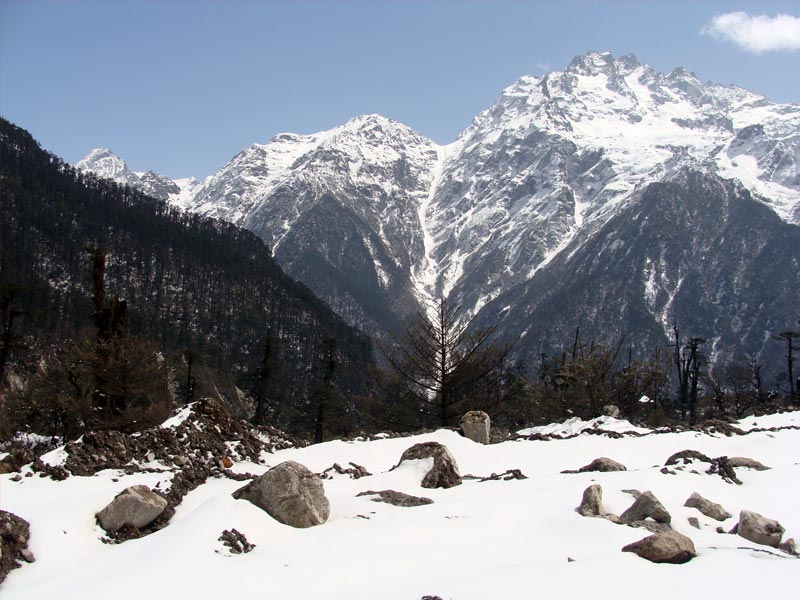 Every winter, the snowfall on this mountain adds to its beauty. The slopes are densely forested with trees and shrubs like poppy, rhododendron, and primula, many of which are snow-capped, creating a truly breathtaking sight for our eyes. In the winter, there are plenty of opportunities for snow sports such as skiing, snowboarding, and simply trekking through the snow, which can be a lot of fun.
HOW TO GET TO MOUNT KATAO?
Mt. Katao is located in Sikkim, 28 kilometers from Lachung, and 144 kilometers from Gangtok. Hiring a cab is the best way to get here from Gangtok or Lachung. After the 31A highway that leads to Gangtok, the roads become a little more rugged, so be prepared for a bumpy ride.
Nearest Airport- The nearest airport is in Bagdogra. You should drive to Gangtok and then take your own vehicle with an army permit to Lachung and then Mt.Katao.
Nearest Railway Station- Jalpaiguri railway station, which is also 130 kilometers from Gangtok, is the nearest. You should travel to Gangtok and then to Lachung by car.
BEST TIME TO VISIT MOUNT KATAO
The best time to visit is during the summer months, from March to June, when the weather is not as hot. However, if you want to play in the snow and don't mind the harsh winters, you should visit during the months of December, January, and February.
CUISINES TO TASTE IN MOUNT KATAO
Yumthang's food options are limited to a few small restaurants serving traditional local fares such as momos, dumplings, rice, and noodles. And few of them are also worth a try. Lachung, on the other hand, has a plethora of options and great places to eat that serve Indian and Chinese cuisine.
ACCOMMODATIONS IN MOUNT KATAO
Staying in Lachung, the closest town to Mt. Katao, is the best option, as it has a wide range of accommodations. You can stay at Rightclique's Etho Metho hotel or the Tenzing retreat.
THINGS TO DO IN MOUNT KATAO AND AROUND
Explore Mount Katao- Driving all along the snow-capped mountain and its slopes is not enough to satisfy your senses, then there are so many options available in which you can engage yourself and these options include, snow sports or trek along the mountain slopes. The very least we can guarantee is that you will definitely get a lot of Instagram-worthy photos here!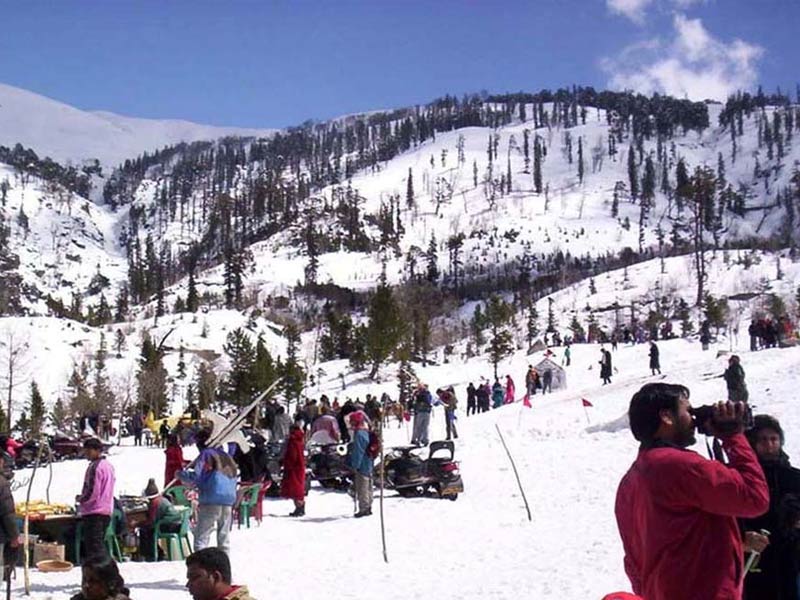 Pay a visit to Yumthang Valley-
The Yumthang valley, with its beautiful flowing waters and picturesque flowers, is a breathtaking sight that should not be missed while visiting. The picturesque views and serene nature all around the valley will definitely leave you spellbound.
Enjoy the Hot Spring Water-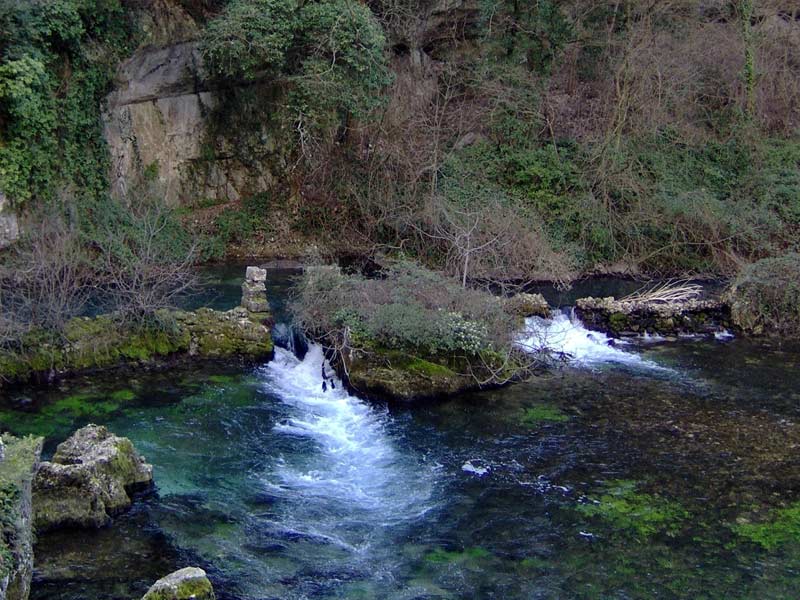 Yumthang hot springs are worth a visit and are located near Yumthang village. These hot water springs that emerge from the snow-covered mountains are said to have medicinal properties as well. With the beauty, it has amazing benefits too and hence it is something that you cannot afford to miss at any cost in Mount Katao.
Witness the amazing seven sisters waterfall-
The seven sisters waterfalls, located on the road from Yumthang valley to Katao, are another natural wonder amidst the greenery and snow-capped mountains that you should not miss. The waterfall will give you the perfect feels of being in a whole different world that appears like true heaven.
Pay a visit to Lachung Monastery-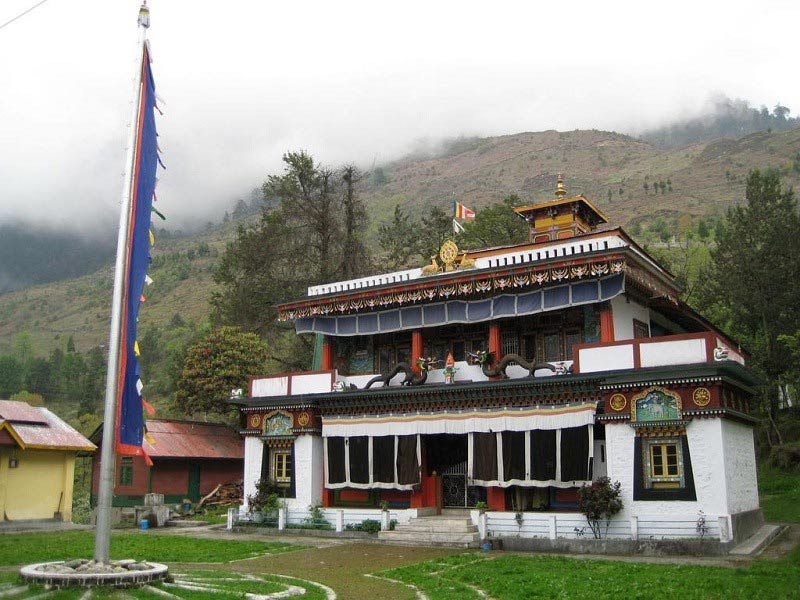 The beautiful, two-storey Lachung monastery, located by the Lachen and Lachung rivers, is worth visiting for the serenity and views it provides. The monastery holds its own importance and significance and gives its visitors a perfect glimpse of Lachung's glorious culture and beliefs.
Chopta Valley- 
North Sikkim never ceases to enchant visitors with its natural beauty. Chopta Valley is another location that will astound you with its magnificence at every turn. The frozen valley, located at 13200 feet, offers an excellent opportunity to enjoy the beauty of nature. The view of the ranges from such a high altitude is much clearer and more mesmerizing.
Have you ever been to Katao? If you have been there, then do share your experience and if not, then what are you waiting for? Just go and explore it out!