The Madumalai Tiger Reserve is located in Tamil Nadu's Nilgiris District and spans 321 square kilometers. It is special because it is part of the Nilgiris Biosphere Reserve, India's first Biosphere Reserve, established in 1986. Wayanad Wildlife Sanctuary (Kerala) on the west, Bandipur Tiger Reserve (Karnataka) on the north, Nilgiris North Division on the south and east, and Gudalur Forest Division on the south-west comprise a huge conservation landscape for flagship species like the Tiger and Asian Elephant.
Theppakadu is home to the reception center. This is India's first sanctuary, and it is located within the Jawaharlal Nehru National Park. Tropical evergreen forest, moist deciduous forest, moist teak forest, dry teak forest, secondary grasslands, and swamps are among the habitats present here.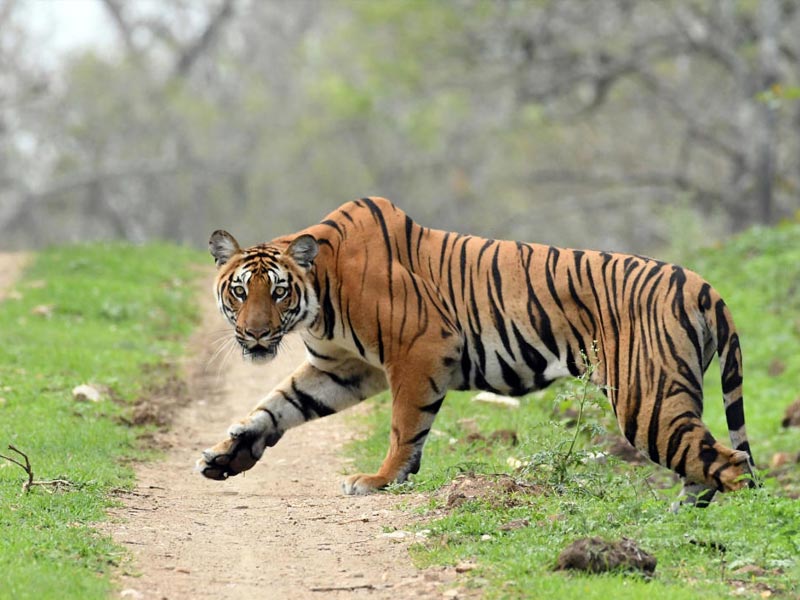 The Madumalai tiger reserve is located on the northwestern side of the Nilgiri Hills (Blue Mountains) in Nilgiri District, Tamil Nadu, India, around 150 kilometers (93 miles) north-west of Coimbatore. Masinagudi, Thepakadu, Madumalai, Kargudi, and Nellakota are five ranges that make up the sanctuary. Several endangered and vulnerable species, such as the Indian elephant, Bengal tiger, gaur, and Indian leopard, may be found in the protected region. The sanctuary is home to at least 266 bird species, including the extremely endangered Indian white-rumped and long-billed vultures.
History
The Madumalai Wildlife Sanctuary, India's second oldest national park, was created in 1940. To protect the country's diminishing tiger numbers, the Tamil Nadu state government designated Madumalai a tiger reserve in April 2007, under section 38V of the Wildlife Protection Act of 1972. Following that, around 350 households residing in the park's core region were evicted and handed a $1 million severance settlement.
The Government of India and the Government of Tamil Nadu have funded Project Tiger in Madumalai Tiger Reserve every year. Project Tiger was recently renewed for 2020–21 with funding of 114.1 million, with 52.8% of the cost paid by the Indian government and the rest by the Tamil Nadu government. A Field Director oversees the Madumalai Tiger Reserve. Dr. Rajiv K. Srivastava was the inaugural Field Director, appointed in 2008. K. K. Kaushal is the current president, having taken office on March 5, 2019.
Flora & Fauna
The tropical wet forest is the most common kind of habitat found in Madumalai Tiger Reserve. There are also tropical dry forests and scrub woods that can be found here. Dry deciduous, wet deciduous, and semi-evergreen woods, as well as the edges of riparian forests and marshes, are home to damp bamboo brakes. Elephants and gaur consume both types of bamboo and hide and rest in riparian woods.
The reserve is also home to various wild counterparts of cultivated plants, like- wild ginger, rice, turmeric, etc. The sanctuary's wildlife is diverse, with around 50 species of fish, 21 amphibians, 34 species of reptiles, 227 species of birds, and 55 species of mammals. The dry deciduous and dry thorn forests have more mammal variety than the other environments. Madumalai tiger reserve is home to 13% of all mammal species found in India. 
Birds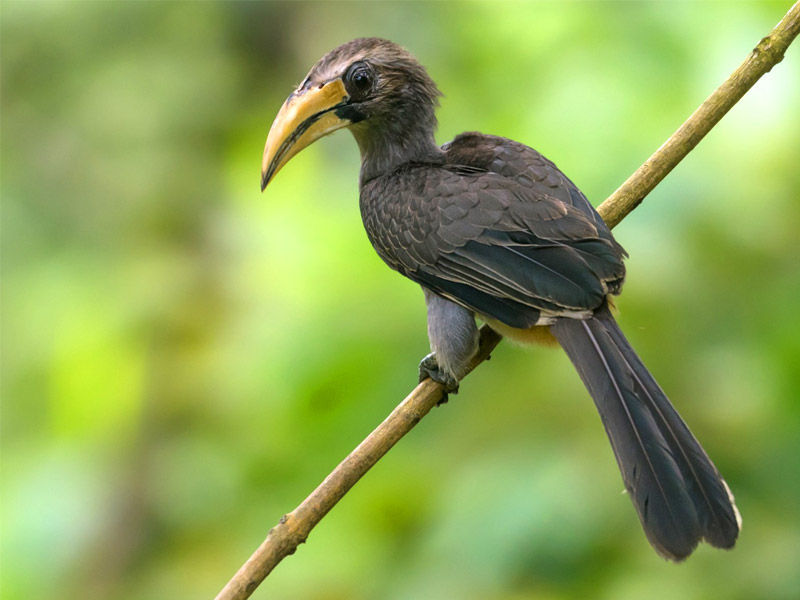 More than 260 different bird species may be found in this reserve. Madumalai is home to 8% of all the bird species known in India. Rare birds such as the Malabar grey hornbill, Malabar pied hornbill, Malabar laughing thrush, Frogmouths, and several woodpeckers are among them. Hornbills perform a crucial role in seed dispersion. Other significant bird species in the Madumalai tiger reserve are the Malabar whistling thrush, peacock, and jungle fowl.
Ecotourism in Madumalai Tiger Reserve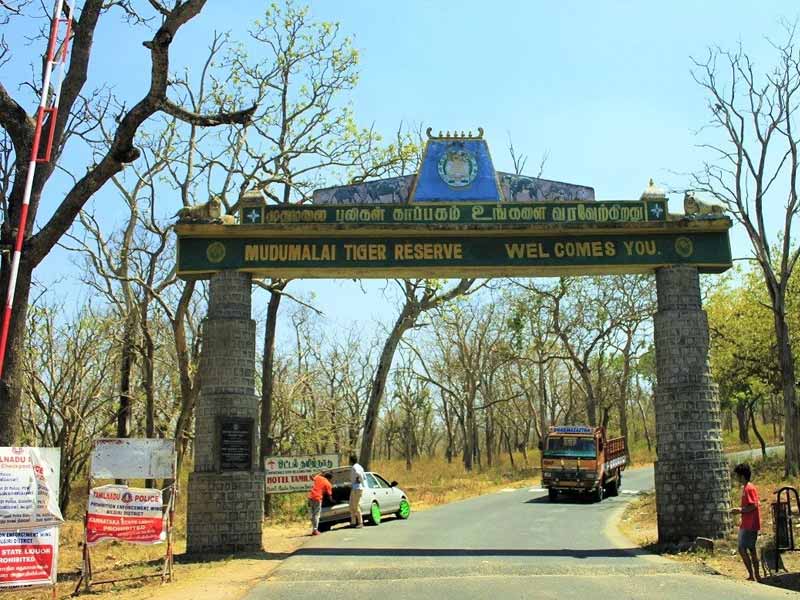 Ecotourism is a type of tourism that involves visiting natural places responsibly, protecting the environment, and promoting the well-being of the locals. Its goal might be to educate travelers, raise cash for environmental protection, directly assist local communities' economic growth and political empowerment, or promote respect for various cultures and human rights.
Similarly, ecotourism is all about educating and showcase the influence of wildlife, especially tigers. The Madumalai tiger reserve has Vehicle safaris, Elephant safaris, and visits to Elephant camps where they are routinely fed by the caretakers.
Vehicle Safari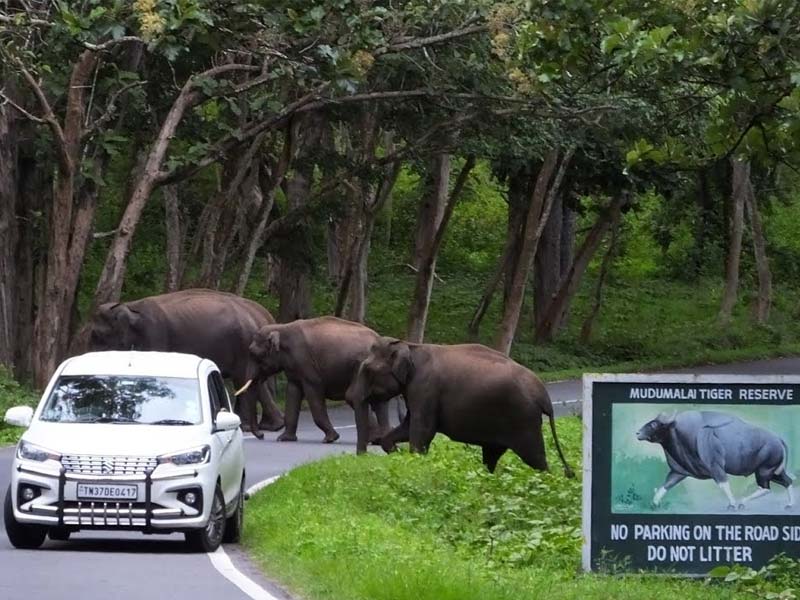 Visitors would be escorted on a 60-minute tour of the Tiger Reserve's tourism zone aboard buses operated by the Tiger Reserve management. Visitors should arrive one hour before their turn. Please remember that no private cars are authorized for safari rides within the Tiger Reserve's core region; only department-run vehicles are used for safaris. The vehicle trips are available on a first-come, first-served basis.
Elephant Safari
The Elephant Safaris in Madumalai tiger reserve is quite famous amongst people. The safaris usually extend to 30 minutes and only operate in the "tourist safety" zones. These zones are created to ensure the safety of both animals and men. These rides are dependent on the weather as well; favorable to dry and sunny weather. The ticket prices usually range from Rs.1500 (Indians) to Rs.10,000 (for foreigners).
Elephant Camps
Tourists are allowed to visit the well-known Elephant Camp during feeding times. This is located near the welcome center in Theppakadu. The hours of visitation are limited to the morning and evening. It is possible to learn about elephant feeding habits, particularly those of camp elephants, and their daily routine. Theppakadu Elephant Camp, located in the Madumalai Tiger Reserve, is one of the country's oldest camps. It first opened its doors in 1927. At the moment, the Theppakadu Elephant Camp is home to 24 elephants.
Other attractions in Madumalai tiger reserve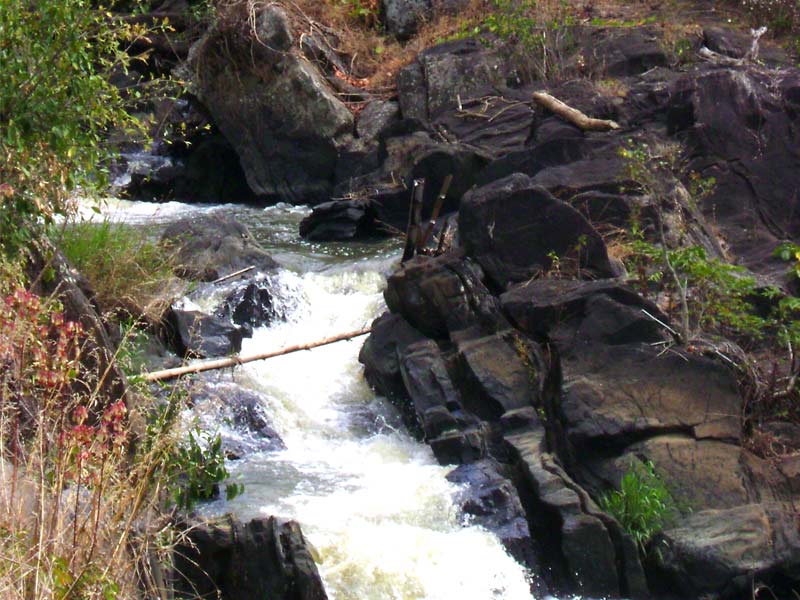 Moyar River/Gorge-During your safari, the Moyar river runs through the deep forest. It is an excellent area to spot animals as they come to drink water along its bank. Various animals congregate near rivers or "watering holes."
The Moyar Canyon, also known as the Moyar Valley, is a spectacular 20-kilometer-long gorge carved out by the Moyar River, which roars into the gorge below Theppakadu. The Moyar Falls is a popular name for this waterfall.
Pykara Lake-A clean and picturesque lake located 40 kilometers (25 miles) from Theppakadu is nestled between the hills. It is a remote lake devoid of pollution and people where visitors may enjoy boating. In 2008, this lake hosted its first annual summer boat race.
Madumalai Museum-This museum, located near the Elephant Feeding Camp, is the ideal place for preserving creatures that previously resided in the Madumalai Jungle.
Aside from these attractions, the sanctuary has several picturesque places, including the Chief Minister's Watchtower, the Kargudi Viewpoint, Waterfalls, and the Ombetta Lake. There are safari van rides on Sand Road, Circular Road, and Bombax Road for more daring enjoyment. The Sanctuary's public routes, such as Kakkanalli – Torapalli and Moyar – Masanagudi, are also good sites to see wildlife.
Where to stay?
Madumalai is one of Tamil Nadu's most popular wildlife tourism destinations. Rooms in Madumalai hotels are usually completely booked from June to September and October to December, as this is the best time to see animals. This wildlife national park cum Tiger reserve is Madumalai's main tourist attraction. Most of the hotels are within walking distance of it. Madumalai is frequently busy during the peak season, and travelers book accommodations ahead of time simply to be safe. In addition, several luxury suites and hotels are nearby for the most luxurious stay throughout the jungle trip for further benefits.