Mashobra is a little village around 11 kilometers from Shimla that takes about 30-40 minutes to drive to. It, like the neighboring towns of Shimla and Kufri, is a famous tourist destination. Mashobra has housed several notable figures throughout history and continues to do so now. It is bordered by a thick forest of pine, oak, Himalayan Deodar, and rhododendron at an average elevation of 2,146 meters. It receives a substantial amount of snow each year in the winter. Despite its closeness to Shimla, Mashobra does not get as congested as Shimla, making it an ideal option for anyone wishing to get away from the crowds.
Mashobra has been a favorite of notable individuals throughout history and continues to be so now. It is now one of India's two presidential getaways, the other being Rashtrapati Nilayam near Secunderabad. The president of India visits Mashobra at least once a year, and his entire office is moved to Chharabra, near Mashobra, at this period. The retreat is housed in a property that was built in 1850 and was once home to Lord Mountbatten and his wife, Lady Edwina, for a few weeks before returning to London in 1948.
Places to see in Mashobra
The Presidential Retreat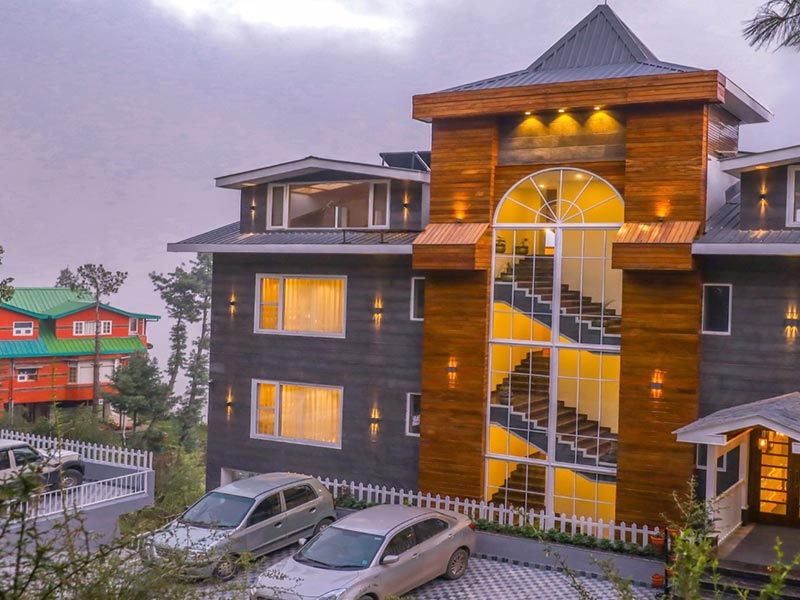 The Presidential Retreat is a spectacular structure with a floor size of more than 10,000 square feet. It has a total of 16 rooms and is surrounded on all sides by 300 acres of lush forest. It was erected in 1850 and was once the Viceroy of India's property. Lord Mountbatten and his wife, Lady Edwina, lived here for a few weeks before returning to London in 1948. Therefore, the retreat is a witness to the latter days of English rule in India in many respects. Now president of India stays here for two weeks during summer and the entire office is shifted there.
Wild Flowers hall
Although it is now a heritage hotel owned by the Oberoi Group of Hotels, it remains a tourist draw because of its rich past. It was previously a house of Lord Kitchener and Lord Ripon under the British Raj, and is perched at the top of Mahasu Peak at an elevation of 2,500 meters. After a fire in 1993, the hall was reconstructed with the help of the Himachal Pradesh government and Oberoi Hotels. It's roughly 3.5 kilometers south of Mashobra on the way to Kufri.
Craignano villa 
Craignano is a home designed by photographer Chevalier Federico Pelite in the Italian style. He was a baker, confectioner, hotelier, and manager who operated a hotel in Shimla and a restaurant in Calcutta before becoming famous as a photographer. He was more of an amateur photographer than a builder, but he did manage to create Craignano in a lovely design that it is entirely composed of wood and is bordered on all sides by cedar and pine trees.
It is noted for various features, including its well-kept lawns, century-old stone seats, and ancient night lights from the colonial era. There is also a water lift here that is said to be the world's tallest. It's roughly 3.5 kilometers south of Mashobra on the way to Naldehra (Naldhera). Craignano Nature Park is the official name of the location presently, and it hosts a variety of adventure sports, such as rappelling, rock climbing, and fishing. Still draws people.
Forest Sanctuary Reserve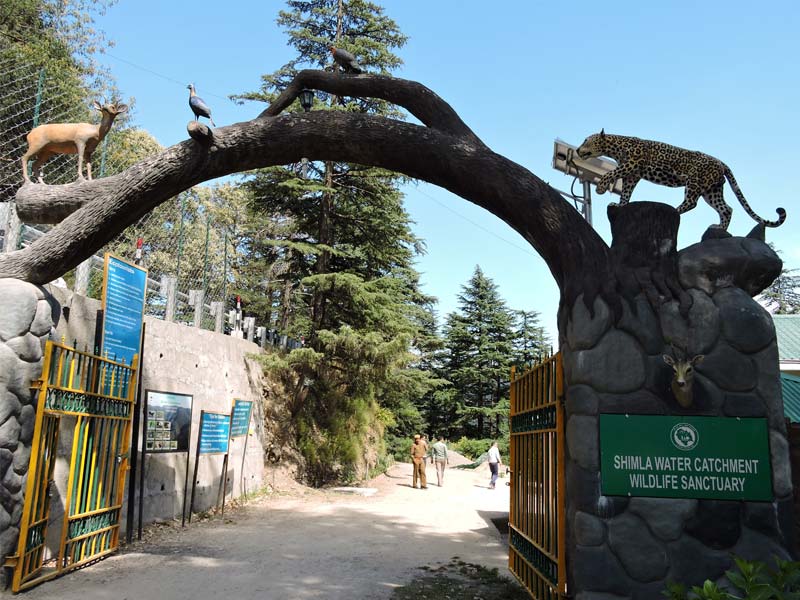 This site, also called as Shimla Water Catchmentanct Wildlife Sanctuary, is a haven for birdwatchers and photographers. Himalayan eagles, pheasants, partridges, and chukars are among the most frequent bird species seen here. The park is also ideal for anyone who enjoys hiking or camping. It is located near Chharabra and is open every day from 9 a.m. to 6 p.m. Please note that there is a Rs. 700 admission charge and that prior permission from the forest authorities is necessary to enter the sanctuary.
Other Tourist places near Mashobra 
Kufri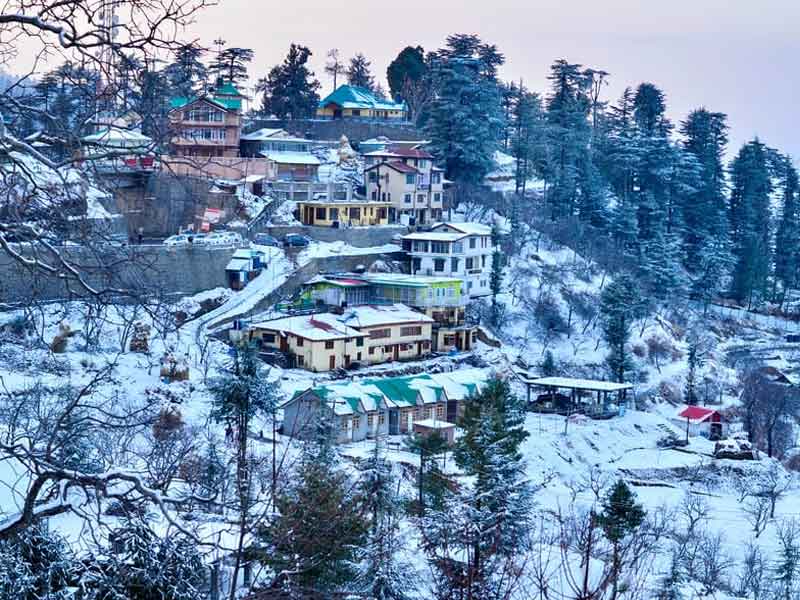 Kufri, the highest peak in the area, is around 20 kilometers from Shimla. The name Kufr is derived from the native language term Kufr, which meaning "lake." It is one of the most popular winter destinations owing to the abundance of snowfall each year, making it ideal for skiing. A Himalayan animal zoo in Kufri has uncommon antelopes, felines, and birds, including the Himalayan Monal.
Naldehra
The scenic Naldehra is located on the other side of town, around 13 kilometers from Mashobra. Apart from its blue sky and lush green trees, Naldehra is most renowned for its 18-hole golf course, which is beautiful even if you aren't a golfer. This is another lesser-known destination near Shimla.
Chharabra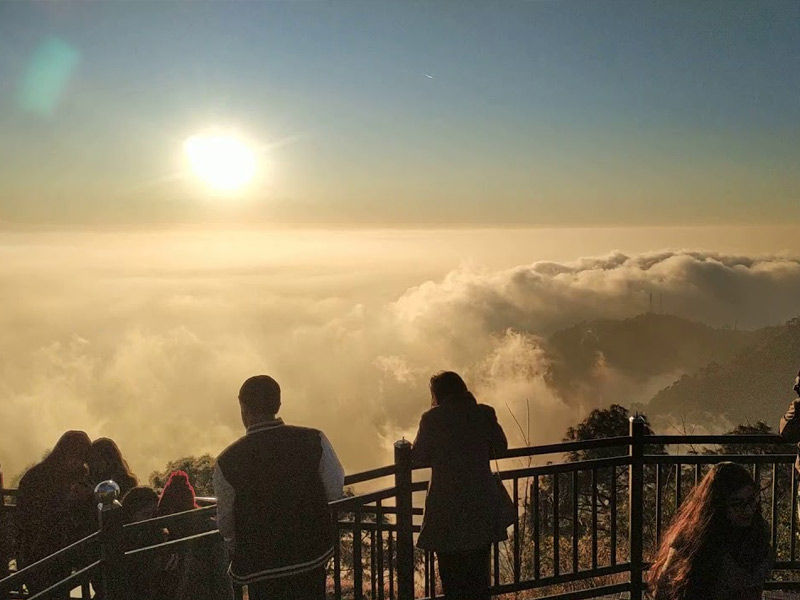 Chharabra is a picturesque tiny town that serves as the President of India's official summer retreat as well as the vacation house of the Governor of Punjab. It's around 11 kilometers away from Mashobra.