We all get tired of the rush in the cities, hectic busy schedules, pollution, and hustle and bustle of daily life now and then! There is no way to completely avoid the city, but there is always an option available: take a break to untangle the knots in your mind. And what better way to do so than to visit a waterfall in the middle of the jungle!? Mohadi Waterfall, located 30 kilometres from Indore, is a great place to unwind and let go of the stress of everyday life!
The enthralling sight of the sparkling water falling from a great height is always mesmerising and spellbinding, and Mohadi Waterfalls are the ideal location for a picnic with your family. The Waterfall is easily accessible and is located 30 kilometres from Indore. It is an ideal picnic spot if you want to escape the monotony of life and spend time with your family. This divine location of the waterfall also contributes to the making of an excellent trekking route, and anyone seeking an adrenaline rush will not want to leave this divine place anytime soon. This trek offers an hour-long adventure surrounded by waterfalls, greenery, and serenity, and it's also a birder's paradise.
Mohadi Waterfalls provides such an authentic and thrilling experience that you'll even have to trek to nearby farms in order to find amenities and food! The best suitable time to visit this pristine location is from July to October, when the water levels rise and this magnificent waterfall can be seen gushing rhythmically. Mohadi Falls, 5 kilometres ahead of Tincha Falls on the Indore-Khandwa road, is the place to go if you want to get away from the city for a day or two.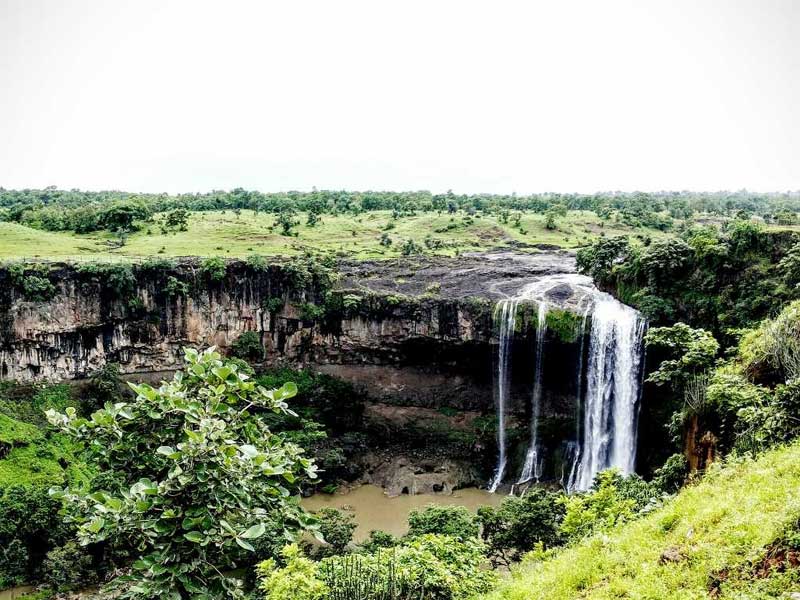 HOW TO VISIT MOHADI WATERFALLS?
Mohadi is a perfect escape to nature from the polluted city air. Even on a busy Sunday, you can get to the fall in under an hour. The path to the fall is well-maintained. By driving 1.3 kilometres further using the ring road route, you can avoid the traffic jam on AB road. The ride to Mohadi is quick and easy, thanks to the pleasant breeze and smooth roads. Tincha falls is five kilometres ahead of the fall. When the highway ends, however, there is no direct route to Mohadi. To reach the fall, visitors must park their vehicles (cars and motorcycles) and walk a kilometre.
TRAVEL ADVISORY FOR MOHADI WATERFALLS
Because there are no restaurants or outlets near Mohadi fall, you can bring a stove and other items to prepare food there, or you can bring home-cooked packaged food.
You may come across some dhabas for tea along the way, but hygiene is questionable. As a result, if necessary, carry tea in a flask.
Photographers who are passionate about their craft should carry their cameras with them because there are numerous opportunities to capture images.
TREKKING THROUGH THE ROCKY TREK IN MOHADI WATERFALLS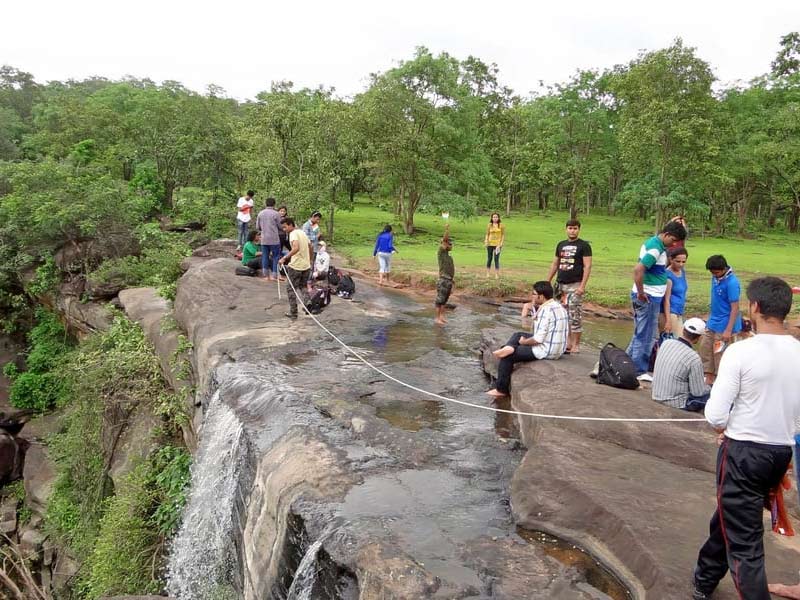 Mohadi is a beautiful getaway for adventure seekers, as one can hike up the green mountains and reach the waterfall's top. Though the trek appears to be enjoyable, it is prudent to exercise caution. Hiking on grassy roads is not recommended because they are frequently slick and flooded. As an adventurer, you can walk around the waterfall and get close to the flowing water. However, it is not safe to attempt to cross the river.
TRANQUILITY IN MOHADI WATERFALLS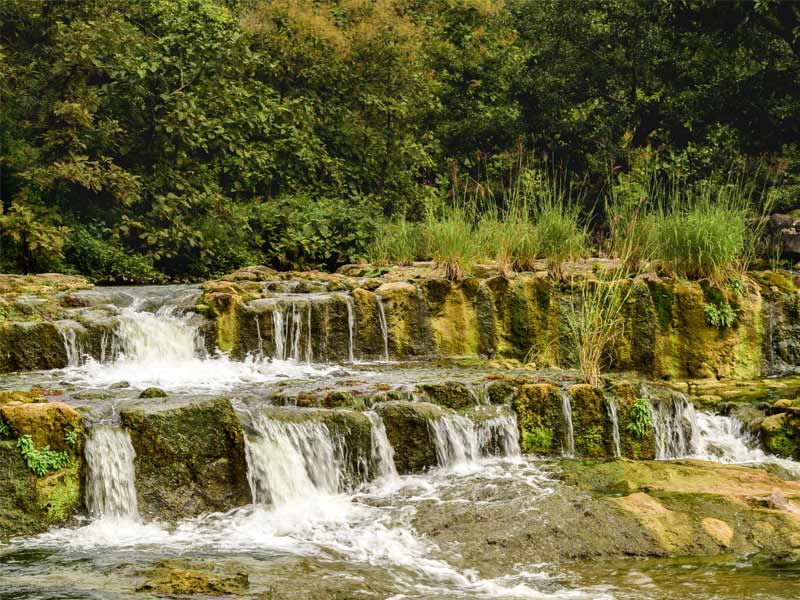 The gushing of the Mohadi waterfall, when combined with the chirping of birds all around, makes Mohadi waterfalls a perfect place to spend time exploring tranquillity and peace with nature. In the fall, you can also organise a fun picnic with your family. With its large open spaces, it provides an opportunity to cook, chat, and play with family.
WATERFALLS OTHER THAN MOHADI WATERFALLS IN AND AROUND INDORE
Chidiya Bhadak fall –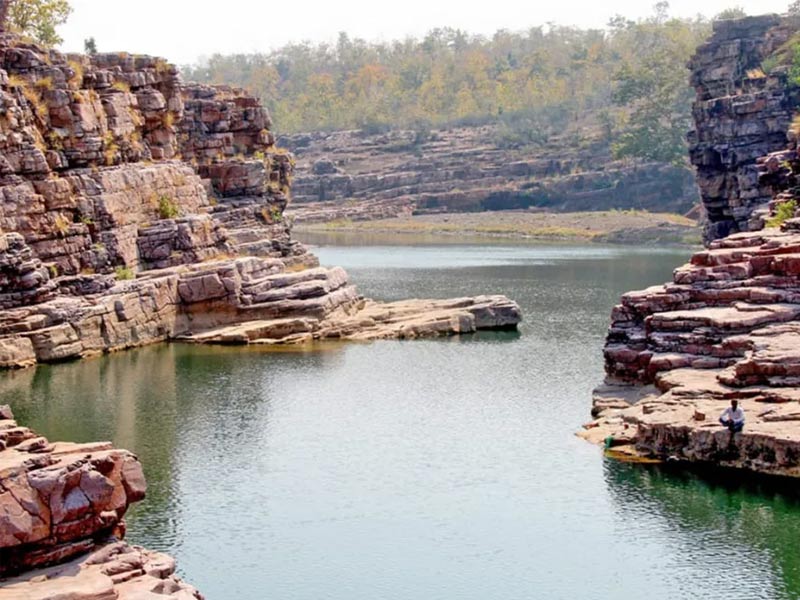 Chidiya Bhadak Falls is one of Indore's undiscovered and hidden gems. These waterfalls near Indore are awe-inspiring to see, surrounded by lush greenery and rocky cliffs, and the photos you take here will be Instagram-worthy. For adventure seekers, the waterfalls also provide excellent trekking and hiking opportunities.
Gidiya Khoh waterfall-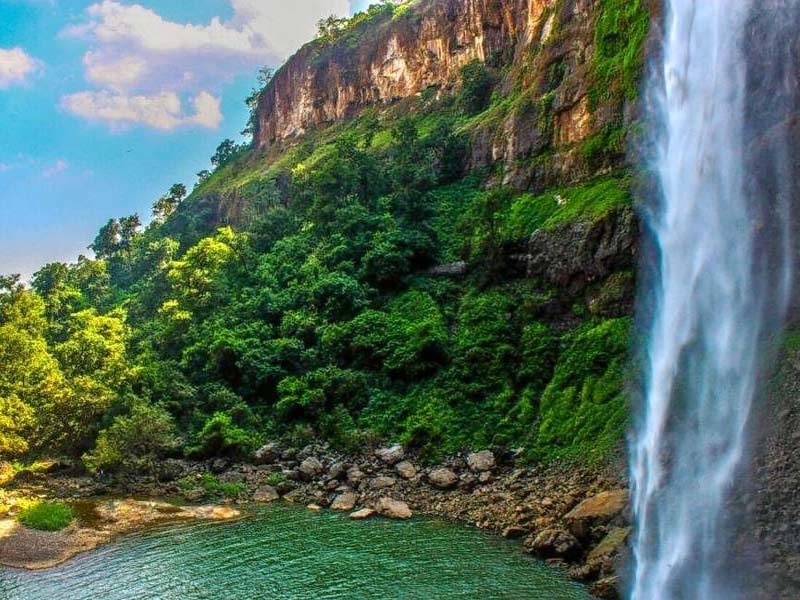 Gidiya Khoh is one of the tallest waterfalls in the Indore area. The sight of the water roaring down into the thrust pool is enough to fill you with awe and excitement. Visiting this waterfall with your family and friends is one of the most enjoyable things to do in Indore as here you can enjoy trekking, photography, and bathing under the Gidiya Khoh waterfalls. The trek to the waterfalls is approximately 9-10 km one way, so make sure you have what it takes, as well as plenty of drinking water and snacks.
Jogi Bhadak waterfall-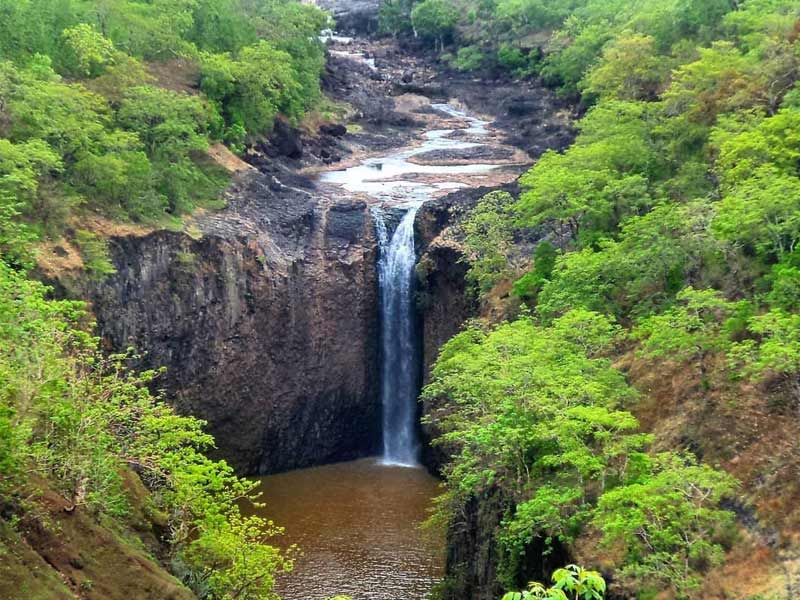 Jogi Bhadak Falls is a massive area that is perfect for a fun trip. Jogi Bhadak plummets from a 400-500-foot-high cliff, making it a sight to behold through your camera lens. Because there aren't many people here, it's ideal for couples. You and your special someone could marvel at the splendour of these falls.