When you think of Rajasthan, images of majestic forts and palaces come to mind. Nahargarh Fort, located in Jaipur's Aravalli mountain ranges, is one such magnificent fort. Nahargarh, formerly Sudarshangarh, was built in 1734 by Maharaj Sawai Jai Singh II as a strong defense for Jaipur city.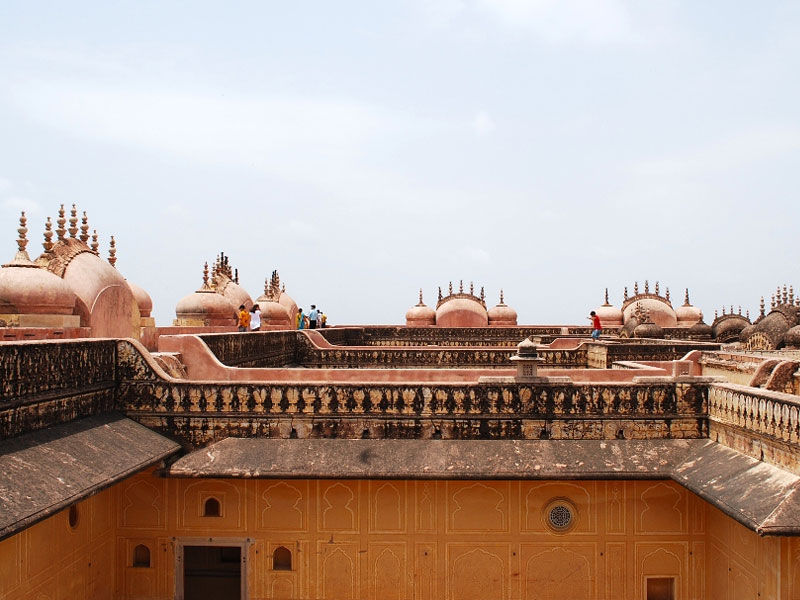 Nahargarh, which means "abode of tigers," was named after the tigers that were believed to roam the hills. It is also believed that the fort was named after Prince Nahar Singh Bhomia.
There are several structures within the fort, including a temple dedicated to the deity of the Jaipur monarchs, another temple dedicated to Prince Nahar Singh Bhomia, a 2-story building known as Madhavendra Bhavan named after Sawai Madho Singh, who built it, and Diwan-I-Aam, an open enclosure where the kings used to meet with the general public to hear their grievances.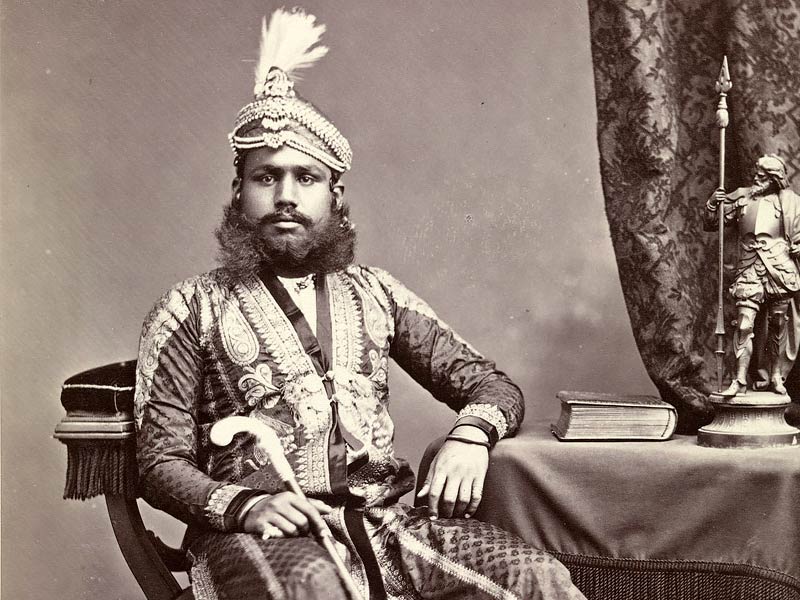 The Nahargarh Fort Facts
Although Nahargarh Fort was built for defense, it was never attacked by enemies. The fort's field guns were never used in battle, but rather to mark time by firing.
The most spectacular part of the Fort is the Madhavendra Bhawan, which had 12 identical suites for each of Sawai Madho Singh's 12 queens. The interior of the building features stunning frescoes and connecting hallways to the various rooms. It is said that the queens' rooms were designed in such a way that when the king visited one of the queens, no one knew.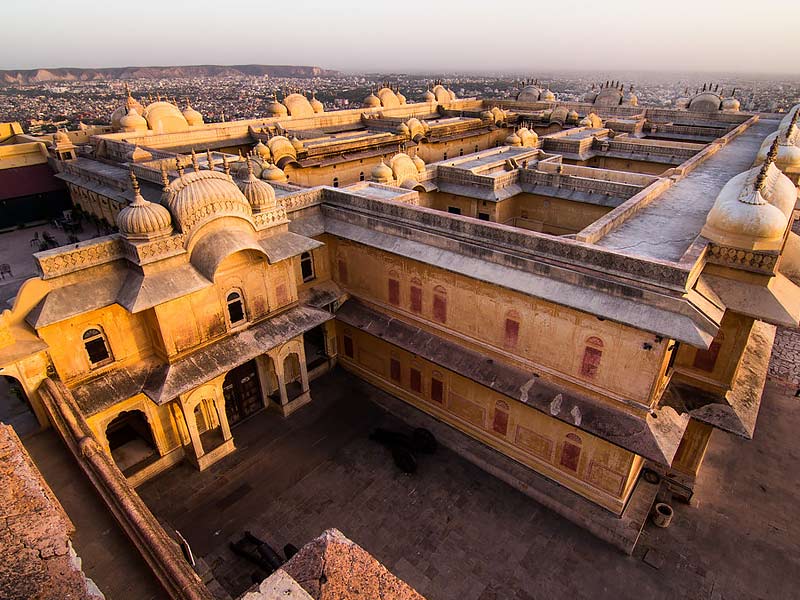 The Nahargarh Fort was also said to be haunted, with the spirit of a prince named Nahar Singh Bhomia roaming the grounds and impeding construction. To appease the ghost, Sawai Jai Singh promised to build a temple dedicated to the prince and rename the fort after him. Following that, the construction went smoothly.
During the Great Uprising of 1857, Sawai Ram Singh, the region's then-ruler, protected many Europeans who were relocated to the fort.
Nahargarh Fort is also a well-known filming location. Rang De Basanti, Jodha Akbar, and other films have been shot here.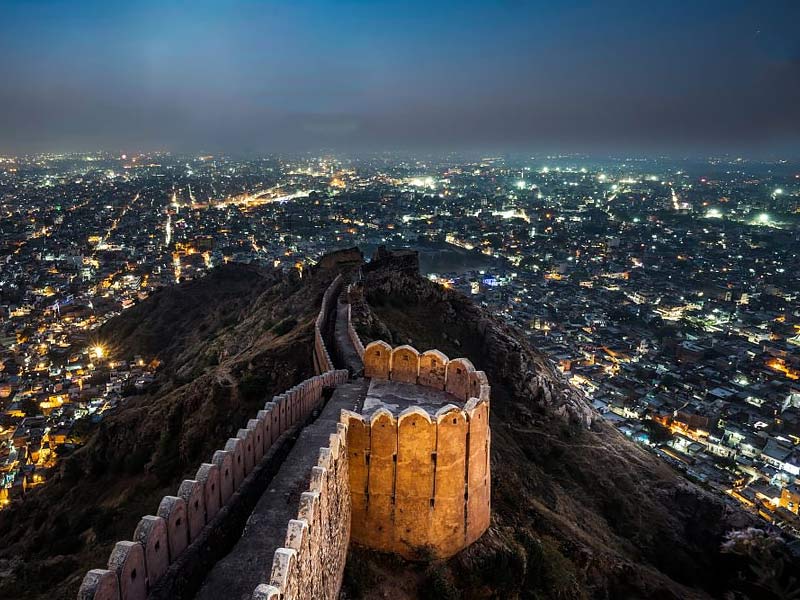 Today, Nahargarh Fort is a popular tourist destination in Jaipur. It is a visual treat to watch the magnificent palace stand in its glory at any time of day, but in the evenings, the floodlit fort looks like a dream. You should go to the fort in the evening to get a good view of the city lit up.
What to Do
Cycling and trekking are two of the activities available at Nahargarh Fort. Numerous organizations organize these activities for a fee. Within the fort grounds, you can also visit the Nahargarh Biological Park. Nahargarh Fort combines history, royalty, and nature in one location!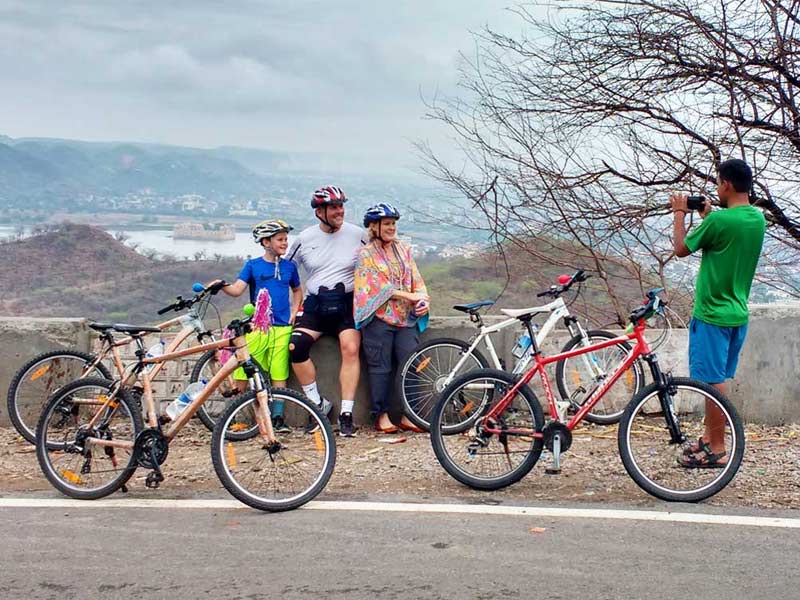 What to Bring
Nahargarh is a large fort that takes some time to explore. It will also be a lovely day. So make sure to bring your water bottles. Bring some packaged food as well, but please do not litter. Bring a wide-brimmed hat and sunglasses, as well as loose, cotton clothing. Because you will be walking a lot, wear comfortable shoes.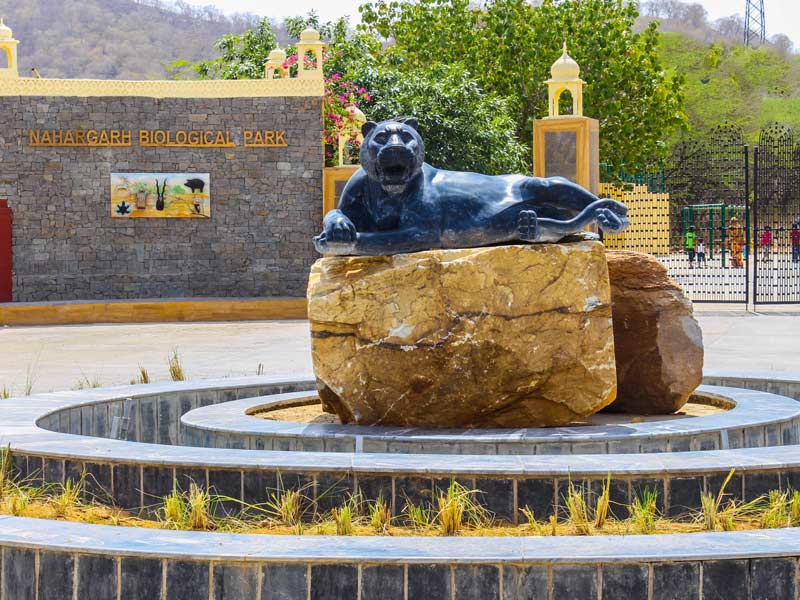 The Best Time to Go
Rajasthan is a desert, so expect warm temperatures all year, which is why it is best to visit during the winter months, which run from October to March. Though the days will be sunny and warm (20-220 C), the nights will be much cooler, with temperatures dropping to 50 C.
How to Get There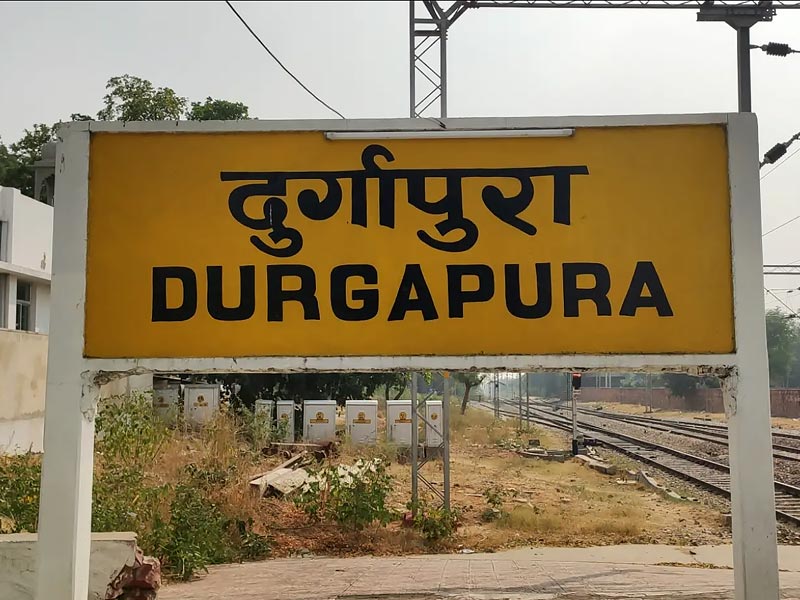 The Nahargarh Fort is easily accessible by car or train. There are three nearby railway stations: Jaipur, Gandhinagar, and Durgapur. The city railway station and bus stops are only 17 kilometers away. To get to the magnificent Fort, take a bus, taxi, or auto rickshaw from the capital city.
Attractions in the Neighborhood
Jantar Mantar, an astronomical observatory and one of Jaipur's most famous landmarks, is only 2.7 kilometers away from the Nahargarh Fort. Other nearby attractions include Jaigarh Fort, Amer Fort, City Palace, Hawa Mahal, and Jal Mahal.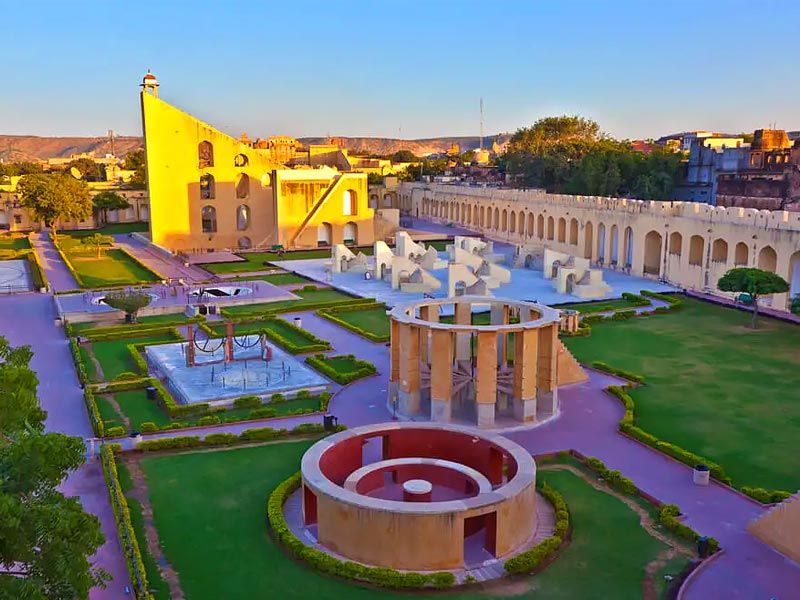 Although Nahargarh Fort was not a battleground, it has witnessed many historical events. It is also a proud symbol of India's ancient architecture and heritage. As a result, a visit to the fort means revisiting those historical moments and saluting the great knowledge of yesteryear, where beauty and pride were captured in magnificent structures. The Nahargarh Fort is unquestionably a shining example of such beauty.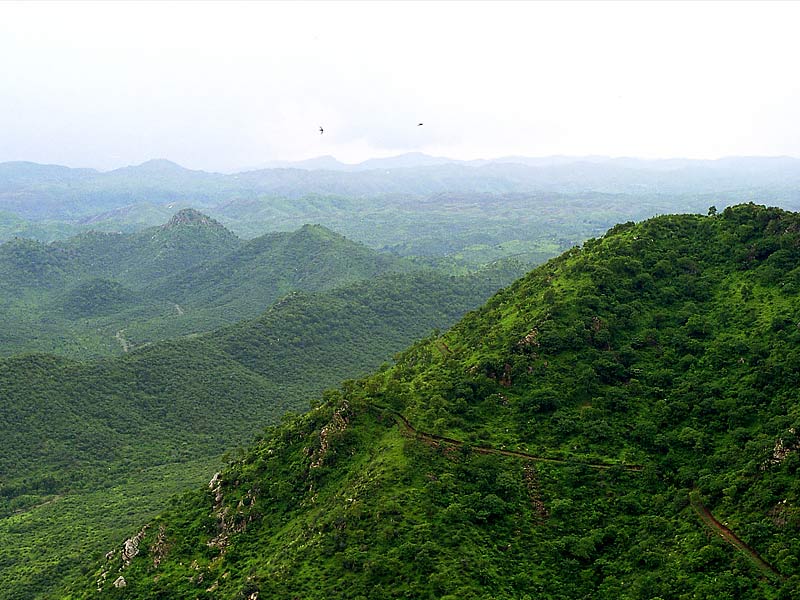 Restaurants in the Area
Padao, an open-air restaurant within the fort grounds, charges an entry fee of Rs. 50. Once Upon a Time, Nahargarh Palace Hotel Hours is another restaurant on the fort grounds. The Nahargarh Fort is open to the public from 10 a.m. to 5.30 p.m.
Fees: Rs. 50/- for Indians; Rs. 200/- for foreigners.
There are also composite tickets available, which cost Rs. 300/- for Indians and Rs. 1000/- for foreigners. This ticket includes admission to the Amer Fort, Hawa Mahal, Jantar Mantar, and the Central Museum.