The definition of a perfect vacation is to feel the amazing morning breeze with the spectacular views of the green basin or watch a mesmerizing setting of the sun in the earth's depth. Nothing can be more calming and soothing. Right? Wondering where you will find it? Need not to worry about it because we have a hidden paradise in India and that hidden paradise is Patalkot. Patalkot in India's Madhya Pradesh has everything to offer to its visitors. It is a perfect destination to explore; The destination is in the Chhindwara district of Madhya Pradesh.
The destination is engulfed with dense forest and is all surrounded by ascended walls of granite and sandstone rock. Patalkot indeed is a fascinating and surprising world of great natural treasures. Here, at this destination, you can have a perfect vacation and one of the best times of your life that will offer you the best bucket of memories. If you also wish to unveil the secrets of Patalkot, here is a travel guide for you….
How to reach Patalkot?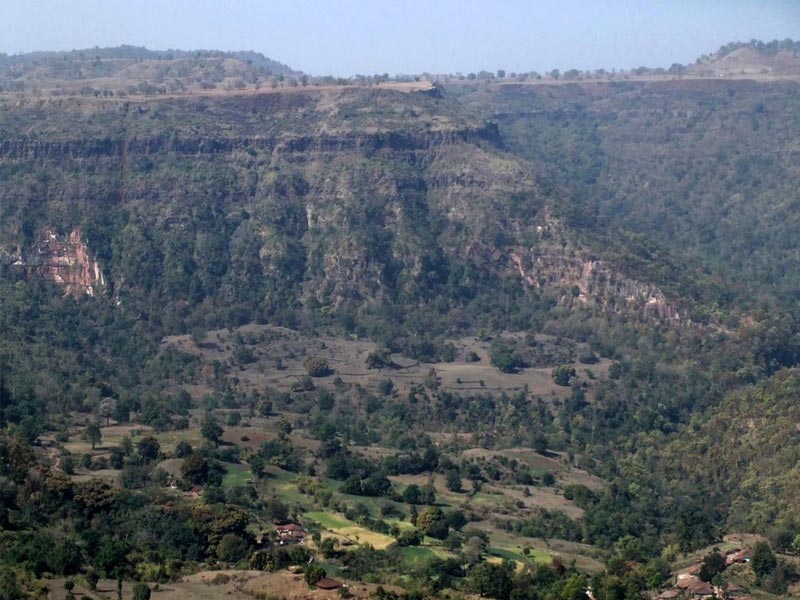 By Air- The nearest airport to Patalkot and is about 208 kilometers away from this destination. There are so many flights available that connect well Nagpur to the other parts of India. Once you reach the airport, you can use cabs or buses to reach the Chhindwara district and from here Patalkot is about 80 kilometers from here.
By Train- Chhindwara railway station is the nearest station to Patalkot and is in the city's heart. This station is connected to the major cities of India.
By road- Roads are well maintained and well connected to the district of Chhindwara from the major cities of India. Buses and Taxis are always easily available from the center of the city to reach Patalkot.
Best Time to Visit Patalkot
The ideal time to visit Patalkot is Monsoon, i.e. from October to February. In monsoons, Patalkot looks like a dreamland with its panoramic landscapes rolling hills during the monsoons.
Things to do in Patalkot
Exercise your photography skills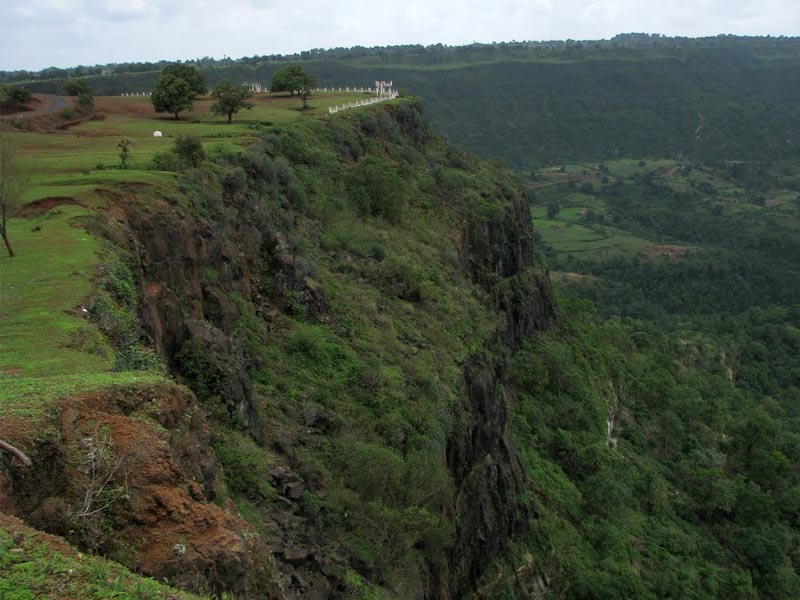 If you are a passionate photographer, then Patalkot is a dream place for you. And this place can be a perfect place to explore and show off your photography skills to give your Instagram a push. Here you can capture the best of nature. From the picturesque hills and rivers to panoramic landscapes. Time-lapse from the valley located 1,200 feet above sea level can provide a naturally thrilling experience for each one visiting here. Here, you can extend your photography skills from Charming Tawa Marhai to Serene Pachmarhi.
Witness the other side of Madhya Pradesh
If you are looking for something new to explore, something unique from the ordinary, then Patalkot is a gem waiting for you. This other side of Madhya Pradesh is always ready to surprise you. Patalkot is one of the best places to relax, unwind and explore the other side of Madhya Pradesh. Patalkot offers great negative vibes that provide a memorable and enjoyable vacation with your near ones. To enjoy the heavenly beauty, Patalkot is waiting for you.
Go for hiking and trekking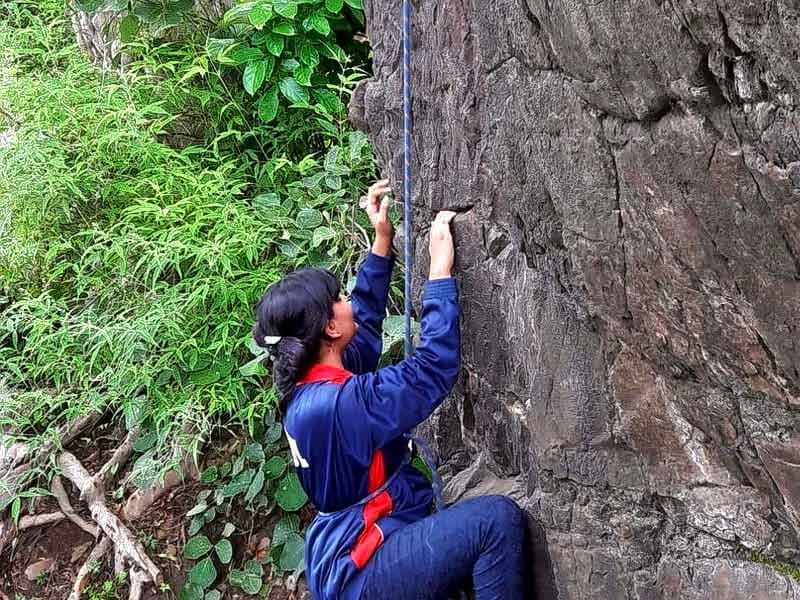 For every adventure seeker in and around Madhya Pradesh, a piece of good news is there for you as Patalkot is in the state's heart. If you are planning for hiking during the monsoon, then selecting Patalkot as an option will not disappoint you at all. Hiking in Patalkot will rejuvenate you in the waterfalls and lush greenery. The beautiful trail of the trek has so many surprising attractions, like Zingara Waterfall. Besides that, you can also come across the tribes of Patalkot.
Detox your mind
Of time in life, everybody feels like taking a break from the hustle and bustle of life and mundane daily routine. Here you can embrace the solitude. If you are seeking peace in nature, the Patalkot is the perfect place to be. It is a natural wonder that will make you feel obvious to the urban callings and help you experience absolute tranquillity. Patalkot will definitely soothe your heart and detoxify your mind.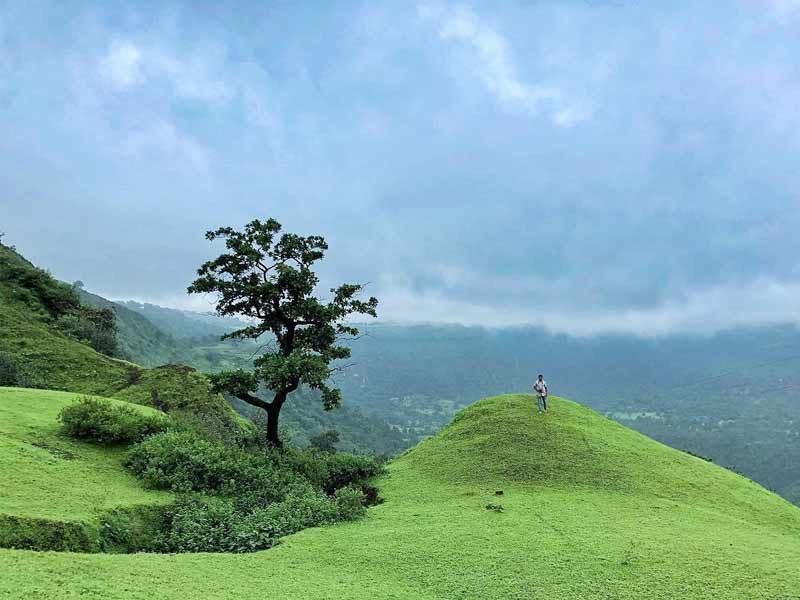 Spend a romantic evening in nature's lap
Not so many people are aware of this stunning yet gorgeous paradise. It is a perfect and unique monsoon getaway that is perfect for a romantic date. The foremost reason that makes it a suitable place to spend a romantic evening in the lap of nature with your loved one is that it is less crowded. Monsoon itself is a romantic season and to visit Patalkot during monsoons is a thrill of another level. Second, Patalkot offers its best side during the monsoon season.
Get to know the tribal of Patalkot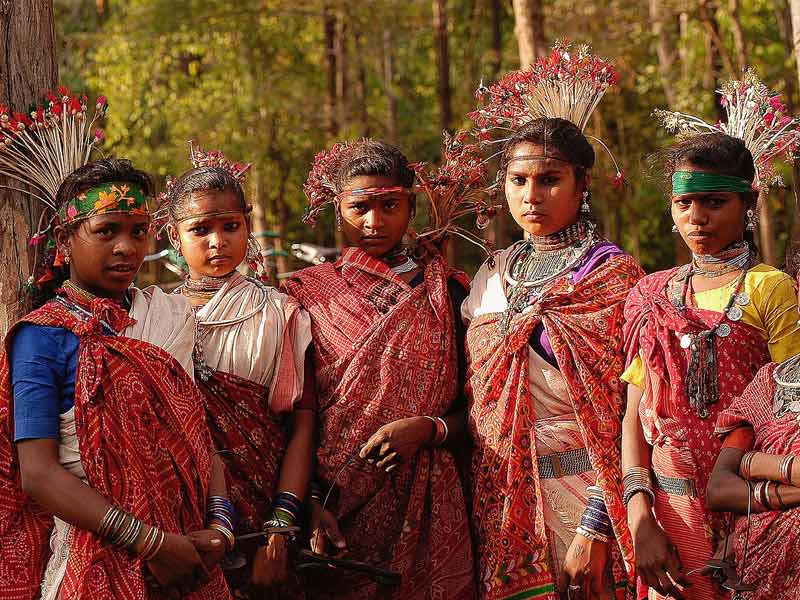 Exploring Patalkot also includes the exploration of the local tribal folk that are inhabited by the valley. To know these tribal more closely and feel the essence of their lives is one of the best things to do in Patalkot. They even hold a special fair in Chaitra Poornima that falls in the months of March and April. The fair is amazing to witness. You can also observe a typical day in the lives of these tribal folk, as it is so fascinating to watch them performing their daily activities and worship.
So, when are you planning to visit this hidden Paradise of Patalkot?