Periyar National Park, located near India's southernmost coast in Kerala, is a place where you can go on your own jungle cruise. Periyar, one of the most popular national parks in southern India, is nestled in deep mountainous forests and stretches over 500 square miles along the banks of a massive artificial lake. Aside from the serene river trip and lush surroundings, it is well recognized for its resident elephants.
The park is embellished with a lovely lake at the center of the sanctuary, an artificial 100-year-old lake at Thekkady. It is most noted for its wild elephants and densely forested Western Ghats woods. Many of Periyar's steep valleys are covered in tropical evergreen forest with incredibly dense tree cover, allowing little sun rays to penetrate. These trees can reach incredible heights of up to 130-140 feet when completely grown. Some portions of the park have marshy grasslands near the shores of the lake and other sources of water. Patches of semi-evergreen woodland are scattered throughout the park, providing crucial cover for many animal species.
What to do in Periyar National Park?
There are various activities available in Periyar National Park, including a jungle safari, which is one of the things to do in Kerala.
Clouds Trek
A 3 to 4 hour guided walk that takes visitors to view locations throughout the park. A 360-degree view of the grasslands is available from the vantage point.
Jungle Patrol 
It's fascinating to patrol the Periyar Tiger Reserve at night with the guards. Visitors are expected to be disciplined because the activity involves roaming in an eco-development zone.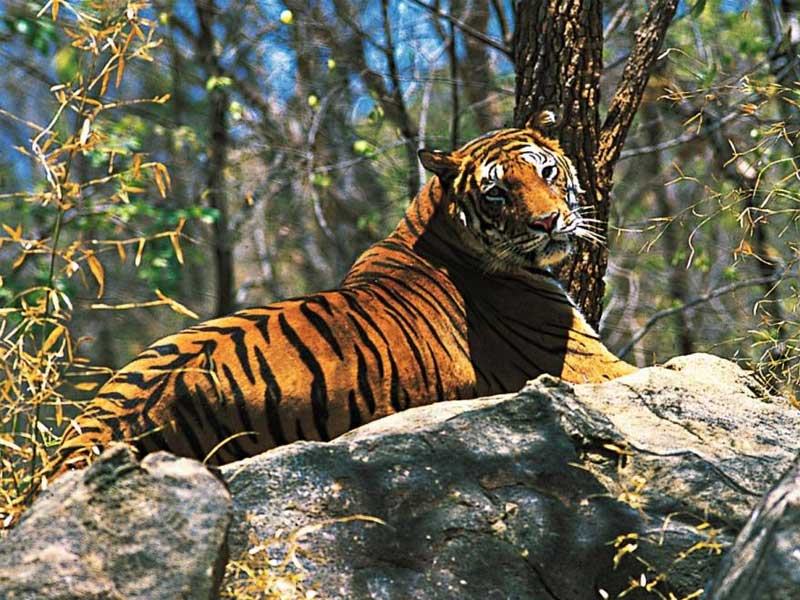 Periyar Tiger Trail  
This is a trekking and camping program that lasts two or three nights. The trail stretches for 20 to 35 kilometers.
Jungle camp 
This is a tented accommodation program in the PullumeduHill region that includes cinema screenings and trekking. The program, which is located on the banks of the Periyar River, allows visitors to learn more about the local Urali tribe. You will also be served meals that they have cooked.
Tips for your Visit
The monsoon season begins in May and lasts through August, with the wettest months being June and July. While the perfume of damp foliage adds to Periyar's allure during the monsoon season, don't expect to encounter many animals because there's no need for them to come out searching for water.

If you visit Periyar during the monsoon season and start trekking, keep in mind that leeches are also present. Wear leech-proof socks, which are available for purchase at the park.

Avoid weekends (especially Sundays) for the most tranquil experience owing to hordes of day-trippers.

Even if you book a riverboat or hike, you must pay an extra park entrance fee when you arrive in Periyar.
How To Reach Periyar National Park
The Periyar Tiger Reserve and National Park is a popular tourist attraction in Kerala.
By Road  
The nearest town is Kumily, and there are numerous state-run and privately-owned bus services that run between Kumily and adjacent towns like Kottayam and Ernakulam.
By Train
The nearest railway station to Periyar Forest is Kottayam, which is 97 kilometers away. This is one of Kerala's major railheads, with connections to cities throughout the state and beyond.
By Flight 
 The nearest airports to Periyar National Park are Cochin International Airport (150 km) and Madurai Airport (159 km). To get to Periyar National Park, one can take a straight cab or join a state-run bus.
Places to visit in Periyar National Park
Mangala Devi temple: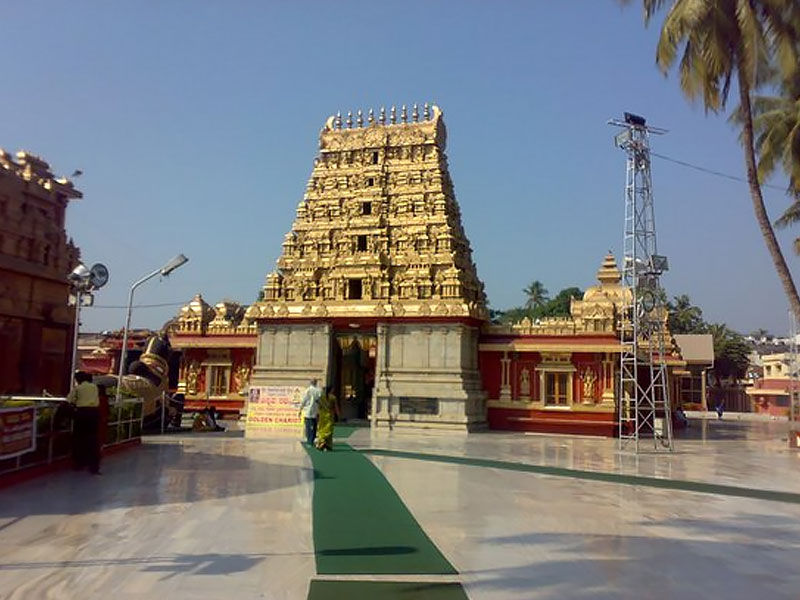 Located within the national park, this is an ancient temple. This temple is only open to the public once a year during a Hindu event.
Pullumedu: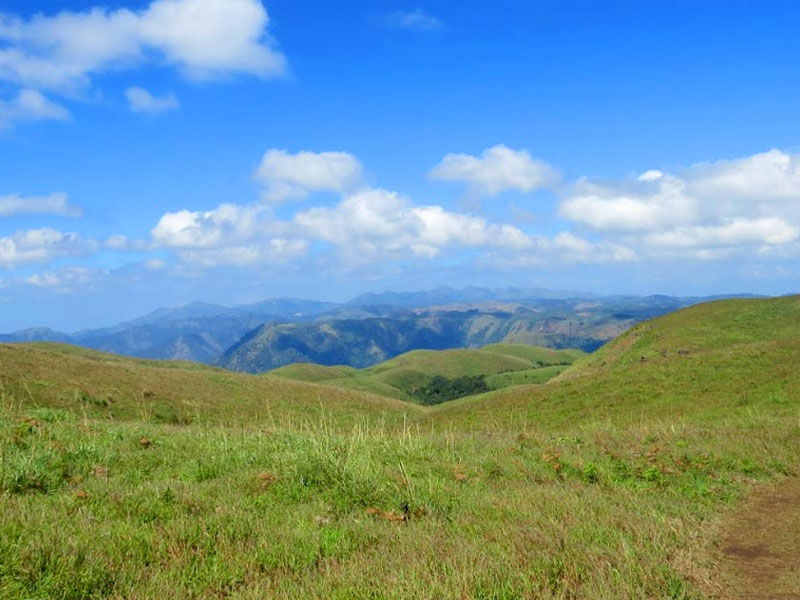 This meadow overlooks Sabari Mala's auspicious Lord Iyyappan temple. This is a major pilgrimage site. Many people visit Pullumedu in January to see a sparkling light in the sky, thought to be the deity in spiritual form.
Periyar Lake: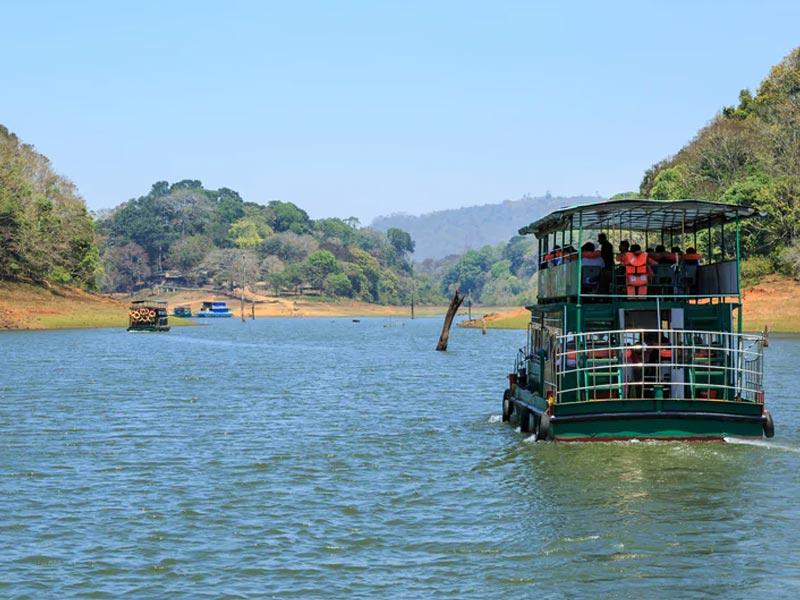 This is a big lake that is well-known for its river rafting. It is one of the park's most well-known attractions. The bamboo rafting begins at 8 a.m. A three-hour tour lasts three hours, and guests must hitchhike in specific regions to see animals. During the rafting trip, an armed guard and multiple guides would accompany you. This lake is well-known for its boat cruises and boat excursions. Birdwatching is very popular in this area.
Hill Region:
The park's northern and eastern borders are surrounded by mountains. These mountains form an excellent trekking route. To go trekking, you must first receive permission. Hiring a guide is required in this location. Some of the well-known routes include Kurisamala to Kumily and Kumily to Pandikuzhi.
Cardamom Hills: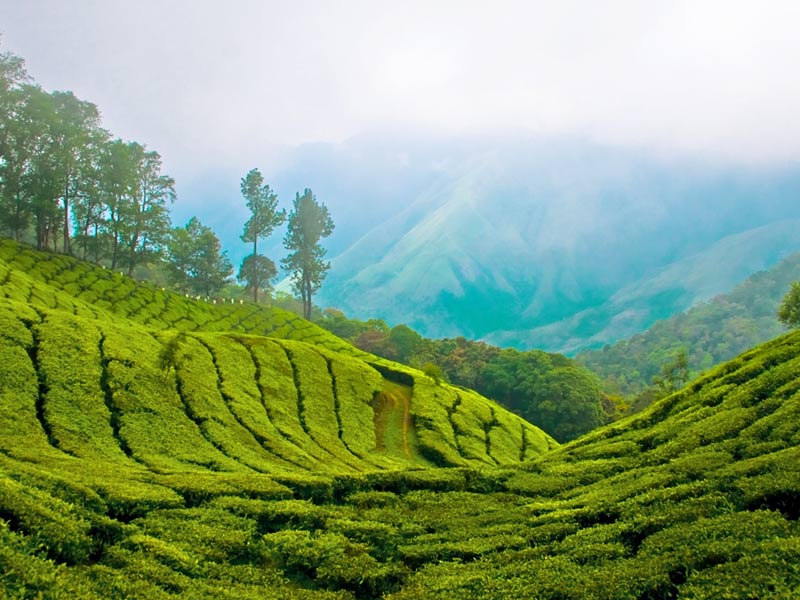 This is one of the park's most exotic locations. It is, as the name suggests, a hill with a cardamom plantation. Tourists generally take a trek to this hill from the park's entrance. Guided jeep tours around the hills are provided.
Periyar National Park Flora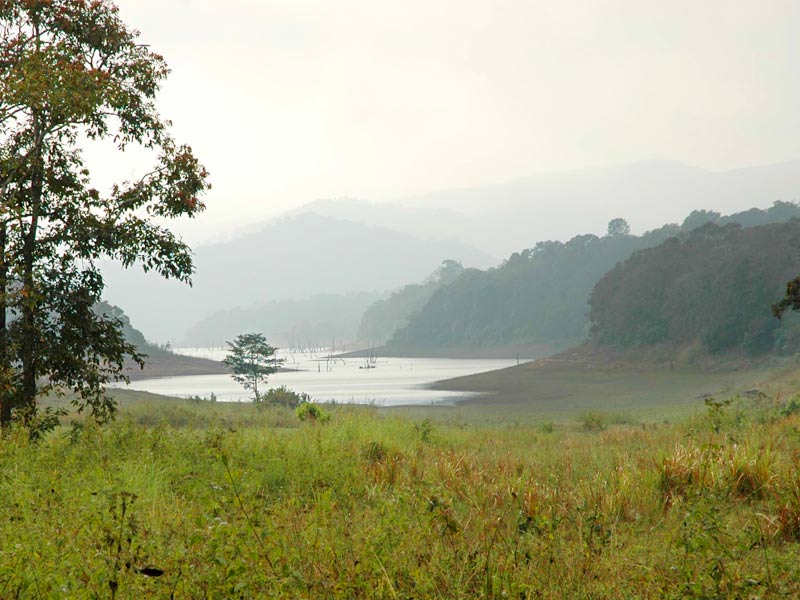 Moist deciduous woodland, tropical evergreen forest, and eucalyptus forests cover the park. The park contains around 171 different grass species. 140 orchid species can be found here. The majority of the grasslands in this park are covered in elephant grass. Teak, mangoes, rosewood, Jamun, jacarandas, terminals, tamarind, royal poinciana, bamboos, Indian conifer, plumerias, sacred fig, sandalwood, medicinal gloriosa lily, and other plants can be found in this area. This area is home to a plethora of medicinal plants. The park also includes agricultural areas with coffee, cardamom, and tea plants.
Periyar National Park Fauna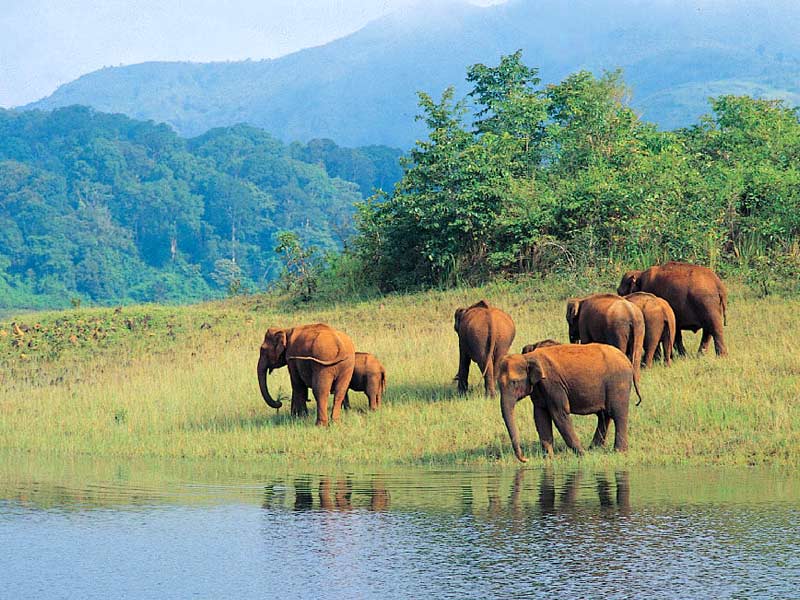 This Park is home to 35 large mammals. This has numerous threatened animals like elephants and tigers, with approximately 24 Bengal tigers found here. White tigers, Indian elephants, flying squirrels, wild pigs, sambar, gaur, fruit bats, Nilgiri marten, Nilgiri langur, sloth bear, jungle cat, and other species can be seen here. This Park is home to over 266 different bird species.
This also contains a large number of migrating birds. Malabar grey hornbill, white-bellied blue flycatcher, sunbird, great hornbill, Sri Lanka frogmouth, black-necked stork, oriental darter, brahmin kite, small spiderhunter, eagle owl, Nilgiri wood pigeon, and other birds can be seen in the park. This park has recently seen new bird species such as steppe gulls, paddy field warblers, grey-necked buntings, etc.
The park is home to 45 different species of reptiles. Turtles, lizards, and snakes are examples of this. The striped coral snake, Malabar pit viper, king cobra, and other reptiles to look out for include the striped coral snake, Malabar pit viper, king cobra, etc. The park's top amphibians to see are the Malabar gliding frog, bicolored frog, Asian toad, and others. Around 40 different species of fish can be found in the park's lakes and rivers. Priyar barb, Periyar trout, channa barb, Travancore loach, and other species are popular.
There are over 160 butterfly species found here. This contains the Southern Birdwing, South India's largest butterfly. Other notable butterflies to look for are the Malabar tree nymph, the lime butterfly, and the Travancore evening brown. A variety of moth species can also be found here.