Pilibhit, which is mostly undeveloped and underutilized, has the potential to become Uttar Pradesh's next major tourism destination. Pilibhit, one of the state's last remaining forested districts, is located in a naturally blessed sub-Himalayan area, sharing its border with Nepal.
The district's industrial expansion is still moderate (small-scale manufacturing units and sugar cane plantation make up most of the district's economy), but Pilibhit is a culturally active region. The indigenous communities are skilled in a variety of mud crafts. Braj culture and Lord Krishna's stories have affected the region's dance and music. Pilibhit was also known as Bansuri Nagari, or "land of flutes," since it produced and exported nearly all of India's flutes.
The Sharda River, also known as Mahakali River, forms the reserve's northeastern boundary, defining the Indo-Nepal border, while the River Sharda and the River Ghaghara form the reserve's southwest boundary. A core zone of 602.79 km2 (232.74 sq mi) plus a buffer zone of 127.45 km2 makes up the reserve (49.21 sq mi). The elevation varies between 168 and 175 metres above sea level.
Climate of Pilibhit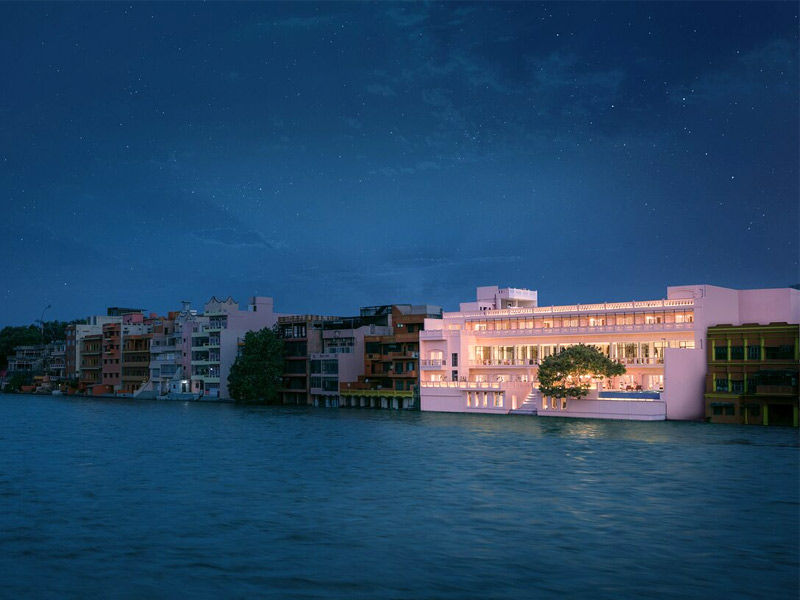 Winter lasts from November to February in Pilibhit. From November through the end of February, it has lovely windy days, clear skies, and chilly nights. For much of December and January, the daytime temperature is around 14 °C (57 °F), while the night time temperature is below 7 °C (45 °F), often dipping to 3 °C (37 °F) or 4 °C (39 °F). February experience high rainfall.
History of Pilibhit 
Locals say that Mayurdhwaj, Moredhwaj, or King Venu, an ancient king who was a great devotee of Lord Krishna and a faithful companion of Arjun, ruled Pilibhit. The Hindu epic Mahabharat mentions King Venu's name and the location of his kingdom. During the Mughal era, the city of Pilibhit was an administrative entity under the Bareilly suba.
In 1734 AD, Mughal subedar Ali Mohammed Khan built four magnificent gates around the administrative structure for security reasons. Barellwi Darwaza on the west, Hussaini Darwaza on the east, Jahanabadi Darwaza on the north, and Dakhini Darwaza on the south were the names of the gates. All the gates have been damaged because of a lack of sufficient upkeep.
Economy of Pilibhit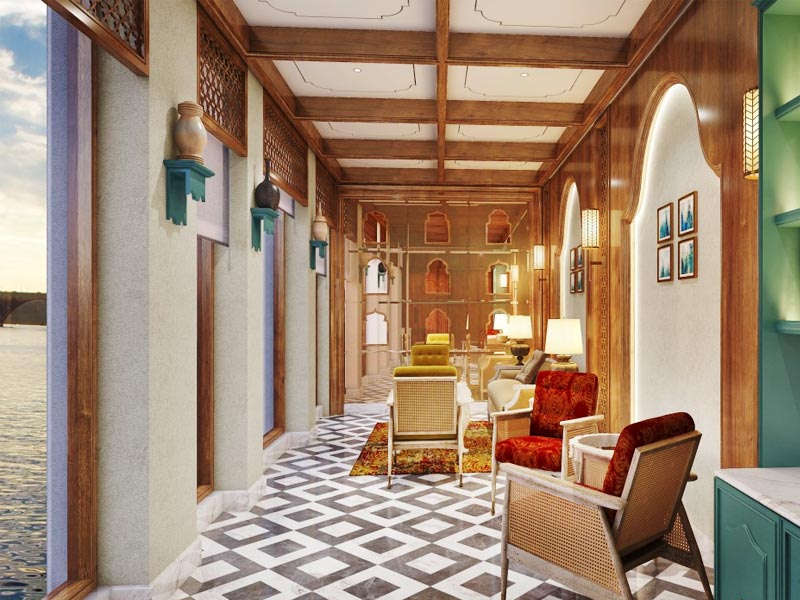 Sugarcane is the principal crop in the district, and there is a sugar mill in the city. According to a 1991 estimate published in the Hindustan Times, Pilibhit created 95 percent of India's flutes. Bamboo was sourced from the Barak Valley in Assam by the craftspeople. Previously, a continuous narrow-gauge railway ran from Silchar, Assam, through Bihar, and into Pilibhit.
60-strong bamboo bundles, each stalk 10 feet long, used to make their way to Pilibhit along this route, but sections of it were dismantled some 15 years ago. The bamboo must now travel on a narrow gauge line from Silchar to Jiribum, then switch to a broad-gauge line to reach its destination.
Places to see in Pilibhit
Pilibhit Tiger Reserve: The Pilibhit Tiger Reserve is located in the Uttar Pradesh districts of Pilibhit and Shahjahanpur, and is part of the Terai Arc Landscape, which is part of the upper Gangetic Plain Biogeographic Province. Some rivers originate in the reserve, which also serves as a catchment area for others, such as Sharda, Chuka, and Mala, as well as Khannot. Saal Forests, tall grasses, and swamps are all part of the ecosystem, which is kept afloat by river flooding.
The reserve is bordered by the Sharda Sagar Dam, which stretches for 22 kilometers (14 miles). It is located in Uttar Pradesh, at the foothills of the Himalayas and the Terai plains, near the India-Nepal border.
Temple of Gauri Shankar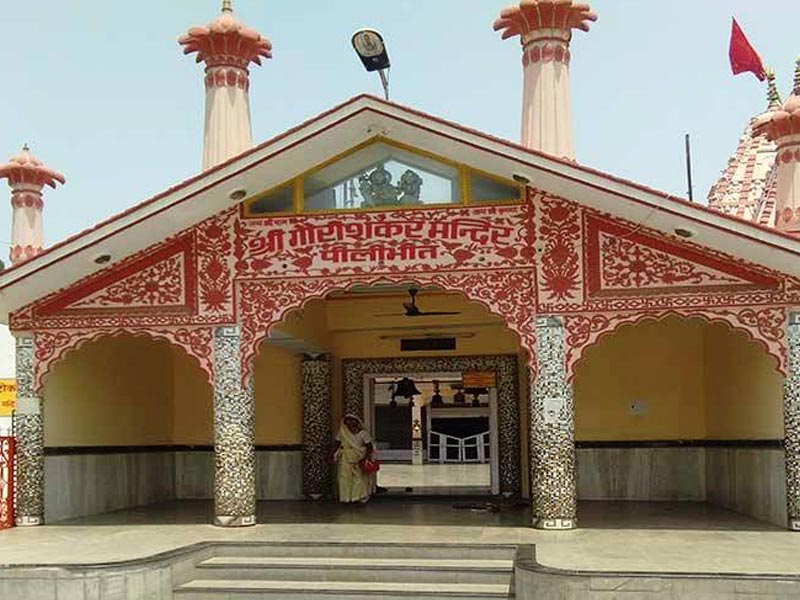 This temple dates back 250 years and is located in Mohalla KHAKRA, on the banks of the rivers DEVHA and KHAKRA. It is stated that PUJARI's forefathers arrived to this location with other saints when there was a jungle. He had a dream that Bhagwan Shankar was present, and he saw the moorti of SHANKAR BHAGWAN the next morning. A temple was gradually constructed.
Every year on the dates of SHIVRATRI, RAKSHA BANDHAN, and every Monday of SHARAVAN MAS, a fair is held here. Dwarika Das Banjara donated a Dharamshala, which is located on the temple's outside side. The Temple has two large entry gates on the Eastern and Southern sides which were built by Hafiz Rehmat Khan.
Jama Masjid
During the Mughal period, many large structures were built. Hafiz Rahmat Khan erected a copy of Delhi's Jama Masjid in Pilibhit in 1769. The location used to be home to a pond. At that time, 3 lakh rupees were spent on the construction of this Masjid. In the Jama Masjid, there is still a sun watch. Hafiz Rahmat Khan, an Afghan Rohilla commander, had jagirs and estates in Pilibhit and Bareilly, where he was buried. He also became the head of the Rohilla Afghans in western Avadh, but was murdered in 1774 in a battle with the Nawab of Avadh, who was aided by British forces.