Poovar Island is a tourist site in the Thiruvananthapuram district of Neyyattinkara. It is located near the southernmost part of Kerala, close to a natural bay called Vizhinjam. When the tides rise higher than their typical level, Poovar's estuary connects with the sea. This island was once a well-known timber, ivory, and spice trading center. It played an important role throughout the Chola dynasty's reign.
Pokkumoosapuram, also known as Poovar, is surrounded by backwaters that eventually merge to form a sea. This island is home to Poovar Beach, a meeting point for the sea, river, lake, and beach. Poovar was previously noted for its international trade and a stopover for a well-trained army accompanying its vessels.
This beach, proudly proclaiming itself as an untouched, undeveloped, and eco-friendly tour destination in Kerala offers a picturesque view of the backwaters of Kerala. Once you arrive, you will be enchanted by the diverse flora and fauna unique to this region. This beach also marks the mouth of the Neyyar River and its confluence with the enormous Arabian Sea.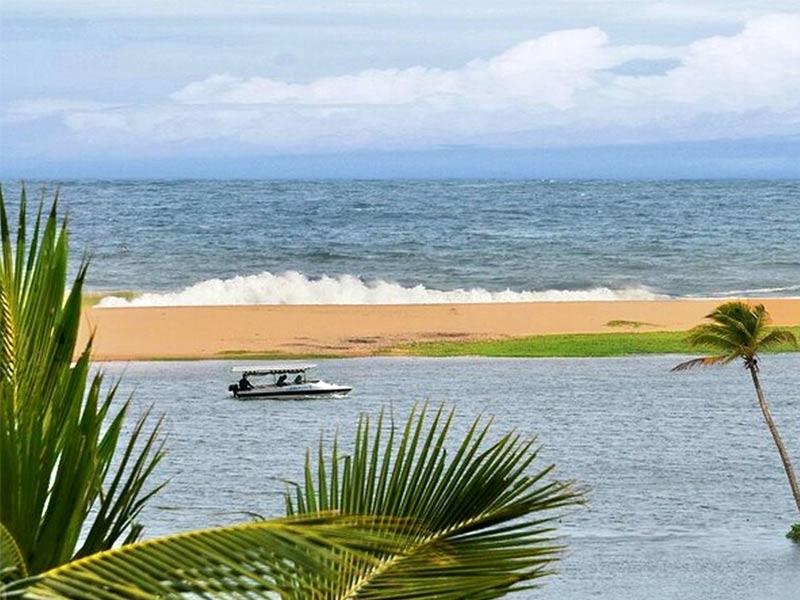 This island offers various convenient lodging alternatives, including resorts, house stays, and lodges to fit your needs and budget. Poovar vacation trips provide amazing options for both fun and adventure. Set out on a cruise to one of the islands, learn about Kerala's martial arts in one of the villages of Poovar, which is widely known for its martial arts tradition, or take a calm canoe ride through the lovely maze of backwaters and lagoons to appreciate the beauty of rustic life up close! You have a lot of options when you're in Poovar.
During King Solomon's reign, Poovar was a commercial center where ships carrying lumber, sandalwood, and ivory were docked. Poovar still has several antique monuments and religious sites. The Central Mosque, which is claimed to have been erected by Malik ibn Dinar some 1400 years ago, is a famous tourist site in Poovar.
Poovar's undiscovered beauty and enticing appeal make it a popular honeymoon destination as well. Despite its modest size, Poovar has more than its fair share of attractions.
The greatest time to visit Poovar Island: 
The ideal times to tour Poovar Island are in the winter or fall when the weather is mild enough to enjoy water sports. Between October and February, you can plan your Poovar itinerary. The temperature on the island this season ranges from 19 to 34 degrees.
The crisp winter weather makes this island appealing to travelers looking for a quiet vacation or weekend getaway. Visiting Poovar during the summers or monsoons is not advised because the area endures blistering temperatures and underwater currents.
Still, nature enthusiasts should arrange their trip around the monsoon season to experience the true hidden beauty of this place. This island is completely covered in thick foliage during the monsoon season, making for a wonderful and gorgeous sight. Summers in Poovar are generally warm to extremely hot, with a significant humidity level, due to their location in the tropical climatic zone. People, however, find it difficult to simply walk around the golden sand.
How do you go to Poovar Island?
Poovar is now easier to reach because it is well-served by three principal modes of transportation. Thiruvananthapuram, Kerala's capital, is about 30 kilometers away from this island. People prefer to continue their journey to Poovar because this state capital is well-connected to other important cities.
Thiruvananthapuram airport is the closest and is well-connected to all of the country's major cities. You may even organize a rail excursion to Poovar. All you have to do is get out at Thiruvananthapuram Railway Station, which is 27 kilometers from your final location.
This railway station allows you to ride trains to and from all four major cities and other key locations. Trivandrum provides road access to Poovar via buses operated by the state government or private businesses. Poovar is also well-served by road, with connections and joins to Kulathupuzha, Tirunelveli, Kochi, Kollam, Madurai, Thrissur, Kottayam, and Thoothukudi.
5 Things to do in Poovar Island with Family 
1. Visit Neyyar Wildlife Sanctuary in Poovar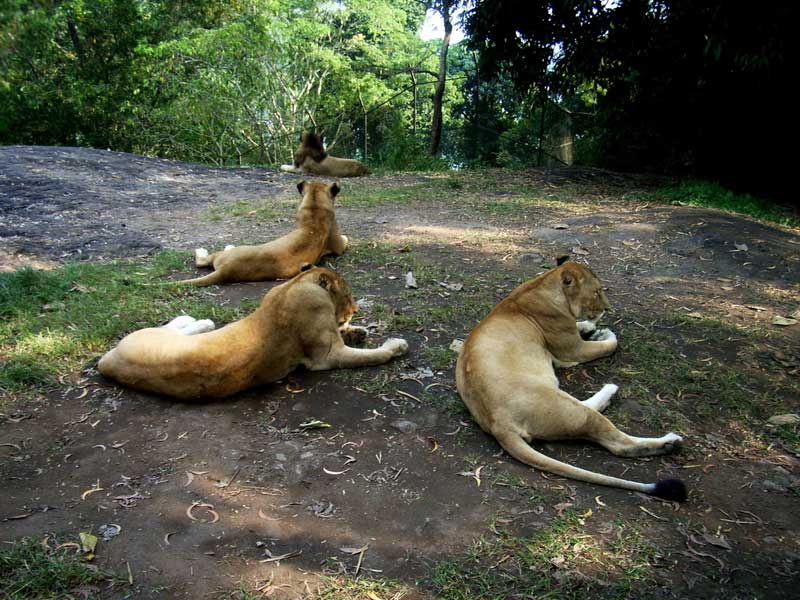 Spend Some Time in Poovar at the Neyyar Wildlife SanctuaryThe Neyyar Wildlife Sanctuary is one of the best places to visit in Poovar. It is well-known for its elephant and deer rehabilitation programs, which the kids would undoubtedly enjoy visiting. The sanctuary is home to around 176 bird species and 39 animal species. Along with these Poovar activities, take a look at the tourist attractions in Poovar Island, Kerala, to make the most of your family holiday.
2. Picnic near the Neyyar Dam in Poovar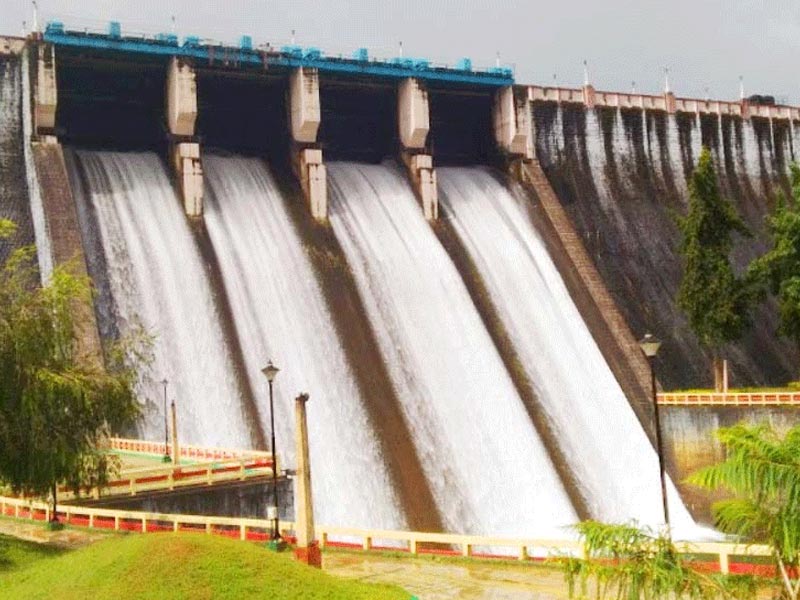 The Neyyar Dam is an exceptionally stunning site for sightseeing in Poovar. It is a gravity dam erected on the same-named river. With the surrounding mountains, lakes, and waterfalls, this is a truly magnificent location.
3. Enjoy a Day Boating in Poovar 
Experience a Day Boating in Poovar A boat ride is usually a hit with kids of all ages, no matter where they go. During this ride, you can see beautiful beaches, mangroves, estuaries, and more.

4. Popular Museums and Art Galleries 
The Krishna Menon Museum is one of the most fascinating things to do in Kerala. The museum displays the personal items of the late V.K.Krishna Menon, a prominent statesman. The museum is a source of great pride for Kerala's people. On the same campus, there is also an art gallery. Remember to bring your family to this gallery, which features some exquisite paintings by world-renowned artist Raja Ravi Varma. You can also pay a visit to the Pazhassiraja Museum, which is another popular art gallery. This art gallery honors the renowned independence fighter Pazhassiraja.
5. Visit the Poovar Village 
During your family travels, teach your children about the local Keralite culture by visiting the Poovar village, a renowned tourist destination in Poovar. This excursion should keep them occupied while they observe men working in paddy fields or building powerful boats. The older and more brave children could even attempt to climb a coconut tree while under the supervision of local experts.
6.
Elephant Race
Have you ever thought about what it would be like to participate in the famed ritual of an elephant race? The Great Elephant Race, organized by the Kerala Tourism Department, is a colorful extravaganza. In January, this four-day celebration comprises a magnificent parading of roughly 101 elephants from Thrissur to Kovalam Beach amid much enthusiasm, magnificence, and joy.
7.
Crocodile-Watching Expeditions 
One of the thrilling activities available on Poovar Island is a crocodile-watching expedition. You can keep a careful eye on the crocodiles here. A key draw in Poovar, this event captivates visitors who can't get enough of such adventures.
5 Places Near Poovar Island Resort 
1. Neyyar Wildlife Sanctuary 
The Neyyar Sanctuary, home to 39 species of animals and around 176 birds, is a fascinating site for all wildlife enthusiasts. Some of the sanctuary's biggest attractions include its child-friendly elephant and deer rehabilitation centers. Bird watching is popular here, with visitors boating through the Poovar Island backwaters searching for various bright and colorful birds such as the kingfisher, night heron, black barter, brahmin kite, and Indian cormorant eagle.
2. Neyyar Dam 
Poovar Island is encircled by canals and the plant and fauna-rich Neyyar River. The Neyyar Dam is a fantastic spot for sightseeing, with breathtaking views of the surrounding landscape. Boat rides are available in this gravity dam erected on the Neyyar River. The scenic mountains, lakes, and waterfalls make this a great place for a family picnic.
3. Poovar Beach
The Poovar Beach, which separates the Neyyar River from the Arabian Sea, is a wonderfully stunning sight. This beach is only accessible by sea and has swaying coconut palms and large banana groves for guests to explore. Despite the scarcity of beach activities, visitors are drawn to this beach by its breathtaking natural beauty. The quiet beaches will appear ideal for anyone seeking peace and isolation. The Poovar Beach divides the Neyyar River from the sea and is ideal for peace and quiet.
4. Madre de Deus Church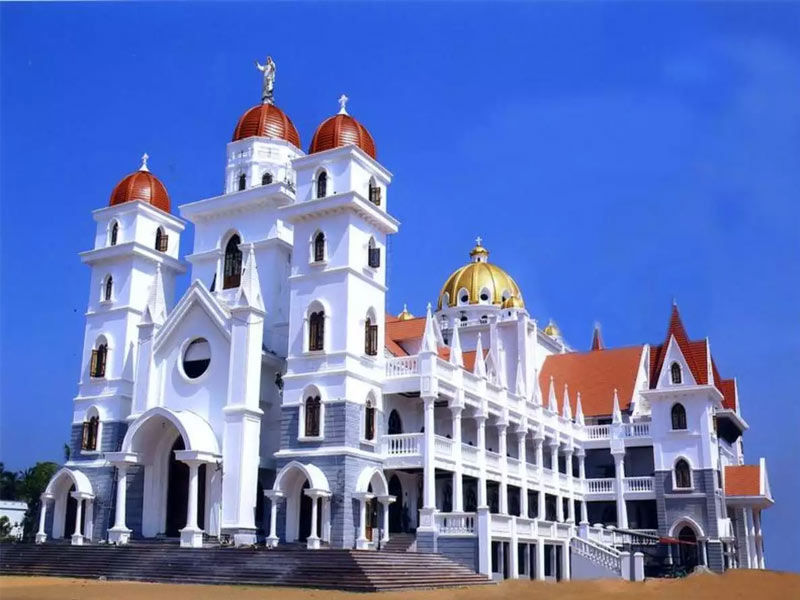 Visit the 500-year-old Vettukadu Church or the Madre de Deus Church in Trivandrum, the apex of the Christian religion in Kerala since St. Francis Xavier's visit in the 16th century. To this day, the coastal suburb lights up in November to commemorate the yearly feast of Christ the King. The festival's attractions include a special prayer by worshippers and a ceremonial procession of the Christ idol.
5. Vizhinjam Cave Temple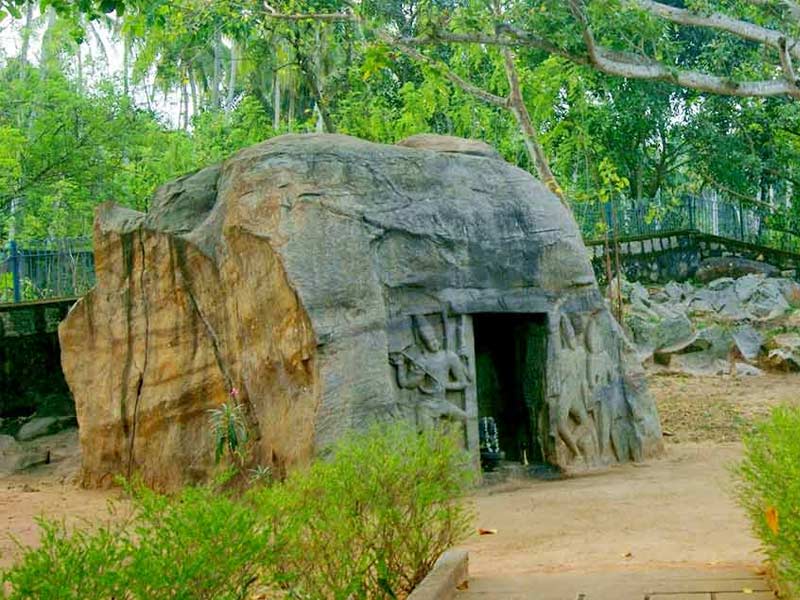 Visiting the religious Vizhinjam Cave Temple while on vacation on Poovar Island would be an amazing experience. Just 40 kilometers from Poovar village, this Hindu sacred place of worship preserves sculptures and artistic talents from the 8th century as a live testament of the dedication and rich history.