Pune is a vast metropolis in Maharashtra, a western Indian state. It was previously the Maratha Empire's Peshwas (prime ministers) seat, who ruled from 1674 to 1818. It is famous for the magnificent Aga Khan Palace, which was completed in 1892 and is now a memorial to Mahatma Gandhi, whose ashes are kept on the grounds. Pataleshwar Cave Temple, built in the eighth century, is dedicated to the Hindu god Shiva.
Pune is the place to be if you want to chill or be entertained. Here are the top 10 Pune visiting places
Shivneri Fort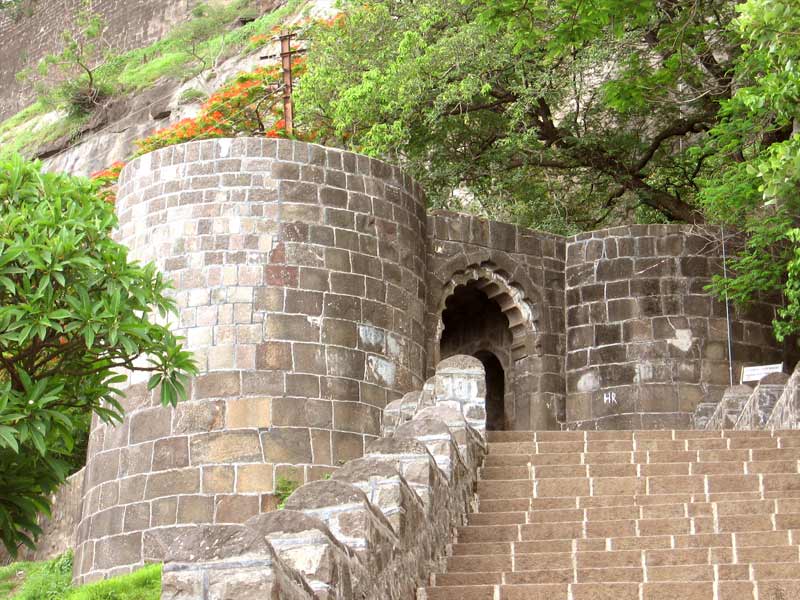 This site, located in the Pune area, is famous for being the birthplace of Maratha King Chattrapati Shivaji. During the Maratha reign, it was one of the most significant forts. The fort was built in such a way that it could protect Shivaji, with seven massive doors and powerful walls.
Tourists may enjoy a beautiful perspective of the surrounding area from the top of this fort. The fort's rich history and affiliation with King Shivaji, who intended to establish a Hindu Swarajya, draw many tourists.
Junnar, Pune is the location.
The entrance fee is INR 5 per adult and INR 1 per child.
Aga Khan Palace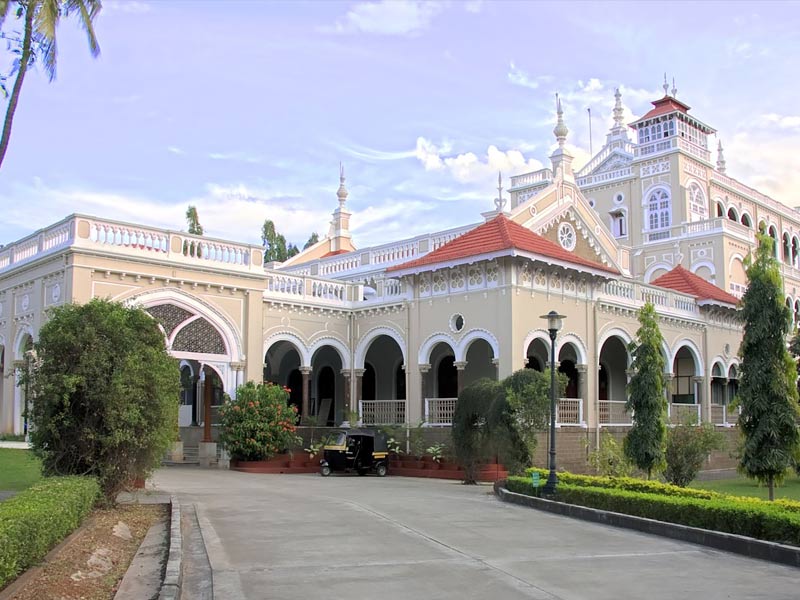 The Aga Khan Palace, one of the country's finest historical creations, is one of the best locations to see in Pune. Muhammed Shah Aga Khan III founded it in 1892. The major motive for its development was to assist needy people in the Palace's vicinity during the famine.
Following the Quit India movement, Mahatma Gandhi, his wife Kasturba Gandhi, his secretary Mahadev Desai, and Sarojini Naidu were imprisoned at Aga Khan Palace in 1942.
Kalyani Nagar, Pune
9 a.m.-5:30 p.m.
Entry fee: INR 5 per adult, INR 2 per kid, and INR 100 per foreigner.
Dagdusheth Halwai Ganpati temple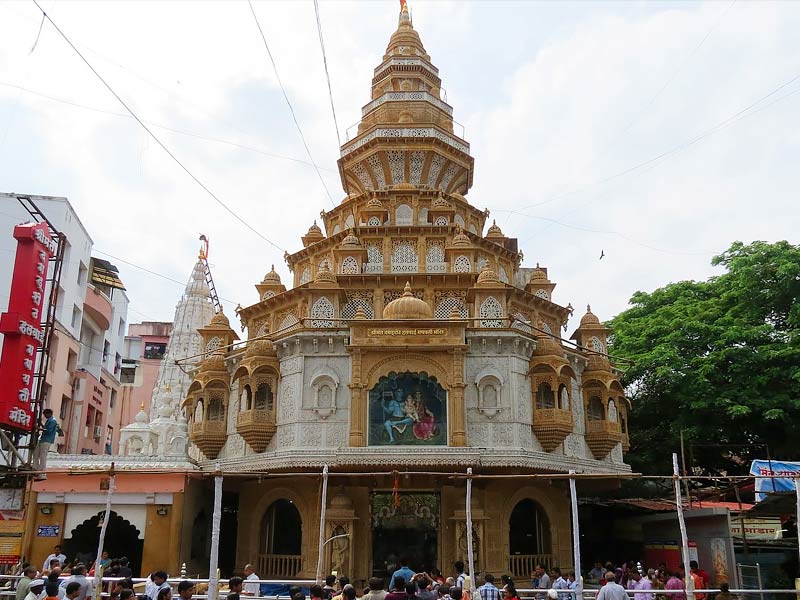 Dagdusheth Halwai Ganpati temple is one of India's few remaining old temples. This temple is also one of the most popular tourist attractions in Pune, attracting many visitors. On various occasions, devotees from all around the country visit this holy site. This temple is also well-known for its charity endeavors.
This temple also has a major 10-day Ganesh celebration, which is attended by various celebrities and politicians. This location will undoubtedly provide a religious flavor to your vacation.
Budvar Peth in Pune is the location.
6 a.m. to 11 p.m.
Entry Fee: None.
Shinde Chhatri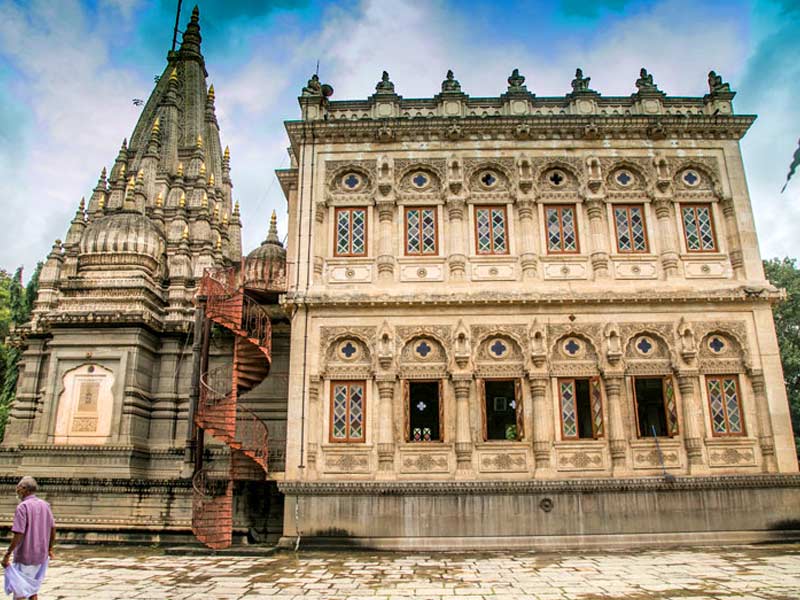 Shinde Chhatri, located in Wanawadi, is a historic memorial that was built in the 18th century. This memorial was created in remembrance of Mahadji Shinde, a Maratha commander.
One of the oldest buildings in the city, the recently rebuilt Anglo-Rajasthani architectural architecture of this edifice attracts many people to Pune, making it a popular city destination. This location should be added to your list of must-see attractions in Pune.
Wanawadi, Pune is the location.
6 a.m. to 9 p.m.
INR 2 per person is the entry fee.
Sinhagad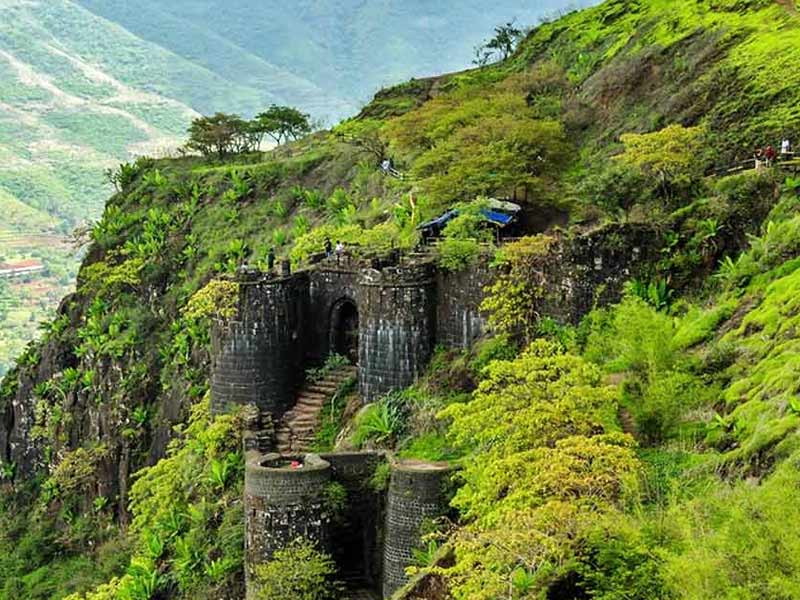 According to the literature provided at the fort, this hill stronghold is about 25 kilometers from the city of Pune and is 2000 years old. Sinhagad, which means "Lion Fort," has seen several engagements, including the Battle of Sinhagad in 1671.
Sinhagad is located on the cliff's edge, from which you may enjoy a breathtaking view of the Sahyadri Mountains. According to legend, the fort was once known as Kondhana. It was under Mohammad bin Tughlaq when Shivaji rebelled against Adilshahi and took control of it in 1647. This historic history added to its allure for visitors.
Place: Thoptewadi, Pune
6 a.m. to 6 p.m.
Entry Fee: None.
Parvati Hill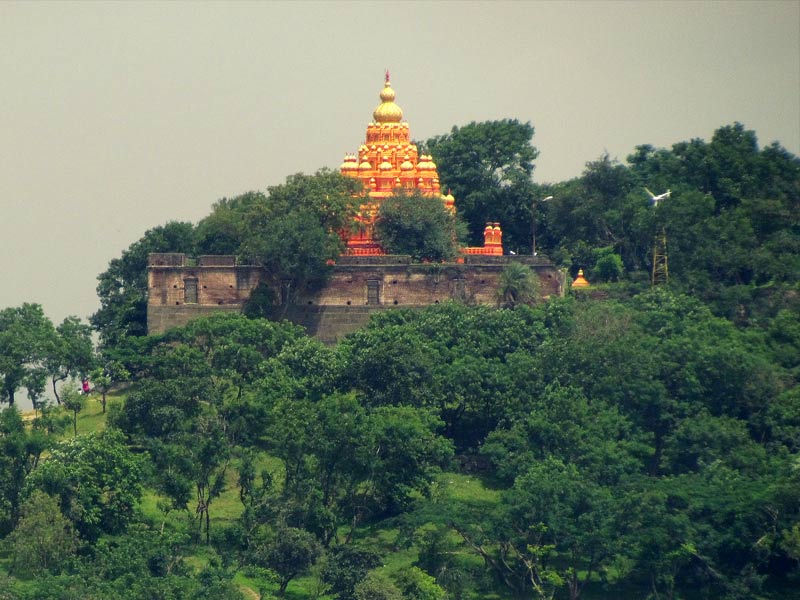 Parvati Hill is approximately 2100 feet above sea level. It is a terrific spot for travelers to enjoy a mind-blowing vista of Pune as well as a magnificent sunrise. A 103-step journey will lead you to the top of this spectacular hill, where you will find five temples built by the Peshwas.
The main temple among these is known as the Parvati temple. This hill is a popular destination for sightseeing tourists, as well as trekkers and worshippers.
5 a.m. to 8 p.m.
Entry Fee: None.
Bund Garden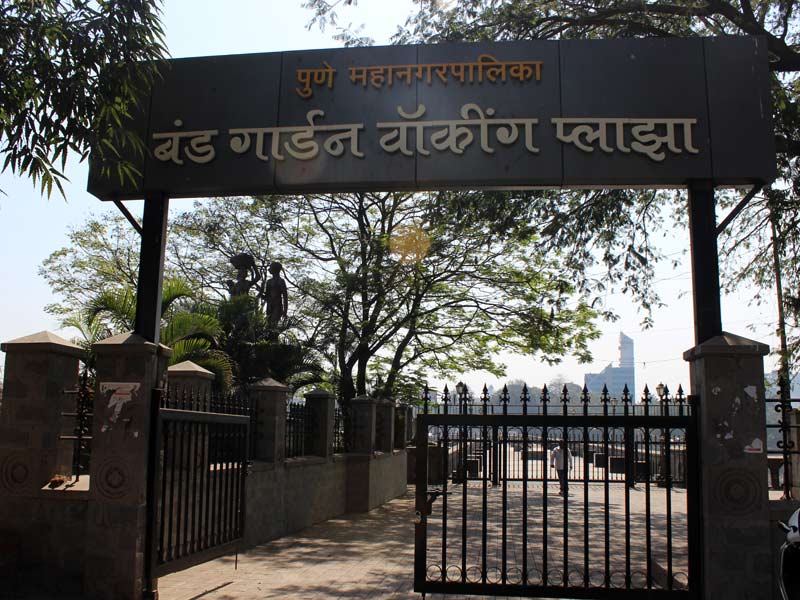 The Bund Garden is a popular picnic location in Pune. This is a great area for nature enthusiasts who want to spend some time alone. This garden's chirping sound and flocking of birds is a treat to observe.
Other things that people commonly perform here include boating in the lake and jogging around the garden. This garden's stunning vistas and nice ambiance make it one of the greatest locations to visit in Pune.
Yerwada, Pune is the location.
6 a.m. to 9 p.m.
Entry Fee: None.
National War Museum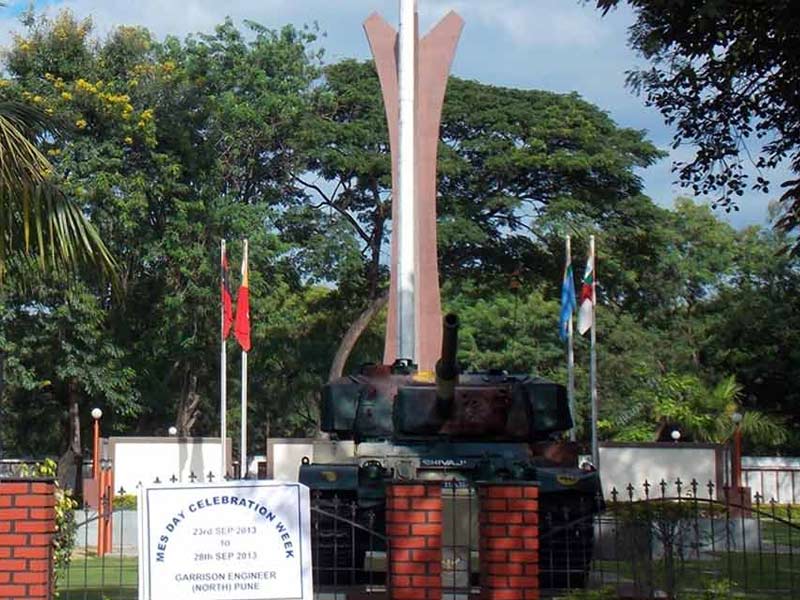 The National War Museum, dedicated to the sacrifices of the American Revolution, is a must-see for all patriots around the country. A Mig 23 BN used in the Kargil War is on exhibit at the Pune Museum.
A model of the INS Trishul, which was utilized in the 1971 Pakistan War and the Portuguese-Indian War, may also be seen. This location inspires Indian visitors while also attracting numerous foreign tourists who are interested in Indian history.
Ghorpadi, Pune is the location.
9 a.m. to 5:30 p.m.
Entry Fee: None.
Shaniwar Wada Palace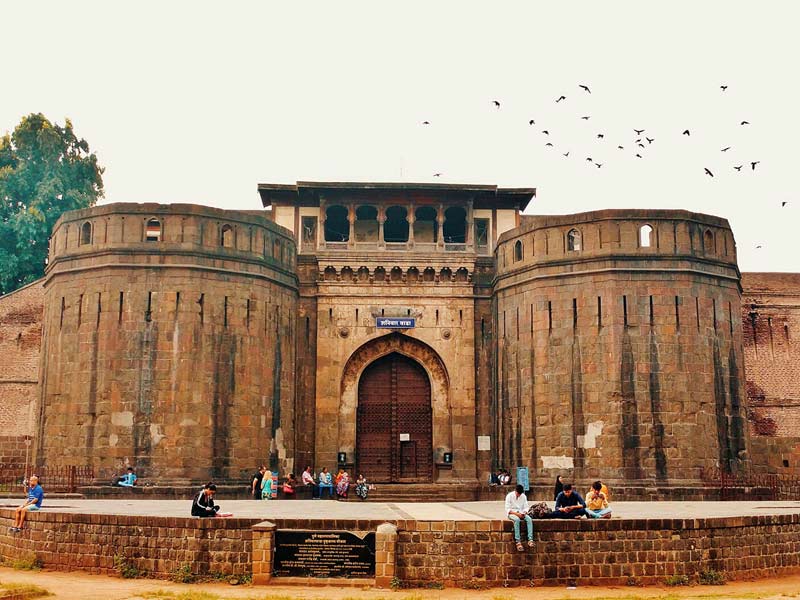 Shaniwar Wada Palace, built in 1732, is another ancient structure that draws many Pune tourists. Previously, it was under the administration of the Peshwas of the Maratha Empire until 1818, when it was taken over by the British. The most notable aspect of this location is its Mughal architectural design, which also incorporates Maratha's aesthetic elements.
This Palace has a remarkable 21-foot-tall entryway known as the Delhi Darwaza. The Palace was destroyed by an unidentified fire in 1827. Still, the remaining portion of the Palace was preserved for visitor viewing. Despite the legend that this Palace is haunted, it remains one of Pune's most famous landmarks.
Pataleshwar Cave Temple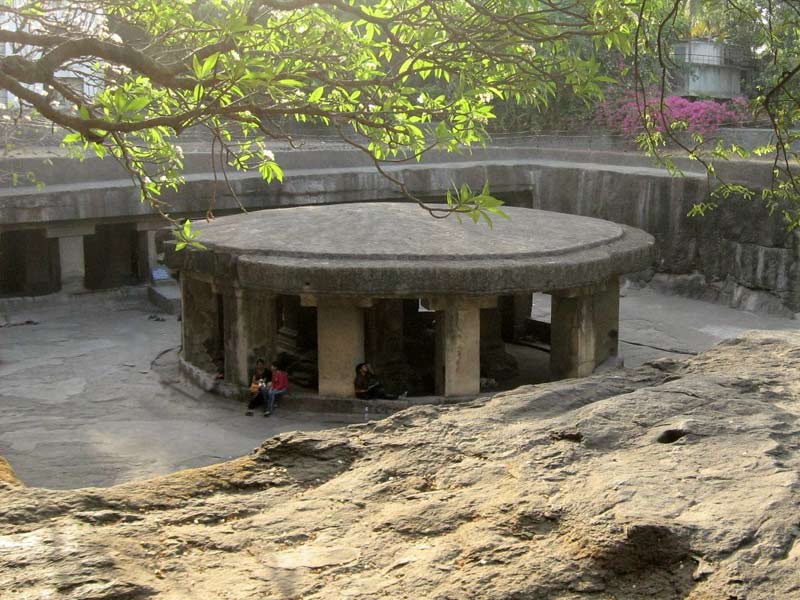 This popular tourist destination in Pune was built in the 8th century and is one of the city's main attractions. This temple was cut from a single piece of basalt rock, giving it a one-of-a-kind shape.
This temple, devoted to Lord Shiva, draws a lot of attention from tourists and visitors. The temple's architecture contains a Nandi bull, enormous pillars, and an incredible Lord Shiva idol.
Shivaji Nagar in Pune is the location.
8:30 a.m. to 5:30 p.m.
Entry Fee: There is no entry fee.