Shiv Dhara is a well-known pilgrimage site in eastern Nepal, located at the base of Mt. Makalu at an elevation of 5000 meters in the Makalu Rural municipality. The location is within Makalu Barun National Park, on the way to Mt. Makalu Base Camp. This waterfall is thought to be Lord Shiva's most sacred tap. A large stone cliff has a hole in its face through which a 500-foot-high waterfall cascades. Also, there is a belief the one who takes a bath in this sacred waterfall, that person gets rid of every disease.
On a full moon, pilgrims travel to the site to bathe in the holy waters. Throughout the year, Shiv Dhara is blanketed in snow. It was Lord Shiva and Parbati's playground, where they played and bathed in the Spring, according to legend. Today, it is a pilgrimage site where pilgrims can reach heaven and return with a sacred heart. But to reach Shiv Dhara is not that easy. It is a difficult trek and hence you need a proper guide. So, here to solve this problem of yours we have come up with an ultimate guide of Shiv Dhara Trek, so let's have a look at this guide!
GUIDE TO SHIV DHARA TREK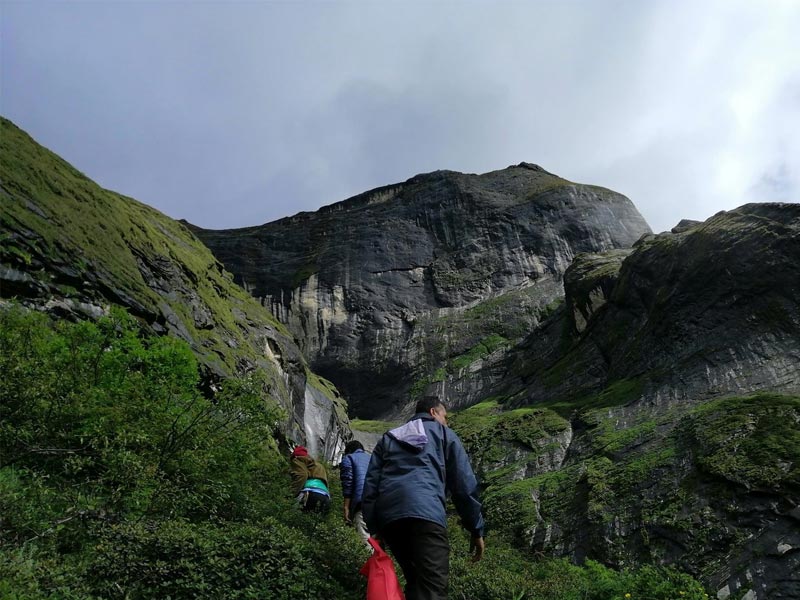 The best months to go for this trek are during July, August, September, and October. According to the given travel guide, it will take around 15 days to complete the trek. Let's begin with the whole guide!
Khandbari (1036m)-
Take a flight from Buddha Air or Yeti Air, just 30 minutes from Kathmandu to reach Tumlingtar. After reaching there, catch a jeep from the airport and just travel after 15 minutes. You will be in Khandbari. In Khandbari, book a hotel room and take proper rest there. Also, you can explore the area of Khandbari Bazaar and go for some shopping here and spend one night peacefully here, only to begin with your actual journey the next day.
From Khandbari to Num (1500 meters)-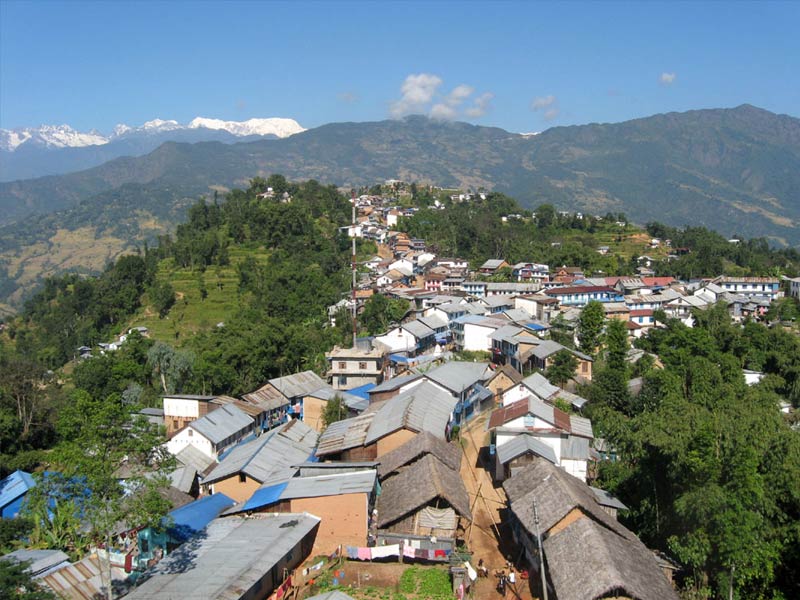 Now your target for day 2 will be Num. After breakfast, around 8 a.m., board a pre-booked jeep and travel (38 km) to Num (1500m). Traveling by jeep from Khandbari to Chichila, you will pass through Manebhangyang, Arun Than Bhotebas, and Chhyankuti. Chichila has several tea houses where you can get some snacks. Then, to the north, take in the natural beauty of the Himalayan range, which includes Mt. Makalu (8463m). Your journey will begin after you have taken a short break. At around 2 p.m., the road passes through Hururu, Mude, and Num.
From Num to Seduwa (1540 meters)- 
After a hearty breakfast at the teahouse in Num around 8 a.m., make your way down to the Arun River and cross the river's suspension bridge. Then proceed uphill, past Lumluma, and up to Seduwa (4-6 hours trekking). For an overnight stay, choose one of the best tea houses in Seduwa village. Take in the sights of Seduwa Village. If you want, you can go to the Secondary School or can pay a visit to the Makalu Barun National Park.
From Seduwa to Tasigaun (2070 meters)- 
After a hearty breakfast at the tea house around 8 a.m., you can begin your day's trekking. Trek up to Tasi Gaun through meadows and farms (4 to 6 hours trekking). Take your time and enjoy the scenery as you trek. You will be greeted by a rural scene on both sides of the trekking trail. Get to Tasigaun in the evening, find a good tea house, and stay there.
From Tasigaun to Khongma (3550 meters)-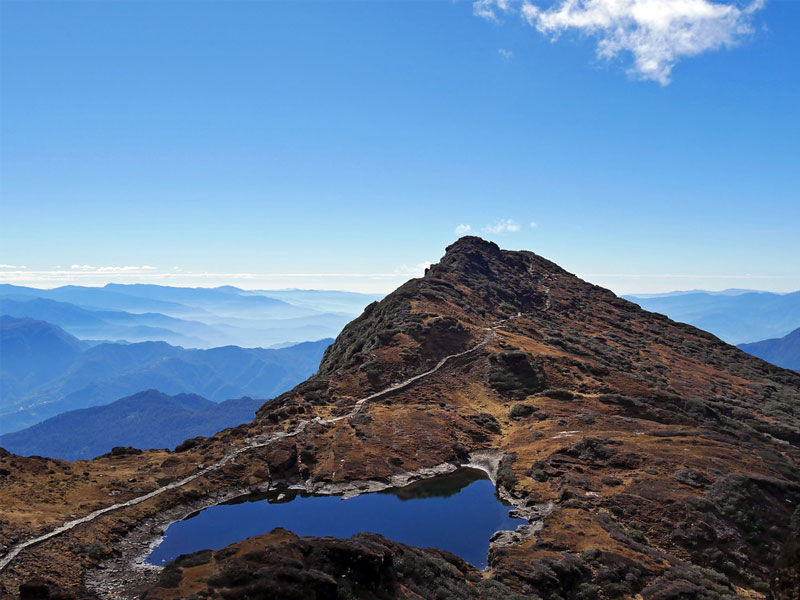 Breakfast will be served at the tea house around 8 a.m., and then your trek will begin. For 4 to 6 hours, slowly walk. Take care of your energy in order to gain a significant amount of elevation. In the evening, get Khongma. Find one of the best teahouses in the area and spend the night there.
From Khongma to Dobato (3550 meters)-
Trek up to Dobato for 4 to 5 hours after breakfast at your tea house at 8 a.m. Today you must cross Ghenguru La (4045m), Shipton La (4216m), and Keke La. (4150m). You'll also appreciate Chamalang's natural beauty.
From Dobato to Yangre Kharka (3600 meters)- 
Trek up to Yangre Kharka for 4 to 5 hours after breakfast at the teahouse. Find one of the best teahouses in the area for food and lodging. And here take a rest of one day and two nights and enjoy the beauty all around and rejuvenate yourself for the further trek.
Trek from Yangle Kharka to Nghe Kharka (3750m) to Shiva Dhara (4310m) to Yangla Kharka (3557m)-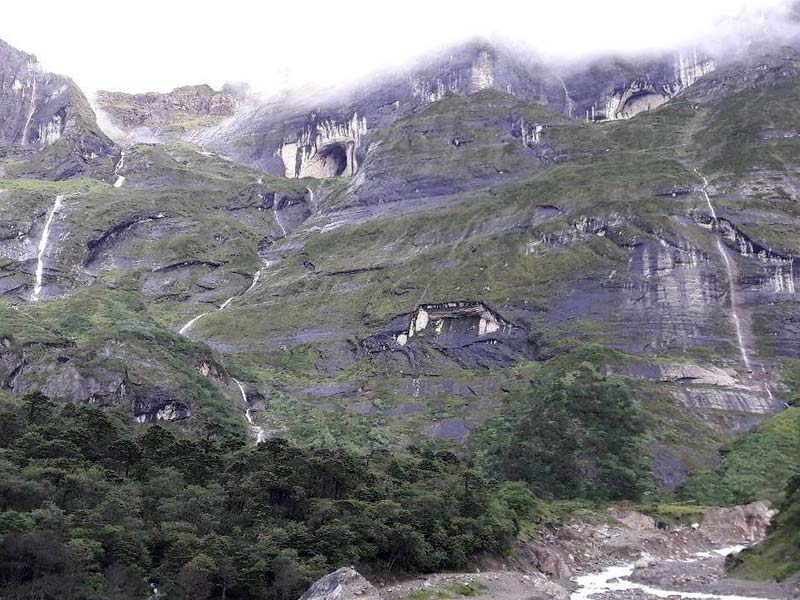 Begin the journey early in the morning, and carry plenty of food and water. With the assistance of your guide, gradually ascend from Nghe Kharka (3710m) to Shiva Dhara (4310m). Take a bath in the sacred spring that cascades from a high cliff. Visit places like Parbati Gupha and Ama Bhujung. Trek back to Yangle Kharka (3557m) after sightseeing ( 6-8 hours trekking) At Yangle Kharka, spend the night at the same tea house.
From Yangle Kharka back to Dobato- 
Trek for 4 to 6 hours down to Dobato after breakfast at the teahouse in Yangle. Find one of the teahouse's best rooms and spend the night there while eating and drinking. Explore the area further. Staying at a teahouse for the night.
Similarly, trek down to Kongma then to Tasigaun and then to Seduwa, and from Desuwa to Num. And then finally, from Num to Khandabari. This is how your whole journey to Shiv Dhar will be completed easily and comfortably. Along with it, you can enjoy the beauty of nature while trekking to your destination, Shiv Dhar.