Every traveler's fantasy summer vacation spot in Switzerland. the nation whose unique Swiss clocks set the global time standard. Known for anything white, including milk chocolates and snow-covered Alps. Despite being located in the center of two world wars, a nation that did not suffer during either conflict is now flooded with Instagram-worthy landscape photos.
Many believe that Swiss means Snow and Snow mean Snow because of the country's top-notch ski resorts and blanket of snow everywhere.
So, let's move on without further ado. Swiss, though, is undoubtedly more than that. It's a great summer resort as well, so it's not just a winter destination. 
6 Best Summer Vacation Spot in Switzerland
It is difficult to choose just a few destinations in a country rich in wonders. It is relatively easy to commute around Switzerland thanks to the superb train connectivity in Switzerland. Grab your train ticket and prepare to travel to the best summer destinations in Switzerland. This list is not sorted by rating or preference, but rather by location from north to south!
Zurich
Begin your journey in Zurich, Switzerland's largest city. Zurich is a must-see for art and culture enthusiasts. Why? Because it boasts nearly a half-century worth of museums and galleries. Fortunately, Zurich is well-organized, making it simple for even tourists to use public transportation.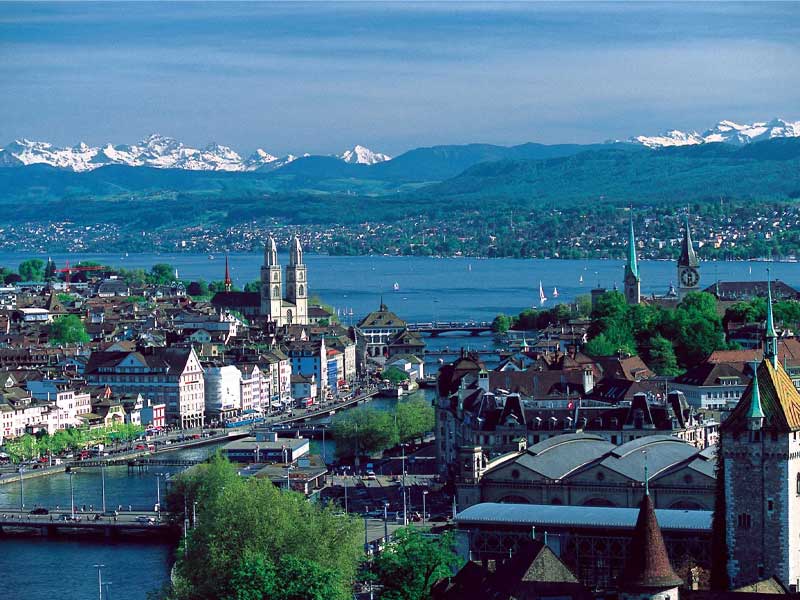 Do you have limited time to shop for Swiss souvenirs? Look no further; pay a visit to Bahnhofstrasse one day and you will not be disappointed. Enjoy luxury shopping as well as a delicious lunch or dinner at one of those wonderful restaurants. Zurich has an incredible number of nightclubs for all partygoers. International DJs will be blasting tunes for your legs, and some will even perform comedy shows to soothe you after a day of sightseeing in Zurich. 
Lucerne
If Zurich is Switzerland's largest city, Lucerne is a small town known for its medieval architecture below the Dragon Mountain. This German-speaking region of Switzerland is about an hour's train journey from Zurich. So don't be surprised if you hear a lot of German around here. The 14th-century Chapel Bridge and Water Tower is the most photographed monument in Switzerland, and it is located in Lucerne.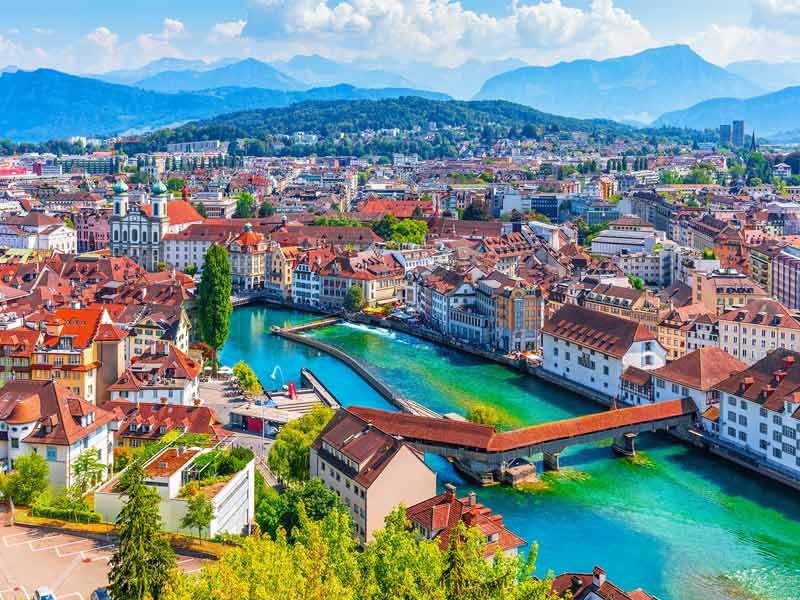 Grab a hot chocolate and board the train for a one-day excursion to Mount Pilatus. The train ride itself is fantastic. The railway is 126 years old, but the route is the steepest in the world. 
Bern
Come on, let's head to the "City of Bear" from Dragon Mountain. Do not be alarmed; bears are simply Bern's city symbol, and you will see them kept in pits that are visible from all throughout the city.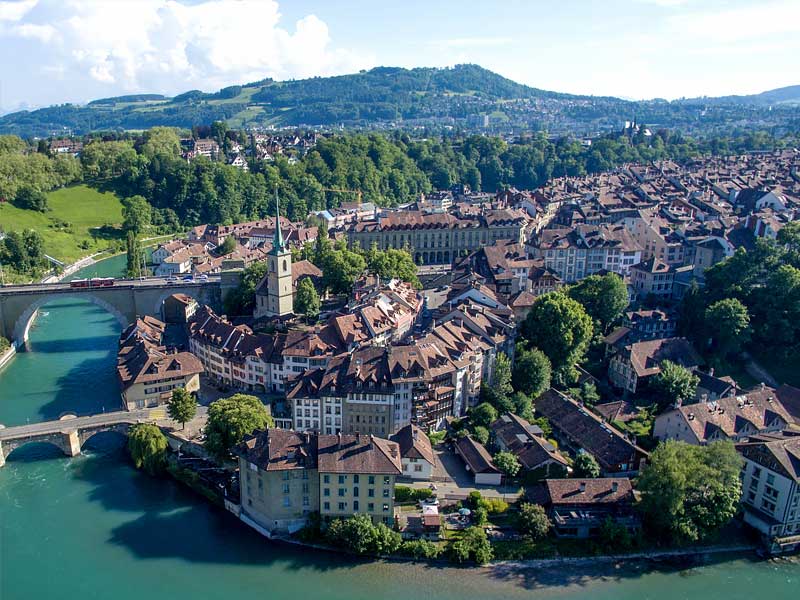 Because Switzerland was spared from the horrors of both world wars, Bern was able to keep all of its historic elements. It's been around since the 12th century. In actuality, Bern's old town has been rightfully designated a UNESCO World Heritage Site. The four-mile-long arcades in Bern will be cherished by those who enjoy shopping. One of the longest-covered enclosed shopping districts in Europe, this area is a shoppers' heaven.
Jungfrau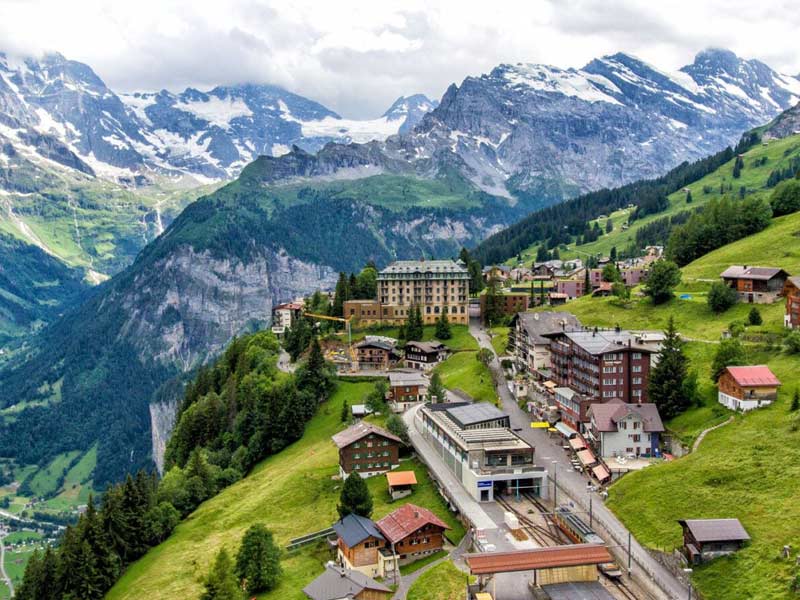 Whether it's winter or summer, Jungfrau is one of Switzerland's top tourist destinations. All tourists may now access this location because of the robust Swiss train system. You must ride the most picturesque train in Switzerland when you come here, which takes you from Kleine Scheidegg mountain past the Eiger and Monch mountains up to the summit of Europe, or Jungfraujoch. The train travel should take a total of two hours from Interlaken.
Geneva
Switzerland's diplomatic capital is Geneva. It serves as both the location of the European United Nations headquarters and the International Red Cross Committee. Additionally, the city is home to numerous other internal organizations. The appellation "City of Parks" belongs to Geneva, which has over 20% of its territory dedicated to parks.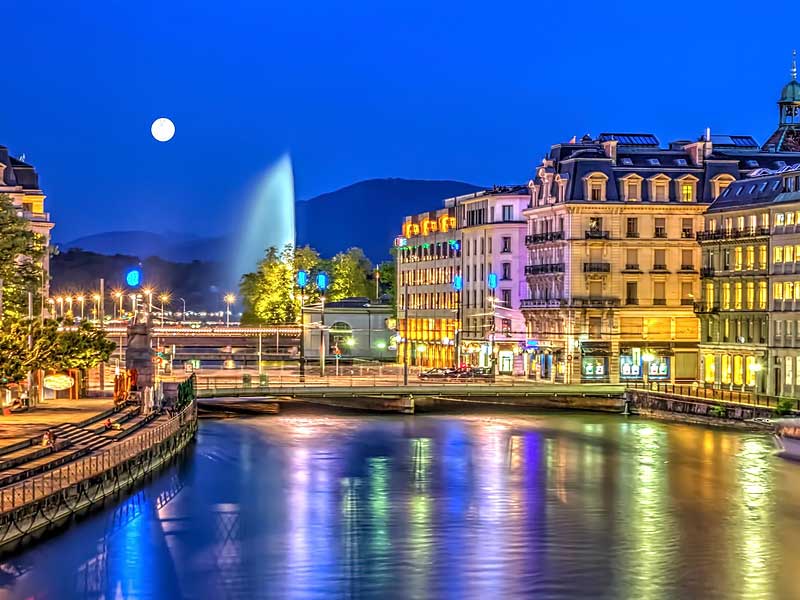 One of the largest lakes in Europe, Lake Geneva is a crescent-shaped body of water located between France and Switzerland. Everyone can find the ideal activities at Lake Geneva. For a memorable vacation, be sure to take a romantic boat ride on Lake Geneva.
Lugano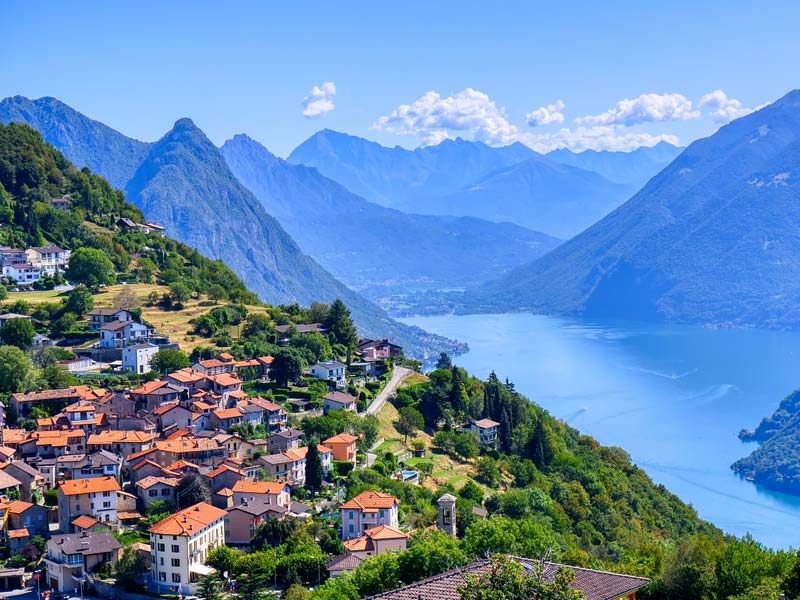 The "Monte Carlo of Switzerland" is Lugano. In the southern part of Switzerland, near Lake Lugano, is where the city is situated. This town has a large Italian-speaking population as a result of its proximity to Italy. You must go to the classical music festival held in Lugano town in the summer. Take an hour-long boat trip to Lake Lugano when you visit this town to take advantage of the pleasant weather. Mount San Salvatore is a well-liked tourist destination in Lugano. All visitors, regardless of age, will enjoy the funicular's challenging rides. From the top, you have a wonderful view of the surroundings.