Vienna, the capital of the Republic of Austria and one of Europe's most visited cities, owes much of its charm and rich history to its magnificent location on the banks of the Danube River. For centuries, it was the natural nucleus of the once sprawling Habsburg Empire, and it remains Austria's most important commercial and cultural hub to this day.
With its many great historical sightseeing opportunities, fabled art collections, glittering palaces, and exceptional musical heritage,
Vienna continues to attract over 17 million visitors each year.
This appreciation for the country's rich culture can still be seen in the magnificent museums, fine concert halls, and one of the world's great opera houses in Vienna.
Vienna retains a distinct charm and flair despite its unmistakably cosmopolitan atmosphere. This is accentuated by its fine old architecture, famous horse cabs known as Fakers, and splendid coffeehouses serving famous Viennese cakes and pastries.
Schönbrunn Palace (Schloss Schönbrunn)
The spectacular Schönbrunn Palace (Schloss Schönbrunn) from the 18th century is worth seeing not only for its magnificent architecture but also for its beautiful park-like setting. This beautiful Baroque palace, one of Vienna's top tourist attractions, contains over 1,441 rooms and apartments, including those once used by Empress Maria Theresa.
Highlights of the tour include a visit to the Imperial Apartments, which include Emperor Franz Joseph's Walnut Room and his Bedroom, which still contains the small soldier's bed in which he died. Highlights of Empress Maria Theresa's rooms include her lavishly furnished and decorated garden apartments, as well as her Breakfast Room, which features floral artwork created by her daughters.
The Hofburg
The Hofburg, the seat of the Habsburgs for more than six centuries – and the official residence of every Austrian ruler since 1275 – is perhaps the most historically significant of Vienna's palaces. This sprawling complex, the official residence of Austria's President, consists of numerous buildings reflecting various periods, including architectural flourishes from the Gothic, Renaissance, Baroque, and Rococo movements.
This sprawling complex encompasses 59 acres and is comprised of 18 groups of buildings, including 19 courtyards and 2,600 rooms. The Imperial Apartments, the Sisi Museum, and the Silver Collection are its main attractions, but other notable sites within the complex include the Imperial Chapel (Burgkapelle) and the Hofburg Treasury, which houses a large collection of Imperial regalia and Holy Roman Empire relics. Guided tours that are informative.
The Kunsthistorisches Museum
The Kunsthistorisches Museum (Kunthistorisches Museum Wien) is housed in a magnificent building designed specifically to showcase the Hapsburg royal family's vast art collection. The magnificent collection of Dutch art includes the world's largest collection of Pieter Bruegel the Elder's works, including his masterpiece Tower of Babel.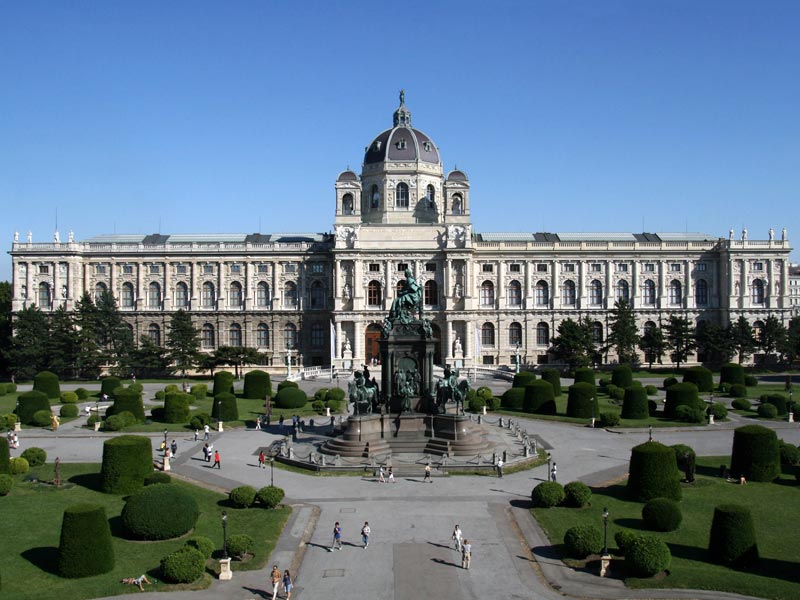 Raphael, Titian, Bellini, Caravaggio, and Vermeer are also represented, as are portraits by Velazquez. While the museum's specialties are late Italian Renaissance, Baroque, and Flemish painting, the collections include classical Greek and Roman art as well as Egyptian artifacts.
Belvedere Palace
Belvedere Palace, one of Vienna's most popular attractions, is actually two magnificent Baroque buildings: the Lower (Unteres) Belvedere and the Upper (Oberes) Belvedere. The Upper Palace's highlights include the Ground Floor Hall's statues and the Ceremonial Staircase's rich stucco relief and frescoes.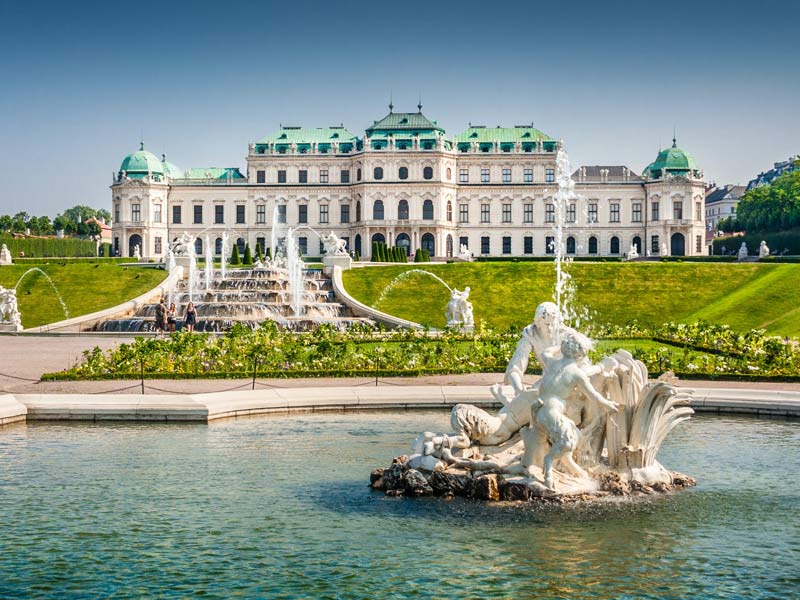 The Marble Hall is also worth seeing. This magnificent two-story hall is filled with period sculptures, paintings, and ceiling frescoes. The Lower Palace also has a Marble Hall, which is known for its oval plaster medallions and rich ceiling frescoes, as well as a Marble Gallery, which was built to house a collection of historical statues.
The Vienna Zoo
The Vienna Zoo, also known as the Schönbrunn Zoo (Tiergarten Schönbrunn), can be traced back to Emperor Francis I's menagerie.
It is the world's oldest continuously operating zoo, having been founded in 1752.
With many of its original Baroque buildings still standing, it's one of Europe's most pleasant zoos to visit, especially if you spend some time in the original 18th-century Imperial Breakfast Pavilion, which now houses a great café.
The zoo's giant pandas, including cubs, as well as the many fascinating creatures housed in the interactive Rainforest House and Aquarium, are a highlight of the zoo's more than 750 species. If you're visiting Vienna with children, make sure to check the zoo's official website for feeding schedules.
Albertina museum
In the magnificent Albertina museum, all of the great names in modern art are represented, often by multiple works. Here you will find representative examples from all of the various schools and movements, including French impressionists, Vienna secessionists, Russian avant-garde, expressionists, and fauvists, all represented by their greatest artists.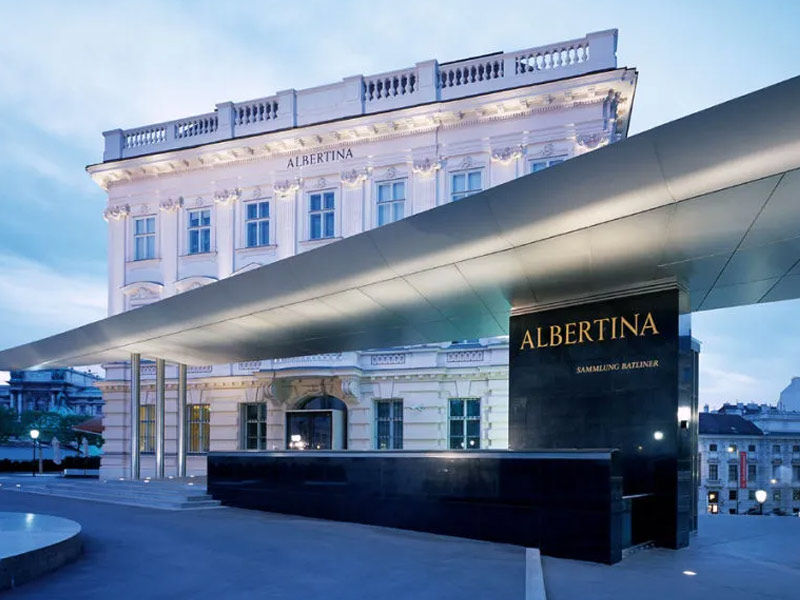 Important works by Chagall, Picasso, Cezanne, Degas, Magritte, Vlaminck, Modigliani, Klimt, Munch, Kandinsky, Münter, Miró, Brach, and Ernst are on display for comparison and admiration. This must-see Vienna attraction houses over a million works of art as well as over 65,000 drawings.
The Vienna State Opera House
The Vienna State Opera House (Wiener Staatsoper), one of the world's largest and most magnificent theatres, has hosted many of the world's most prominent composers, conductors, soloists, and dancers. Opera and ballet performances are staged at least 300 times per year, fueling a musical obsession that dates back to 1625, when the first Viennese Court Opera was performed.
The current massive Opera House, built-in 1869, is notable for its French Early Renaissance style, with interior highlights including a grand staircase leading to the first floor, the Schwind Foyer (named after paintings of famous opera scenes), and the exquisite Tea Room with its valuable tapestries.