With its towering hills, deep valleys, mountain grasslands, dense and rain forests, the Western Ghats Mountain range is a prominent attraction in India. The Western Ghats Mountains, which stretch about 1,600 kilometers, are one of the world's eight most important biological diversity hotspots. The Western Ghats are a UNESCO World Heritage Site in India and a haven for numerous species of Flora and Fauna, the majority of which are native to the region.
The Western Ghats are a mountain region that runs practically parallel to India's western shore and offers some of the country's greenest and most challenging road journeys. Set in the Sahyadri range, it is surrounded by lush vegetation and dense foliage. It is home to some of the world's most unusual flora and species. Here are some of the best Western Ghats Road journeys to take to experience the magic of these hills firsthand.
1. Mahabaleshwar, Maharashtra.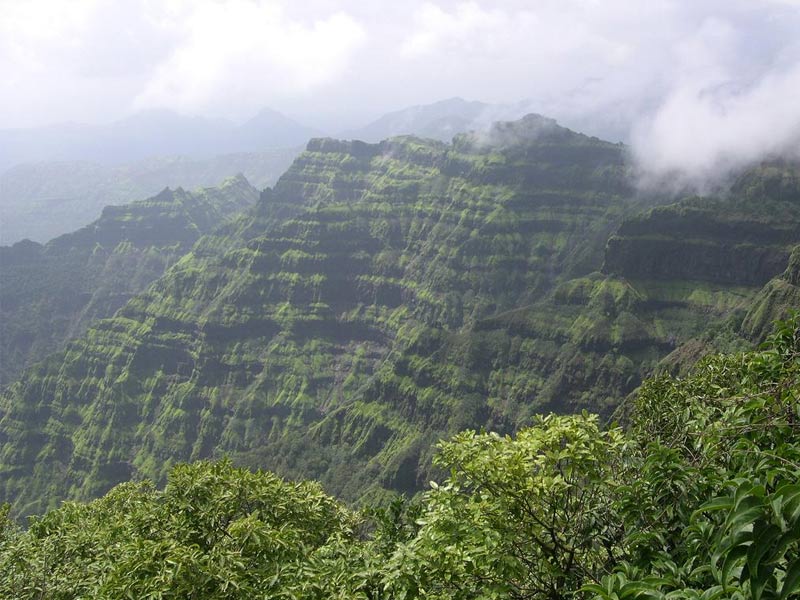 Mahabaleshwar is one such destination with plenty to offer any type of traveler, whether they are nature lovers, history buffs, or simply enjoy traveling. During the British Raj, it was the summer capital of the Bombay Presidency, and it has the right blend of modern and old-world elegance. Almost every area of this hill station is accessible by automobile, so exploring it will add to the beauty of your trip. If you're in the mood, you can go take a walk through the woods and enjoy nature's best. It is one of the best sites in the Western Ghats to visit.
Click Here to know more about Mahabaleshwar 
2. Mollem, Goa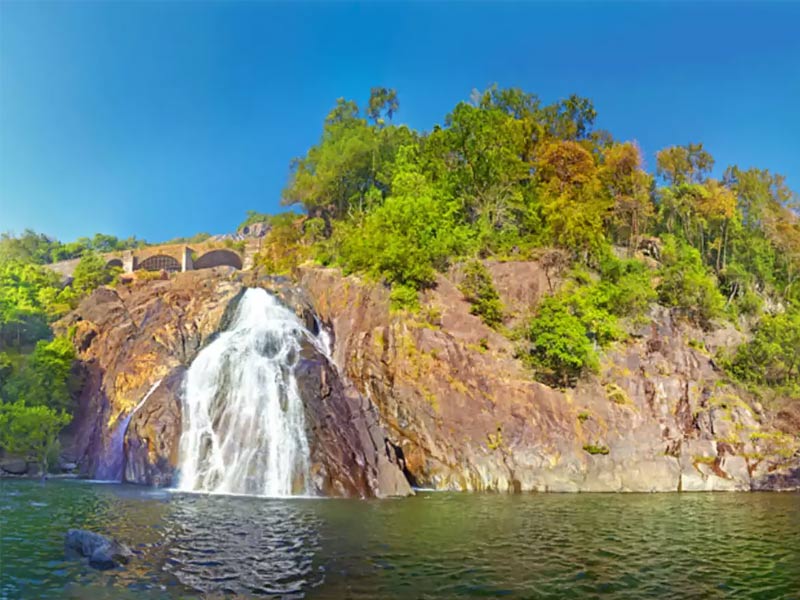 When most people think of Goa for a vacation, they envision enjoying the beaches, the party scene, and other such activities. In fact, it is a one-stop-shop for all things modern. However, Goa has a darker side that few visitors take the time to investigate. But after you've had a taste of that, you'll realize how much this location is misunderstood. Visit Mollem, a small village in Goa located in South India on National Highway 4 close, in the foothills of the Sahyadri Mountains range, to dispel your misconception. This location offers you stunning waterfalls and untamed woodlands. This location also leads to the breathtaking Dudhsagar Falls, so plan appropriately.
3. Chorla Ghat.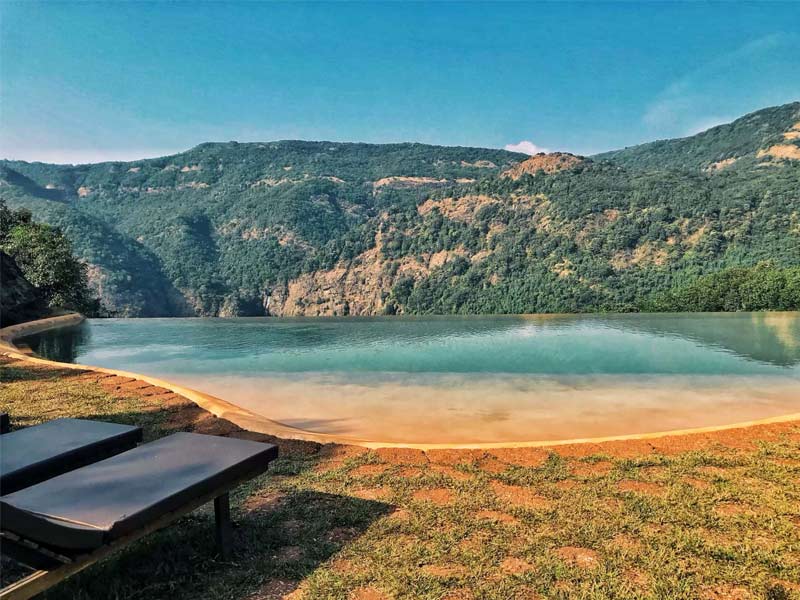 Chorla Ghat, of course, borders Maharashtra, Karnataka, and Goa. The location is not well-known yet, yet you will be captivated by its natural beauty and clean waterfalls. Chorla Ghat has a variety of waterfalls, each of which is stunning. Birds and butterflies abound in these forests. You may even see reptiles here. If you are not fond of reptiles, it is best to be cautious while you are here.
4. Tamil Nadu's Coonoor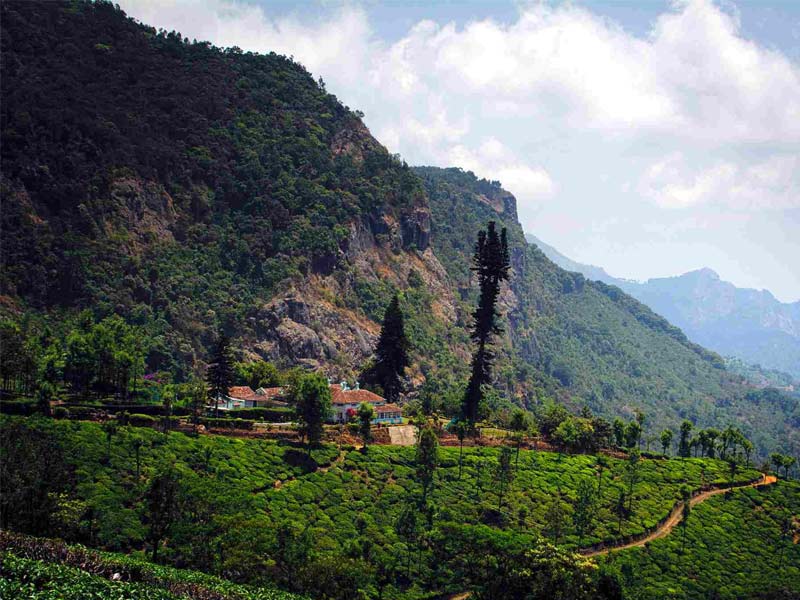 Coonoor, with its club culture, elegant architecture, and distinct plantation lifestyle, proudly retains its colonial flair. People are drawn to this tea town because of its relatively tranquil surroundings and magnificent terrain, which can be found nowhere else. Coonoor, surrounded by the Nilgiri Hills, is famed for its mystical beauty and tea plantations. Drive through the picturesque roads that hug the hills, affording enchanting vistas of tea plantations, to really appreciate this location. To make your holiday special, head up to the hills and take a toy train ride, or drive to Kotagiri or Ooty.
5. Karnataka's Agumbe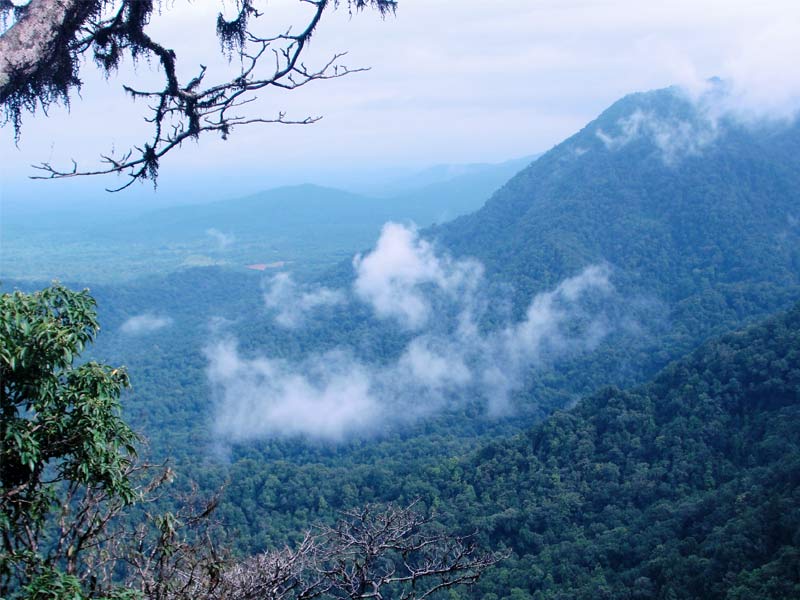 Agumbe is well-known for its biodiversity and gorgeous terrain in the Western Ghats. Suppose you remember viewing the popular serial Malgudi Days. In that case, you'd be surprised to learn that it was mostly filmed in this town. The 14 hairpin curves on Agumbe will not only make your drive thrilling but will also test your driving skills. Agumbe is also regarded as the Cherrapunji of South India because of its excessive rains. So, avoid visiting this location during the monsoon season. In addition, if you want to spot a King Cobra, the untamed forest in Agumbe is home to a broad range of reptiles.
6. Kerala's Wayanad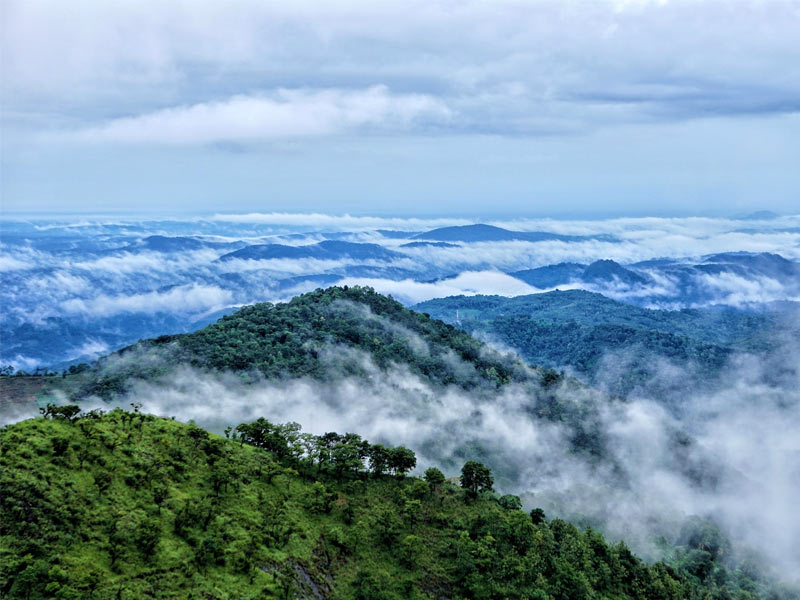 Wayanad is a popular tourist destination in Kerala due to its gorgeous terrain, lush foliage, tumbling waterfalls, verdant tea plantations, and chance sightings of various animals. It is one of the Western Ghats' most accessible places by car. When you visit, you can explore the unspoiled landscapes on a hilltop, or move on to discover the mysteries of a cave, or even participate in sports such as river rafting, among other things.
7. Valaparai, Tamilnadu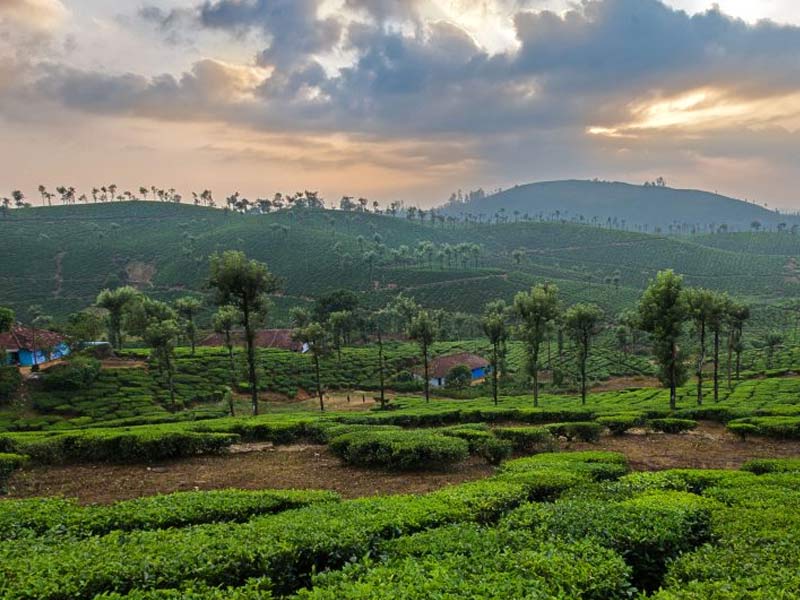 Valparaiso, located in the Anamalai Mountains, is a plantation town that is also a biodiversity hotspot. The tea plantations and evergreen tropical forests here are really beautiful. The easiest way to get here is to drive through deep jungles with 40 hairpin curves. Elephants, leopards, tigers, lion-tailed macaques, and giant squirrels, to name a few, can be easily spotted here. Monkey and Aliyar falls are two of the most spectacular waterfalls in the area.
8. Thekkady, Kerala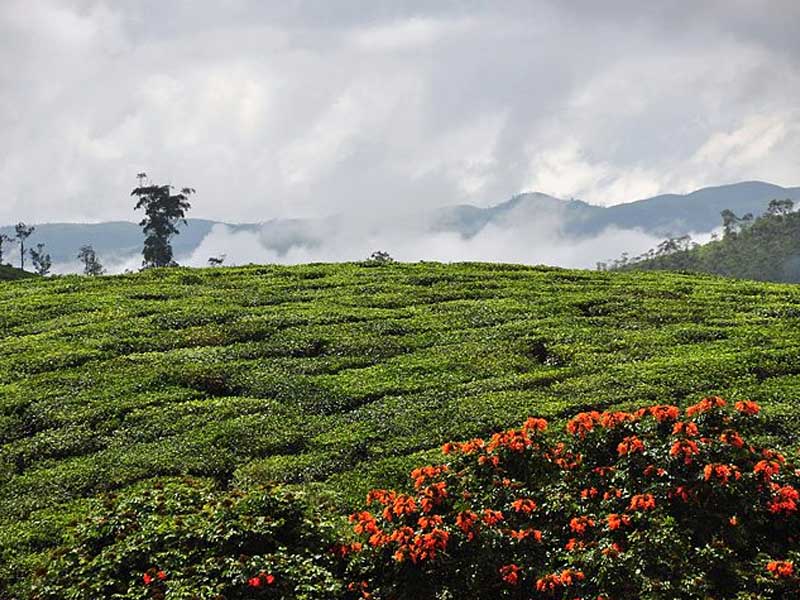 Thekkady, located in the Cardamom Hills, is known for its elephant and tiger reserves and spice farms. The aroma of tea and spices permeates the town. You can also pay a visit to Mangala Devi Temple while you're here.
The convenient availability of self-drive automobile rental from Revv makes planning even easier. Revv is a popular alternative due to its large selection of cars and affordable pricing plans.
9. Dandeli, Karnataka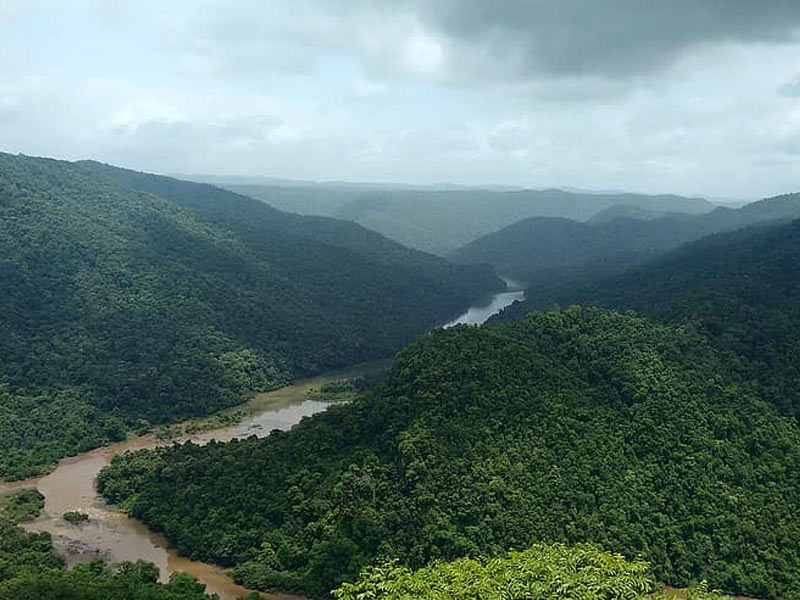 When you're in Dandeli, let your daring side shine. You can do trekking and white water rafting here, but you can also go on a wildlife safari. Some big cats, such as the Black Panther and leopards, can be seen here. The Kali River is well-known for river rafting. So, if you wish to go rafting in this state, you should go to Dandeli.
10.Madikeri, Karnataka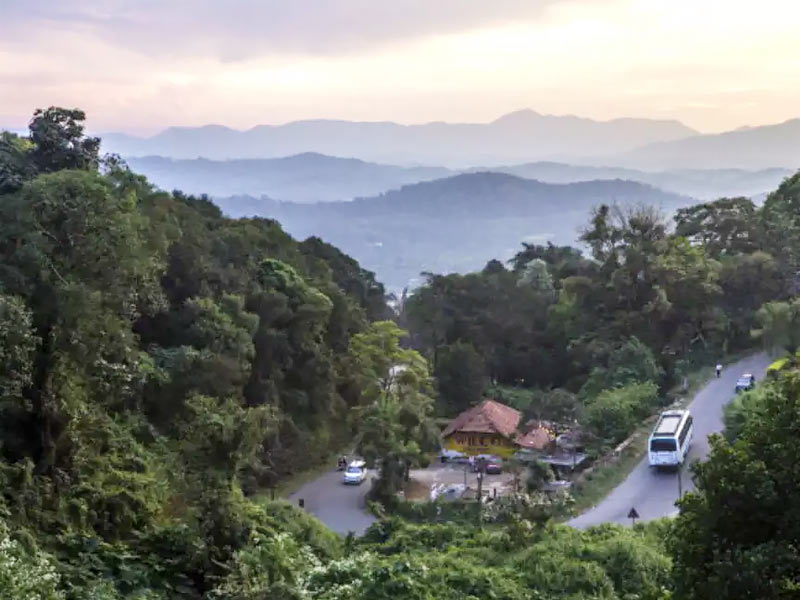 Madikeri is a plantation town in the state of Coorg. Some of the attractions in Madikeri are misty peaks, scenic waterfalls, dense woods, and rivers. Flora and animal enthusiasts also visit this location. Raja's Seat, Omkareshwara Temple, Madikeri Fort, and Abbey Falls are among the notable attractions of Madikeri.
The grandeur of the Western Ghats is unrivaled, and a road journey there is likely to leave a lasting impression. It is filled with interesting activities scattered throughout various states, giving tourists a look into India's rich cultural and natural heritage.