Are you concerned about your salt intake and looking for a healthy alternative to table salt? Then it is recommended that you read this article.
The WHO recommends that Indians consume fewer than 5 grams of salt each day. However, research shows that Indians consume approximately 11 grams of salt each day, which is more than double the WHO recommended limit. 
A high salt intake can be harmful to one's health in a variety of ways. It can increase the risk of cardiovascular disease, damage important organs such as the kidneys, liver, or pancreas, raise blood pressure, and cause general havoc. 
However, we do not recommend that you eliminate salt from your diet and your life entirely. It would be impossible to function without salt, both inside and outside the kitchen. 
What is the purpose of salt in our diet? 
 If you stop using salt, your food will taste bland and your body will be deficient in two essential minerals: sodium and chloride (the major components of salt). These minerals are required by our bodies to maintain normal nerve and brain activities. 
Sodium and chloride also contribute to electrolyte equilibrium in the body. So, what are your options? You must learn to reduce your salt intake or seek out healthier alternatives to table salt. 
Controlling and measuring your salt intake 
The WHO recommends that an average Indian consume less than 5 grams of salt per day, which is equal to one teaspoon. So, before you begin your day in the kitchen, set aside one teaspoon of salt in a small bowl. 
Make sure you only use that much salt for the rest of the day's cooking. It may be difficult to keep to the meager portion, but it is for the good of you and your family. 
Try enhancing the flavor of your food with other herbs – parsley, cilantro, lemongrass, oregano – so you're not reliant on table salt alone for a lip-smacking taste.
Don't add salt to your prepared foods to make them taste better. Stop doing this RIGHT NOW.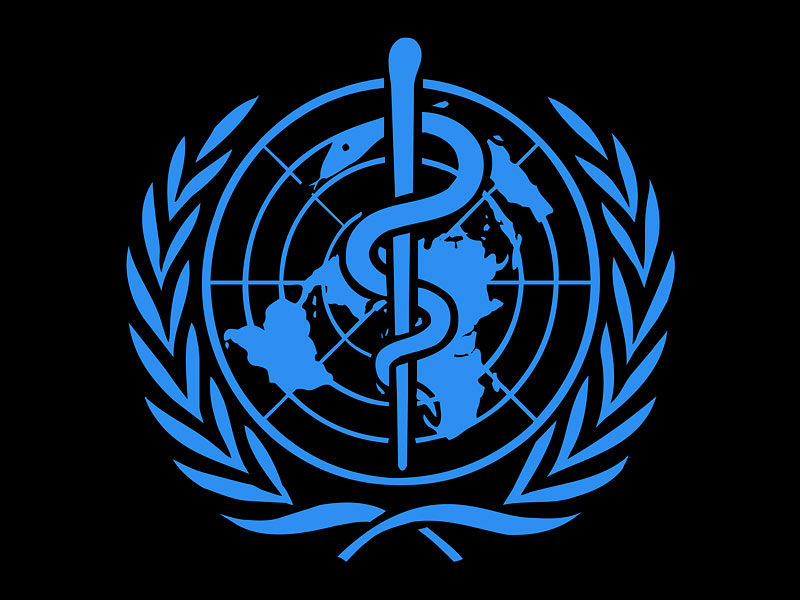 Examine the labels of any condiments you use. Some of them are high in salt; try to avoid such condiments.
Make your own masalas by grinding dhaniya, jeera, and entire garam masala and storing them in airtight containers. Believe us when we say it's worth the extra work. 
Sauces, pakoras, and omelets, which are high in sodium, should be avoided. 
Avoid the hidden sodium bombs, which include anything from papads to pickles to bakery products. With just two extra papads, you will more than double your daily consumption. 
Don't put a salt shaker on your dinner table; you never know when you'll accidentally add too much salt to your food. 
The salt we typically use is known as table salt, and it has been processed and refined. Table salt is sometimes treated with iodine to combat iodine deficits that are common among many Indians. 
You can also choose from the following salts:
Kala namak (black salt): 
It is a reddish-black salt that is also known as Himalayan black salt. This salt's preservation procedure differs from that of conventional table salt. Himalayan black salt is preserved with a variety of spices, charcoal, nutritious seeds, and medicinal tree bark.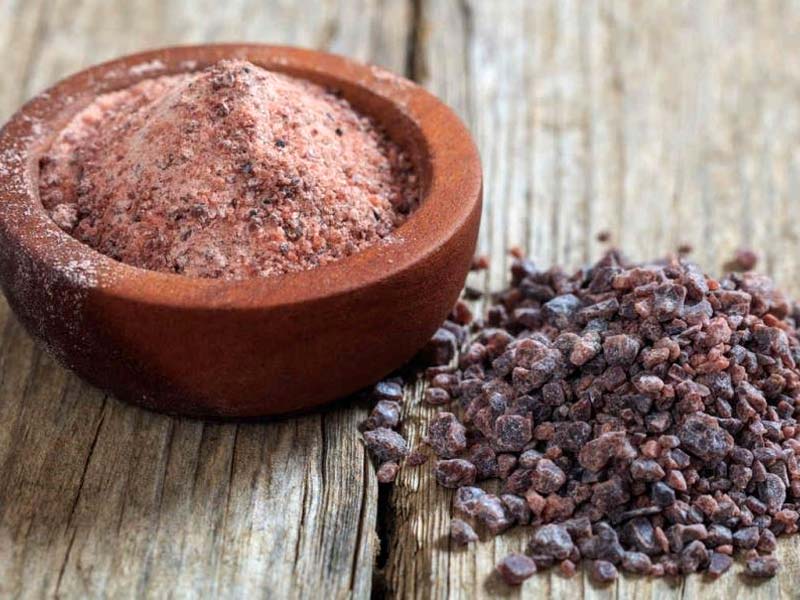 It is kept in a hot oven for an entire day before being let to cool inside the oven. It is left to lie in the oven for hours until the salt particles thoroughly absorb all of the beneficial elements. It is beneficial to persons who have heartburn, bloating, constipation, stomach cramps, or spasms. 
Himalayan pink salt, also known as sendha namak: 
Sendha namak, which is rose pink in color, is a cooking favorite among many Indians due to its nutritious value. It is known to have 84 minerals and nutrients. It is also one of the purest varieties of Himalayan salt mined.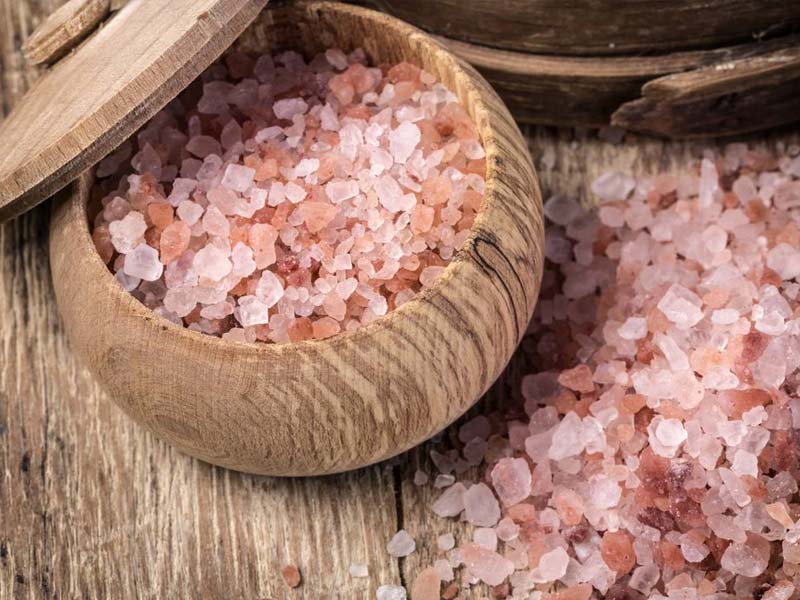 It has various therapeutic properties that serve to keep one healthy in a variety of ways, including controlling blood sugar levels, increasing blood pH balance, reducing muscle cramps, inducing sleep, and preventing respiratory infections. 
Kosher salt: 
Kosher salt has a harsh, flaky, and granular texture but is one of the best table salt replacements. It has a little higher nutritional value than table salt.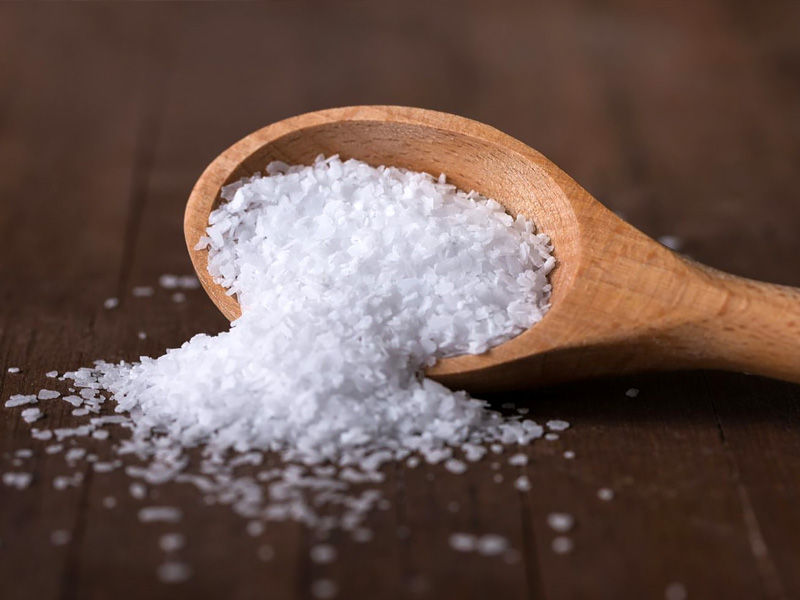 Another advantage is that when used in cooking, it imparts a particular flavor to the cuisine. You will also use less kosher salt to season your food. The disadvantage is that, unlike table salt, kosher salt does not include iodine.   
Sea salt:
Sea salt is generated by evaporating seawater and is minimally refined. It also has trace elements such as potassium, iron, and zinc. Iodine levels are also high in sea salt.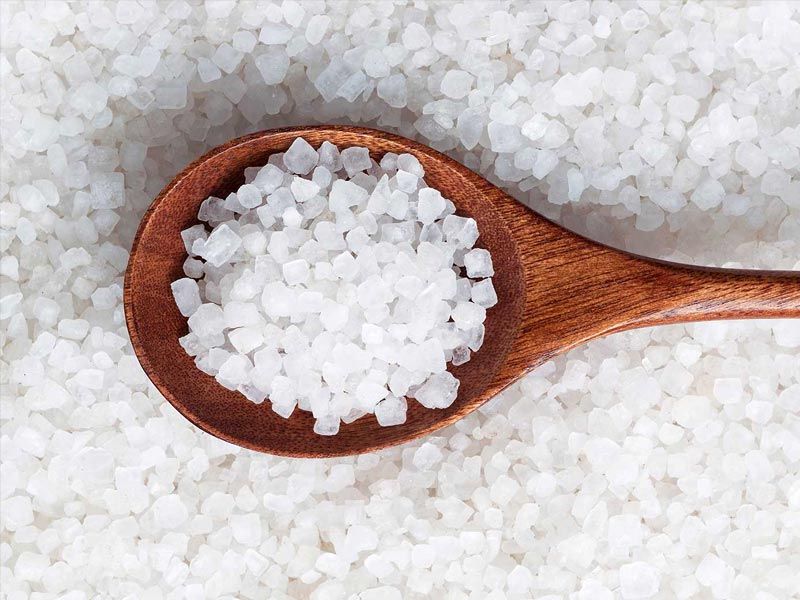 Sea salt, in the appropriate amounts, can assist in regulating blood pressure, enhance digestion, prevent muscle cramps, and minimize water retention, among other things. It is also low in salt, making it popular among health-conscious people. 
Smoked salt: 
As the name implies, this salt is made by a slow smoking process over a wood fire, where the wood is commonly extracted from the bark of pine, apple, hickory, or alder trees.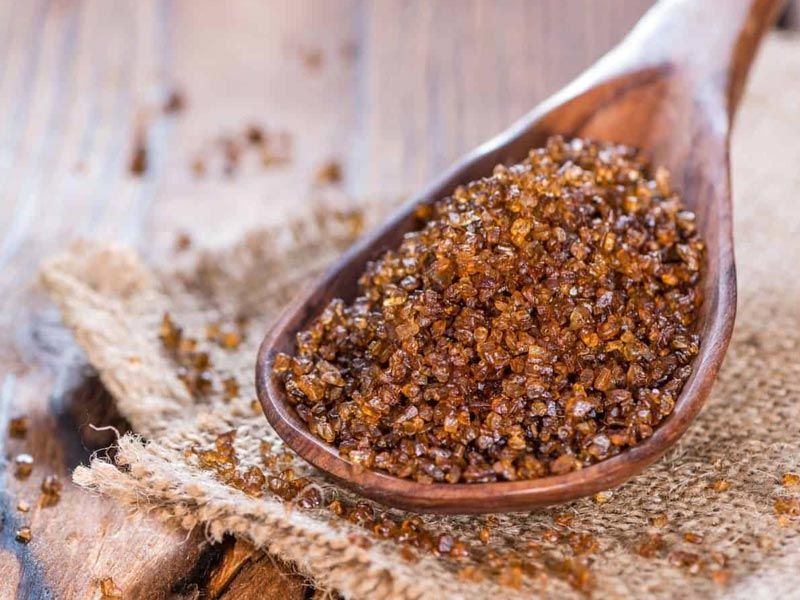 Because of its smokey flavor, it is commonly used to flavor meat and other tuber vegetables. This salt is popular among cooks as a flavoring element in addition to its nutritional qualities.  
Celery salt: 
This salt is becoming increasingly popular in Indian cooking. It's made with table salt and dried celery seeds or stems.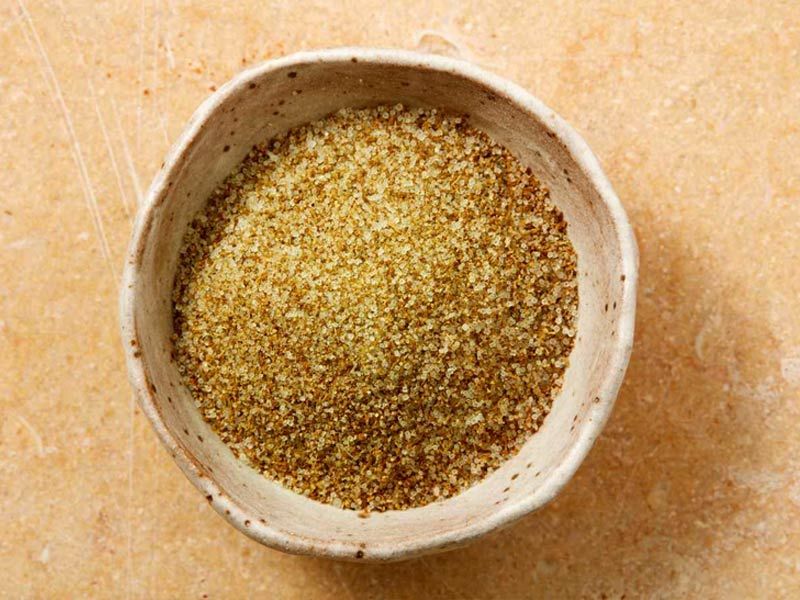 It is excellent for persons who have joint discomfort or severe disorders such as gout. It also helps to keep blood pressure and cholesterol under control. 
A word of caution
Remember that salt, in any form, should be consumed in moderation. Try not to exceed the WHO's daily consumption limit. Of course, you can substitute other nutritionally dense salts for table salt, but don't go overboard with your salt usage. Remember the adage, "Too much of a good thing is bad."