Whether it's a first date or a honeymoon, the ambiance and atmosphere play a significant role in sparking intimacy between a couple. And India has plenty of top-notch Romantic Restaurants for the ultimate fairy tale romance.
Where should one go for the perfect date with your significant other?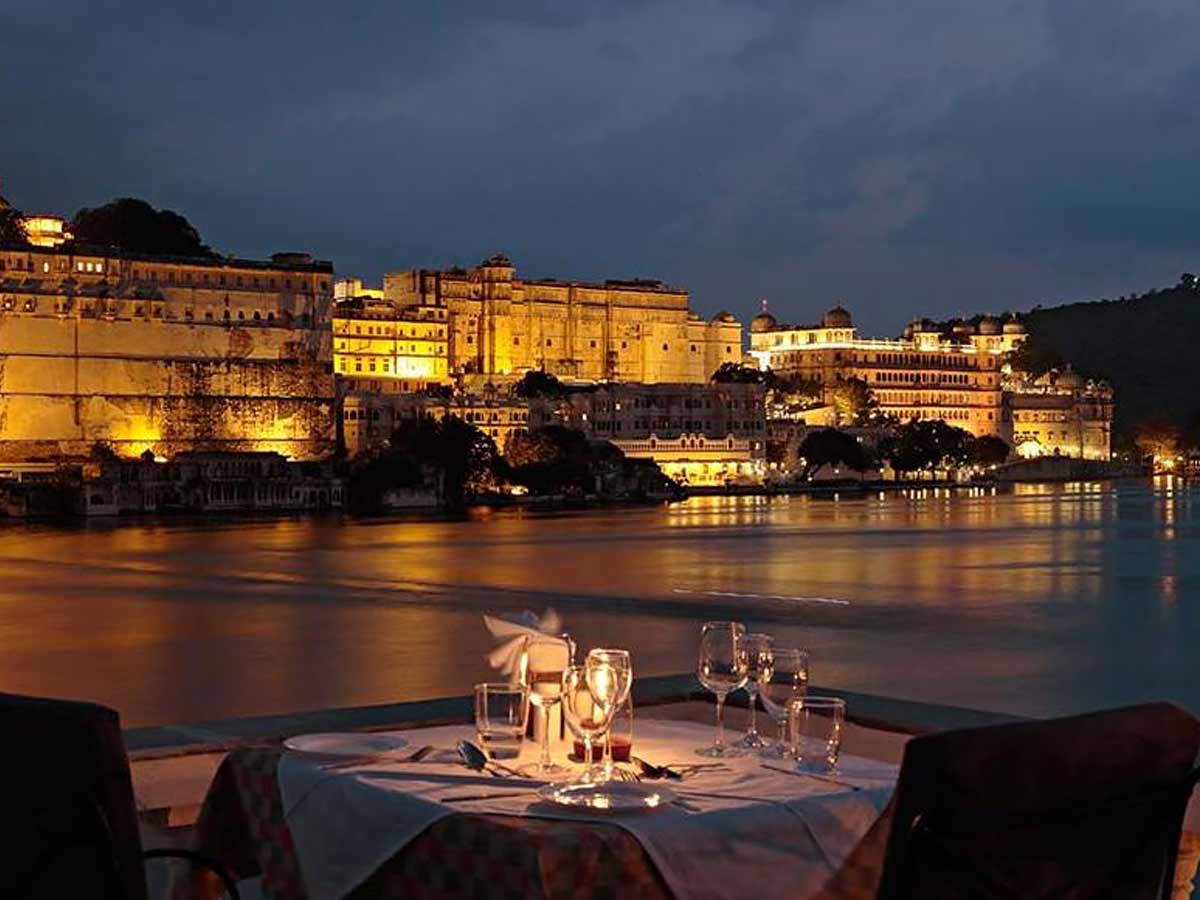 Udaipur, the City of Lakes, is a popular destination for honeymoons and romantic getaways. Ambrai is one of the best romantic restaurants for a quiet candlelight dinner. The Jag Mandir, Lake Palace, and Jagdish Temple surround it. The atmosphere and staff service are satisfying and wholesome. Still, the scenery that it offers, being surrounded by architectural marvels, is what gives this restaurant a unique zing. The food and live music nights are to die for too.
Gallops, Mahalaxmi Race Course, Mumbai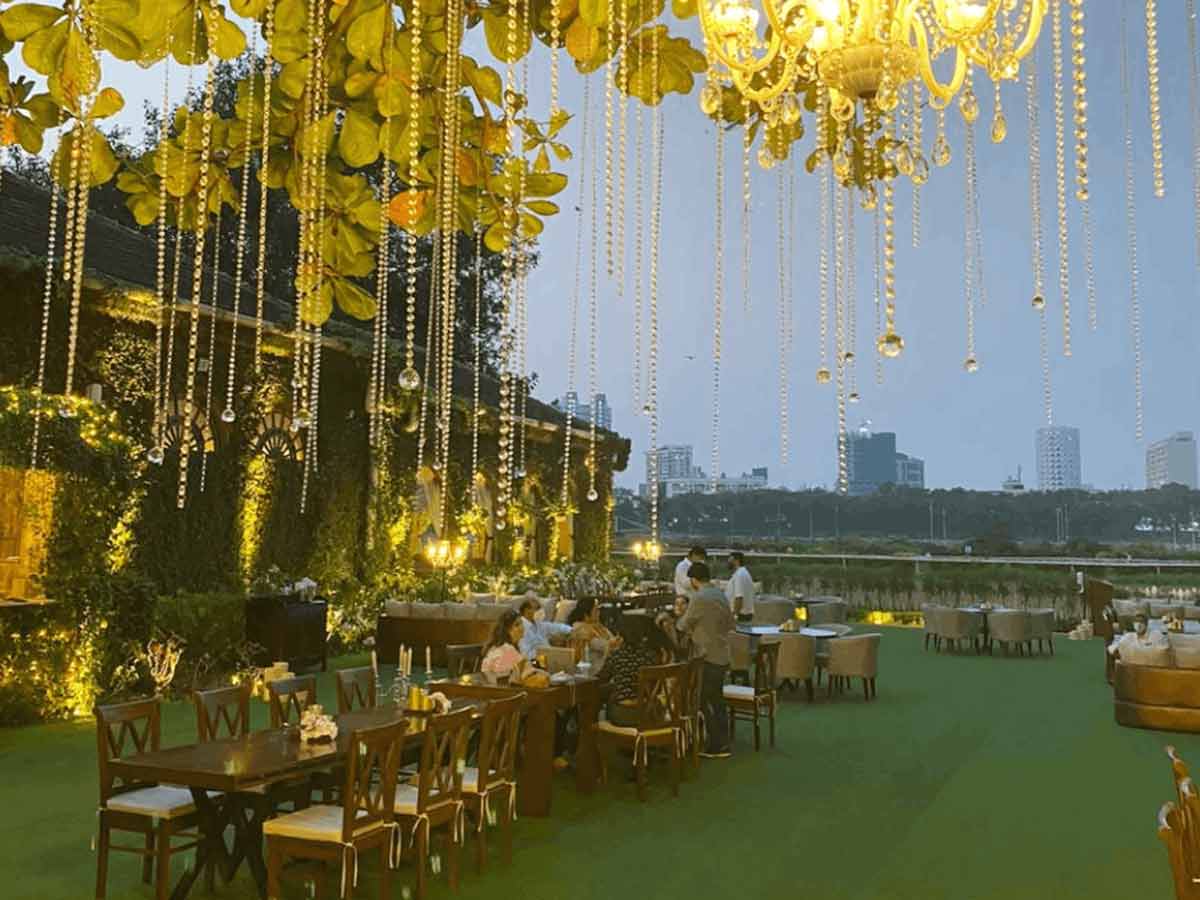 Although Gallop is almost a decade old, the wonderful alfresco dining area it offers is a favorite between couples, young and old. The dainty but pretty fairy lighting hanged around the trees, comfy lounge sofas, and a charming view of the racecourse are enough to put any couple in the mood for love.
Le Dupliex, Puducherry
Puducherry, the French colony of India, is already a beautiful place. Still, the romantic Le Dupliex adds a more romantic flair to it. This romantic restaurant on Casern Street in White Town is well-known for its late-night dinner fiascos and fun violin music playing in the background. In terms of meal prices, each meal will cost between Rs. 1500 and Rs. 2000.
The Restaurant, Oberoi Wildflower Hall, Shimla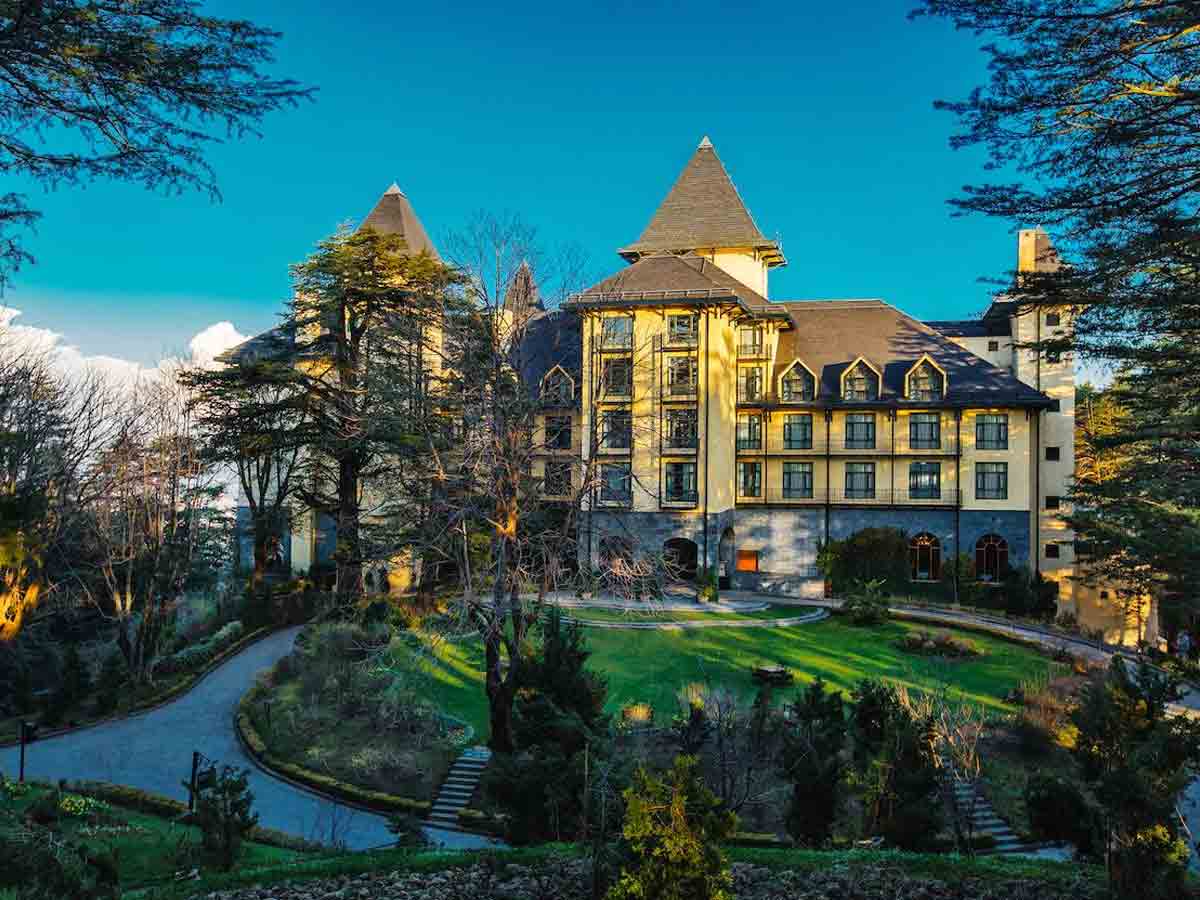 The Oberoi Wildflower Hall in Shimla's most opulent and luxurious hotel. It has such a beautiful view and a new forest scent that we can simply wind down and relax with our romantic partners. Other than the restaurant, there are areas in the hotel such as the terrace restaurant and glass conservatory that can be used as a replacement for when a couple wants to spice it up and try different ways of fine dining.
Agashiye – The House of MG, Ahmedabad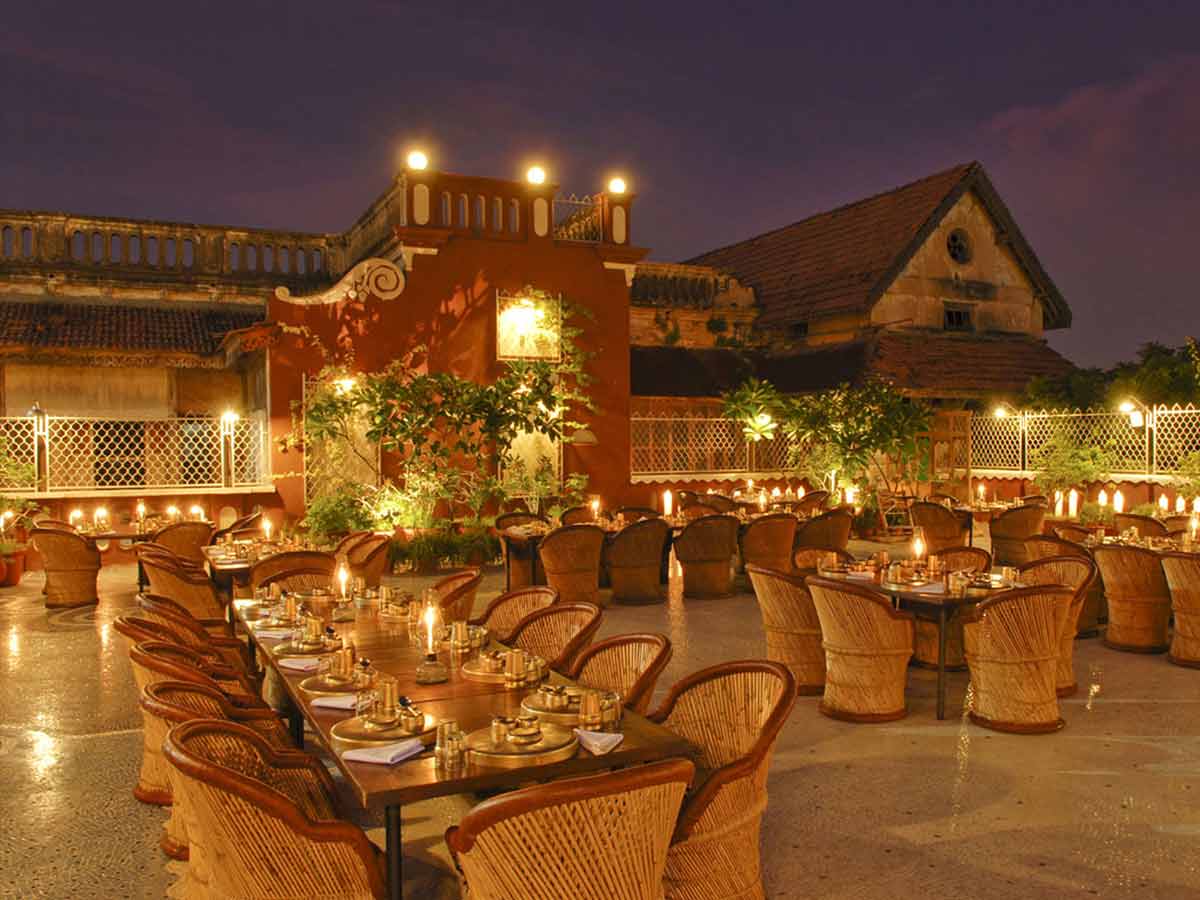 The Agashiye is situated on the rooftop of The House of MG in Sidi Sayed Jali, Lal Darwaja, Ahmedabad, and thus offers a spectacular Rooftop dining experience. This romantic restaurant serves authentic Gujarati cuisine, with meals usually costing less than Rs.2000.
Kefi- Taj Club House, Chennai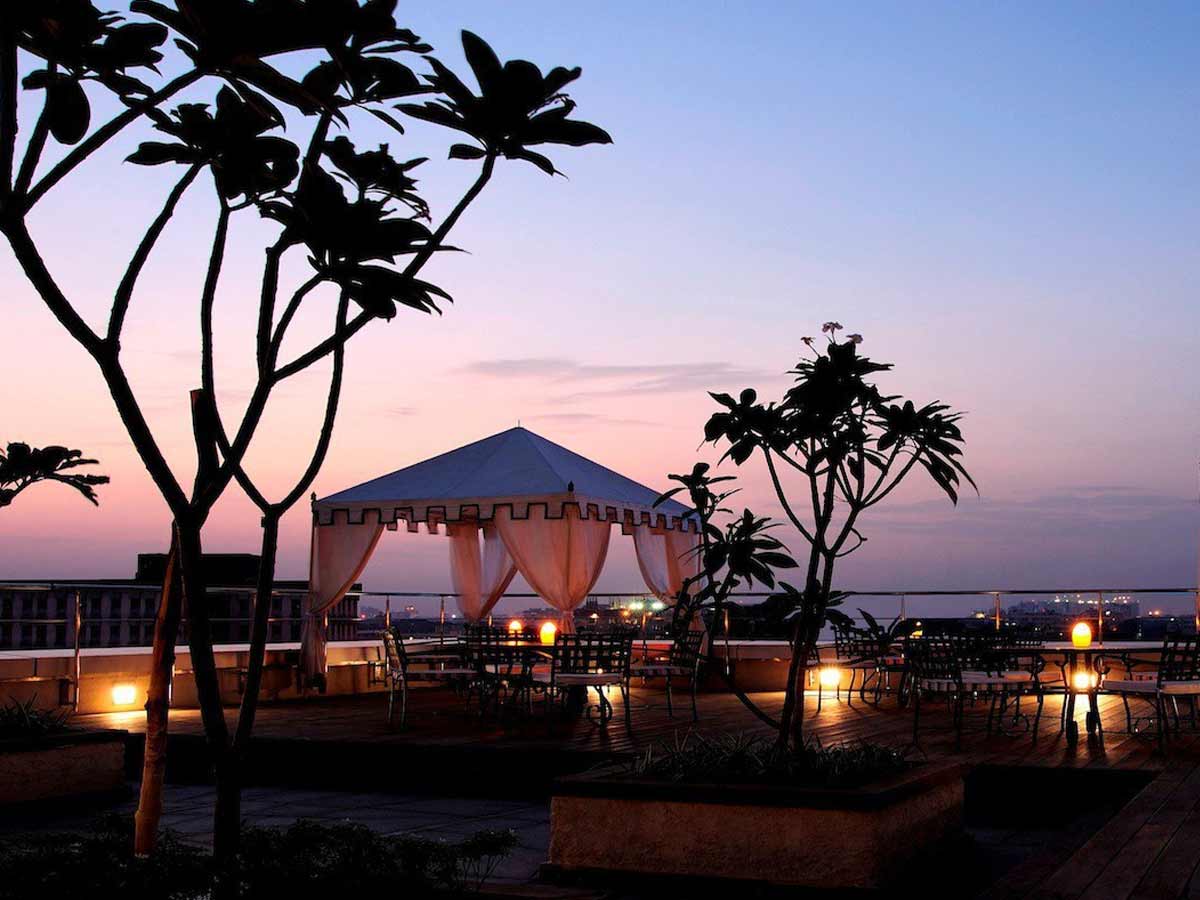 Although this restaurant is a bit on the expensive side, it makes up for its delicious and exotic menu items. It also provides an outdoor poolside setting where couples can enjoy a moment of intimacy, good food, and cool down in the glaring summers of Chennai.
Sevilla – The Claridges, Delhi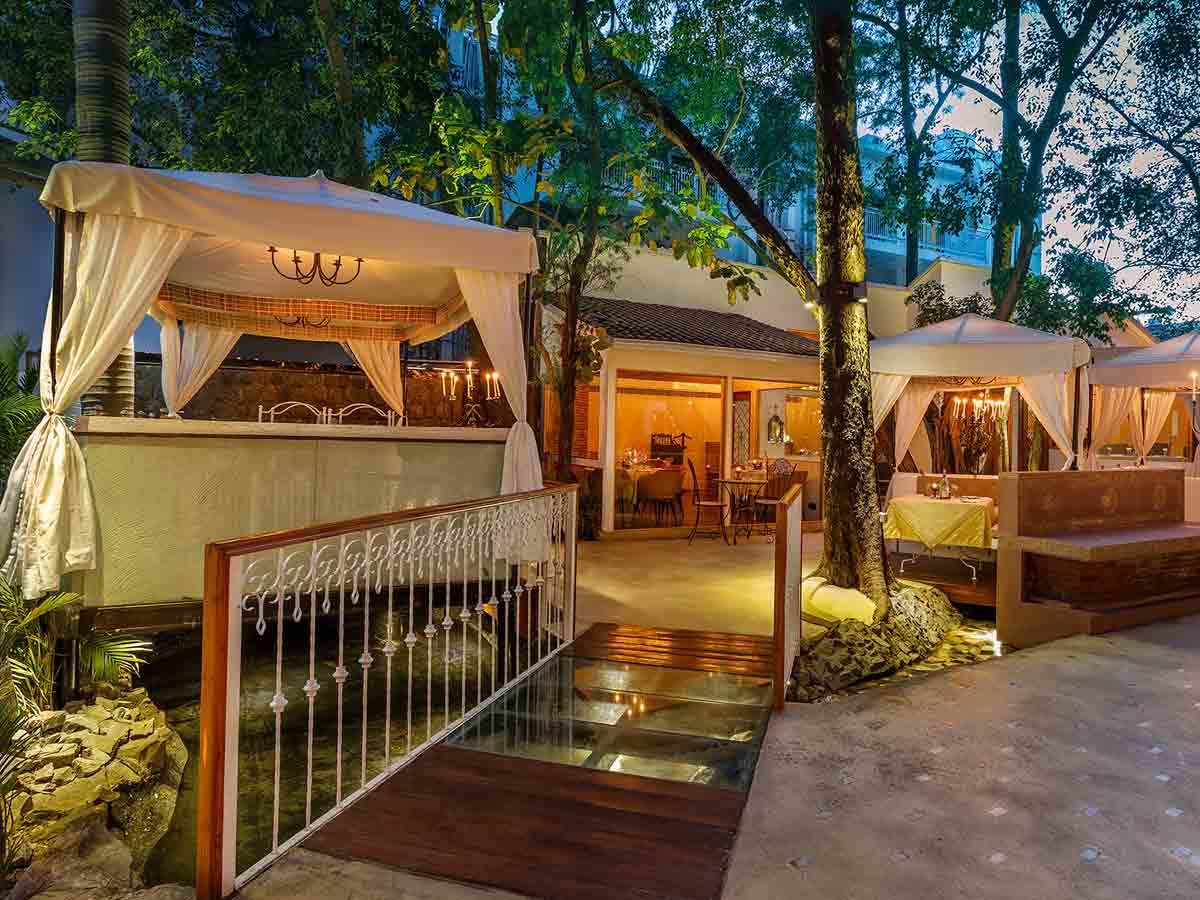 The Claridges was first established in 1952 and has been a dominating force in the Hotel business. The Claridges in Delhi is located on Abdul Kalam road containing upscale suites, beautiful restaurants, an art gallery, and a swimming pool. But, it is best known for the Italian and Spanish food that it provides via its restaurant- Sevilla. This restaurant is costly, with the Rs.5000 being the minimum for a meal for two, but honestly, the food and ambiance make up for it.
Open Air Restaurant, Rashpa Mountain Cottage, Manali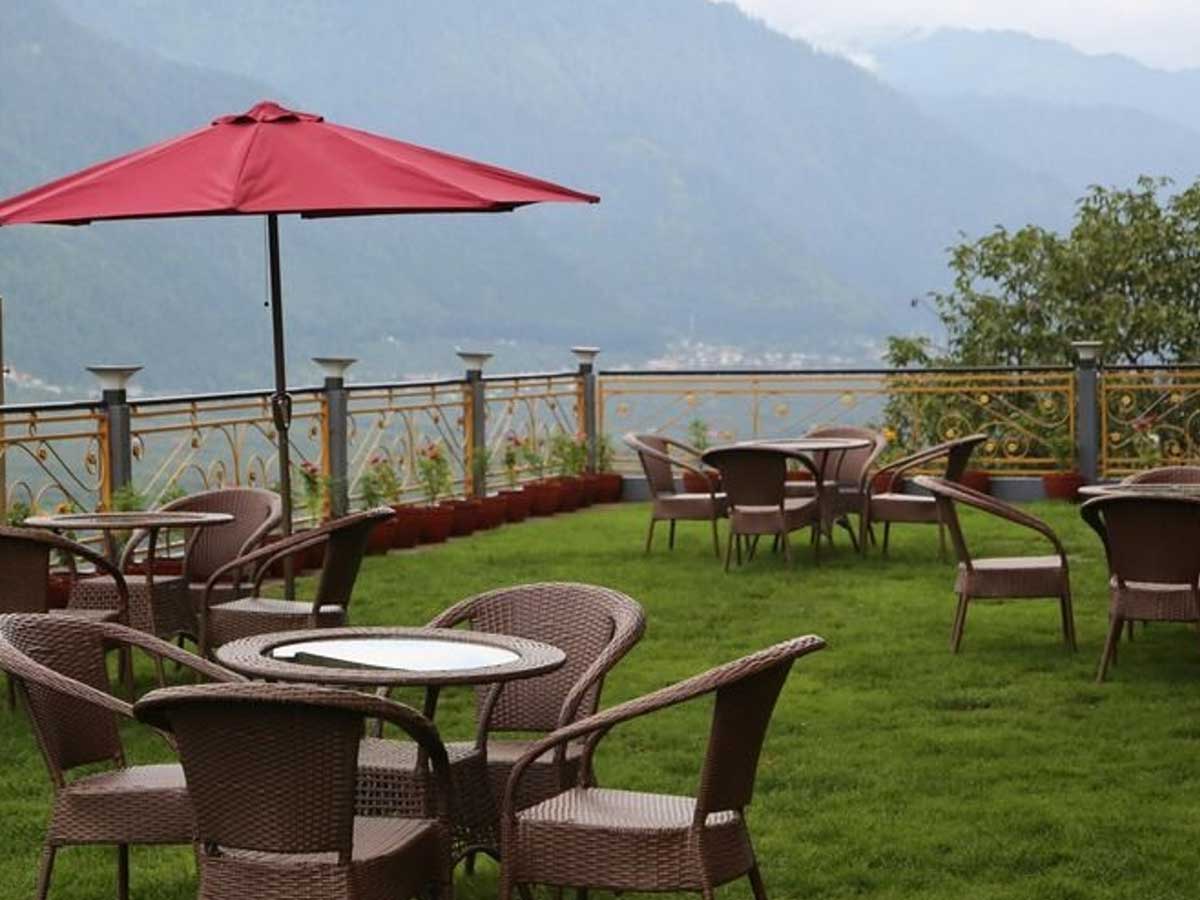 The Open-air restaurant is located within the compounds of Rashpa-The Mountain Cottage. It offers a setting that is surrounded by apple tree blossoms and is pet-friendly as well. The food is reasonably priced, with the minimum rate being Rs.1000 for two people. During the months of harvest, they conduct apple picking activities, and the staff service is quite commendable as well.
Gol bungalow, Taj Falaknuma Palace, Hyderabad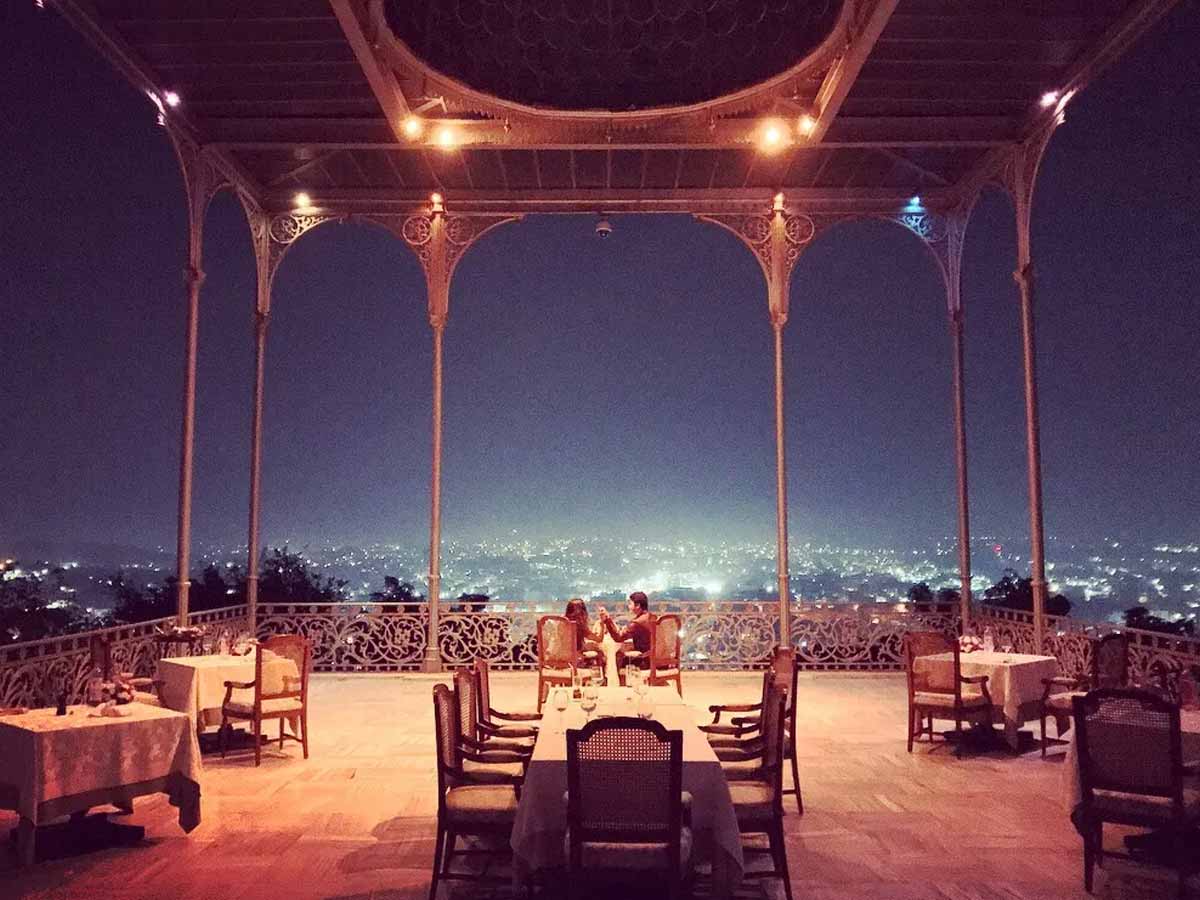 This romantic restaurant offers a moonlit rooftop dining experience as well, but with a privacy twist. Couples will enjoy a moment of delectable privacy in the Gol bungalow due to the small number of dining tables. The Gol bungalow also provides a range of amenities, including handcrafted menus, impeccable service, and breathtaking views of the Falaknuma Palace grounds and old Hyderabad. The most famous dishes are biryanis and Khubani ka Meetha.
Grasshopper, Bangalore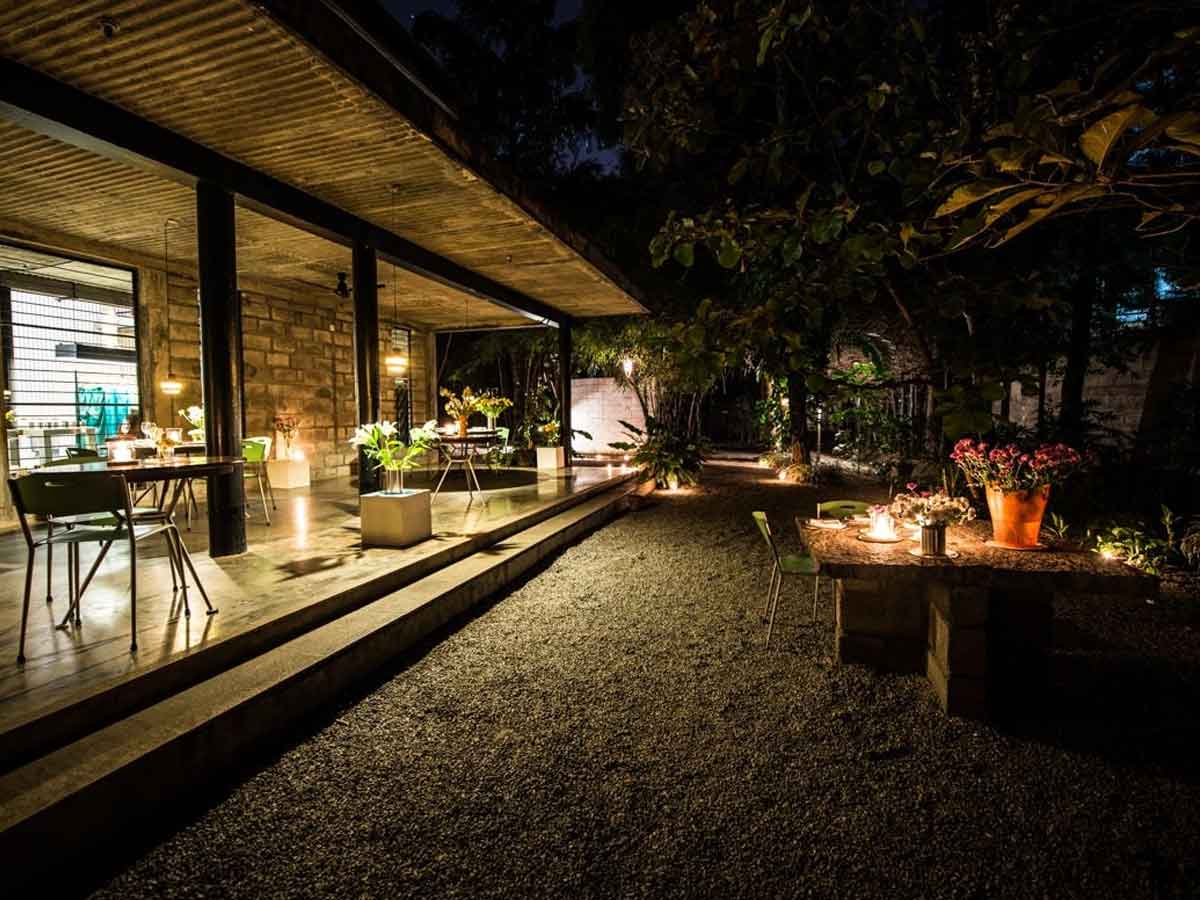 The Grasshopper, located on Bannerghatta Road, is an alfresco restaurant. The Grasshopper is located near a plentiful and beautiful farmhouse, as its name indicates. It provides an escape from Bangalore's fast-paced city life. It is the ideal nature getaway for couples who don't have time to go on trips or relax together. If your date is a big foodie, the Grasshopper's opulent seven-course dinner is an excellent gift.
Diggin, New Delhi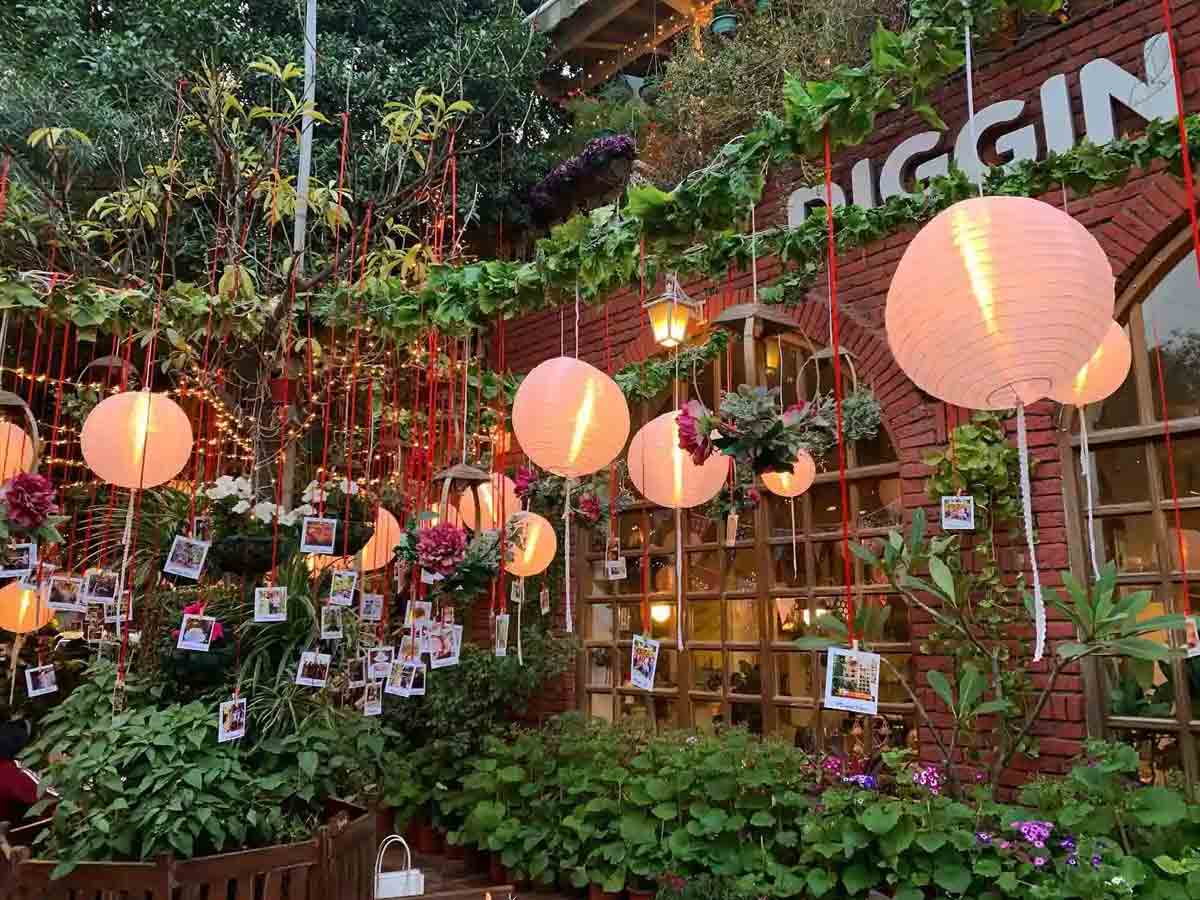 The Diggin restaurant is located on Siri Fort Road in Delhi. It serves a variety of cuisines but is best known for its lamb lasagna. Although this restaurant is not particularly large or fancy, fairy lights and plants create an atmosphere that is pleasing to the heart and soul. This restaurant is generally packed with couples on weekends. Still, it is bustling on Valentine's Day, so make a reservation in advance. When compared to their taste, the food's price range is very fair.