A Question that is making our minds boggle, Do Aliens Exist? 
Aliens are one of the most fascinating topics that instigate our imagination and thinking whenever we think or read about them. Aliens being fascinating is also a topic of great mystery. Since our childhoods, we are told that the people who don't look like us and are from another planet are aliens. But have we seen them even once?
Do they really exist? Where do they live? Where do they come from? How do they look? And so on. There are a plethora of questions that have been floating in our minds for a really, very long time. Have you ever wondered when and how we will get the answer to all these questions prevailing in our minds, or we'll have to satisfy our instigation by watching the movies of aliens such as Skylines, Extinction, Arrival, and so on?
So are you excited to read this blog and find out the answers to these mysterious questions? If yes! Then let's find out the answers without much ado, Keep Scrolling! You need not worry about it because This blog will help you get rid of some of these questions prevailing in your minds related to the aliens, especially the universal one "Do Aliens Exist"?
WHAT ARE ALIENS?
So, what are aliens? Before we proceed to the answers to these mysterious questions, it is important to discuss and know a little more about the aliens. Aliens, or alien life or extraterrestrial life, is a hypothetical life outside the Earth and does not originate on Earth and range from simple forms of life, such as archaea and bacteria, from intelligent to sapient beings. In a theoretical way, alien life is believed to be more or less advanced life than on the Earth. And the science that is of extraterrestrial life is known as astrobiology.
DO ALIENS ACTUALLY EXIST?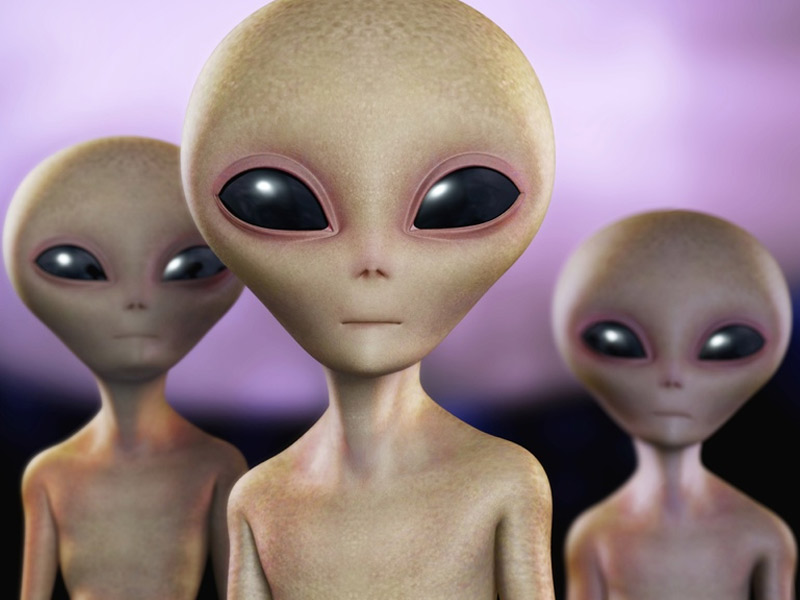 The research on this mysterious topic that aims to discover alien's life has been ongoing since the mid-20th century. And, the aliens have been the topic of interest in works of science fiction for years. But till now, there is not any such evidence found about the existence of life outside the Earth as till now any alien and has never visited or contacted the planet.
But still, the development of the knowledge and understanding about the universe day by day is somewhere supporting the idea of the possibility of the existence of Alien's life. Let's explore the reasons behind this possibility a little more to make you understand it even better!
A STUDY FUNDED BY NASA IS A HOPE TO ANSWER THIS QUESTION. LET'S DIVE INTO IT!
In the year 1995, two astrophysicists aimed to discover the existence of aliens. And these two scientists were Michael Mayor and Didier Queloz. They even discovered the first exoplanet. The vast and barren world known as 51 Pegasi B was the proof that the planets orbited sun-like stars beyond our solar system and hence, challenged the theory of planetary formation. After this discovery, over 4,000 more exoplanets have been discovered, including some Earth-like planets that could harbor life.
Now, this may be possible that the answer to the question that do aliens exist can be found by these exoplanets. But first of all, scientists need to find some features that suggest life is or has been present on these exoplanets. However, in recent years astronomers have spent a lot of time trying to discover the traces of some simple life forms known as 'biosignatures' elsewhere in the Universe.
In a similar context, a professor of astronomy and physics at the University of Rochester, Adam Frank, has raised a question- "If an alien planet was home to intelligent life that built a technological civilization, could there be 'techno signatures that could be detected by earth?". However, he is involved in finding its answer.
Nasa has also given him the grant to start his study on techno signatures to examine if there is any indication that there is the use of technology on the other planets. Now, the search for extraterrestrial intelligence (SETI) will focus on the exoplanets inside out of the habitable zone where life can form. The project will be started by focusing on the two possible techno signatures that might suggest the possibility of the activities on the other planets, and these aspects are-
SOLAR PANELS- As we harness so much energy from the sun, our star, Frank thinks that the other civilizations can operate similarly. If any of the civilizations using lots of solar panels can give us a spectral signature that refers to the measurement of wavelengths of the light absorbed or reflected. Therefore, scientists and researchers can determine the spectral signatures of planetary solar energy.
POLLUTANTS- The presence of gas particles in the planet's atmosphere can be of great help to predict whether the planet harbors life or not. As we detect the presence of chemicals in our atmosphere by the light that absorbs that chemical, similarly, scientists will use the method to detect the possibility of alien life.
As soon as the results of this study are declared, we will definitely be a step closer to find our answer to the question "Do Aliens Exist?"
REASONS THAT INDICATES THE POSSIBILITY OF ALIENS
Some reasons compel us to think that there might be the possibility of life existence of Aliens. Some of the reasons are-
THE LARGE NUMBER SUGGESTS THE EXISTENCE OF ALIENS
We live in a galaxy, but there are 200 million galaxies in the whole universe. And in our galaxy, we have discovered that there are 300 billion stars and over 4,000 exoplanets just in our galaxy. So, there can be the possibility of the existence of life outside our galaxy, too, and it would be short-sighted to assume that life exists only on Earth.
DISCOVERY OF SOME PLANETS THAT MIGHT TELL US THE POSSIBILITY OF THE EXISTENCE OF ALIENS
There is a technique known as spectroscopy that helps us know the atmosphere of the exoplanets to see if there is the existence of the same substances and elements as on the Earth. However, this doesn't confirm life on any planet, but it does highlight its possibility.
EVEN ON EARTH, LIFE EXISTS IN PLACES WE PREVIOUSLY THOUGHT IMPOSSIBLE
There are so many things that have been discovered which was previously thought impossible such as the existence of microbial life on the Earth, where it was thought to be impossible. Also, there has been the discovery of life forms having familiar DNA deep under the sea where no sunlight reaches. Still, life exists there, which seemed to be impossible earlier. So, similarly, there can be several chances that there may be aliens in the universe. However, we are still unaware of them as we were earlier from life on Earth at some places.
So, from this, we can conclude that there might be chances of alien's existence in the universe. But there is no such evidence that can prove this possibility; however, research is going on. Maybe a day will come that will clarify all the myths and doubts by answering our question, "Do the Aliens exist?".