Every year, tourists visit Kausani, Mussoorie, Chakrata, and other beautiful hill stations in Uttarakhand's Kumaon division. Shitlakhet Hill Station is one of the new hill stations in Uttarakhand to visit. Shitlakhet Hill Station is not a well-known tourist destination, but it is a popular destination for visitors seeking spiritual fulfillment by connecting with nature. Shitlakhet is 32 kilometers southwest of Almora district headquarters.
Shitlakhet Hill Station is well-known for its natural beauty and panoramic views of the Himalayan peaks. From here, you can see a large portion of the Himalayas. This town is a tok of Gram Panchayat Salla Rautela and is surrounded by approximately 1800 hectares of forest area on all sides. Shitlakhet is one of Kumaon's densely forested areas.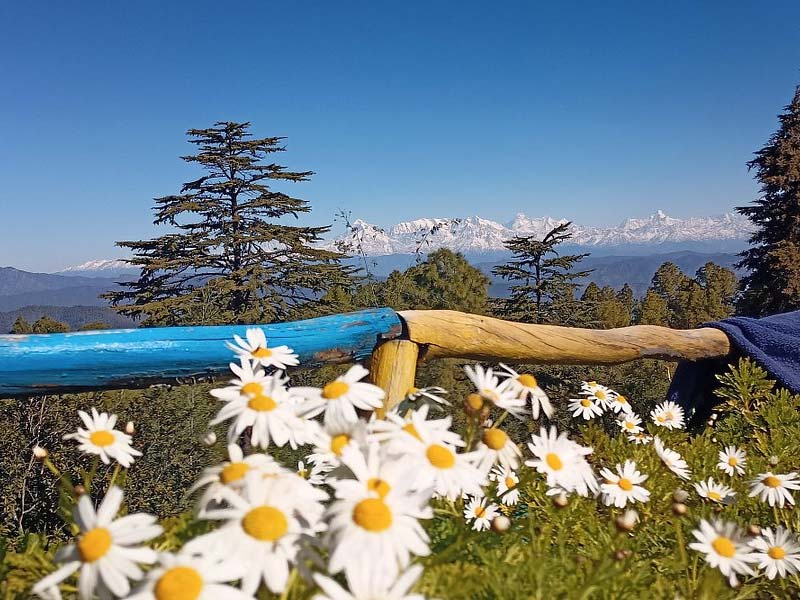 The population began to settle in Shitlakhet, an area rich in natural beauty, at the beginning of the twentieth century. Shiromani Pathak's son Nardev Pathak, a resident of Salla Rautela, was among the first family members to settle at this delightful spot along the Khairna-Karnprayag walking tour route. Road traffic did not have easy access to the hilly areas back then.
Foot pilgrims traveling to Chardham made a stop at Shitlakhet at the time. Around the year 1930, Shri Ram Bajpai of 'Balchar Seva Sansthan,' later known as 'Bharat Scout Guide,' arrived here and took land from Shiromani Pathak as 'Uttar Pradesh Bharat Scout,' and the foundation of the guide's summer training center was laid.
HOW TO REACH SHITLAKHET
If you want to get away from the hustle and bustle of the cities, Sitalakhet is the place to go. Sheetalkhet, located about 24 kilometers from the 'Ranikhet' meadows, is a lesser-known tourist destination in the Almora district. Kaleidoscope "Syahi Devi Temple" is an abbreviation for the "Syahi Devi Temple Sitalkhet is one of the best places to visit in Kumaon Himalayas, proudly located at a height of 1900 meters on the hills. From this off-the-beaten-path location, visitors can get a bird's-eye view of the Chaukhamba peaks.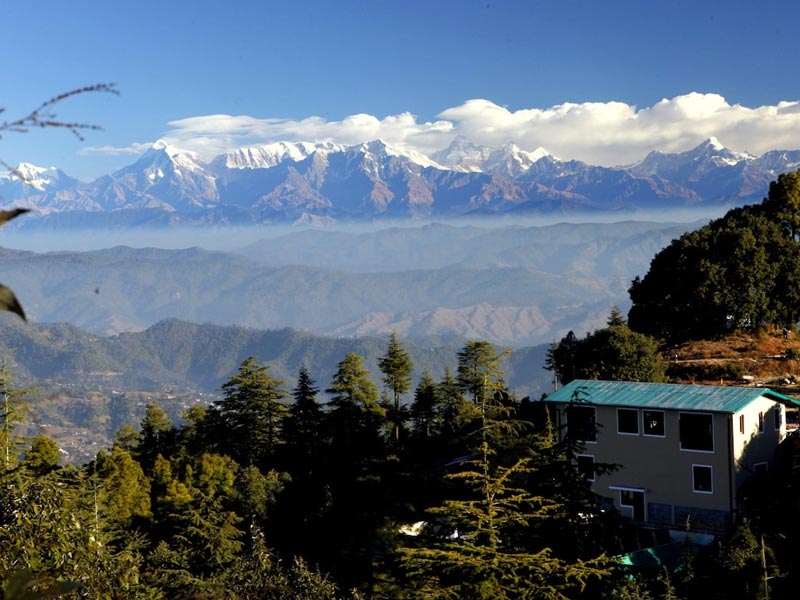 By Air- Pantnagar of Udham Singh Nagar, which is approximately 162 kilometers away, is the closest airport to this Shitlakhet hill station in Almora district. Pantnagar Airport via Almora is a domestic airport owned and operated by the Airports Authority of India that serves the city of Pantnagar in the north Indian state of Uttarakhand. If you plan to travel to Shitlakhet via Dehradun-Haridwar, the closest Jolly Grant will be in Dehradun.
By Road- Ranikhet, Almora, and Haldwani are all easily accessible by road. As a result, it is simple to travel to Sitalakhet and enjoy its natural beauty. A one-way private taxi or cab fare from Kathgodam to Shitlakhet costs between Rs 1500 and Rs 2000. Sitalakhet is 412 kilometers from Dehradun, 7 kilometers from Nainital, 20 kilometers from Almora, and 482 kilometers from Delhi.
By Train- Kathgodam, which is 125 kilometers away, has the nearest railway station. Almora Blvd (35 kms). North Eastern Railway serves Kathgodam railway station. Nainital, a 35-kilometer drive away, is served by the railway station. Kathgodam Railway Station is well connected to Delhi, Howrah, Lucknow, and other important cities in India.
PLACES TO VISIT IN AND AROUND SHITLAKHET
Shitlakhet is well-known for its natural splendor. This hill station attracts tourists because it is nestled in the lap of nature. Shitlakhet is a small hill station in the Himalayas. However, it is very calm and pleasant. The beautiful Himalayan peaks can be seen from here.
Where there is a lot of greenery, you get a sense of peace. The ancient temples, on the other hand, are linked to our history and faith. People who are tired of city life frequently prefer to visit places with a peaceful atmosphere. For those people, this place is nothing short of a paradise.
Ma Syahi Devi Temple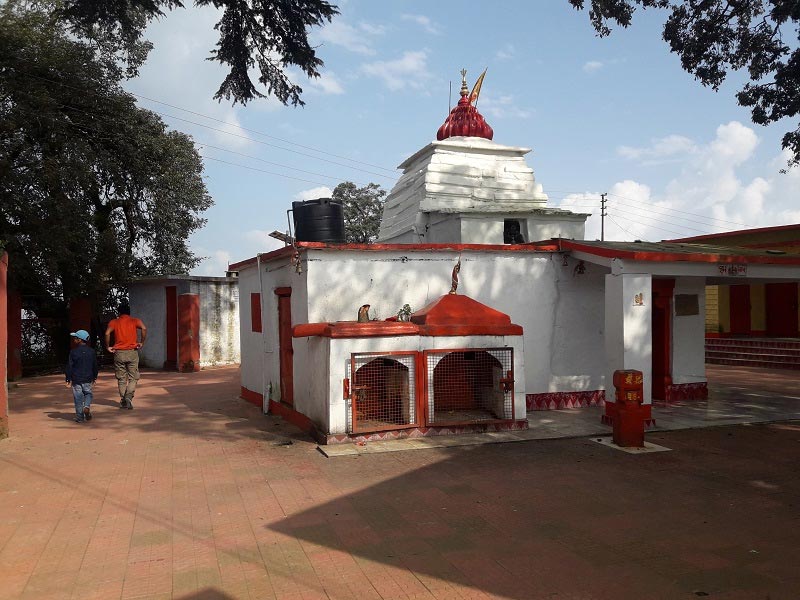 Shitlakhet is about 3 kilometres away from a temple dedicated to "Maa Syahi Devi." On the occasion of the New Year, Bhandara is held here each year. The temple's chief priest, Kailash Nath Goswami, stated that the temple was built in the 11th century and the idol of Lord Ganesha was established in 1254, and that whoever arrives at the mother's court with a pure heart has his wishes granted.
In the court of Mother and Goddess Ink Devi Mata's grace remains in the entire area, attracting devotees not only from Uttarakhand but also from other states. This temple is located at the highest point of 360 degrees around the Almora region. On clear days, the peaks from Himachal Pradesh to Uttarakhand can be seen. The people who live here keep the temple complex clean and well-maintained. If you are in the vicinity of Sitalkhet, you must go.
Bhalu Dam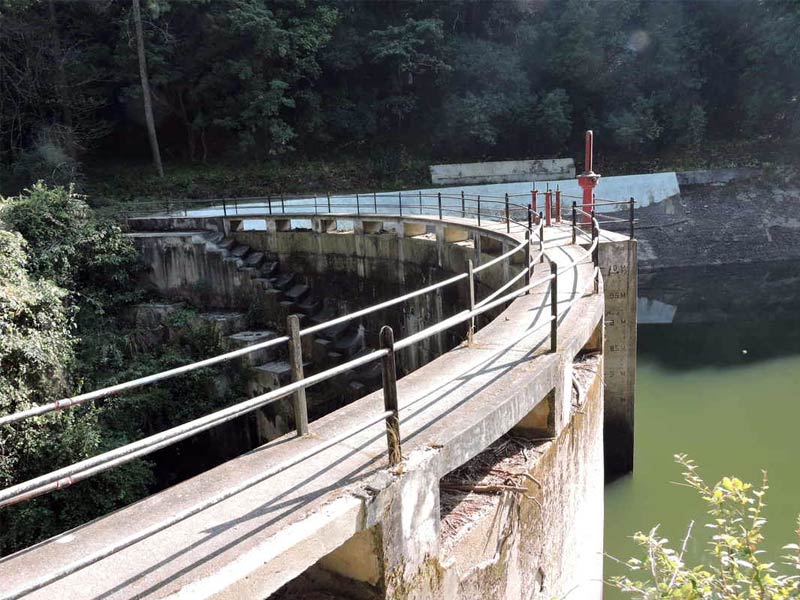 The Bhalu Dam is a small lake located 3 kilometres below the Chaubatia orchards. The snow-capped mountains of the alluring Himalayan ranges can be seen from this location. Relax in the gardens near this lovely dam. In 1903, the British government constructed this dam. This place is ideal for camping because it is open to tourists all year.
Dhokaney Waterfall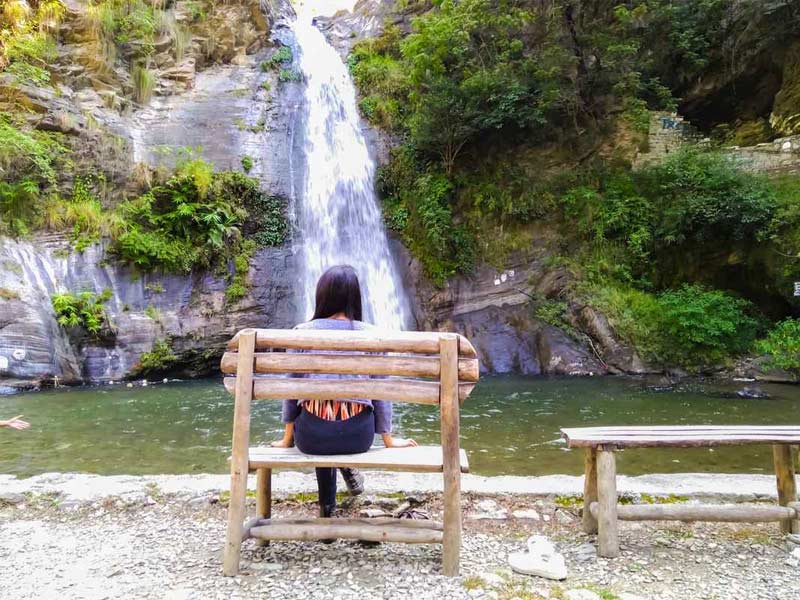 Going from Nainital to Almora, about 50 kilometres away, about 18 kilometres before Almora, there is a road within 2 kilometres that also goes to Ramgarh. This lovely waterfall can be found at the same location where the Kumaon Mandal Vikas Nigam operates.