Gada Gushaini is a natural wonder that never fades.

---
Himachal Pradesh, also known as the "Province of the Snow-Covered Mountains," is a state in northern India. It is one of the thirteen mountain states in the Western Himalayas, with an extreme landscape that includes several peaks and extensive river systems.
Himachal Pradesh is India's northernmost state, bordering the union territories of Jammu and Kashmir and Ladakh to the north, as well as the states of Punjab to the west, Haryana to the southwest, Uttarakhand to the southeast, and Uttar Pradesh to the south. To the east, the state shares an international border with China's Tibet Autonomous Region. Dev Bhoomi, which means 'Land of God,' and Veer Bhoomi, which means 'Land of Braves,' are two other names for Himachal Pradesh.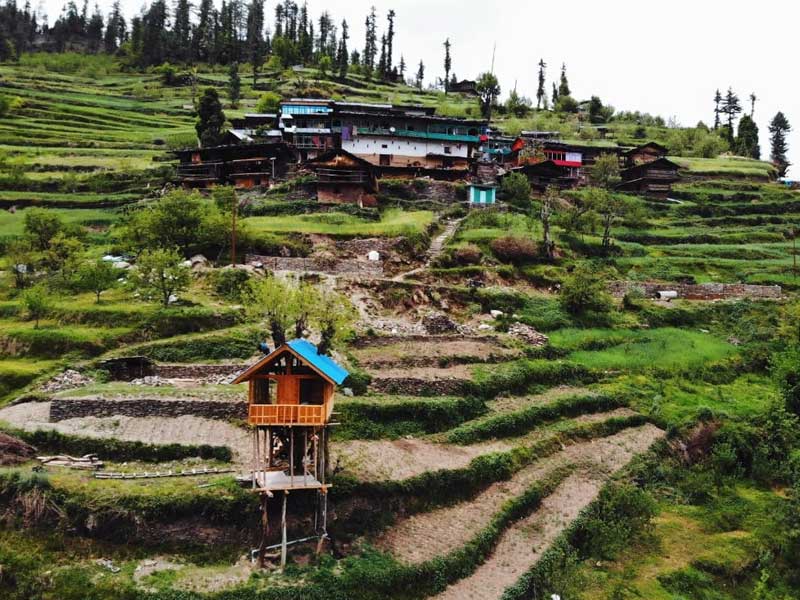 There are many well-known places in Himachal Pradesh, such as Manali, Kullu, Shimla, and Solang, but there are still some that are unaffected by tourism, such as Gada Goshaini.
Some places' names appear to be mirages in the mind. Not because they are physically difficult to reach, but rather because no one from the mortal world has ever been there. As a result, when unintentional travellers like myself end up in obscure and little-known hamlets like Gada Gushaini, the resulting stories are almost always epic.
Gada gushaini is a natural wonder that never fades. In the winter, it is snow-covered, and in the summer, it is always spring. Banjar tehsil is 20 kilometres away. Despite changes in lifestyle, people continue to follow age-old customs with fervor.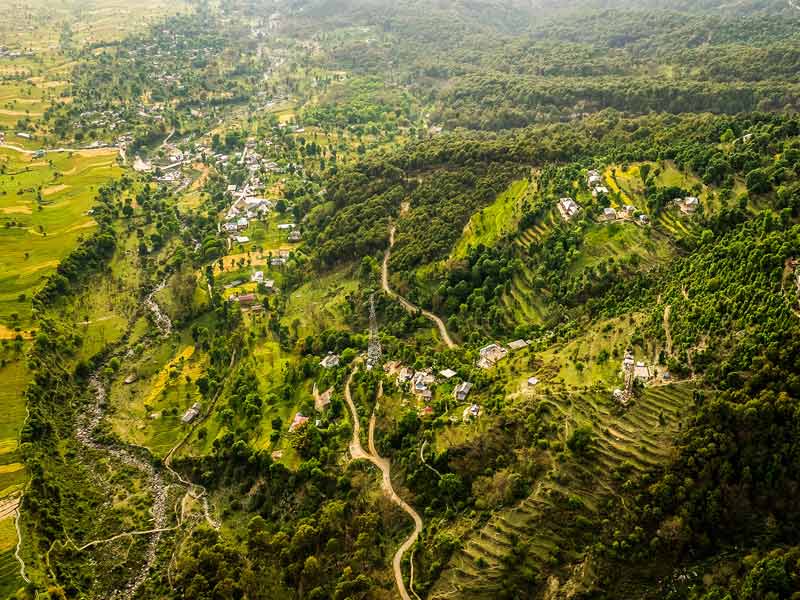 Because this location is isolated from the rest of the world, there is untouched natural beauty everywhere and little pollution from the outside. Without a doubt, changes are occurring, and the state is slowly but steadily catching up to the rest of Himachal Pradesh. A hospital, three public schools, and one government-run degree college are among the facilities. Even though much more needs to be done, the place is reaching its tipping point.
Gada Gushaini is a magnificent travel destination that offers magnificent and splendor places to experience nature's surreal beauty. In Gada Gushaini, you will be spellbound by the beautiful climate, natural beauty, outstanding landscapes, and striking views. Those who want to be engulfed by nature's splendor should travel to Gada Gushaini and explore the best tourist attractions there.
This lovely location has a lot to offer visitors looking for the best tourist attractions in Gada Gushaini for sightseeing or city tours with their families and friends. There are a number of well-known tourist attractions where you can go and participate in some exciting outdoor adventure sports and activities.
The Baloo Nag (Balu Nag) Temple is located on a detour, and the path, even for a two-wheeled vehicle, is very rough. Bahu is a traditional village with stone and wood structures and stone tiled roofs. This is a beautiful place to spend a few days enjoying the joys of pristine nature that this region has to offer.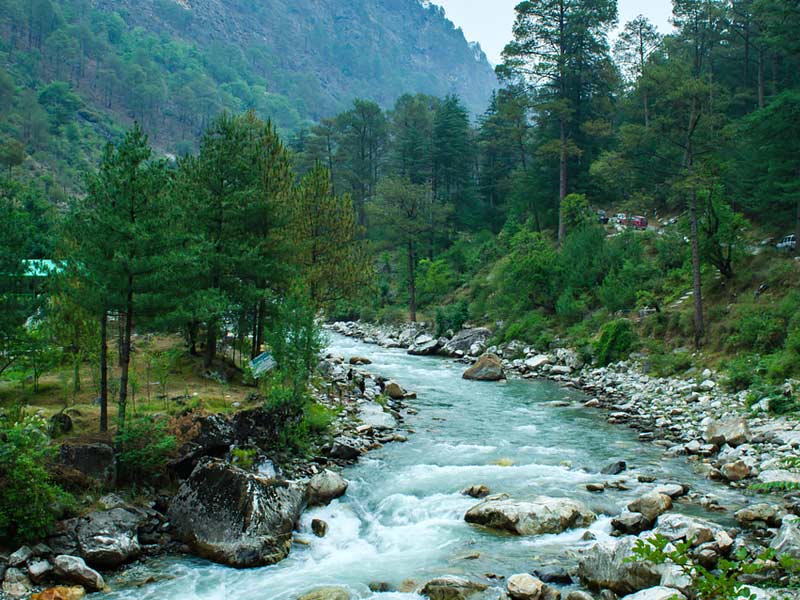 You can also walk to the meadows, which offer a glimpse of a small lake where another temple can be found. The meadows are flanked by massive deodar trees with large trunks; you might be reminded of photographs from Yellowstone National Park in the United States.
In Bahu village's meadows, there are numerous shrines and statues. It's all very scenic and remote, which makes it unique.
Seeing these temples in such remote locations will make you feel safe and not alone.
Among those shrines was the well-known Jalpa Mata Temple.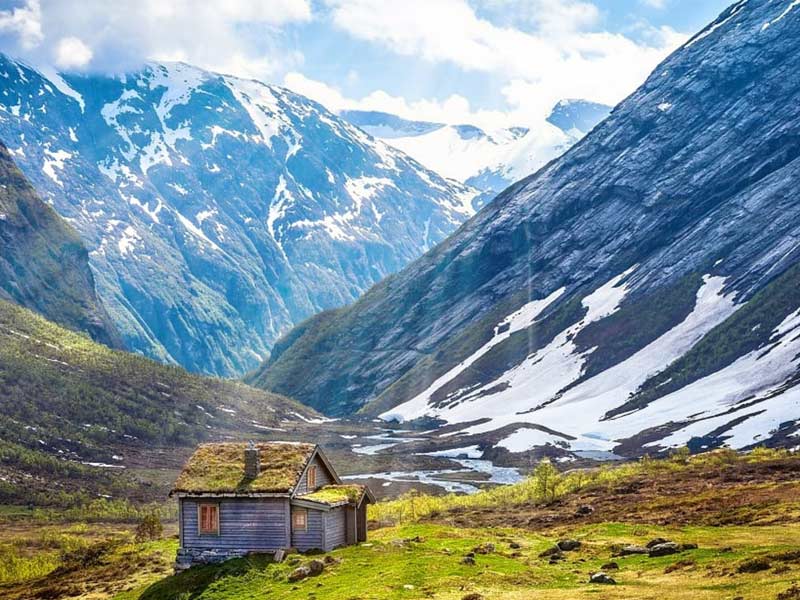 The temple is situated on the beautiful Saroa peak, making it even more picturesque. Apple orchids and a forest can be found here. When the wind blows, wood carpentry is completed. Small wooden kandeels produce wonderful music that will undoubtedly calm your mind and make you feel relaxed. The Jalpa Mata temple is built in such a way that it perfectly fits the climatic conditions of the surrounding area.
By Air, how do you get to Gada Gushaini?
Kullu Manali Airport in Bhuntar is the closest airport, about a five-hour drive from town. It has excellent connections to cities such as New Delhi, Pathankot, Shimla, Chandigarh, and Dharamsala, among others. Gushaini's nearest international airport is Sri Guru Ram Dass Jee International Airport in Amritsar, which is about a four-hour drive away. It has excellent connections to a number of major cities, including Dalhousie, Delhi, and Jammu.
Kullu's Bhuntur Airport is the closest airport.
By Road, how do you get to Gushaini?
Gushaini is 50 kilometers from Chamba, 115 kilometers from Kangra, 143 kilometres from Palampur, 234 kilometers from Mandi, 258 kilometres from Bilaspur, 301 kilometres from Kullu, 344 kilometres from Manali, and 290 kilometers from Bhunter, and is connected by the Himachal Pradesh State Road Transport Corporation (HPSRTC) and private travel services.