Mulki is a panchayat town in the Mangalore taluk of the Dakshina Kannada district of Karnataka, India. Located on the banks of the beautiful Shambhavi River. It was once known as Moolikapur before being renamed Mulki. It is a tiny village with inhabitants of many religions located 10 kilometers north of Suratkal. Karnad is a district in Mulki. Mulki railway station is the nearest railway station. Mulki village is situated on the banks of the Shambhavi River in the Mangalore taluk of Karnataka's Dakshina Kannada district.
It was once known as Moolikapur before being renamed Mulki. It is a tiny village with inhabitants of many religions located 10 kilometers north of Suratkal. Karnad is a district in Mulki.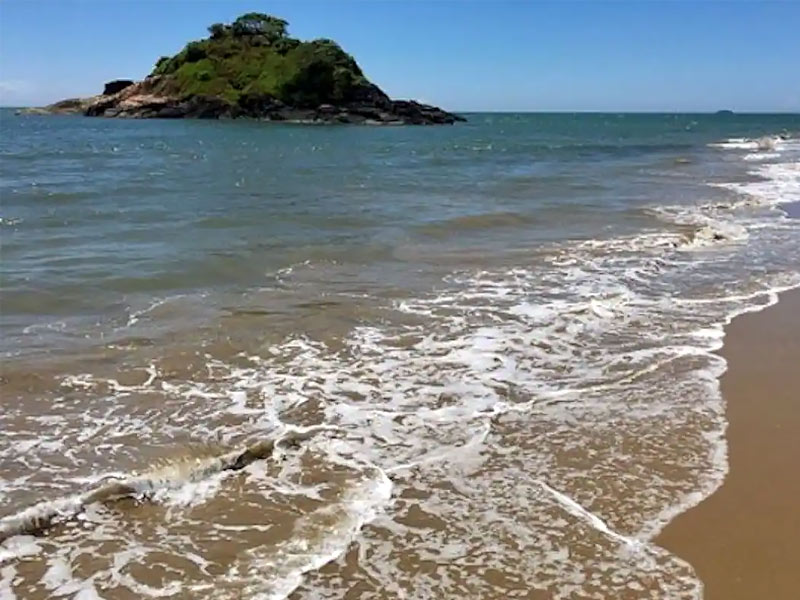 Except for the monsoon season, Mulki attracts many foreign and domestic tourists all year. Tourists come to Mulki to participate in water activities like surfing, stand-up paddleboarding, kayaking, and sailing.
Mulki's crystal clear waters are one of its most popular tourist attractions. Mulki's beaches are studded with surf schools and clubs, including India's first surf club, the Mantra Surf Club. These schools provide licensed surf instructors with private and group surf training.
Among the many surfing sites on the Caribbean Beach, make sure to ask your teacher to take you to the confluence point of the Shambhavi River, the Nandini River, and the Arabian Sea, which is a fantastic place to test your talents.
In addition to instruction, the clubs lend out surfboards to experienced surfers who want to ride the waves independently. Some of these clubs also provide personalized experiences, such as transporting you to private beaches to learn to surf. Members of the club can also go on specialized surfing tours to the islands of Andaman and Lakshadweep.
Surfing in Mulki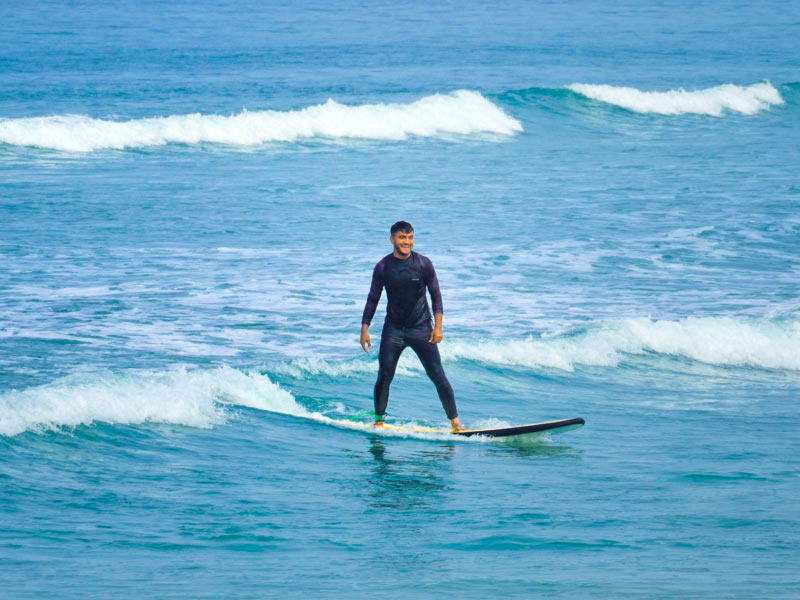 If you're seeking the greatest surf spot in India, go no further. Mulki is located around 29 kilometers from Mangalore in Karnataka. The first Indian surf school was established here, and there has been no turning back since. Mulki beach is one of India's safest beaches; there are no hazardous marine critters, rocks, or corals — simply a pleasant, soft sandy beach. It's a beginners' paradise since it boasts a favorable learning atmosphere and some of the top qualified teachers. The ocean water is fantastic all year, except during the brief monsoon season when it is better not to wander into the ocean to learn to surf.
Kayaking in Mulki 
Mulki also serves as the starting point for some of the most thrilling long-distance kayaking routes in the region, thanks to its clear waterways, stunning landscapes, and warm weather conditions. Rent a kayak with your pals and row down to the kayaker hotspot, Palimar Dam, during the day. Palimar is the last dam on the river's west bank, and its picturesque setting makes it an ideal destination for a day-long adventure trip from Mulki. Spend the night sleeping in the woods near the dam before returning to Mulki in the morning.
Soaking the sun in Mulki's white sand beaches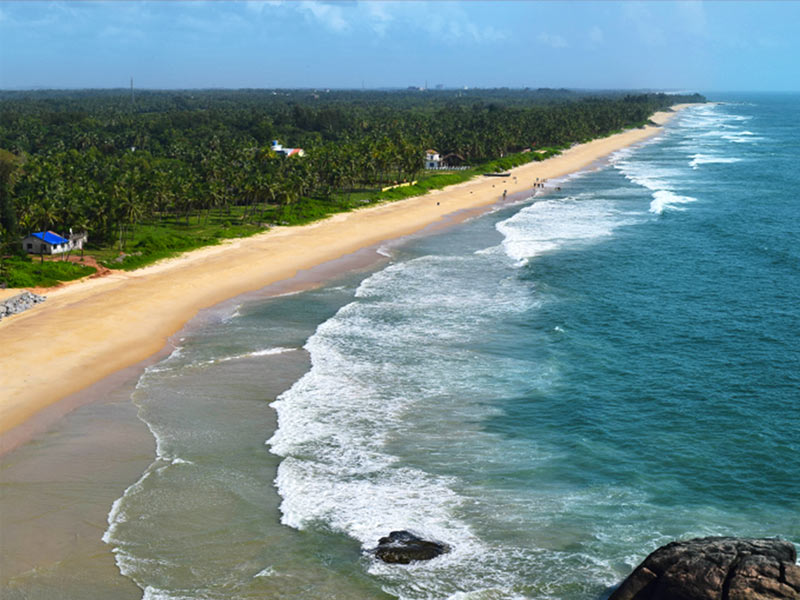 Karnataka boasts a stunning coastline that draws beachgoers from all across the country. The area around Mulki offers some beautiful white sand beaches that are excellent for relaxing and soaking up some Vitamin D. Relax on the beaches of Sasihitlu, Surathkhal, Hosabettu, and Panambur sample local cuisine at beachside shacks.
Great place for strolling and wandering 
Mulki is a community that relies heavily on agriculture and fishing for a living. Its population is diverse. Explore this little town's diverse cultures by taking a walking tour, meeting and engaging with residents, and learning about their history, customs, and way of life.
Offer your prayers in Mulki's well-known temples.
Devotees travel from all across Karnataka to Mulki to worship at the temples of Shree Durga Parameshwari and Shree Venkataramana. Visit these historic temples to lend a sense of optimism and calm to your journey.
The cuisine offered by Mulki
Mulki does not have many dining alternatives because it is not a popular tourist destination. One might always travel down to Mangalore to sample the famed Mangalorean food.
Mangaloreans enjoy employing spices such as coconut, dried red chilies, garlic, ginger, curry leaves, and tamarind in their meal, often spicy. Fish is an essential element of the region's diet, as it is in other coastal places. Classic meals to eat when in Mangalore include chicken ghee roast, Mangalorean fish curry, and Mangalore buns.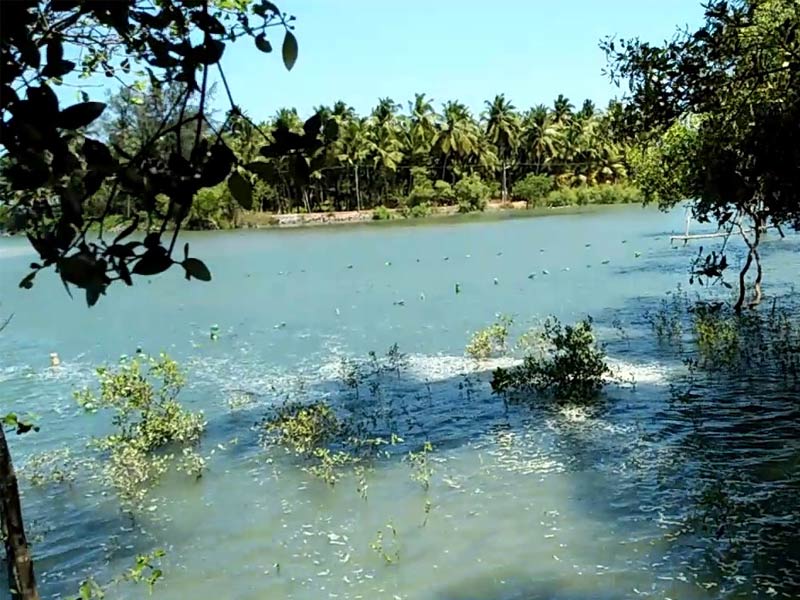 How to reach the beautiful Mulki?
Getting to Mulki by Air: Direct flights from New Delhi to Mangalore, the nearest airport to Mulki, start at Rs3,500. Hire a cab from the Mangalore airport, and you'll be in Mulki in approximately 45 minutes (25 km).
By Train: The journey from New Delhi to Mangalore railway station takes around 35-40 hours. Mulki is 26 kilometers from the train station and can be reached in 40 minutes.