Unique culture, lush green valleys, beautiful view of the mighty Himalayas, rivers, and marvelous lakes – Uttarakhand is beauty personified. From adventurous road trips to breathtaking snowfall in winters, the heavenly beauty of the northern state is unmatchable. The state has a significant place for travelers as well as Hindu pilgrims all over the country. When people get tired of their busy lives in the cities, they head to Uttarakhand for a rejuvenating experience. Uttarakhand has an abundance of natural beauty and adventurous spots that will leave you mesmerized.
The northern state is a heaven for adventure lovers as you can enjoy activities like trekking, bungee jumping, paragliding, and river rafting at several places in Uttarakhand. One can't define the beauty of Uttarakhand in words. It has one of the most beautiful picturesque spots in the country. It won't be wrong to call this place the spiritual capital of the country. The history and culture of Uttarakhand are unique just like its landscapes. We've compiled a list of 5 such places that you should visit in Uttarakhand.
1. Rishikesh: Rishikesh is one of the most beautiful and popular tourist destinations in Uttarakhand due to its connectivity and its location on the bank of the holy Ganga river. The beautiful town is located on either side of the river. This place is both the adventure capital and pilgrim capital as it is located very close to the holy city of Haridwar. You can visit the whole of Rishikesh in 3 days and can add Haridwar to your travel list as well by adding another day to your stay. The most popular things to do in Rishikesh are bungee jumping, river rafting, and camping. Don't miss the famous Ganga aarti on the bank of the Ganga river. You don't have to worry about your stay here as there are numerous hotels and hostels in the town.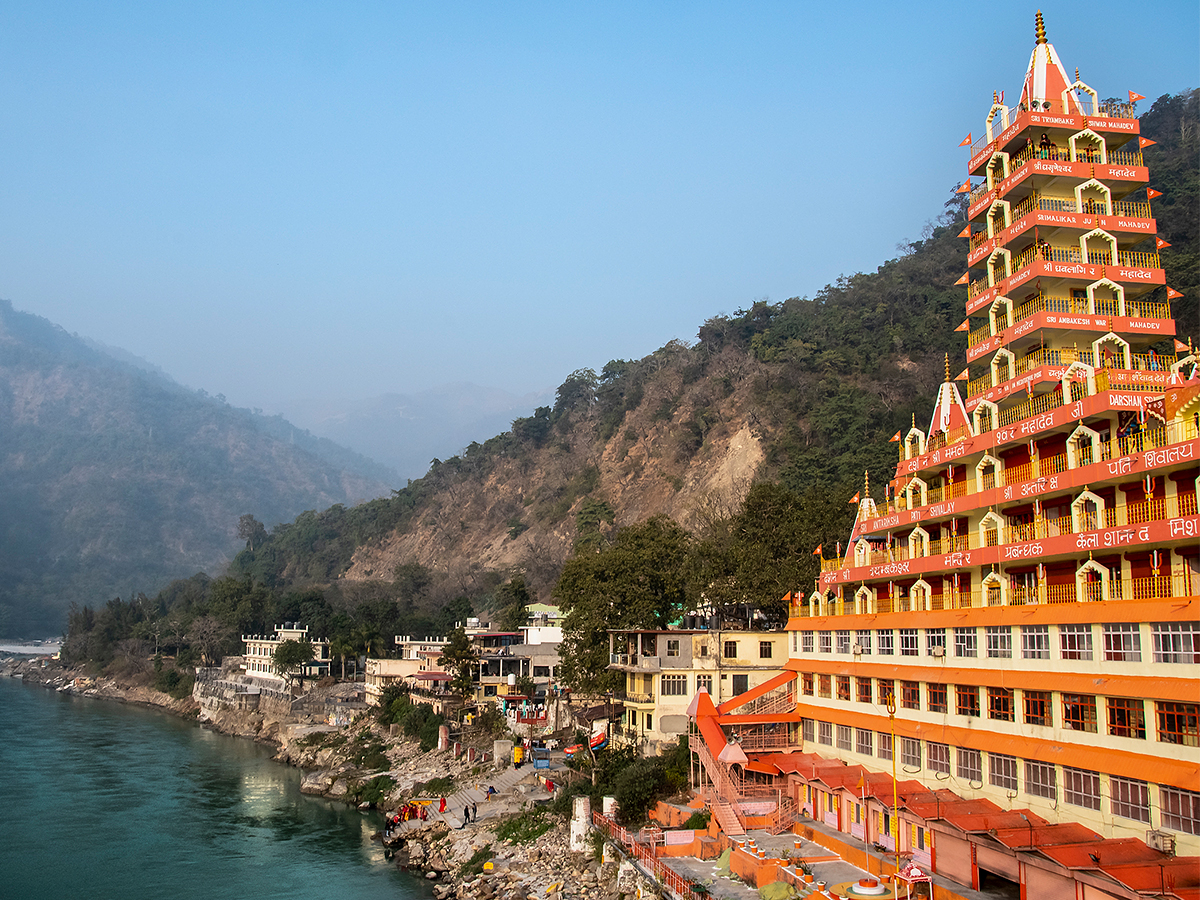 2. Auli: The location of this breathtaking hill town makes it one of the most exotic destinations in the country. Located adjacent to the holy shrine of Badrinath, Auli is a dream destination for ski enthusiasts. The view of snow-capped mountains from the window of your hotel will leave you in awe of the hill station that is located at an altitude of 2,800 meters. Auli is connected to Joshimath through a long cable car link and a ride on the cable car is an unbelievable experience. The beautiful hill station is surrounded by oak forests, Nanda Devi, and Nar Parvat mountains that give it a glorious view.
3. Chopta: Located at an altitude of 2,680 meters, Chopta is one of the least explored destinations in the state. It is the base of the famous treks to Tungnath and Chandrashilla and its three peaks namely Trishul, Nanda Devi, and Chaukhambha peaks serve as natural spots for enjoying a 360 degrees view of the mountains. It is also a famous trekking destination and is popular among adventure lovers. The best time to visit Chopta is in the winters and it is a heaven for photography lovers.
4. Lansdowne: Another famous tourist destination in Uttarakhand, Lansdowne is a cantonment town that was founded during the British period by the then viceroy of India. The lush green valleys and calm atmosphere of Lansdowne are key points of attraction in Lansdowne. While you can enjoy trekking and camping here, Lansdowne is mainly preferred by those who are looking for a relaxing holiday amid a calm and soothing atmosphere. The best time to visit this place is between April and June. You can reach here by road. The nearest railway station to Lansdowne is in Kotdwar which is 1 hour away from the picnic town.
5. Chamoli: Popularly known as the 'abode of God' Chamoli is a well-known district in Uttarakhand that is known for its holy Hindu shrines and temples. Geographically the largest district in Uttarakhand, Chamoli is heaven literally and for adventure lovers as well. Earlier known as Kedar-Khand, the district is home to several holy shrines including Badrinath, Hemkund Sahib, Joshimath, Karnaprayag, Nandprayag, and Vishnuprayag. But it's not just about holy shrines and pilgrimage sites. You can enjoy several adventurous activities such as trekking, skiing, and cable car rides. Sightseeing in Chamoli is a soothing experience. You can cover the whole of Chamoli in 5 days. Also, you can visit this place any time of the year except for winter. It is well connected to places like Rishikesh, Rudraprayag, and Pauri through roads.