When one thinks of Britain, the first few things that come to the mind are the famous London Bridge, picturesque Nottingham, the scenic Thames River and the epic Lord's cricket ground. Some of the most developed cities are in the United Kingdom. The iconic Royal palace, majestic cricket grounds with extraordinary facilities, quaint streets, quirky cafes and world-class public transportation, there are several reasons to fall in love with the cities in the UK.
It is a country that finds a place in the list of almost every travel enthusiast. You can find a lot of information related to the cities worth travelling to in the United Kingdom. But there's hardly a mention of the villages in that part of the world.
Barring some classic Hollywood movies, the villages of the United Kingdom remain unknown to the larger world population. The villages in the UK sit comfortably amid lush green plains. Colourful huts and cottages alongside waterfronts and mind-blowing country walks are the highlights of beautiful UK villages that add jewels to the crown of Britain.
Far from the chaos and hustle and bustle of cities, these villages provide an opportunity for travellers to enjoy a perfect and relaxing stay amid natural beauty. This list features 9 of the best villages in the United Kingdom.

Ombersley, Worcestershire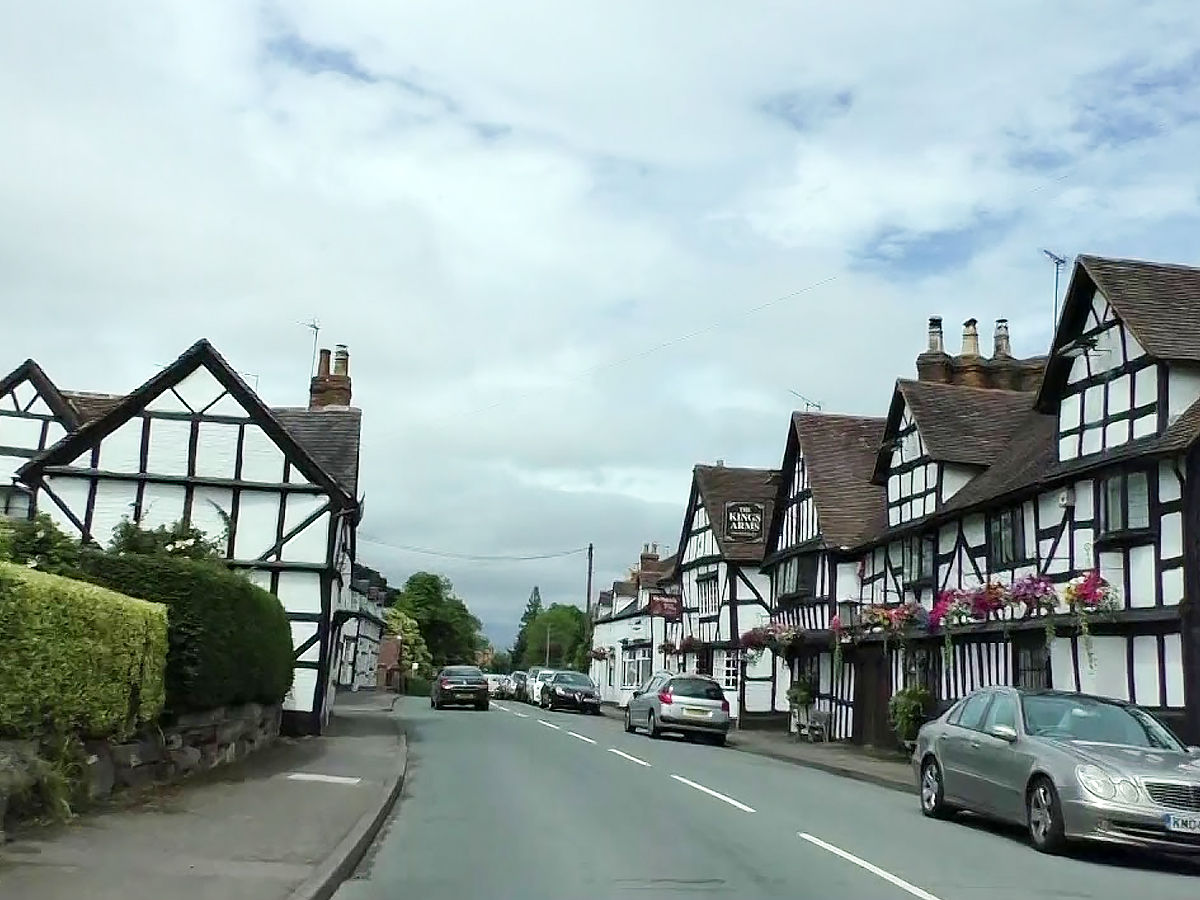 Ombersley is a beautiful village with a very rich history. Houses made of timber give the village a uniformity and a unique look. The picturesque village sits comfortably between the Malvern Hills and the Shropshire Hills. The ancient architectures give the village a unique look. Natural beauty oozes out of this village. Wonderful food shops, quaint restaurants and quirky cafes will make your visit to this place enjoyable.
Snowshill, Gloucestershire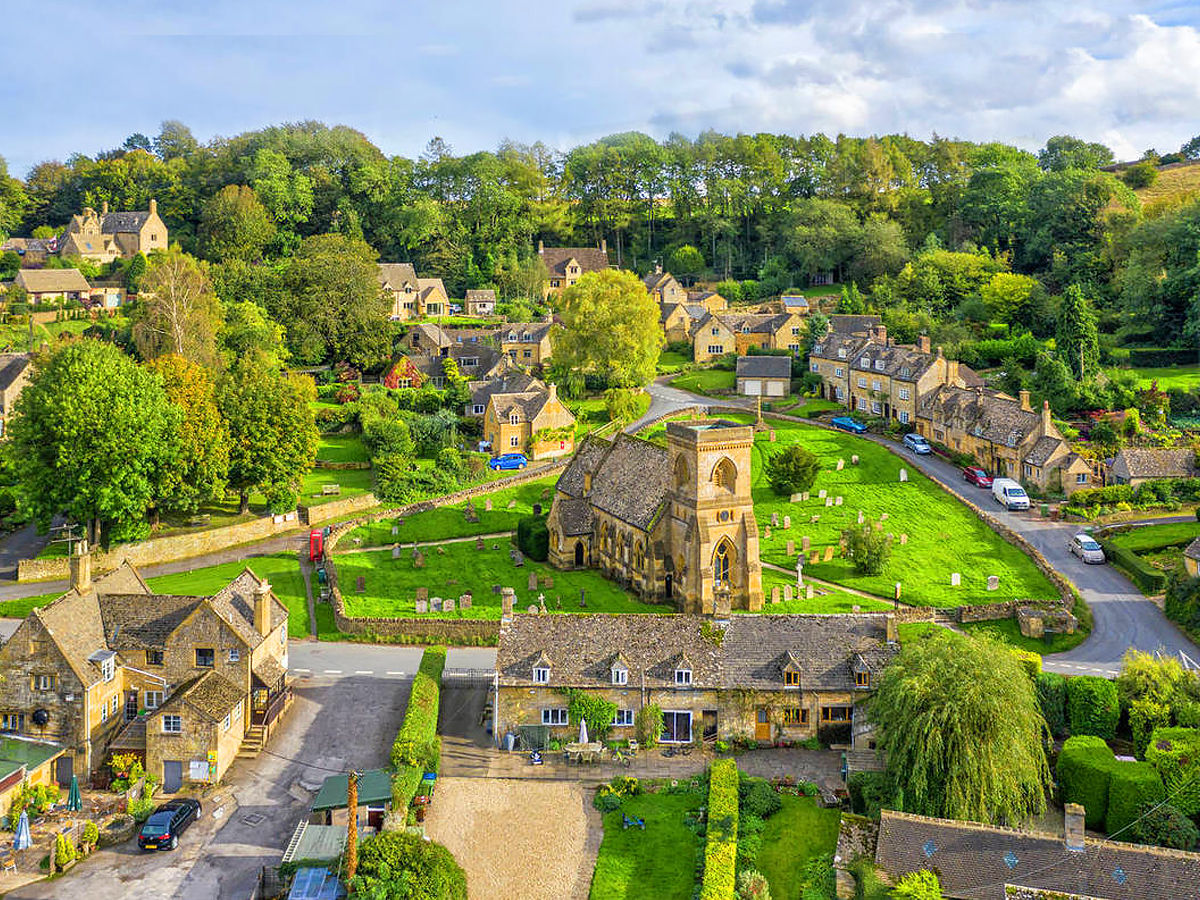 Snoshill is not like any typical village. It is a perfect blend of progress and ancient architecture. The village is known for its honey-stone cottages, a glorious Victorian church and untouched natural beauty. A beautiful Snowshill Manor, a National Trust property housing Charles Wade's eccentric collection of toys and iconic lavender fields make this village look like a beautiful painting. 
Surely it looks like modern medieval United Kingdom
Upper Swell, Gloucestershire 
Gloucestershire has plenty of beautiful villages and Upper Swell is another addition to a marvellous list. Traditional golden stone cottages, a significant 12th century Norman church and a river flowing beneath it add value to the beauty of the village. The village lies in the Dikler Valley and has a lot of hiking routes and adventurous bike trails. It is a great destination for adventure lovers. History and natural beauty are inclusive to Upper Swell.

Plockton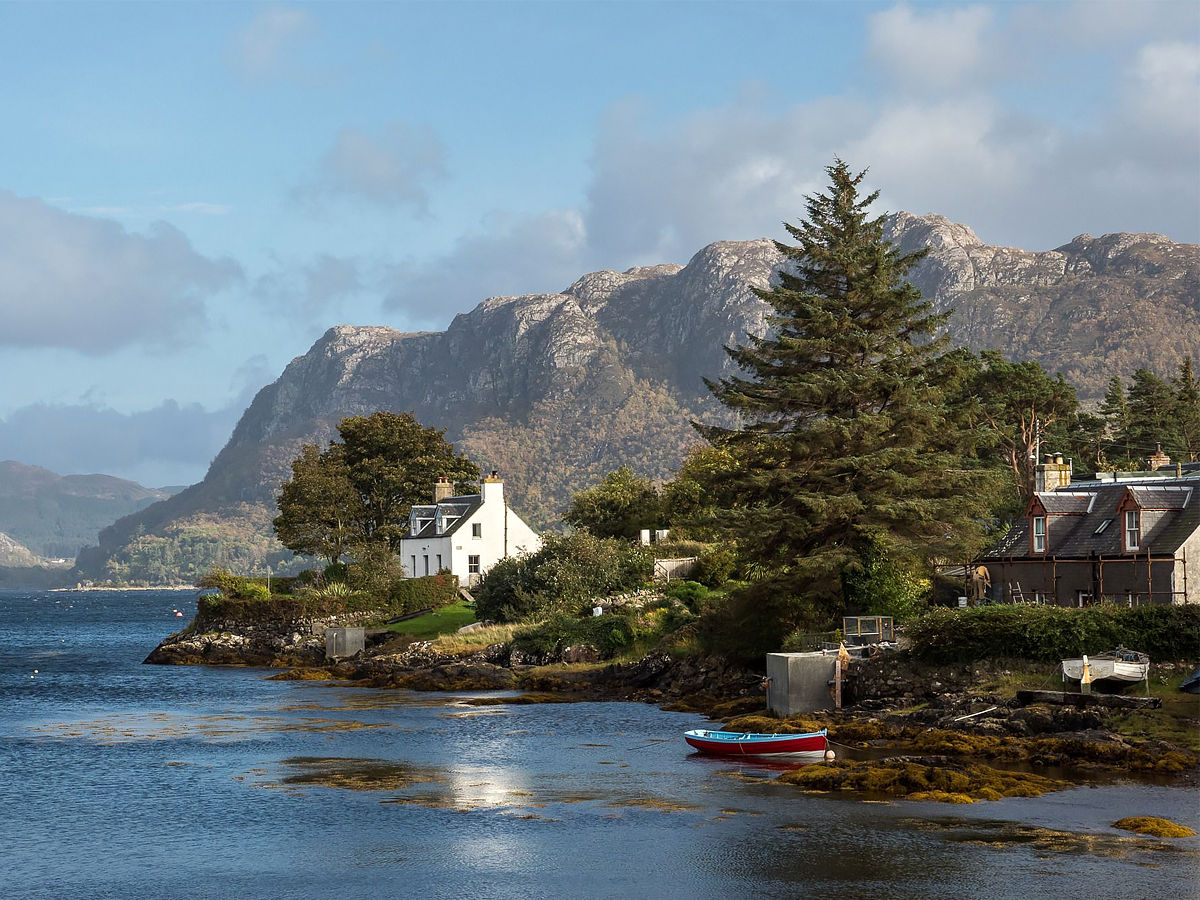 Plockton is a quaint fishing village in Scotland. The village is guarded by majestic highlands. The village relies on tourism and fishing for its economic support and it is a picture-perfect tourism destination for those who are looking for a calm and soothing holiday experience. Just like any other village in the United Kingdom, unique ancient cottages are a highlight of this village. You can enjoy boating and fishing near Plockton's harbour. The highlight of the village is a majestic mansion built-in 1866 for railway entrepreneur Sir Alexander Matheson.
Cushendun, Northern Ireland
Northern Ireland is a very beautiful region altogether and Cushendun village is simply one of the best. Designed in 1912 by prominent architect Clough Williams-Ellis, the village houses a series of vibrant-coloured harbourside houses and a historic stone bridge. The quiet atmosphere near the cottages will make you fall in love with this village. The lush green plains and valleys at the backdrop of cottages add value to the beauty of the village.
Porthdinllaen, Wales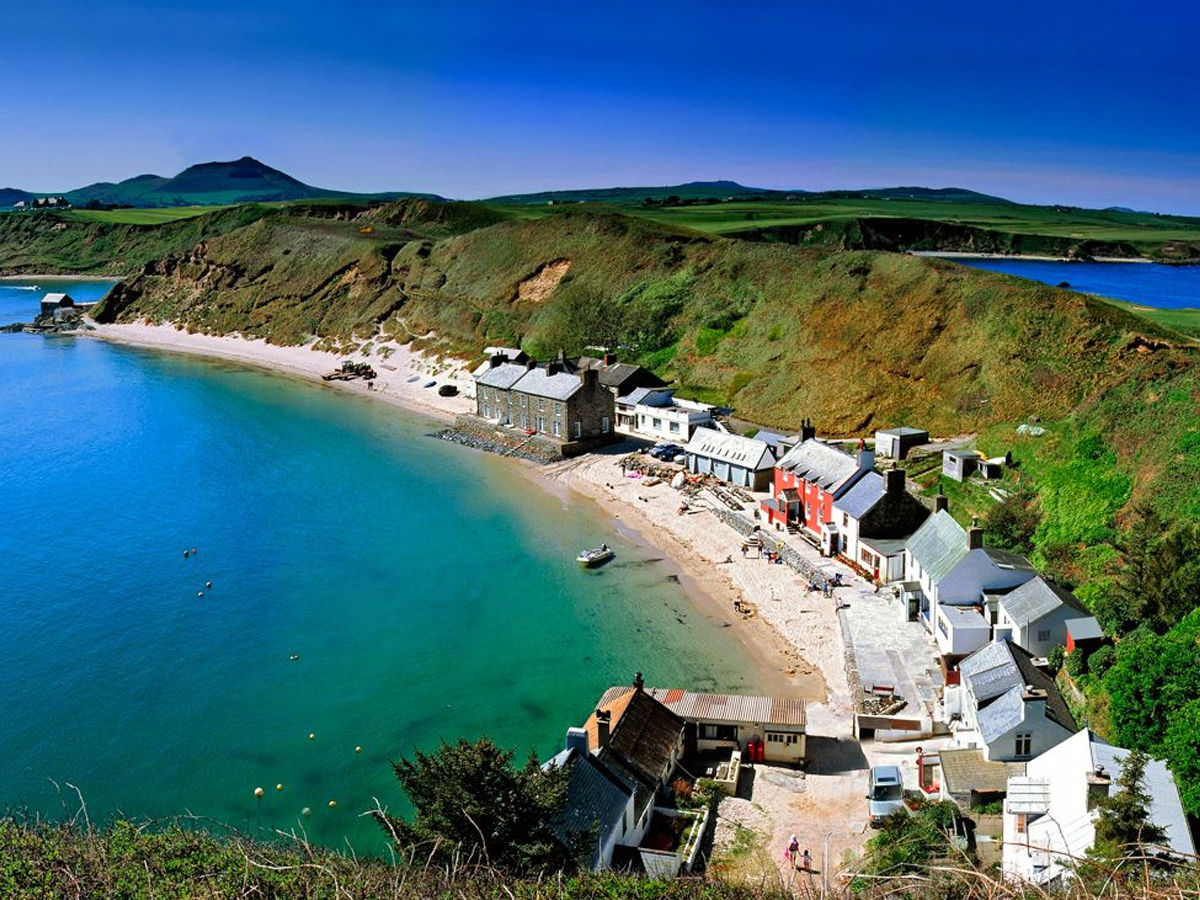 If you want to spend a memorable holiday amid untouched natural beauty, head to Porthdinllaen in Wales straight away. The former fishing port that later evolved as a village house a natural harbour. This is one of the places that has not been affected by modern-day development activities. The awestruck views from the gorgeous beachside make the village one of the most beautiful villages in the United Kingdom. 
Luss, Scotland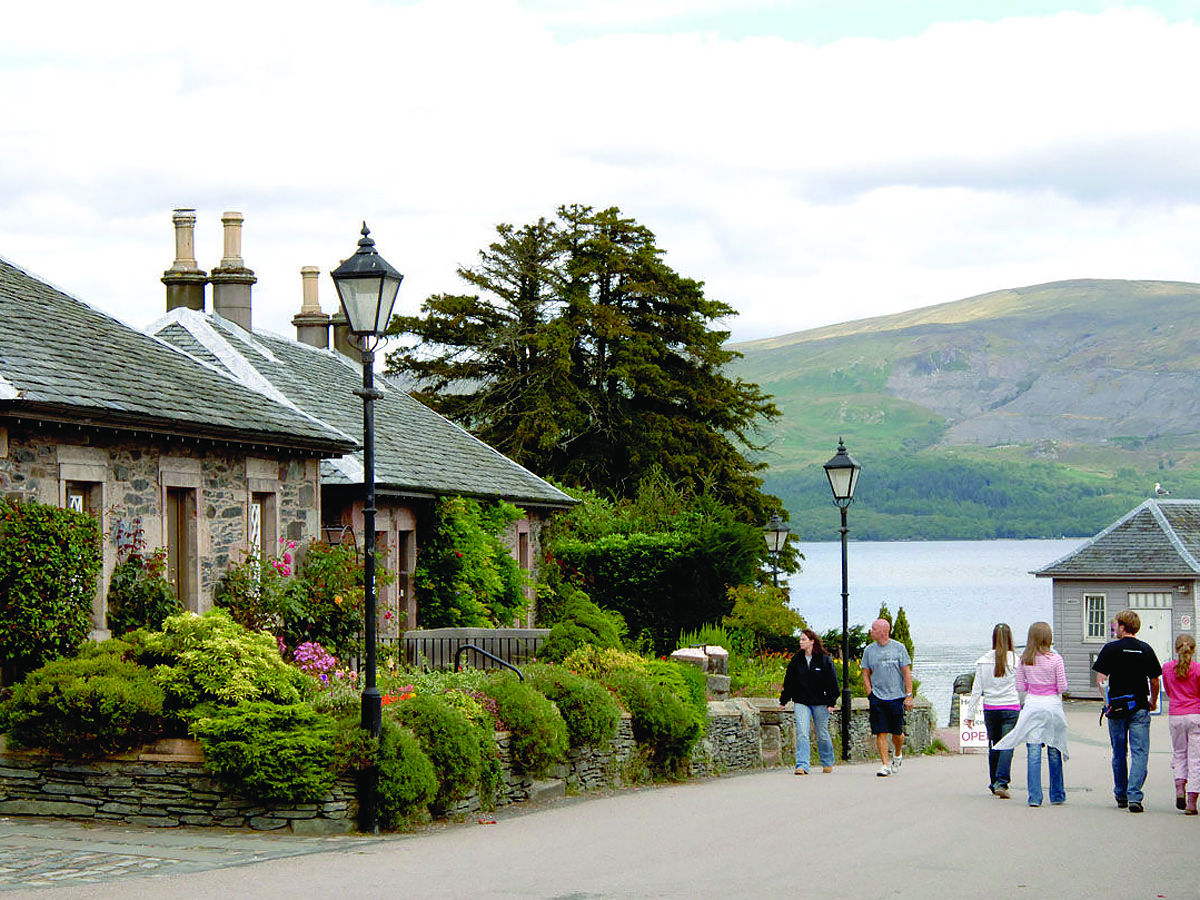 If you want to have a look at what ancient English architecture looks like, pick your camera and head to this beautiful village in Scotland. The conservation village's history goes back to the medieval period. The 18th and 19th-century sandstone cottages amid picturesque locations make this village look extraordinary. Loch Lomond is one of the places that you must visit in Luss. This village is heaven for budding photographers.
Hawkshead, England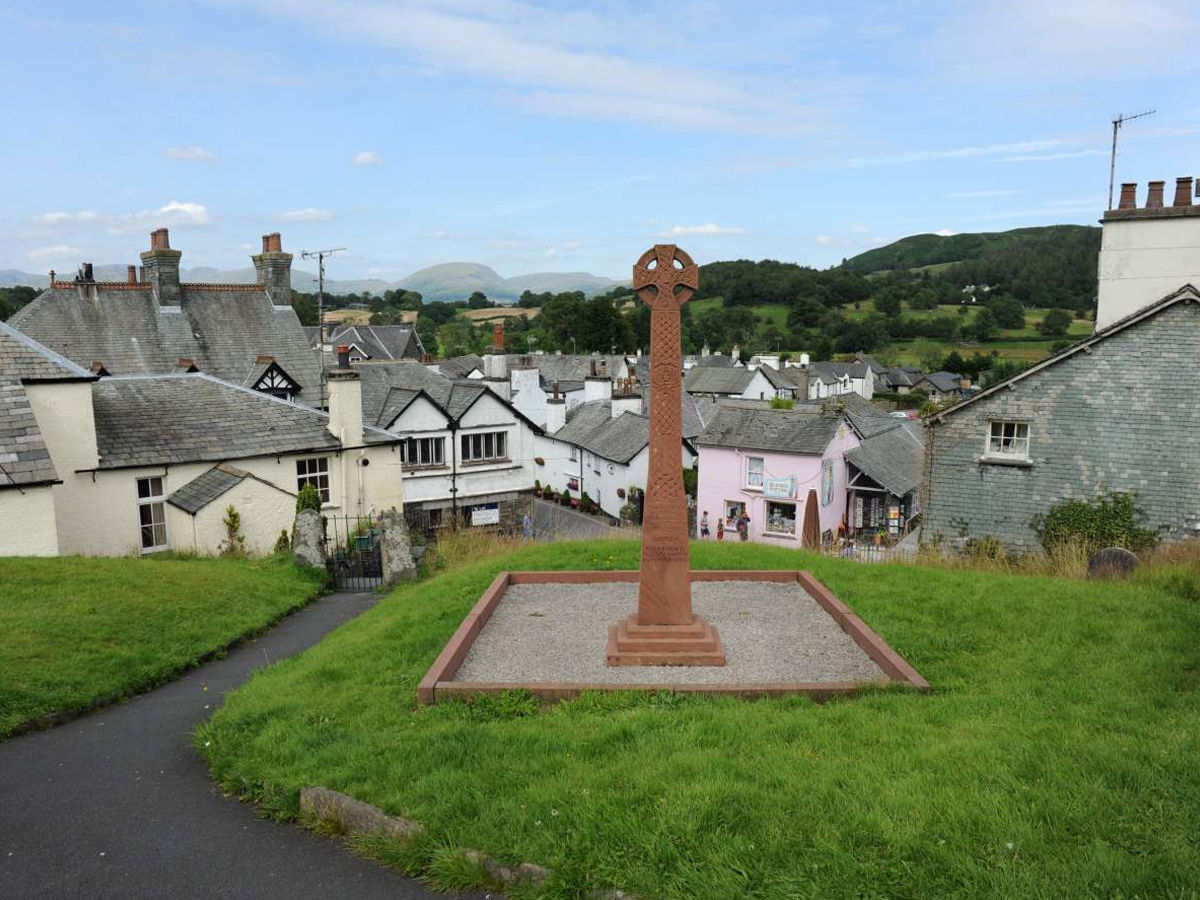 This English village is so beautiful that you will feel like you are in a movie. Looking at this ridiculously beautiful village, you will have to pinch yourself to pull yourself back to senses. The historic English village is famous for its cobbled streets and whitewashed cottages that give the village an exotic look. The Hawkshead Hall Gatehouse is one of the must-visit places in the village. Despite it being a village, Hawkshead has some happening pubs to keep you refreshed.
Mousehole, Cornwall
If you think there's nothing that can be perfect try saying that after you visit Mousehole. Houses made of stones lined up next to one another like a maze give this village a unique look. The village is famous for fresh seafood courtesy of its freshwater bodies. You can click beautiful pictures while enjoying activities like boating. Walking through the streets of the village is an experience in itself.