Ooty is a famous resort town in the state of Tamil Nadu in India. Located in the Western Ghats, Ooty was founded as a summer resort during the British era. Situated at an elevation of 2,240 meters, Ooty is one of the most popular holiday destinations in the southern part of the country. Gifted with lush green hills, enchanting valleys, beautiful lakes and vast tea gardens, Ooty is a visual delight that has no dearth of scenic landscapes. Every other corner in this resort town is worth capturing on the camera. Often called the "Queen of Hills", Ooty attracts travellers, especially honeymooners, from all across the country.
There are many sightseeing spots in the entire hill town and it offers a memorable stay amid a pleasant and calm atmosphere with fresh air. There are a lot of things to do in Ooty, including a ride on the very famous Nilgiri Mountain Railways.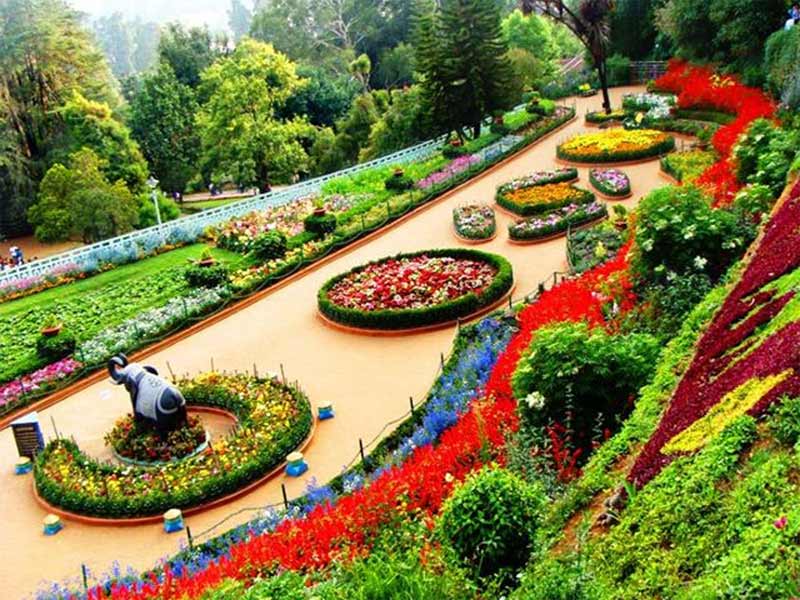 How To Reach?
By air: The nearest airport is Coimbatore airport, which is just 88 km from Ooty. The airport is well connected to major Indian cities. You can take a cab from the airport to Ooty.
By Bus: Another alternative is to travel by road. There are direct luxury and semi-luxury buses from cities like Bangalore, Mysore and Chennai for Ooty. The travel time from these cities is nearly 6 to 8 hours.
By Train: The nearest railway station to Ooty is Mettupalayam, which is just 40 km from Ooty. There are direct trains for Mettupalayam from Chennai, Bangalore, Coimbatore and other cities.
Top Places To Visit in Ooty:
Nilgiri Mountain Railway: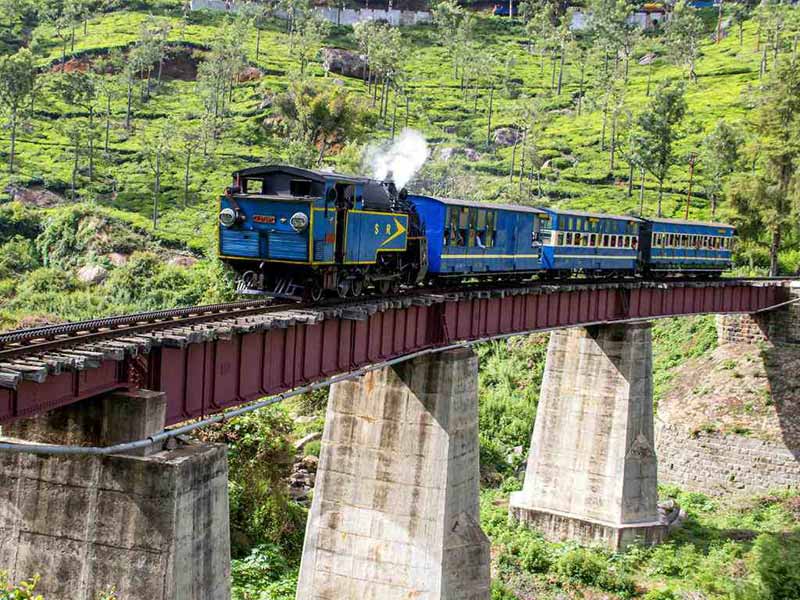 A UNESCO World Heritage Site, Nilgiri Mountain Railway or the Toy Train was built during British rule. It is one of the most popular tourist attractions in the town. You must take a ride in the toy train that passes through dense forests, offering a view of the dramatic landscapes in the resort town. The route followed by the toy train is the steepest route in Asia. A ride on the 46 km long track is a once in a lifetime experience and you should not miss it. It is a one-way journey that starts from Mettupalayam at 7:10 am. The ticket price for the train is Rs. 205.
Ooty Lake: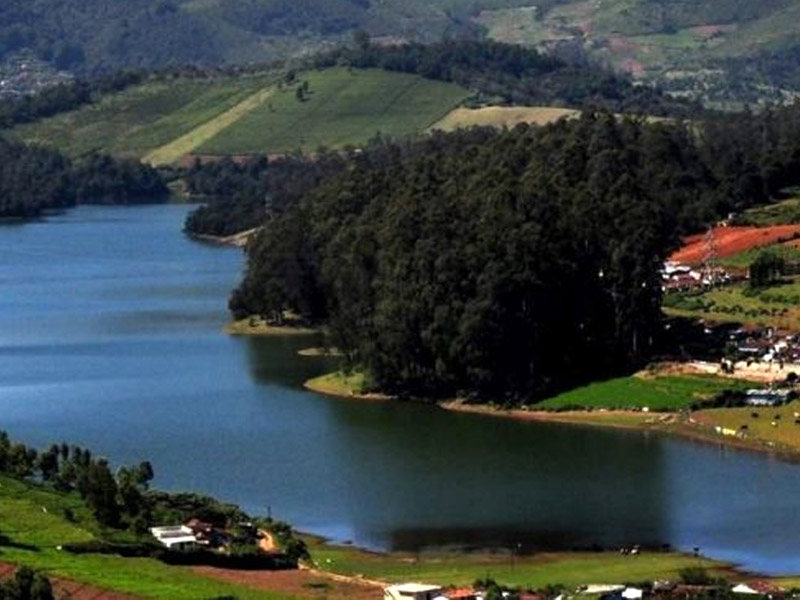 Ooty has several lakes, and Ooty Lake is one of the most popular lakes in the resort town. It is an artificial lake that was constructed for fishing. Surrounded by the majestic mountains and lush green valleys, the lake offers jaw dropping views of sceneries. A very famous summer festival is organised here where one can witness activities like boat races. You can visit the lake between 9 am and 6:30 pm. The entry ticket price is Rs. 10 for Indians and Rs. 560 for foreigners.
Avalanche Lake:
Avalanche Lake is the most popular lake in Ooty. The lake was created naturally not because of an avalanche but a landslide. Located 28 km from Ooty, it is one of the must visit places while exploring the resort town. You can indulge in adventurous activities like trekking and camping while visiting the lake. You can also try fishing at the lake. You can also spend a night here in your tent. The lake is open for visitors between 8 am and 6 pm and there's no entry fee.
Botanical Garden:
Botanical garden is another visit-worthy spot in the town itself. Home to different types of flowers, herbs and trees, the botanical garden is divided into three horticultural sections spread across an area of a whopping 55 acres. It is a perfect place for nature lovers where one can spend a few hours in solitude amid nature. The garden is so big that it takes over 3 hours to explore it completely. Ooty's Botanical garden is famous for activities like nature walks, photography and sightseeing.
Kalhatty Waterfalls:
Ooty has mountains, valleys, gardens, lakes and waterfalls. It is a perfect holiday destination for those wanting to witness unique gifts of mother nature at one place. Kalhatty waterfall is located 14 km from Ooty. Located in Kalhatty village, the waterfall descends from a height of nearly 120 feet, forming a natural pool at the ground. On Ooty-Mysore road, the waterfall is home to various spices like cinnamon, cloves, rosemary, sandalwood, pepper, and rosewood. It is also a perfect trekking spot and there's no charge for visiting the waterfall.