Nagzira Wildlife Sanctuary is a lovely and serene sanctuary in Maharashtra, located between the districts of Bhandara and Gondia. The Nagzira Sanctuary is home to a diverse range of animals, including mammals, reptiles, birds, fish, and amphibians.
Teak, Bamboo, Bija, Tendu, Ain, Tinsa, Tendu, Garari, Dhavda, and other trees are also available. Every year, a considerable number of tourists and wildlife enthusiasts visit the Sanctuary. The months of April and May are perfect for visiting the Sanctuary.
Nagzira Wildlife Sanctuary, which is spread across two districts – Bhandara and Gondia – is home to a diverse range of creatures, including 35 different varieties of mammals. Over 166 bird species have been observed here yet despite the fact that tigers manage to divert all focus away from conservation efforts.
Nagzira Wildlife Sanctuary was united with a reserve in 2012 due to tiger population depletion, and it now operates as a well-known sanctuary, routinely visited by visitors from all over the world.
There are numerous interesting sites to visit around Nagzira Wildlife Sanctuary
.
1. Chulbandh dam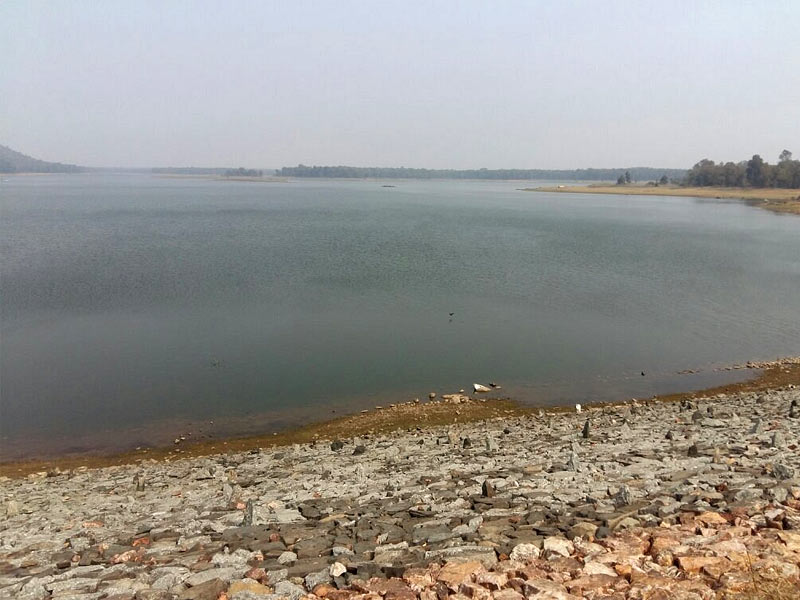 The Chulbandh dam on the Chulbandh River can hold 21,452 cubic meters of water. The dam's surroundings are breathtaking, and it measures 465 meters in length and 22.08 meters in height. The Nagzira Wildlife Sanctuary is 24.7 kilometers away from the Chulbandh dam.
2. Navegaon National Park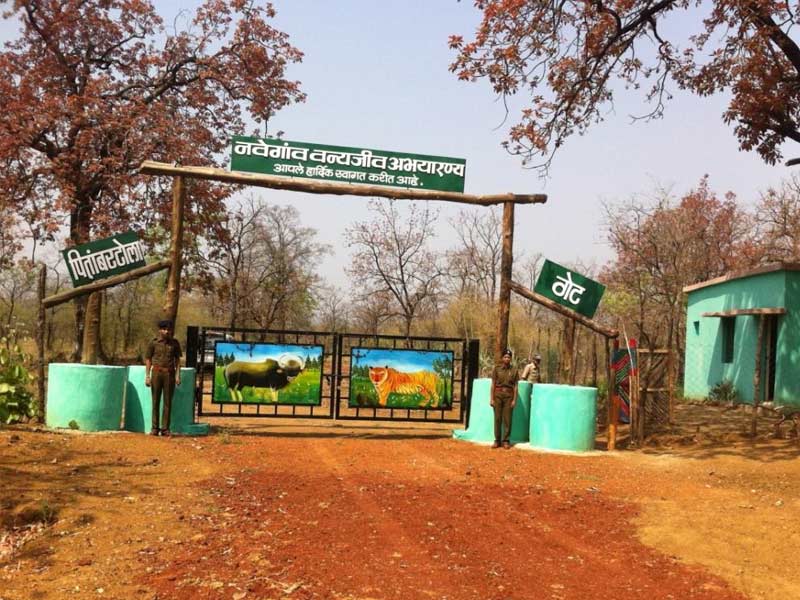 Navegaon National Park is a beautiful national park in the Gondia district of Maharashtra. Nagzira Wildlife Sanctuary is 39.3 kilometers away. The park's flora and fauna include Jamun, Mahua, Bhor, Ain, Bhel, Kawat, Haldu, and Teak, as well as Tigers, Sambars, Chitals, Panthers, Nilgais, Bisons, Wild Boars, and Wild Dogs.
3. Tibetan Camp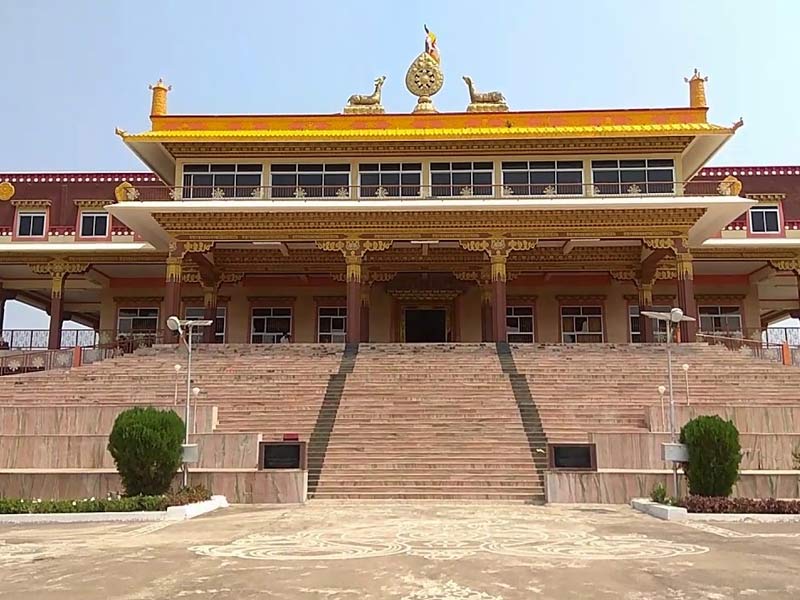 Tibetan Camp is a wonderful spot in Gondia where you may have a close look at Tibetan culture. The way they live, the crafts they make, everything is lovely and worth seeing. It takes approximately 2 hours to go from Nagzira Sanctuary to the Tibetan camp, which is located approximately 60 kilometers away. You may purchase Tibetan clothing as well as their wonderful woolen products at the camp.
4. Itiadoh Dam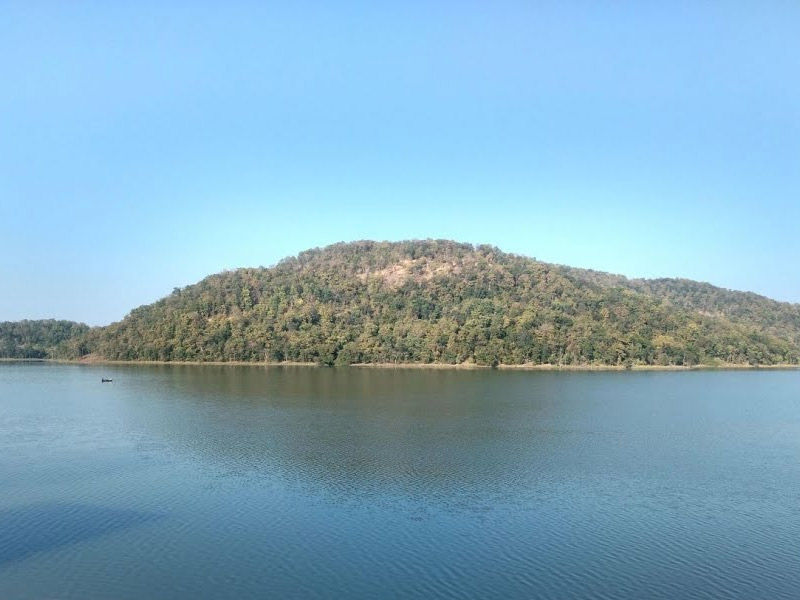 Itiadoh Dam is located approximately 52.6 kilometers from the Nagzira Wildlife Sanctuary and is regarded as one of the best and most significant dams in the Gondia district. The Gadhavi River dam was erected in 1970. The dam is a gravity and earth-fill dam located around 85 kilometers from Gondia.
5. Hazara Falls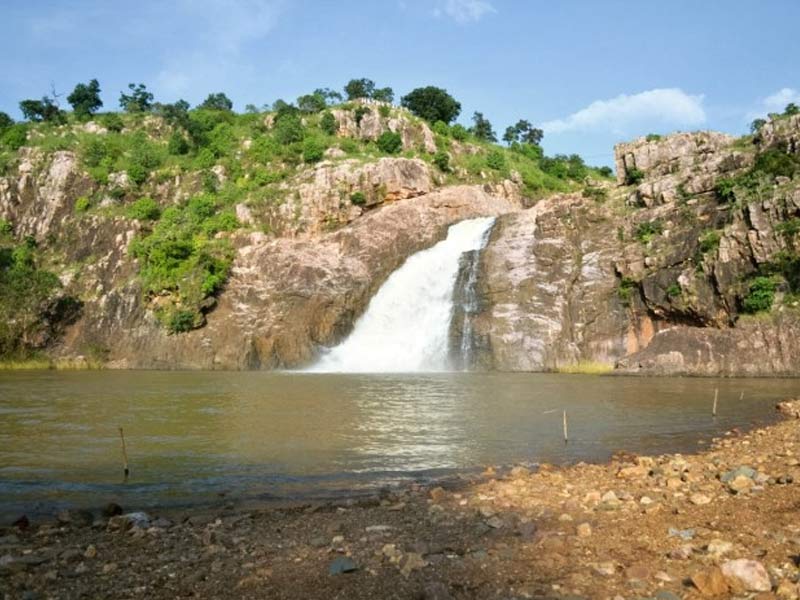 Located in Salekasa Tehsil, Hazara Falls is a popular tourist destination during the monsoon season. The natural splendor of the falls is just breathtaking, and this is the ideal location for both a picnic and a stroll.
How to visit Nagzira Wildlife Sanctuary?
Let's have a look at how to get to Nagzira Wildlife Sanctuary via various modes of transportation. It is located in the northeast of Maharashtra, near the neighboring states of Madhya Pradesh and Chattisgarh. Nagzira is easily accessible by train, road, and air. It is located in Madhya Pradesh's south, near the Kanha National Park. It is located in western Chattisgarh.
By Railway: 
Gondia station, 40 kilometers away, is the closest train station for approaching Nagzira wildlife reserve. It is a medium-sized railway station with direct train connections to several major cities and tourist destinations. Nagpur train station, 120 kilometers away, is the second-best alternative. Tourist taxi cabs are available for further travel.
By Car
The Navegaon Tiger Reserve is well connected by road and may be reached by any private or public bus or cab. The nearest bus stop is Navegaon, which is 10 kilometers distant from the park. The nearest bus stop is likewise in Sakolii (22 kilometers away) on the Nagpur-Calcutta National Highway. Other kinds of transportation are available between Gondia's district headquarters and Arjuni's tehsil headquarters. Visitors to Kanha National Park, Pench Tiger Reserve, or Tadoba National Park can easily visit Nagzira because it is within driving distance and well connected by road.
By Plane
Nagzira's nearest airport is Nagpur Airport, which is 130 kilometers away. It is a big airport with excellent flight connections to the rest of India, including Delhi, Mumbai, Goa, Bangalore, and Hyderabad. Tourist taxi cabs can take you all the way from Nagpur to Nagzira.
What is the best time to visit Nagzira Wildlife Sanctuary?
Nagzira National Park is accessible to tourists from October to June. It is closed during the Monsoon season when wind velocity is at its peak. The yearly rainfall is around 1,100-1,500 mm. The best time to visit Nagzira National Park is from February through May. The maximum temperature in the summer can reach 45°C, while the coldest temperature in the winter can reach 6°C.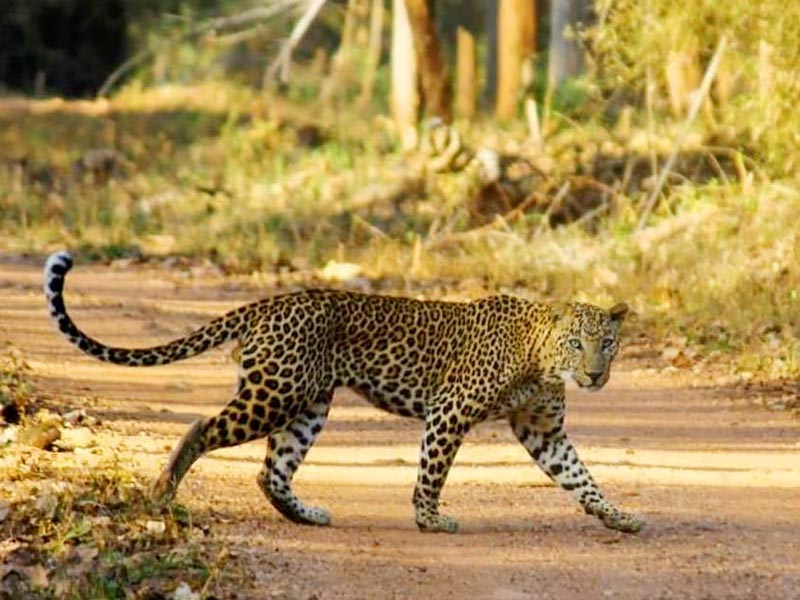 The best months to visit are April and May when there are more chances of seeing wild animals. Tourism is active here throughout the season since the public from adjacent towns and cities enjoys wildlife and wants to spend their weekend vacations in wildlife sites that are easily accessible from their homes. 
Similarly, Nagzira wildlife sanctuary is surrounded by several notable tiger reserves, including Tadoba Andhari tiger reserve, Pench tiger reserve, Kanha tiger reserve, and others. During the season, a large number of people visit them, and they are frequently sold out. In such circumstances, the existence of Nagzira is a great comfort for people who enjoy nature and photography. It is another alternative for people to visit and appreciate nature because we can easily obtain safari tickets and go on jungle safaris here.
Nagzira Safari Schedule
Safari timing is set by park management like it is in other Indian national parks. All safari activities are only available during the day. It is not permitted to go on a jungle safari after the sun has set. Nagzira safari scheduling is quite similar to Tadoba safari timing, in that two safari drives are permitted every day. The first is in the morning, and the second is in the evening.
| | | |
| --- | --- | --- |
| Time Period | Morning Safari | Evening Safari |
| 15 October to 30 November (Post Monsoon) | 06:00 to 10:30 AM | 02:30 to 06:30 PM |
| 01 December to 28 February (Winter) | 06:30 to 11:00 AM | 02:00 to 06:00 PM |
| 01 March to 30 April (Autumn) | 6:00 to 10:30 AM | 02:30 to 06:30 PM |
| 01 May to 30 June (Summer) | 05:30 to 10:00 AM | 03:00 to 07:00 PM |
| 01 July to 15 October (Monsoon) | CLOSED | CLOSED |
Where to accommodate and eat in Nagzira Wildlife Sanctuary?
Within the forest, the Forest Development Corporation of Maharashtra provides clean and comfortable guesthouses. Both Lata Kunj and Madhu Kunj contain two suites. Your meals are taken care of by a canteen within the reserve. For reservations, please contact the Divisional Manager, FDCM, Bhandara (Tel: 07184-252406, Cell: 09923139024). Reservations can be made online at mahaecotourism.gov.in.
Nagzira Tiger Resort near Chorkhamara Gate is one of the private resorts with a decent location, nice rooms, and good meals. They also organize safaris. Nagzira Nature Camp, which is also in the same location, provides rooms and tents. There is also a restaurant. The Pitezari Gate is close to Asteya Nagzira. It contains a restaurant as well as a wildlife library. Safaris and treks with an on-site naturalist are available.
While in Nagpur, don't limit yourself to Nagzira—the zero-mile city is best suited to exploring Maharashtra's wildlife reserves in all directions.