Textile Companies In India
Textile production is one of India's oldest industries. The textile and apparel industry in India employs 100 million people directly and another 45 million indirectly through allied sectors. Agriculture is the country's largest employer. 
In today's fiercely competitive market, India's textile manufacturing industry has had an impact on garment manufacturing across the globe.
The top textile businesses in India have been working to diversify their creative clientele and create a competitive product line. Businesses put a lot of effort into maintaining and raising product quality in the global market. 
Did you realize? India exports textiles for USD 37.11 billion, ranking fifth in the world. It adds 2.3% to the Gross Domestic Product (GDP) of India, 13% to industrial output, with 12% to export revenue.
Before examining the best 10 textile companies in India, let's first define the textile sector.
What does the textile sector do?
The fundamental idea behind textiles is the weaving or knitting of cloth from yarn. In addition, textile refers to any fiber, yarn, or object manufactured from these components. It is related to the manufacture of garments. The research, design, development, production, and distribution of textiles, fabrics, and apparel are all included in the textile industry. Let's examine some of India's top textile companies.
India's Top 10 Textile Companies
Unquestionably, Arvind Limited is among the best textile businesses in India. A simple estimate revealed that Arvind's entire cloth is so enormous that it could circle the planet six times. In India, two pieces of clothing from the Arvind brand are purchased every second. The company is headquartered in Ahmedabad, Gujarat.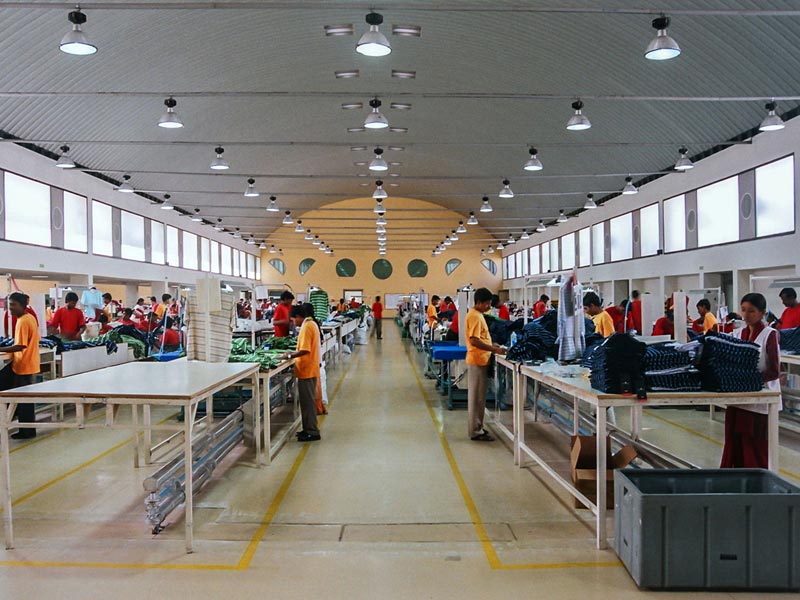 In addition to real estate investing, farming, materials research, retail, apparel, and ecological and social solutions, this company employs 42,000 people overall. The business launched its Advanced Materials Division in 2011, which focuses on technology textiles. The biggest denim manufacturer in India is there.
The company distributes both its own brands, like Flying Machine, Newport, & Excalibur, as well as licensed foreign labels, like Tommy Hilfiger, through its statewide retail network.
Vardhman Textiles, the second-largest textile company in India, has controlled the market for more than 50 years. Currently, it ranks among India's top textile businesses. The operations of this textile business began in 1965. With the help of its Chairman, Mr. SP Oswal, this company has developed over the years into a modern textile business.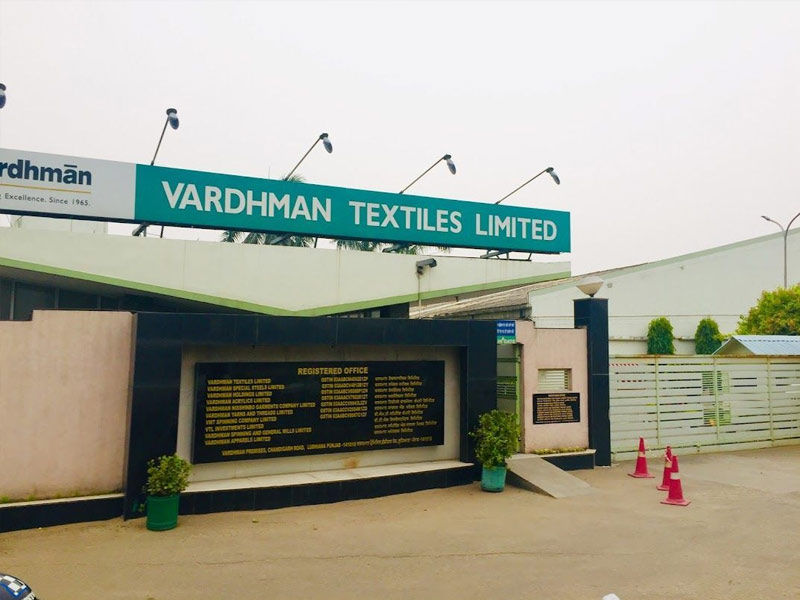 It stands for a long industrial heritage and current, steady economic progress. The Vardhman Group specializes in the production of yarn, fabric, acrylic fiber, clothing, sewing thread, and alloy steel. The organization has long-running commercial development operations in 75 countries, including India.
Raymond is a multifaceted company with activities in several domestic and foreign markets, including FMCG, technology, and prophylactics, in addition to large investments in the textile and apparel industry. This company, a Raymond Textile Vertically and Horizontally Integrated Manufacturer, creates the finest fabrics in the world.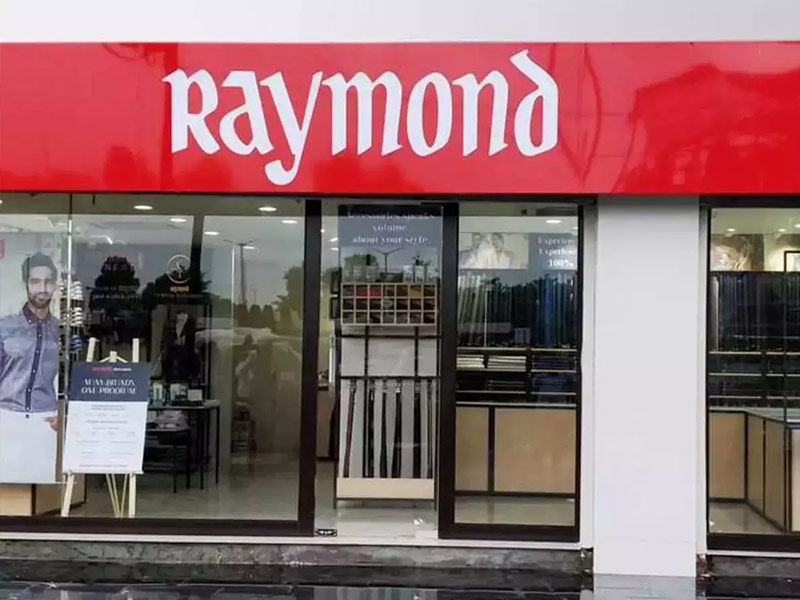 It runs more than 1100 exclusive stores in more than 380 cities. Thanks to the 20,000 points of sale that make up Raymond's extensive network in India, its goods and services are available in stores in Tire Four and Tire Five Cities. This large firm has excelled in the denim sector. The finest ring denim is sourced from Raymond by the world's top denim companies.
It sells to more than 55 nations, including the United States, Canada, Europe, Japan, and the Middle East. It offers more than 20,000 suiting fabric types and colors, one of the largest varieties of designs and colors provided by a single supplier.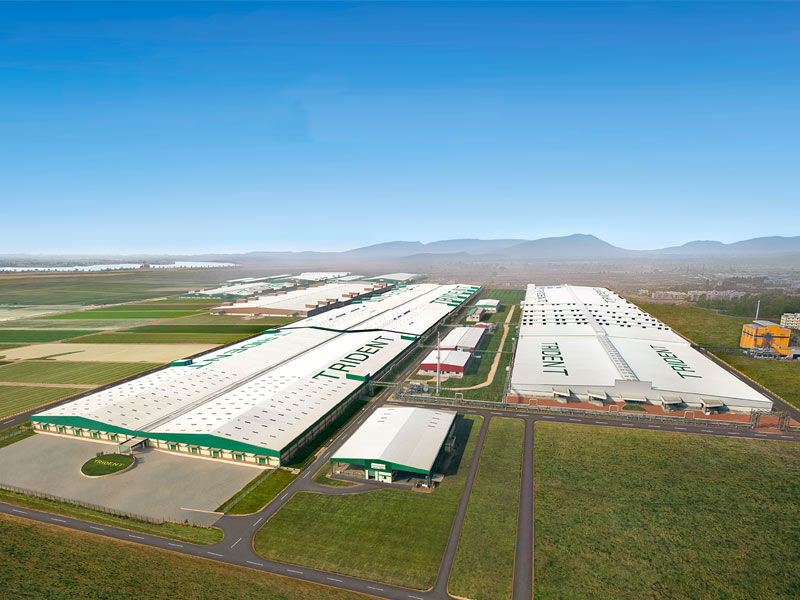 Trident Group established its business in 1990. Rajinder Gupta, the founder, and chairman of Trident, has helped the business expand to become the world's largest manufacturer of home textiles. A wide range of yarns, linen, paper goods, chemicals, and captive energy are all produced by this business. Trident Company, one of the largest exporters of textiles, holds a sizable percentage of the global textile market. There are currently 13,816 people working for this massive textile company.
The Nusli Wadia Group's principal business is Bombay Dyeing, which was founded in 1879. It was established by Nowrosjee Wadia, who began with small-scale operations utilizing cotton yarn that had undergone three-color dyeing and sun-drying before being used. With more than 600 exclusive sites, it has a national distribution network. In the chemical and textile sectors, it works well. It is one of India's top exporters of textiles.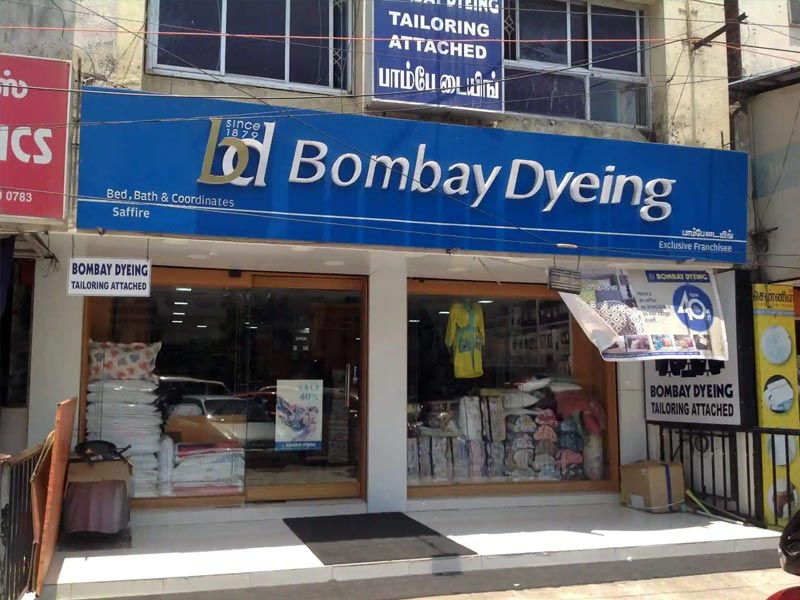 In addition to producing a variety of cotton and polyester suits, the company also makes duck textiles, shoe linings, satin furnishings, yarn-colored fabrics, towels, countertops, and napkins. Producing textiles is Bombay Dyeing's primary activity, and the company has five facilities that meet international standards. It produces 300,000 meters daily.
The largest manufacturer of viscose rayon fiber worldwide is Grasim Industries Ltd. The organization was founded in 1947 and has its headquarters in Mumbai, Maharashtra. It offers fabric to American and British textile companies that make clothes. Since then, Grasim has expanded its commercial operations to a variety of industries, including viscose staple fiber (VSF), concrete, sponge iron, chemicals, financial services like asset management and life insurance, and sponge iron.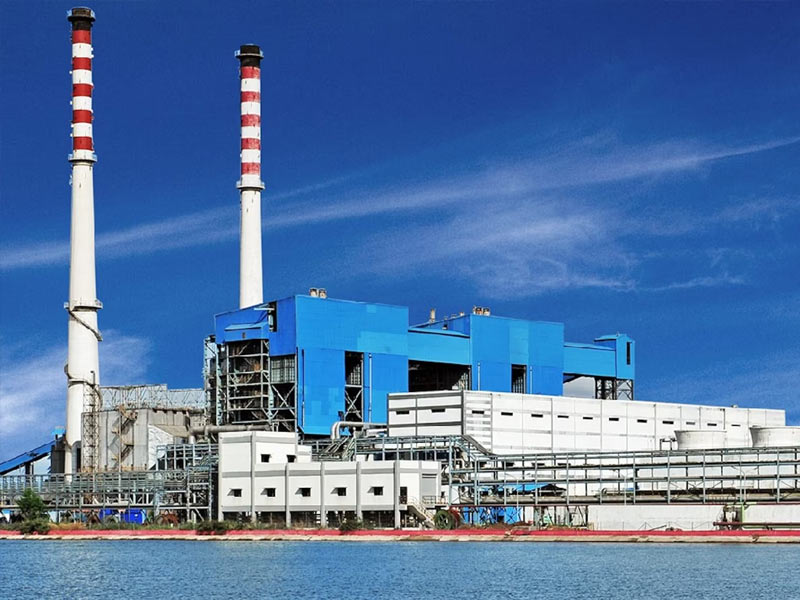 With a market share of over 24%, Grasim dominates the production of viscose rayon fiber globally. The textile industry and related items provide 15% of the group's revenue.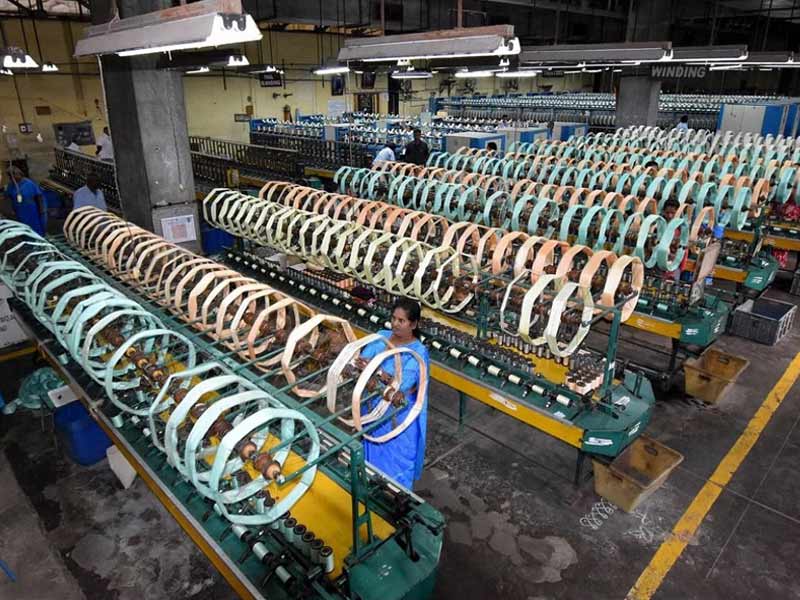 It is well known that Mysore has a rich cultural past. It produces extraordinarily high-quality silk. To promote the silk industry and its cultural legacy, KSIC was specifically founded. It has a long history of producing top-notch silk and marketing it throughout India. In all of India, it is famed for making fine silk. Its product line includes Kurta, Men's Ties, Salwar Kameez, Silk Sarees, and Silk Dhoti. 
The parent company of Thapar Group, JCT Limited, is a well-known producer of filament yarn and textiles. Cotton, synthetic & blended textiles, and nylon filament yarn are the two separate industries in which JCT Limited, a market-driven business, operates. It is propelled by a solid work ethic, core values, and high caliber. Due to this culture, the business has earned a reputation as one of the best in the country.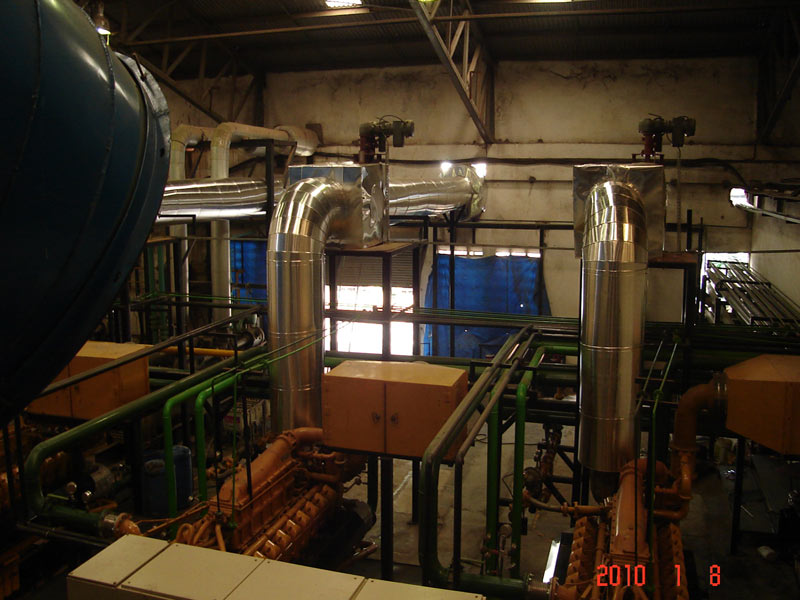 In 1996, JCT Limited's textile division became the first in its sector to receive an ISO 9001 certification. JCT Limited was the first textile company in the country to produce organic cotton fabrics. JCT Limited's textile division has grown into one of the top textile producers in the world in the five decades since it started making textiles in 1946.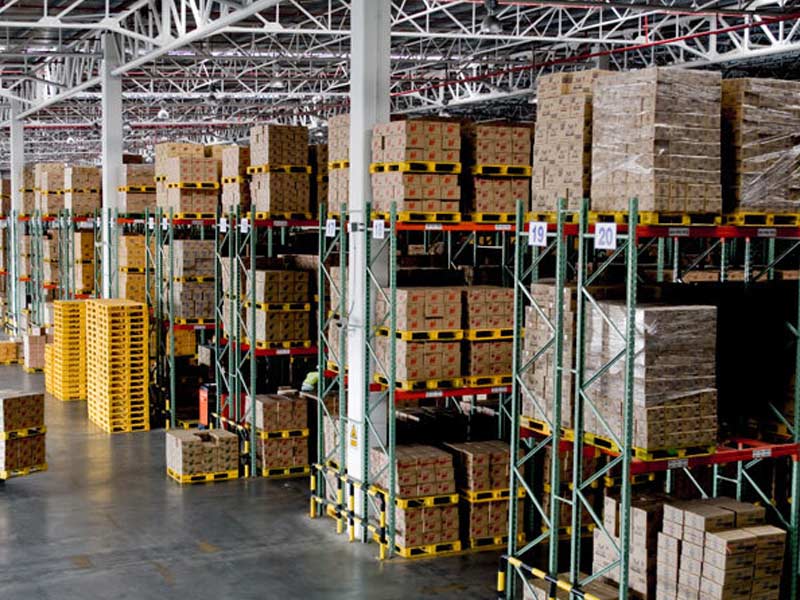 Page Industries has been given exclusive permission by Speedo International Limited to manufacture, market, and advertise the Speedo brand in India. JOCKEY, the company's flagship brand, dominates the innerwear market. They have a big influence on how innerwear develops. Speedo is the most well-known swimwear brand in the country. With 286 High Street locations and 98 outlets in various malls, this corporation runs 384 unique brand stores throughout India. It has opened four Jockey Exclusive brand stores in the UAE and Sri Lanka.
The nation is changing swiftly, and this is without a doubt one of the most significant changes. As the name suggests, Fabindia has succeeded admirably in their endeavor. They have really been able to give you the textiles you would need from every region of the country without you having to leave your home. This online textile business has had a significant impact on both consumers and weavers.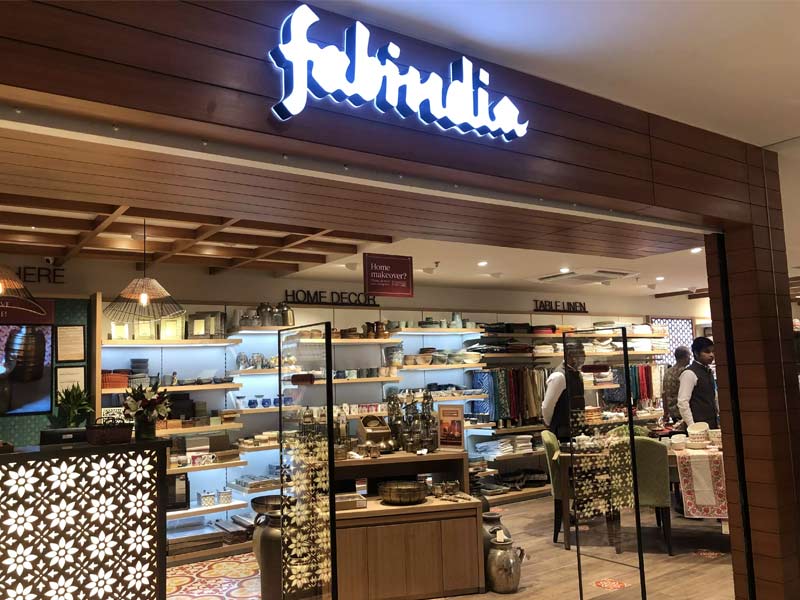 2008 brought in $65 million for Fabindia, a 30% increase over 2007. Fabindia imports its products from India through 17 community-owned firms where a predetermined percentage of the shares are held by artisans.