South Korea has always been on our vacation wish list, but our preferences are sometimes dictated by obvious choices.
Seoul, the country's capital, is a massive and bustling metropolis with skyscrapers dominating the skyline and sophisticated and high-tech subways.
The city's colorful pop culture, infused with mysterious Buddhist undertones, is intriguing. Visit Seoul at least once in your life to experience the city's heartbeat and to discover the great locations to visit in Seoul.
Here are some of the best sites to visit in Seoul for a memorable South Korean vacation:
N Seoul Tower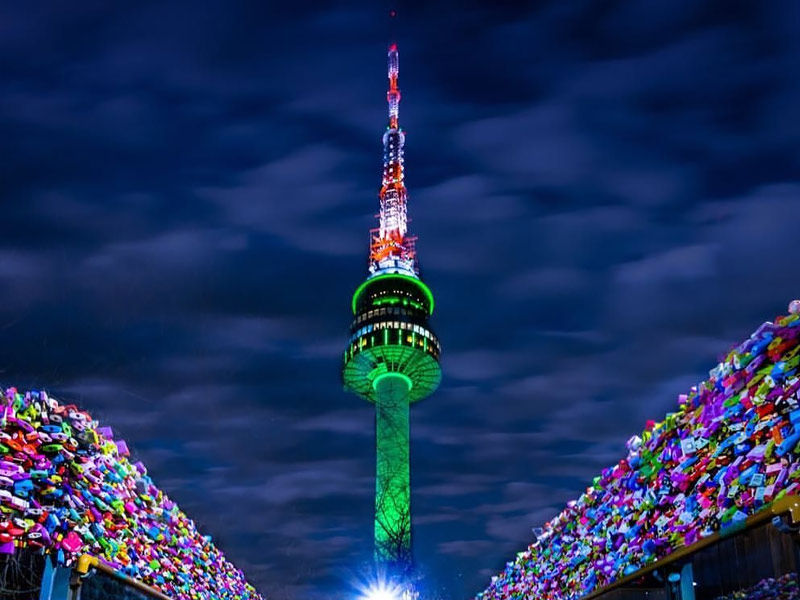 The N Seoul Tower is a communication and observation tower in Central Seoul, located atop Mount Namsan. This is one of the top sites to visit in the capital and is officially known as the YTN Seoul Tower. N Seoul Tower, 236 meters in height, is the city's second tallest point. The tower's observation deck provides a 360-degree panoramic view of the entire city. On the tower, there are also some beautiful restaurants and pubs where you can spend a romantic evening with your lover or have a great time with your family and friends.
Gyeongbokgung Palace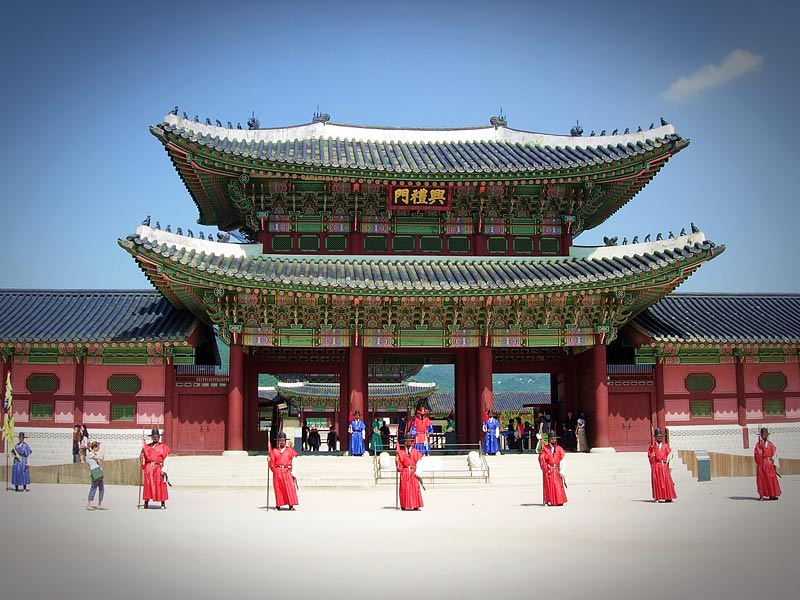 Gyeongbokgung is a royal and historical structure in Seoul. This was the major royal residence of the Joseon dynasty and was also known as Gyeongbokgung Palace or Gyeongbok Palace. The palace was constructed in 1395 and exhibits traditional Korean architecture. The colors and elaborate and unique roof structures are the main highlights of this building. Gyeongbokgung is part of a vast palace complex that also includes the well-known National Folk Museum of Korea. The palace includes around 7,700 rooms. Some traditional rites are still held here to preserve the culture.
Gwanghwamun Square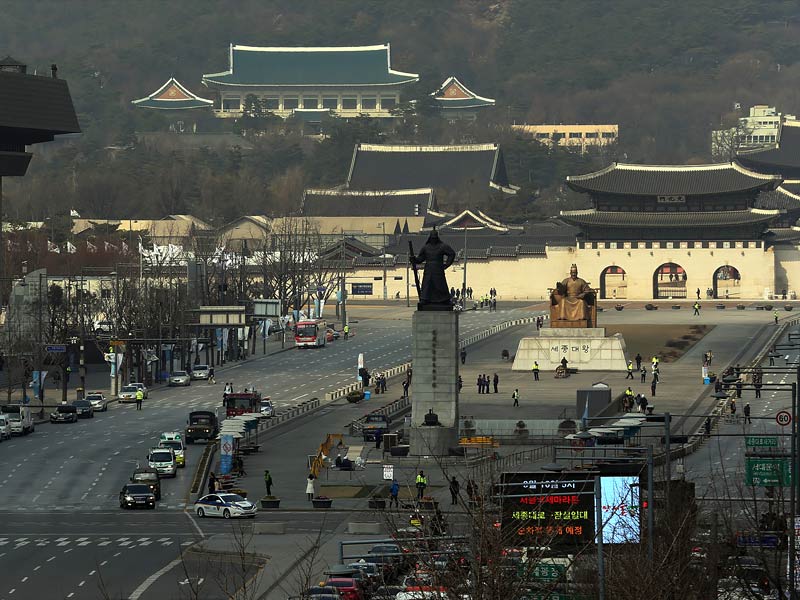 Gwanghwamun Plaza is an open public place in Seoul located on the Sejongno. This location, which opened on August 1, 2009, is part of the Seoul Metropolitan Government's goal for the city's environmentally friendly remodeling initiatives. Gwanghwamun was Gyeongbokgung Palace's largest and main gate. You can also watch the royal changing of the guard ritual from here. Gwanghwamun Plaza is presently one of the most famous tourist destinations in Seoul.
Cheonggyecheon Stream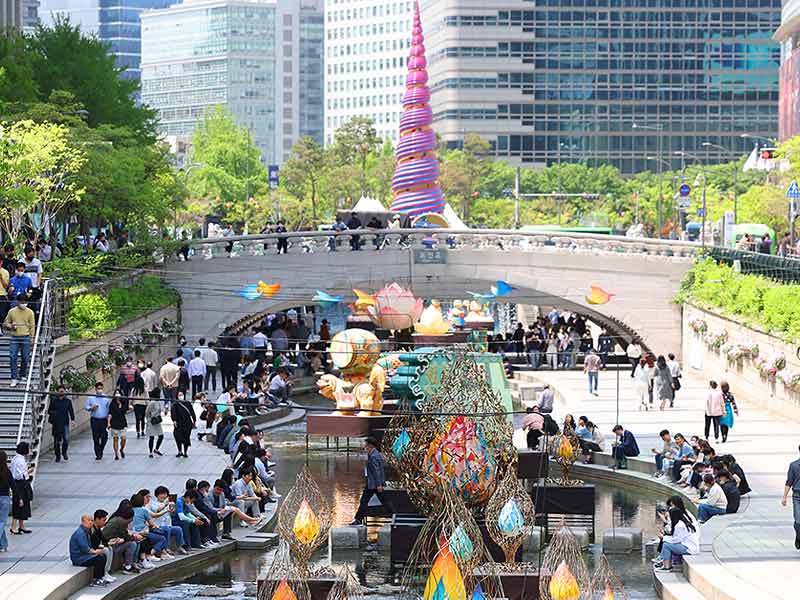 Cheonggyecheon is a short watercourse that runs through Seoul. The stream's banks have evolved into a modern public leisure zone. Many people come to the 10.9-kilometer stretch along the creek to relax and spend the evenings. This stream was opened to the public in September 2005, and it was hailed as a significant step toward urban renewal and beautification. Cheonggyecheon enhances the cityscape's attractiveness. In addition, the stream helps to reduce the temperature of its premises by 3.6 degrees Celsius on average when compared to other regions of Seoul.
Lotte World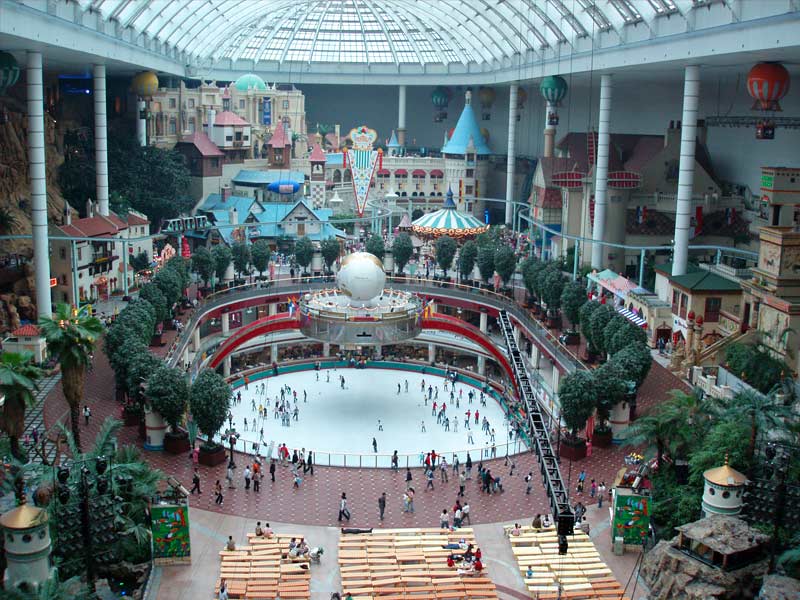 Lotte World is South Korea's largest theme park and home to the world's longest wooden roller coaster track. The park also contains the world's largest indoor theme park and an outdoor amusement park known as 'Magic Island.' This artificial island in the middle of a lake is a prominent landmark of the area and is connected by a monorail. Shopping malls, a luxury hotel, a Korean folk museum, sports facilities, and movie theatres abound on the island.
National Museum Of Korea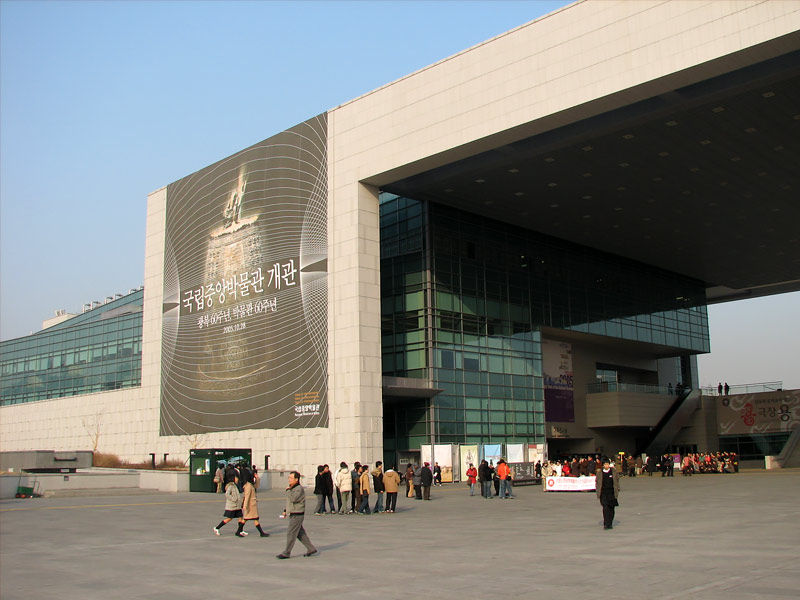 The National Museum of Korea is a museum in South Korea that serves as the country's flagship for Korean history and art. The museum, which was founded in 1945, conducts numerous studies and research activities in the domains of archaeology, history, and Korean art. The museum also hosts a range of exhibitions and educational events to help visitors learn about South Korean culture and history. The National Museum of Korea is the world's ninth largest art museum, with a gallery size of approximately 27,090 square meters. It is also one of the most popular tourist destinations in South Korea.
Seoul, South Korea's capital city, is rich in experiences. Plan a trip to South Korea and immerse yourself in its culture. Make a point of visiting all of the sites to visit in Seoul listed above with your family and friends.