The French expression l'appel du vide means "the call of the vacuum." It's a phenomenon that neuroscientists, evolutionary biologists, and philosophers have all researched and pondered, and it boils down to this: sometimes it's highly tempting to do the most dangerous, personally harmful thing.
The scenario often used to describe it is of a person standing on the edge of a mountain, looking down at the terrible fall below with a kind of yearning, or someone driving in the rain at night, glancing at the guard rails and median barriers with a kind of yearning, wondering what it's like to drive right into them and through to the other side.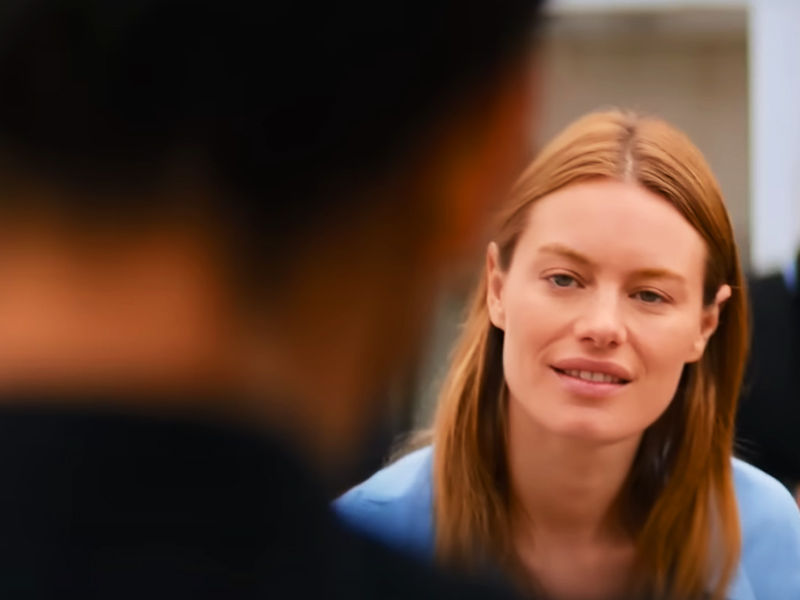 The new Netflix film No Limit is a sensual, thrilling, and heartbreaking examination of the vacuum into which some of us are called. The film explores Pascal and Roxana's gloomy relationship, the former a famed deep-sea diver and the latter his new student, both of whom are psychologically tortured by tragic pasts.
A lecturer remarks near the opening of the film, "We have land, air, and sunlight above us. The aquatic universe, depth, and pressure are all described below. The farther you delve into this realm, the darker it becomes and the more hostile it becomes "Roxana's rapt infatuation with this is simply the start of her call to the void.
Exploring Lust, Power, and Death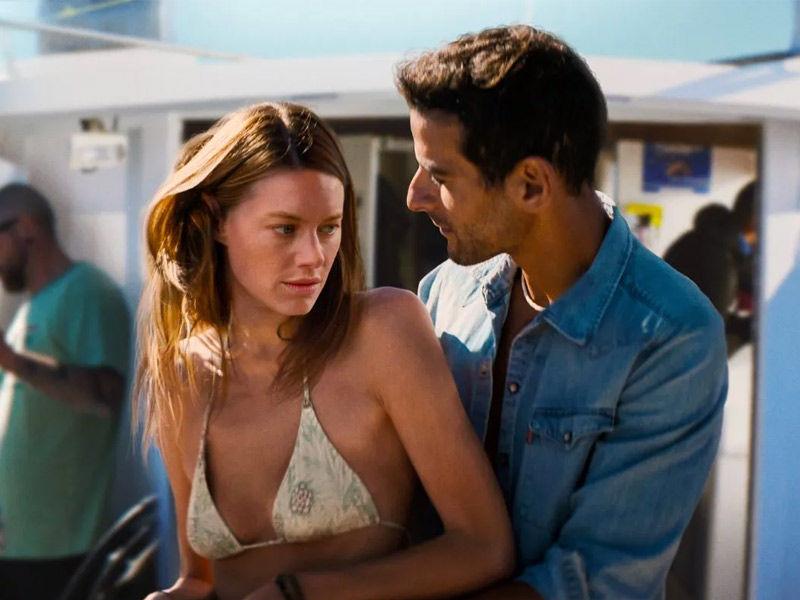 No Limit, or Sous Emprise in French (literally "Under the Influence"), begins and continues magnificently – it's instantly clear that this film contains some of the most visually stunning usages of water and underwater in fiction movies.
We witness Roxana (nicknamed Roxy) as a 12-year-old on the beach, scars burrowed into her flesh from previously slit wrists, learning to dive with her grandfather after her father committed himself. Diving into the ocean then becomes emotionally difficult, what Freud may have termed a "death drive"; on one level, it represents Roxy's floating freedom from the world, but on another, it is closely linked with death (of her father and herself).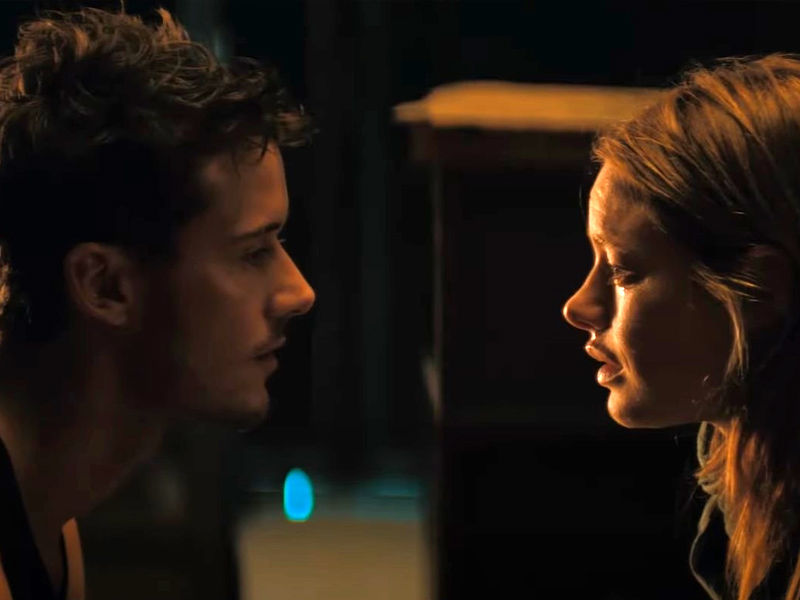 When Roxana reaches a certain age, she discontinues seeing her therapist and begins taking diving lessons, attracting the amorous attention of champion diver Pascal and Tom, a diving teacher and one of Pascal's right-hand men. There's an instant spark between Pascal and Roxy, sparked by some quick, scorching sex in a bathroom; yes, No Limit is sexual, but never in an exploitative way that's purely for the male gaze.
This is a mature drama that embraces sex while also questioning the power dynamics of how people use it — a jealous man chokes a woman, or a woman cheats when she feels betrayed; sex is rarely just sex, and No Limit's erotic scenes are used for subtle character development rather than mere titillation. 
Power dynamics are a key aspect of No Limit, both in and out of the bedroom. As their relationship progresses, Roxy becomes a more prestigious diver, while Pascal experiences blackouts and has his record broken by a woman, breaking the power equilibrium that Pascal preferred.
When the relationship gets truly poisonous, it becomes a fascinating case study in male and female fears, co-dependence, and self-destruction. Pascal, like many individuals, appears to be friendly and cooperative only while he is at the top of the food chain.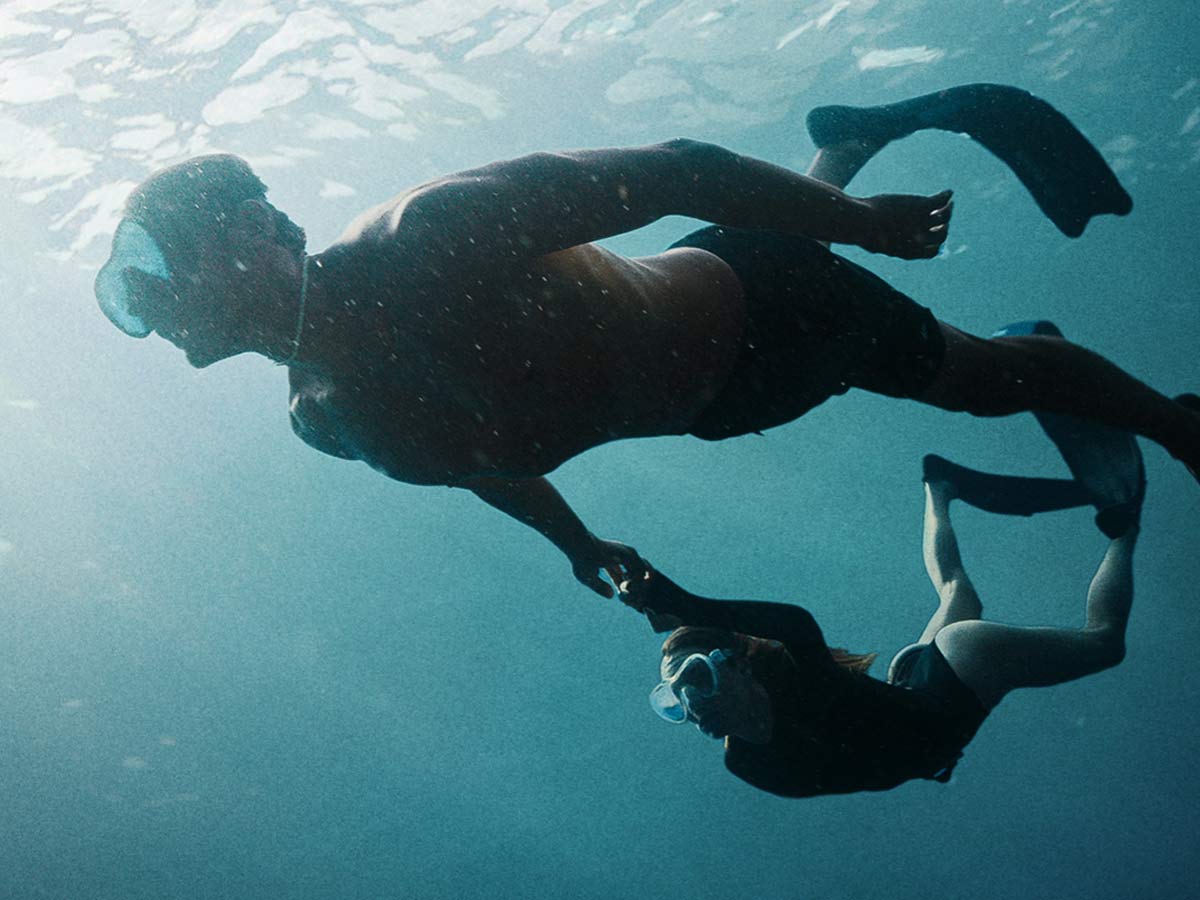 No Limit is an aesthetically pleasing film. 
Regardless of how difficult their relationship becomes, there is something between them that they can't get rid of. Perhaps it's their mutually troubled youth, troubles with their parents, respect for one other's diving skills in a sport they both adore, or plain carnal passion; whatever the cause, these two people are connected, and it appears that if one sinks, so will the other. They're no Jacques Cousteau's Sid and Nancy, but they're a destructive couple hunting oblivion hand in hand.
No Limit beautifully captures that oblivion. Thomas Hardmeier's cinematography is magnificent here, capturing the seemingly boundless expanse of the deep waters. He films his body diving into the water, the clarity of oxygen bubbles rising to the surface, and beams of light gently fading as they drop further into the sea with almost mystical understanding.
No Limit almost persuades the audience to return the call to the emptiness, masterfully conveying the eerie, almost mystical nothingness of falling so deep into oblivion that you become nothing. No Limit is ostensibly a horror film for those who have apeirophobia or kenophobia.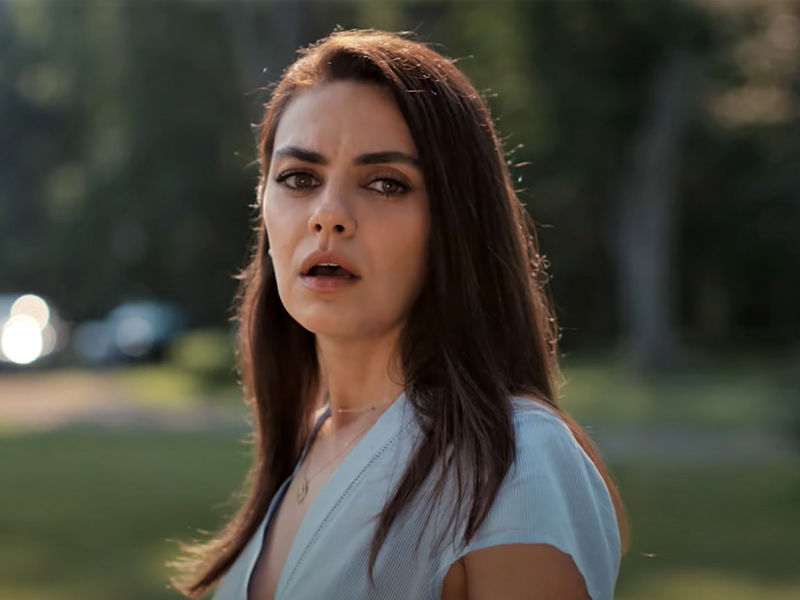 Even beyond the hypnotic underwater imagery, No Limit is bursting with beauty, with neon nightlife, colorful beaches, and wet flesh in the sun (or in bed) keeping the film vibrant and pleasant to look at, a nice contrast to the void beneath the ocean. David M. Rosenthal directs this film brilliantly, shifting between above and below the surface with a fast-paced editing rhythm, creating intense, scary passages that are balanced out by quieter, meditative ones and highly heated sensual sequences.
Rosenthal, Sofiane, and Camille Rowe Have No Boundaries 
Rosenthal has always had a keen eye, yet his films frequently appear and feel better than they are.
That's probably because he hasn't been creating his pictures; it's no surprise that the last great Rosenthal film was Janie Jones in 2010, which he wrote himself. Fortunately, the filmmaker resurrected his pen and wrote the entire script for No Limit, which is loosely based on the real lives and relationships of Audrey Mestre and Francisco "Pipe" Ferreras. However, the film legally absolves itself by going out of its way to remind viewers that No Limit is a "work of fiction."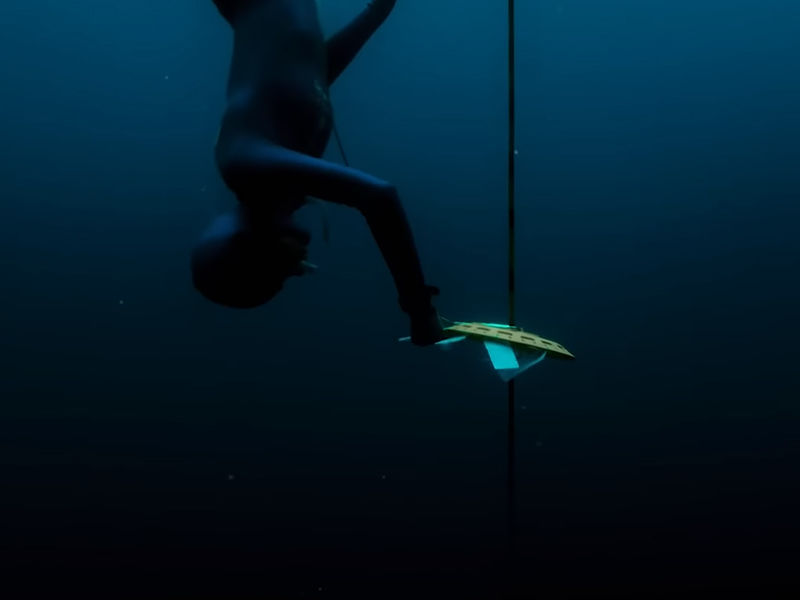 The storyline is carefully calibrated to Rosenthal's directing style, and the film is vastly better as a result. The characters are sensitively presented, even when they are on dark paths or acting cruelly, and the script is an efficient narrative machine that condenses time into an organically flowing story.
Aside from the tragic, interesting research into 'the void,' the script's wisest decision is to allow these characters to be themselves; there's enough breathing room for the audience to become emotionally attached, and plenty of detail to flesh out Roxy, Pascal, and Tom's lives.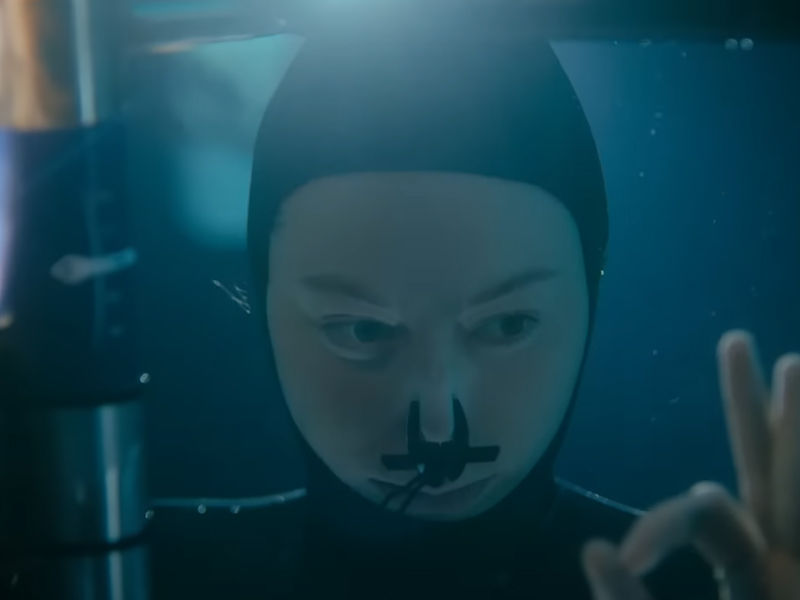 Of course, the actors are to blame for much of it. Sofiane Zermani (the French-Algerian rapper known as Sofiane) is unexpectedly good as Pascal in this film, revealing just enough of his brokenness and neuroses beneath the envious alpha male facade. Sofiane does an excellent job of illustrating the gradual changes in Pascal's state of mind that transform him from a 'bad boy' to a potentially nasty, dangerous jerk. 
Camille Rowe, on the other hand, is the true star of this film. Rowe, who is slowly gaining recognition as a model (and the inspiration for Harry Styles' breakup album Fine Line) and the star of some fantastic genre flicks like Cosmic Dawn and The Deep House (all of which used underwater cinematography), truly demonstrates her prowess here.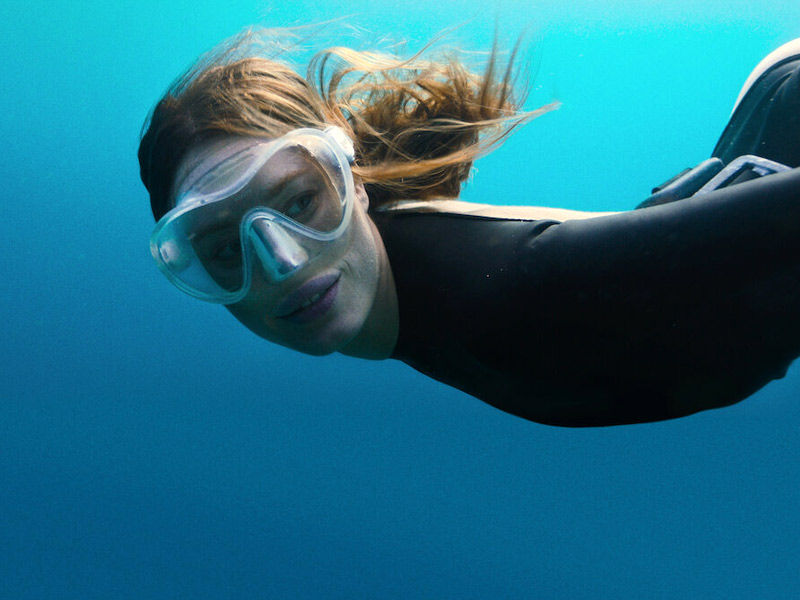 Rowe's expression in No Limit is a blend of intrigue, attraction, and melancholy. Rowe's performance, like Hardmeier's cinematography, taps into l'appel du vide with chilling precision.
By the end of the film, viewers may conclude that 'emptiness' can be both a person and a place. No Limit, from Nolita Cinema and produced by Maxime Delauney, Mélanie Laurent, and Romain Rousseau, is now available on Netflix.