Kerala is the earth's heaven. It undoubtedly bestowed beauty. The Kerala Tourism Department deserves all the praise. Jatayu Nature Park, also known as Jatayu Earth's Center, is one of Kerala's top tourist destinations. Together with Mr. Rajiv Anchal, the Kerala Tourism Department built it. It was the outcome of an original concept. Taking them to God's own Country was the only objective.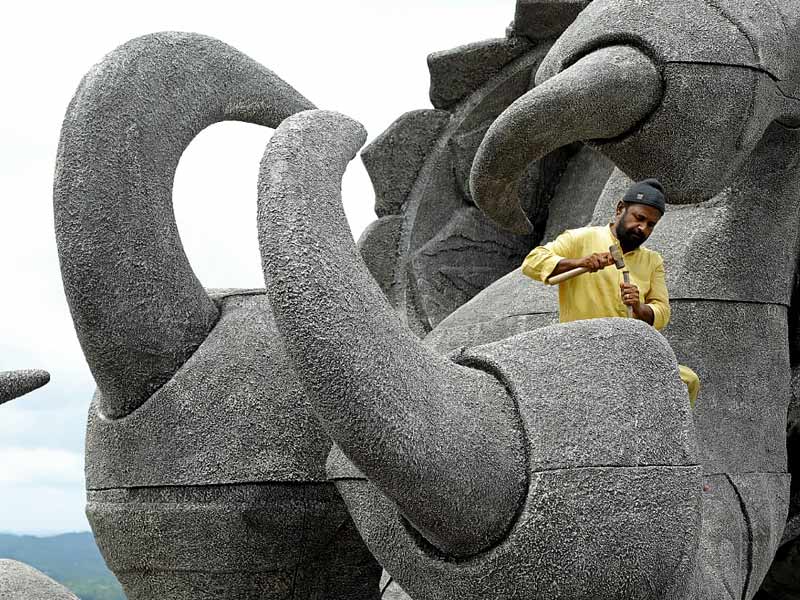 This incredible concept was pioneered by Mr. Rajiv Anchal, a well-known film director, art director, and sculptor. It took him nearly ten years to painstakingly plan and construct this enormous undertaking. He obviously couldn't accomplish much on his own, so he asked the others for help. Together, they accomplished tremendous things. Jatayu Earth's Center has been established on government-owned land. It is important to note that it covers 65 acres.
location 
The Jatayu Earth's Center tourism project is situated in Kerala's Kollam district at Jatayupara, close to the town of Chadayamangalam. Jatayu Earth's Center is only 50 km from Trivandrum, the city with the nearest international airport.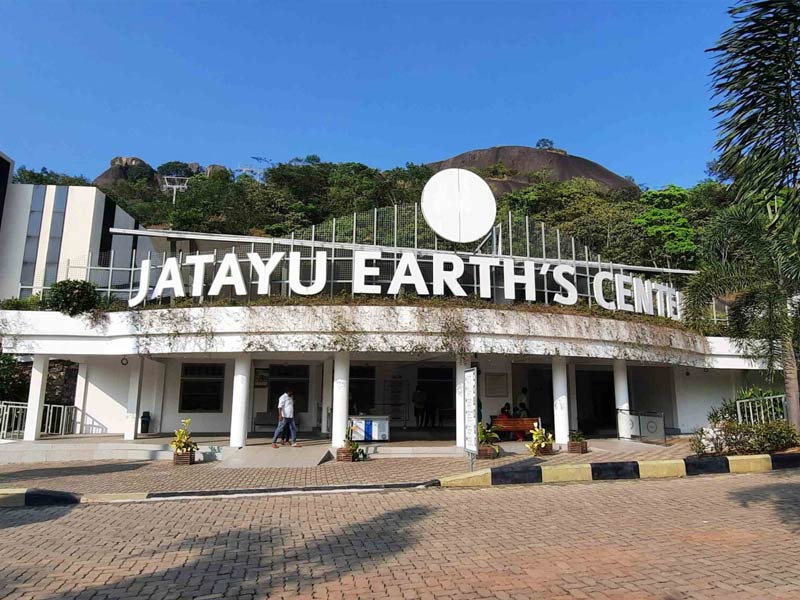 It has the Jatayu statue, as the name already says. It is perched on the massive Jatayupara rock. It is 150 feet broad, 200 feet long, and 70 feet tall. It is the largest operable bird sculpture in the world as a result of this. It is listed in the Guinness Book of World Records as well.
Sustainable travel
A popular tourist destination that creates sustainable ecosystems is called Jatayu Earth's Center. This location is completely regulated and maintained, with 65 acres of lovely hills, wildlife, and flora. Additionally, it offers a variety of exciting tourist attractions that keep everyone interested.
The main obstacle was the constant availability of a water source. A check dam was built between two rock valleys as a result. Twenty lakh gallons of water could be kept on hand. The remaining issues were resolved by gathering and storing rainwater. In two ways, it was helpful. First off, there was good plant growth and water conservation. The main difficulty was with the electricity.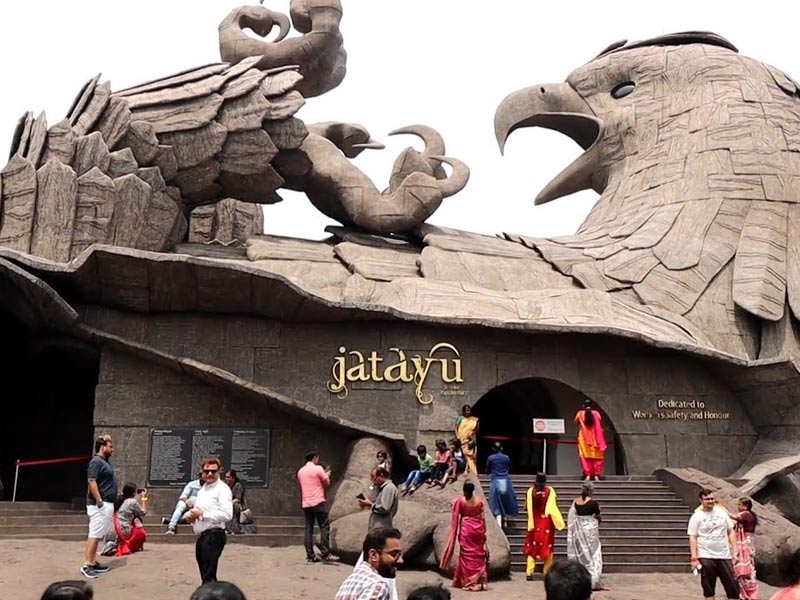 Solar power was used to resolve this. A great deal of promotion was given to organic farming. A planned agricultural society was established for this reason. At the Earths Center, unique booths will be set up so that customers can purchase fresh goods. These new goods will come from the farm itself. Jatayu Earth's Center was therefore carefully thought out.
The legend
Jatayu is revered throughout the nation. He makes a significant contribution to the illustrious epic Ramayana. He is regarded as a majestic bird with divine origins. The Jatayu Nature Park is now accessible to the general public as well. It is situated in Kerala's Kollam district, in Chadayamangalam. The project was worked on for two years. It is one of those locations that gained notoriety. It became well-known for two reasons. The park is situated on the spot where the demon king Ravana slew Jatayu, a fabled demigod who took the form of an eagle. This is the first reason for the park's existence. The second justification is that the entire avian structure is the biggest on the entire planet.
It contains a 6D Theater, a digital museum, and an Ayurvedic retreat. It extends beyond this area. It offers more than 20 thrilling and adventurous activities. There, you can have fun shooting, playing paintball, rock climbing, and rappelling. Rock formations make up for it, though. The Jatayu statue is 200 feet long, 150 feet broad, and stands 70 feet tall.
Rajiv Anchal, a local filmmaker, created it. The construction is astounding, to say the least. The fabled eagle, with wings spread to represent its fall after a valiant battle against Ravana, is depicted on its back. In essence, it recounts one of the Ramayana's occurrences. In the course of rescuing Sita, Jatayu perished. The locals are enthralled to experience it. It will assist the neighborhood with programs to generate sustainable energy and collect rainwater. It will bring in a lot of money from tourism. In Chadayamangalam Jatayupura, the park is located. It makes a nice picnic area on its own.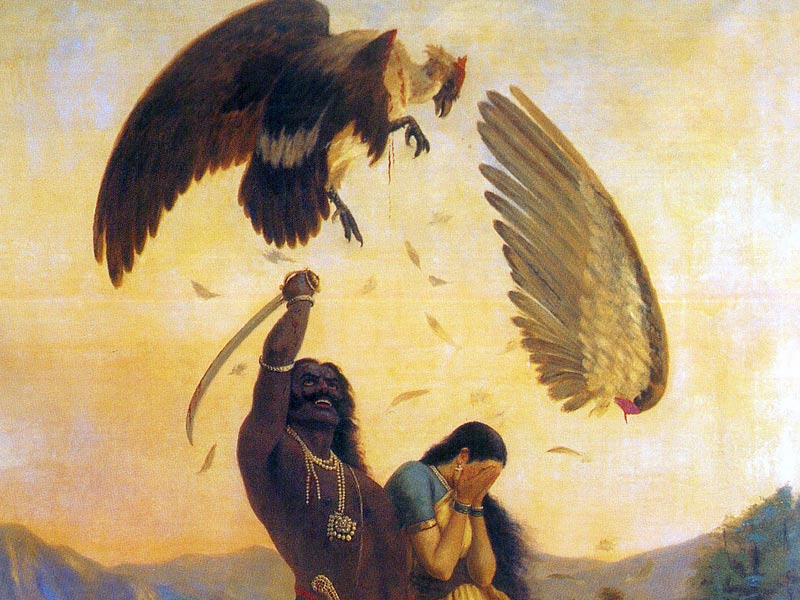 It is the outcome of public-private cooperation, as was previously mentioned. The Kerala Government and Guruchandrika Builders and Property Private Limited signed the contract. It is well acknowledged to be a significant tourism initiative. The build-operate-transfer (BOT) business model was used.
The park occupies an area of 65 acres. Jatayu's enormous sculpture is interesting to see. The sculpture has a floor area of 15,000 square feet and measures 200 feet long, 150 feet wide, and 70 feet high.
At the location where Jatayu breathed his last, a sculpture now stands. It depicts a scene from the Ramayana in which this bird perished. To protect Sita, he engaged in combat even with the formidable Ravana.
The Jatayu Beak Mark and the Rama Footprint are amazing. It is pure and calming because of this. From 1,000 feet above sea level, one can also take in the aerial vista. From inside the sculpture, one can view the bird's eye.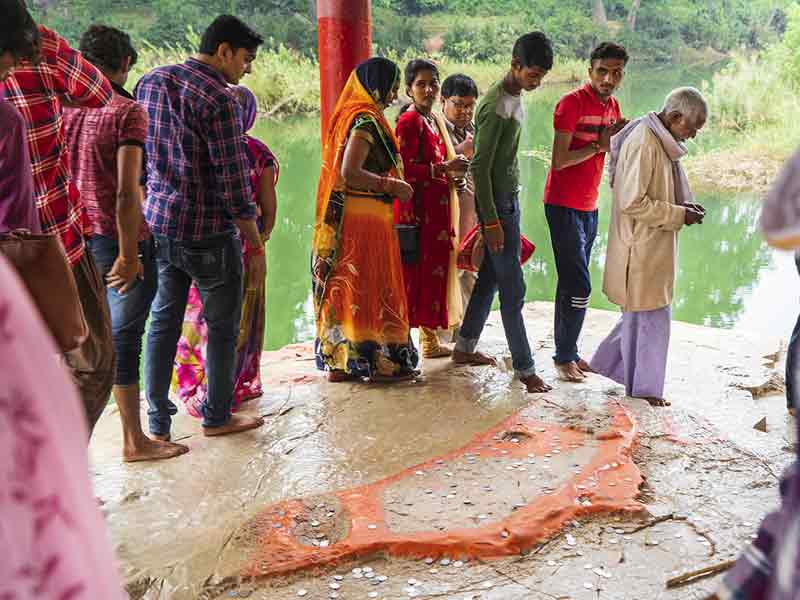 It also has connections to the film industry. He is none other than the sculptor and filmmaker Rajiv Anchal. He serves as the Chairman and Managing Director of Guruchandrika Builders and Property Private Limited, which is worth highlighting.
The park offers both spiritual and exciting experiences. There are roughly 20 games and an adventure zone. It is a potent bundle of commitment, loyalty, and excitement. It features activities including rock climbing, bouldering, laser tag, archery, and rifle shooting, among others. There are ayurvedic cave resorts there as well.
The cable car facility is another noteworthy attraction. It is the first cutting-edge cable car in South India. It is novel to go through this.