Delhi is more than just shopping, gol gappe, and Hauz Khas. There is a lot more to do in Delhi, and many people enjoy spending time alone with books.
Every book lover enjoys getting lost in words, picturing every word they read, and returning to reality only when it is time to take another sip of coffee.
And if you're a bibliophile and a caffeine addict, Delhi is the place to be, with so many cafes that cater to both.
Here are some fantastic Delhi book cafes that will satisfy your thirst for both books and coffee.
Cha bar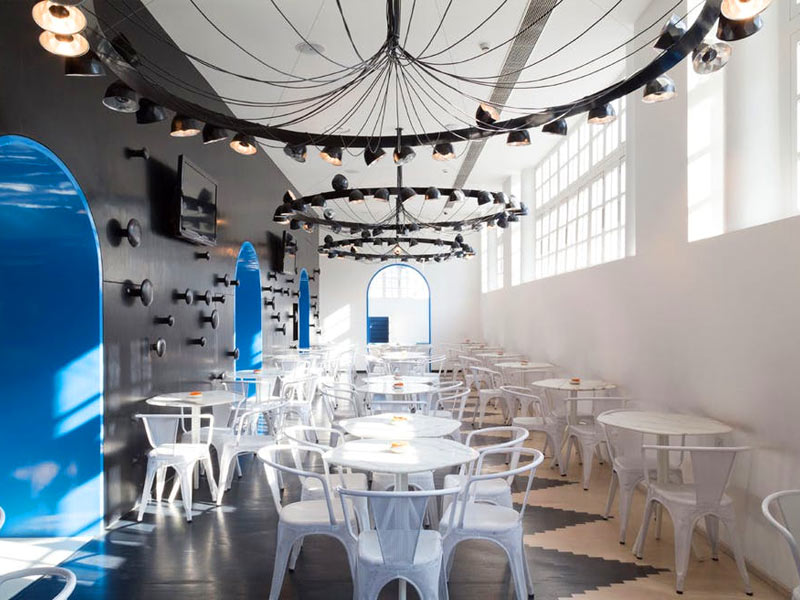 Cha bar, which is part of the Oxford Bookstore, is one of the best book cafes in Delhi. This location, free of city chaos, provides the ideal atmosphere for any bibliophile. A cup of coffee while reading your favorite book at Cha Bar can revitalize you.
You can choose from a wide range of books and also attend literary events for aspiring and passionate writers. Oxford cafe is another name for it. Even its entrance is adorable.
Ivy and Bean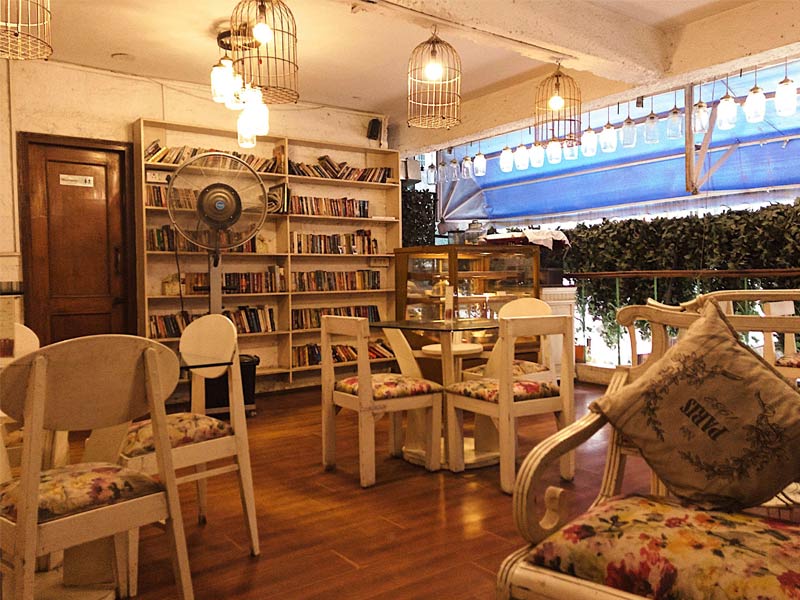 If you enjoy being outside, Ivy and Bean is the place to be. Many people prefer this café, especially those who enjoy taking a short break from the stresses of everyday life. You can rent a book here as well as buy it. They also serve authentic Australian cuisine, which adds to their allure.
The ideal combination of food, beverages, and good books! Perfect for a brunch day for bibliophiles who enjoy being surrounded by books.
Another Fine Day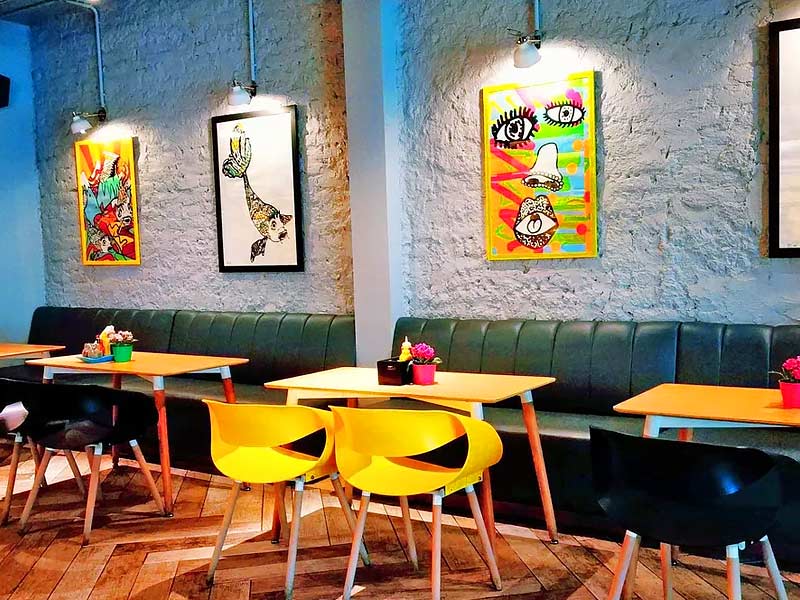 Another Fine Day is an appropriately named cafe. This cafe's simple yet elegant decor will transport you back to a time when life was simpler.
They serve delicious kinds of pasta, pots of yogurt, and a variety of other food items, as well as have a well-lit reading room. They serve all-day breakfast and have an all-day menu. Food tastes even better when shared with good books.
Where: MPD Towers, DLF Golf Course Road, Sector 43, Gurgaon-11, Ground Floor
The May Day Bookstore and Café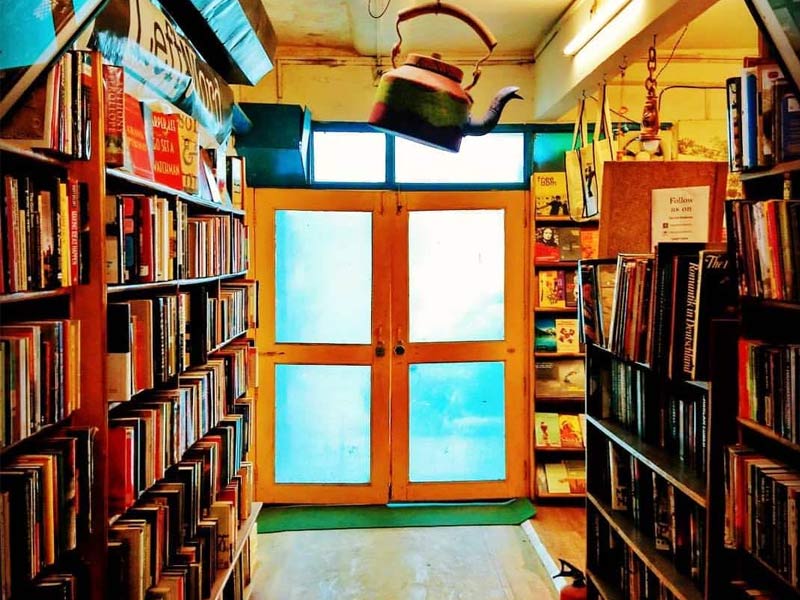 The May Day Bookstore and Cafe has an excellent literature book shop as well as an office owned by a left-wing publishing house. As a result, you will undoubtedly find a wide range of books, including classics.
In addition to the cafe, they have a kitchen that is only open during special events.
However, for book lovers, this location is a delight because you can get books at lower prices. As a result, this could be an option for bibliophiles looking for a place to relax, read, and eat.
Café Turtle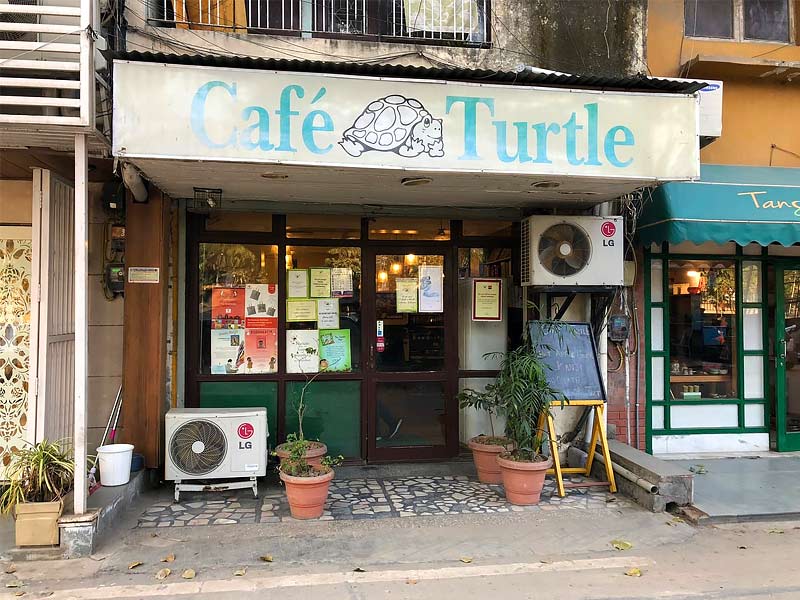 Cafe Turtle, one of Delhi's oldest cafes, is located on the upper floor of Full Circle Bookstore. Aside from the standard coffee and tea selections, you will find a full-service menu with delectable dishes. You can either buy books or just pick one and sit on the top floor, which sounds ideal. This is how simple life is! Bibliophiles can spend time here reading and eating delicious food.
Where: Khan Market, 23, 1st & 2nd Floor, New Delhi-03
Cafe Serendipity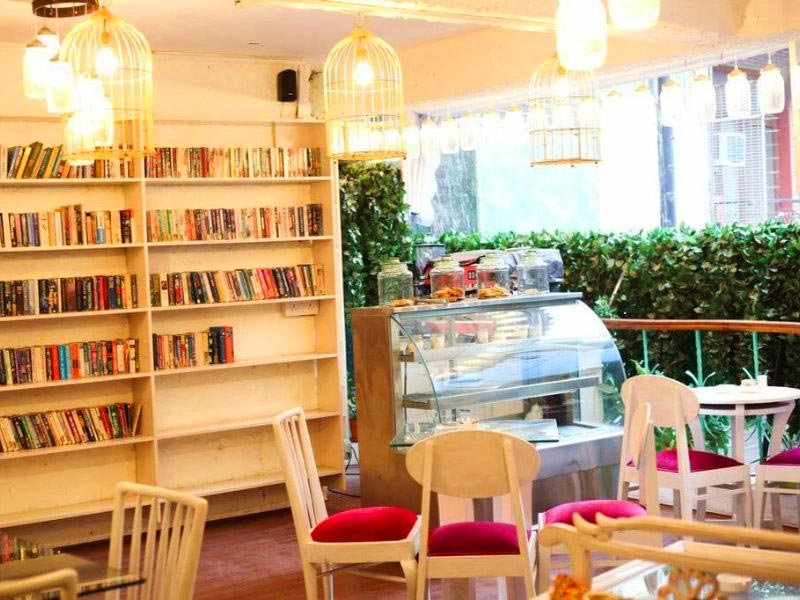 Serendipity's book collection ranges from fiction to nonfiction to religious. The best part about this cafe is that they have scented candles and perfumes, which are both amazing and soothing. So, while you choose a book to read, you can also enjoy a cup of coffee or delectable cakes from their bakery, dubbed 'Ye Old Bakery.'
The Claridges, 12 Aurangzeb Rd, Delhi, Delhi
Little Yodakin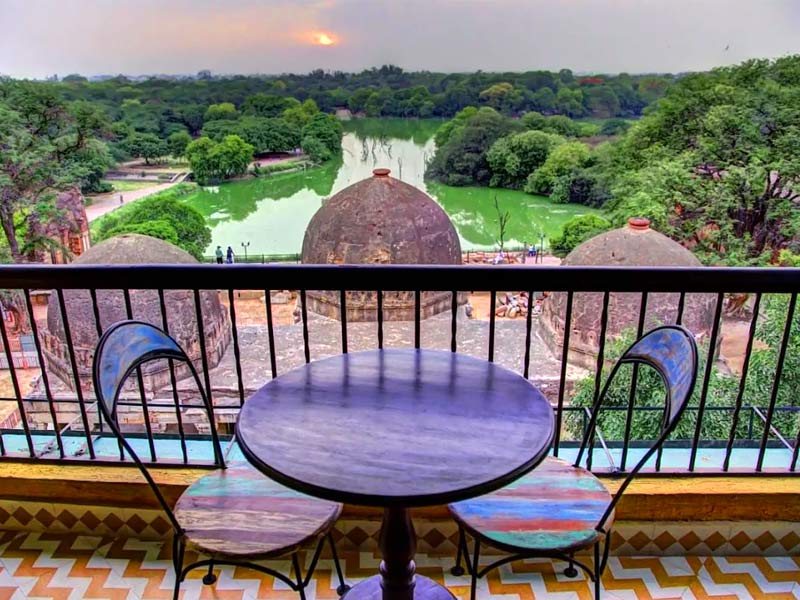 Hauz Khas is known for its art cafes and eclectic shops that often catch visitors off guard. Little Yodakin is a small part of the Tattva art cafe. They have some really good books to choose from, as well as a section with only used books. If that isn't enough to pique your interest, they also host several events and workshops regularly. In terms of the cafe, they serve delicious organic food.
Where: Hauz Khas Village, 2 Hauz Khas Village, New Delhi 16
Kunzum Travel Cafe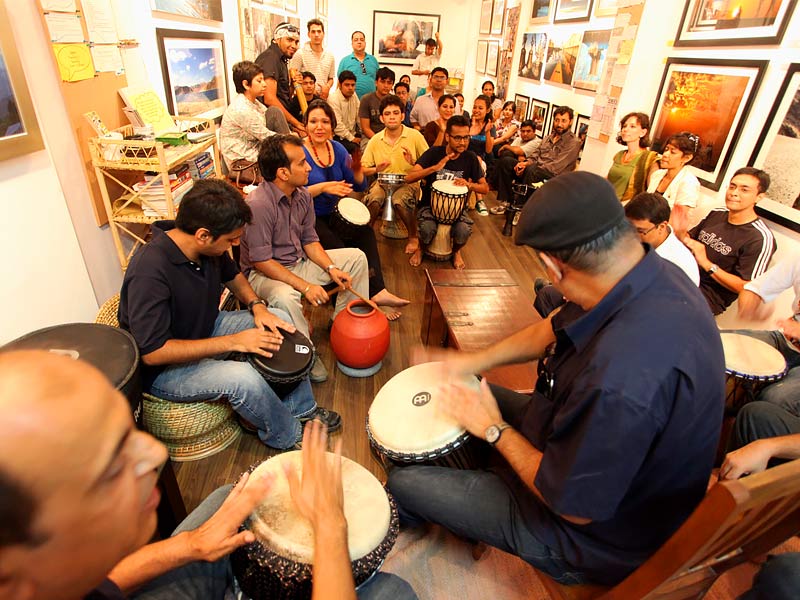 Kunzum Travel Cafe, located in the chaotic lanes of Hauz Khas village, is a unique cafe that serves as a stop-over for anyone who is traveling or likes to read and talk about travel. They have a large selection of travel and photography books. Along with these books, you can also enjoy their coffees and use their Wi-Fi, which isn't necessary if you're a die-hard bookworm.
Where: Hauz Khas Village, T49, Ground Floor