Bodh Gaya, sometimes written Buddh Gaya, is a town in the northern Indian state of Bihar. It is located west of the Phalgu River, a tributary of the Ganges (Ganga). Bodh Gaya is home to one of the holiest Buddhist sites and where Prince Siddhartha became the Buddha, under the sacred pipal, or Bo tree. The monarch Ashoka (3rd century BCE) constructed a modest shrine to mark the location, which was afterward surrounded by a stone fence (1st century BCE), a portion of which still stands. 
The uprights are carved with the Vedic gods Indra and Surya, while the railing medallions are sculpted with fictitious creatures. Bodh Gaya is located 13 kilometers south of Gaya, along the Phalgu River. The beautiful Mahabodhi Temple, which rises to a towering height of 55 meters, lies in the heart of Bodh Gaya. A solitary room within the temple has a huge gilded image of the Buddha. The huge Bodhi tree beneath which Buddha attained enlightenment is located to the west of the temple.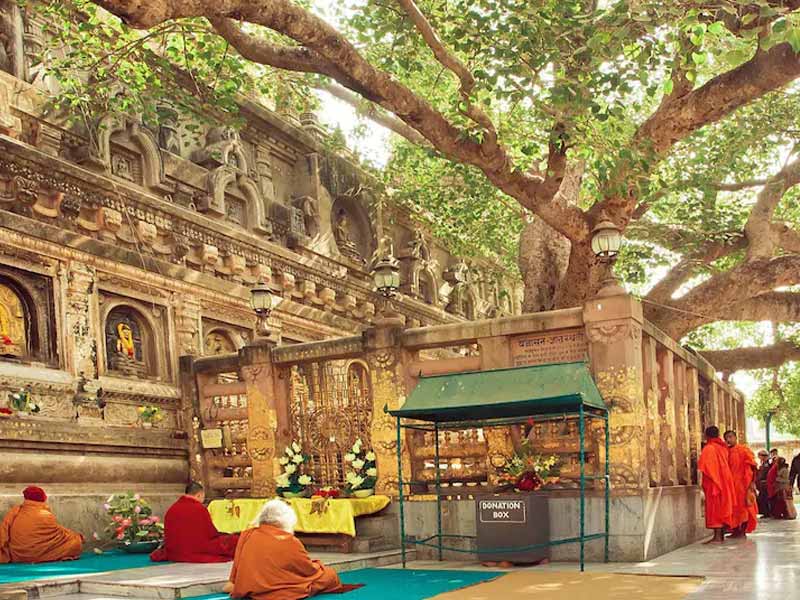 In Bodh Gaya, one of the most important places for Buddhists, Lord Buddha achieved enlightenment. The Chief Minister was informed that the tourism department is presently preparing world-class accommodations for visitors from all around the world. In turn, the Chief Minister directed the committee to create a development plan after viewing the site. The government is also constructing a Mahabodhi Cultural Centre in Gaya, which would seat around 2000 people. In addition, a conventional guest house is being erected for visitors. Several more amenities are being built in Bodh Gaya for visitors to the sacred site.
Tourism in Bihar is about to get a huge boost as Bodh Gaya is scheduled to be promoted as one of India's 16 famous attractions. According to sources, the tourist department of Bihar presented the Bihar Chief Minister with a thorough strategy on this. We are also striving to ensure that all amenities are available to Buddhist monks and visitors visiting Bodh Gaya from other places."
Buddhism is not simply a religion but also a way of life for many people. Gaya, which is home to several monasteries and temples, is one of the few sites in the world where one may experience all of the facets of Buddhist culture and customs. With the many intriguing things to do in Gaya, living among the monks inside a monastery to experience Buddhism is one of the most popular experiences for visitors to the Buddha's homeland. For those who are ignorant of Buddhists' rich culture and customs, living here is a blessing. Gaya has numerous monasteries that provide a variety of retreats and yoga, meditation, and interactive seminars on daily life concerns.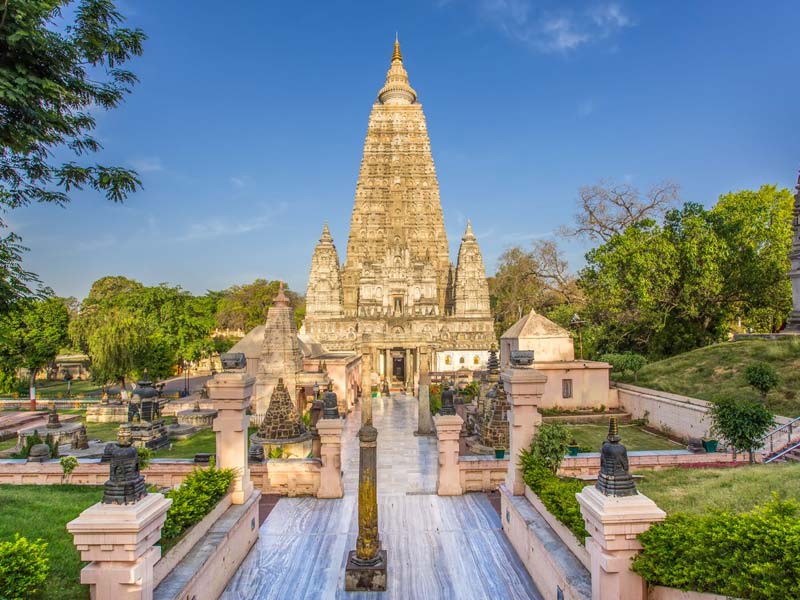 The following are the 5 greatest sites in Gaya to experience what Bodh Gaya is all about
The Mahabodhi Temple
The Mahabodhi Temple complex is a lovely site where many monks go to chant and meditate at the foot of a massive Buddha statue. Tourists congregate to commemorate the life of the great soul who walked in flesh and blood to elevate humanity. Many visitors visit Bodh Gaya, notably around Buddha Poornima, which occurs every year at the end of April or May. The exquisite construction of the 55-meter-tall temple stands out. This is the main temple, which is distinguished by a tall pyramidal tower.
It is carved with exquisite Buddha patterns and is supported by four identical but tiny towers on each corner. It is India's oldest brick temple, featuring patterns and layers in a classical Indian architectural style. The monument is reached via a narrow yet busy passageway. Along the way, monks are chanting and praying. This area is rather tiny, and visitors are only permitted to stay for a limited time. The Pala rulers of Bengal are thought to have erected the monument. It currently rests within the secure glass case, guarded by monks. Shoes and photography are not permitted.
Tibetan Monastery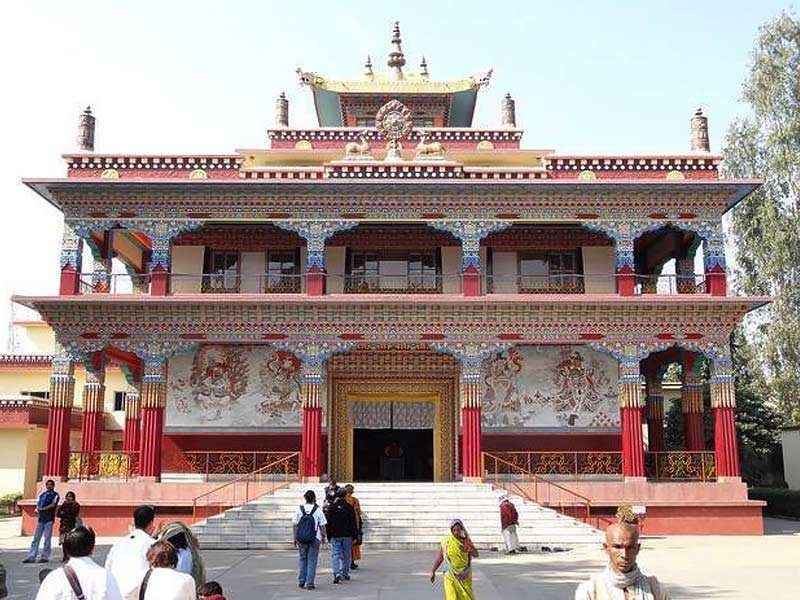 Tibetan Monastery, which is embellished with Tibetan texts and a variety of Buddhist symbols, is another important religious center in Gaya. This monastery, located near the Mahabodhi Temple, was founded in 1938. The monastery is famous for holding a 10-meter-high golden and crimson Dharmachakra (Wheel of Law). It is claimed that turning this wheel three times from left to right will cleanse one of all sins. Another feature of this site is the picture of Maitreya Buddha, who Buddhists believe is Lord Buddha's next incarnation.
Thai Temple and Monastery
In 1957, several Buddhist monks collaborated with the Thai government to build the Thai Temple and Monastery in Gaya to disseminate Lord Buddha's words and Buddhist ideals. This magnificent location, a superb example of Thai architecture, showcases the many colors of Thai culture and history. The monks who live here play an essential role in propagating Lord Buddha's ideals and teachings. Inside the temple, there is a massive bronze figure of Buddha surrounded by equally stunning paintings. Each year in January, the monastery conducts silent getaways. More than a hundred individuals attend the retreat and practice meditation and yoga together.
Royal Bhutan Monastery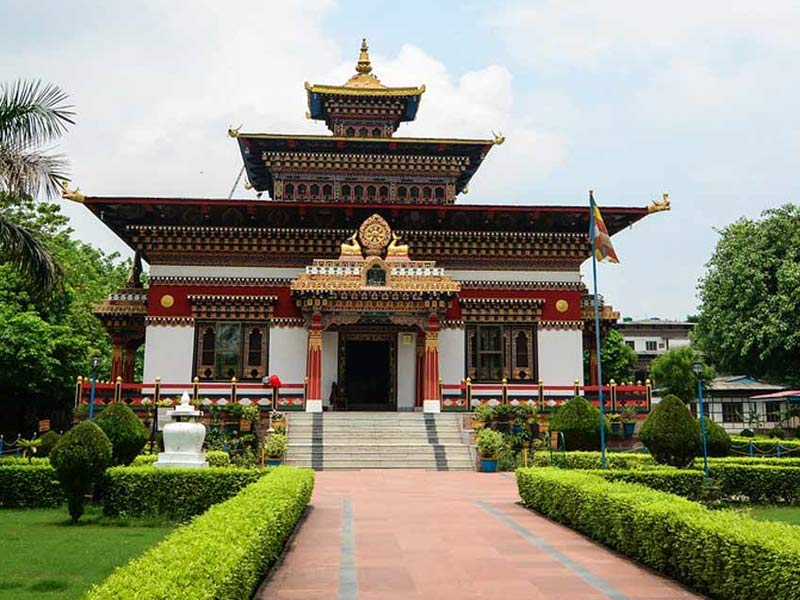 The Royal Bhutan Monastery, which is likewise regarded as one of the most gorgeous monasteries in the area, is another venue to learn and practice Buddhism in Gaya. As a homage to Lord Buddha, the King of Bhutan had this monastery built. This monastery will undoubtedly amaze you with its magnificent architecture, tranquility, and the seven-foot-tall Buddha statue within. The clay sculptures representing Lord Buddha's life add to the monastery's reputation. Buddhists from all over the world come to see these magnificent sculptures. Bhutanese monks who live in this monastery organize peace prayers as well as Buddhist courses and guide visitors.
Chinese Temple and Monastery
Chinese Temple and Monastery, located near Mahabodhi Temple, is a beautiful piece of architecture erected in 1945 by Chinese monks in conjunction with the Chinese government. The temple has three magnificent golden sculptures of Lord Buddha, which are the main draws of this location. Every year, Buddha Jayanti, one of the most important Buddhist festivals, is celebrated to honor Lord Buddha's birth. Thousands of Buddhist monks and followers from all over the world come to participate in the sacred festival. People remember Lord Buddha's travels and his contribution to human lives throughout this period.