Farm Tomita is one of Hokkaido's most popular tourist destinations, attracting over 1 million visitors each year from all over Japan and the world. From late June to early August, lavender blooms.
Furano's vibrant purple scenery heralds the arrival of early summer in Hokkaido.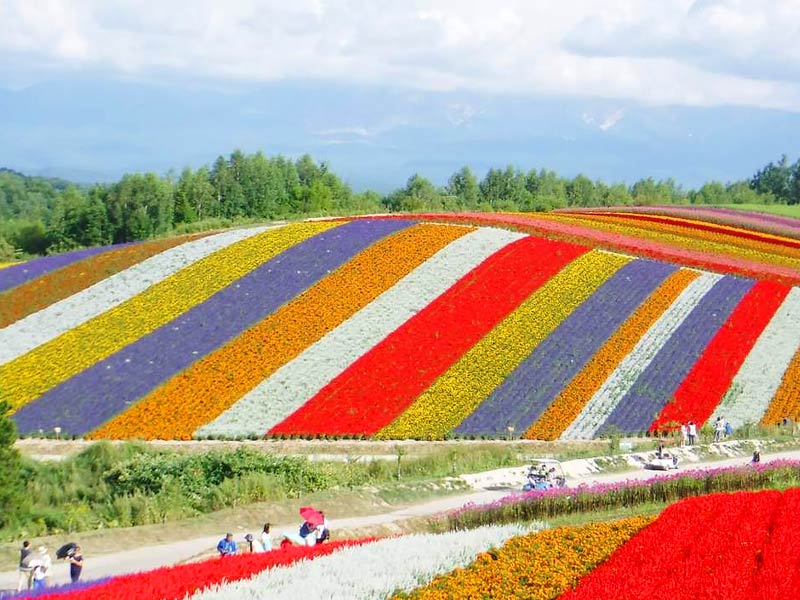 Farm Tomita is one of many farms in the area that have earned this reputation by planting massive fields of lavender and other colorful crops like tulips.
Right is a photo of one of the many scenic vistas available to visitors to the farm. The farm also sells a variety of lavender-related products, ranging from lavender-scented candles and soap to lavender-flavored drinks and ice cream.
Every summer, when the lavender fields in Nakafurano are in full bloom, a large number of visitors flock to the area. The majority of lavender blooms in late June and reaches its peak between mid-July and early August.
The most popular lavender viewing location in the Furano area is Farm Tomita. The slope is covered in a purple carpet of lavenders, which is breathtaking. Definitely a highlight of any summer trip to Hokkaido.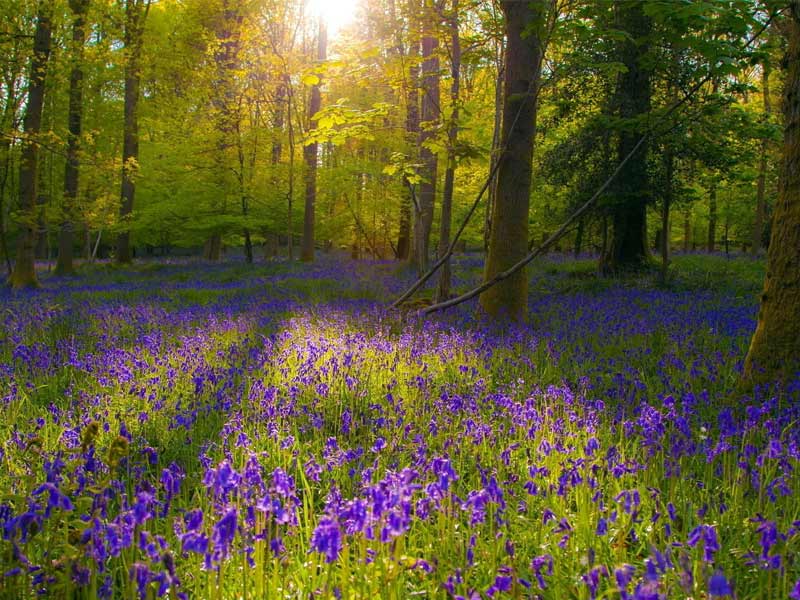 This popular farm is free to enter and, in addition to the flower fields, has cafes and shops selling a variety of lavender-related products.
Lavender ice cream, available in cups and cones, is a must-try at the farm. It's soft and smells like joy. It will simply brighten your day.
The ice cream parlor is located within the lavender farm. There are more shops before the farm, but they sell different items, such as melon ice cream and steamed sweet corn. Each shop sells a unique product.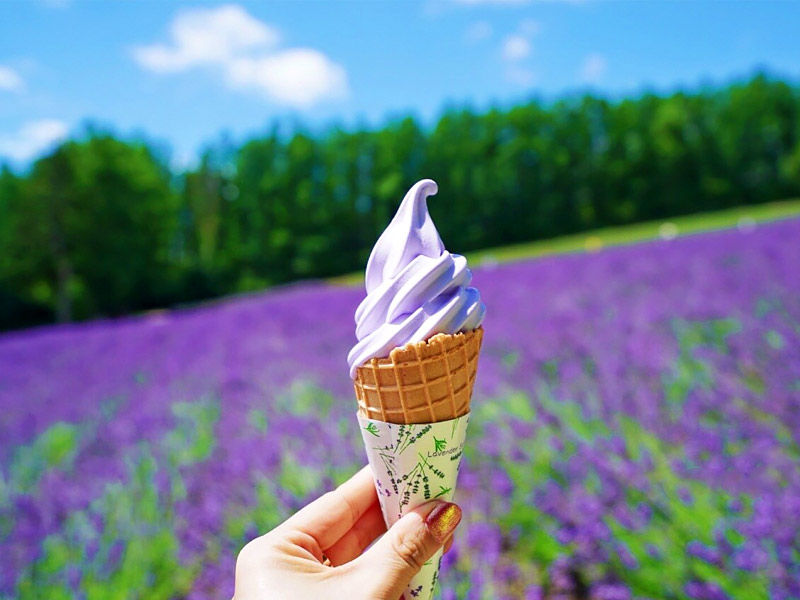 Farm Tomita opened a second farm, Lavender East, to commemorate the 50th anniversary of its grand opening. It is one of the largest lavender gardens in the world, covering 14ha.
It is 4 kilometers east of Farm Tomita, toward the Tokachi Mountains. The observation deck offers a view of approximately 90,000 lavender flowers. From mid-July to early August, this is a must-see destination. This should definitely be on your list of things to do in Hokkaido.
How to reach Farm Tomita
Farm Tomita is a 25-minute walk from JR Furano Station. From June to mid-September, the "Furano-Biei Norokko-go" train connects Asahikawa and Furano. The train arrives at Lavender Farm Station, which is a 7-minute walk from Farm Tomita.
The 5-hectare lavender field and other flower gardens are among the many beautiful flower fields on Farm Tomita.
Best time to visit Farm Tomita
Farm Tomita is best visited between late June and early August. The flowers in the garden will be in bloom at this time, making for a colorful sight.
Mid to late July is the peak season for lavender fields in Hokkaido. If you want to see a hill covered in a purple carpet, don't miss this time.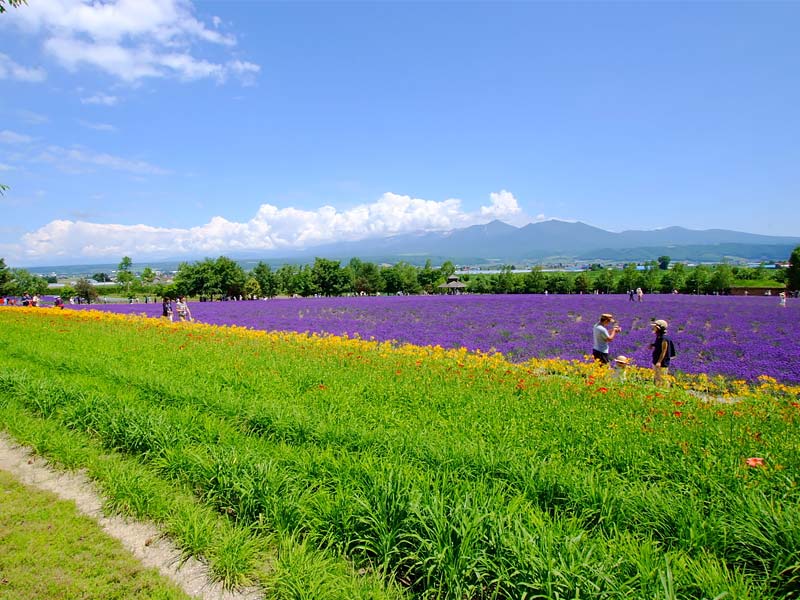 The road to Farm Tomita is congested from late June to early August, so if you plan to drive, make your travel plans ahead of time. We recommend taking the train for a more comfortable journey.
Top Three fields of Farm Tomita:
Traditional Lavender Field
Farm Tomita has three large lavender fields. The representative and starting point of Farm Tomita is the Traditional Lavender Field. From here, the farm's history began. The gentle slope is covered in vibrant purple flowers in mid-July.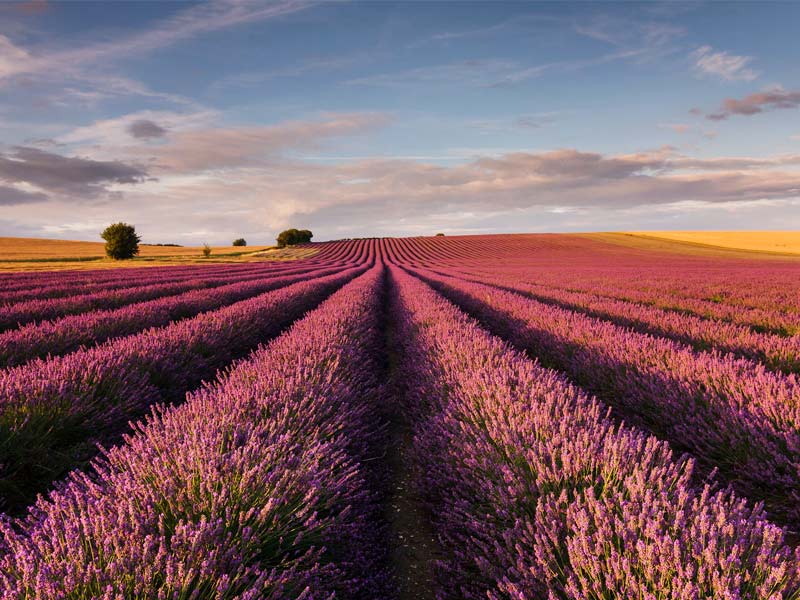 Looking down from the hilltop, past the purple carpet, one can see the impressive Tokachi Mountain range and the rural landscape of the Furano Basin.
Lavender Forest Field on a Hill in Bloom with Two Types of Lavender
The Lavender Forest Field can be found further up the hill from the Traditional Lavender Field. Lavenders bloom in two varieties: Noushi Hayazaki and Okamurasaki.
Noushi Hayazaki's best viewing season is late June, while Okamurasaki's is in mid-July. The lavenders contrast beautifully with the green leaves of the birch trees at the top of the hill.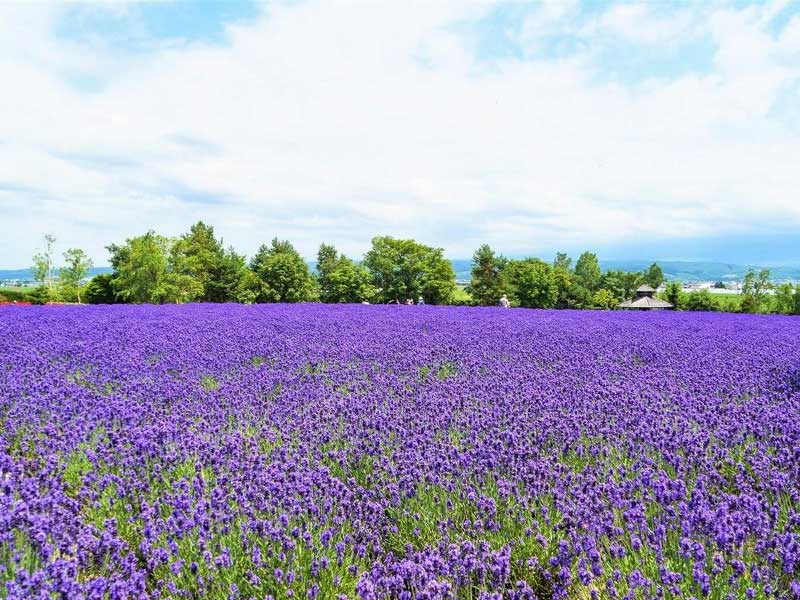 Delicate Gradation that is breathtaking! Sakiwai Field is located in the farm's center.
Sakiwai Field, located in the heart of Farm Tomita, is home to four different types of lavender. A delicate gradation is created by Okamurasaki, Noushi Hayazaki, Yotei, and Hanamoiwa.
Lavender East, which produces perfume ingredients, is also located 4 kilometers to the east of here. The never-ending purple view is breathtaking!
This section is only open in July; however, the Lavender Bus runs through the field.
Autumn Field and Spring Field
Spring and Autumn's fields are adjacent to Sakiwai Field. Flowers begin blooming in the Spring Field in mid-May when the weather is still cool. Flowers from the north, such as Iceland poppies and lupine, are grown here.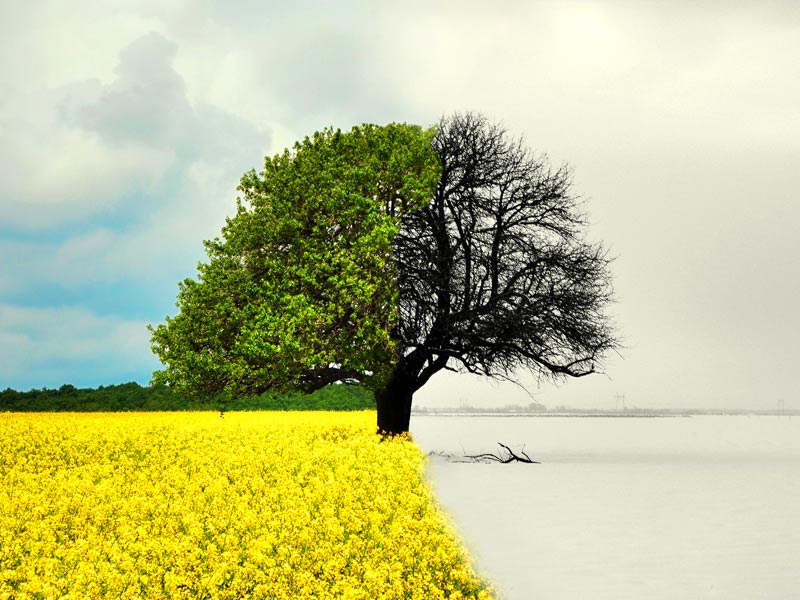 These adorable flowers will bloom from late June to early July, during the lavender season.
Hilltop Field
Hilltop Field was founded in 2017. It is located at the highest point of the hill on Farm Tomita and is planted with flowers such as mustard flowers and red and white poppy.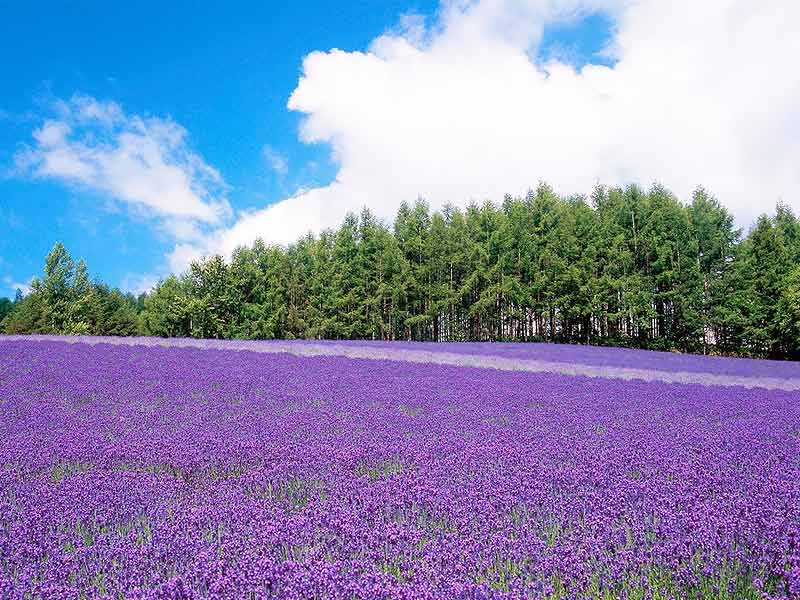 There are also flower fields with various themes, such as the Forest Field, which creates a lovely contrast between the flower field and the green on the trees, and the Green House, which has Hokkaido lavender in bloom outside of the summer season.