India is a culturally rich country with delectable food. From the top of Jammu and Kashmir to the point of Kanyakumari, India is proud of the variety of foods that each cuisine offers. Maharashtrian cuisine is the state of focus for this essay. 
Maharashtra is a lovely state that incorporates both the pure beauty of nature and the gleaming lights of its metropolitan centers. Apart from Mumbai, one of the biggest cities in the state, there are other places such as Pune, Nagpur, and Lonavala where you may experience the Maharashtrian culture. Having said that, the people of Maharashtra are incredibly traditional and proud of their culture.
You've probably heard of Maharashtra's stunning beaches. But are you aware of the delectable meals available in the state? 
If you have a yearning for something hot and sweet, something that makes your heart skip a beat, Maharashtrian delicacies are worth it. There's a lot to enjoy, from the nibbles of Vada Pav to the sips of Keri Panna. So, if you're planning a vacation to the state, here's a list of Maharashtrian delicacies you should try: –
Puran Poli, a yellow flatbread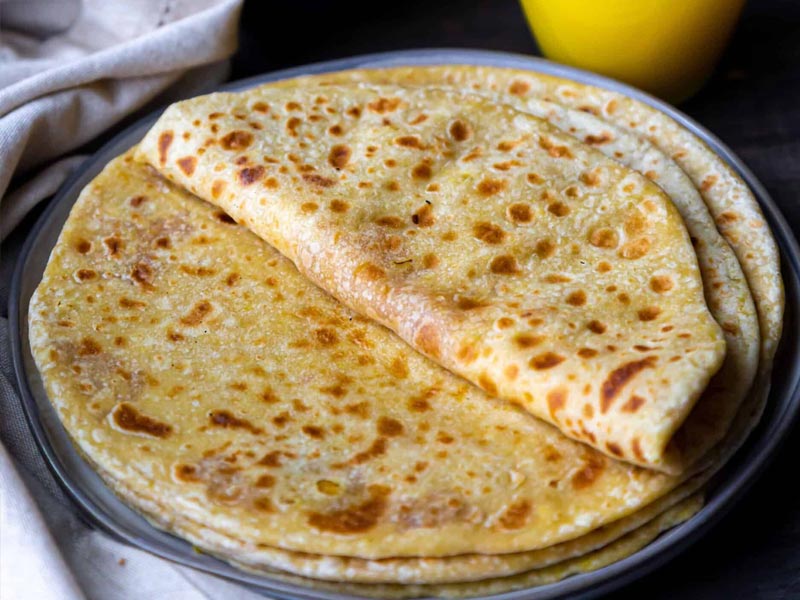 Puran Poli, a sort of Indian sweet flatbread, is one of Maharashtra's traditional cuisines. It is produced by filling wheat flour flatbread with chana, desiccated coconut, jaggery or cane sugar, and nutmeg powder. It is primarily produced for festivals and other large gatherings. 
Misal Pav, the King of Street Food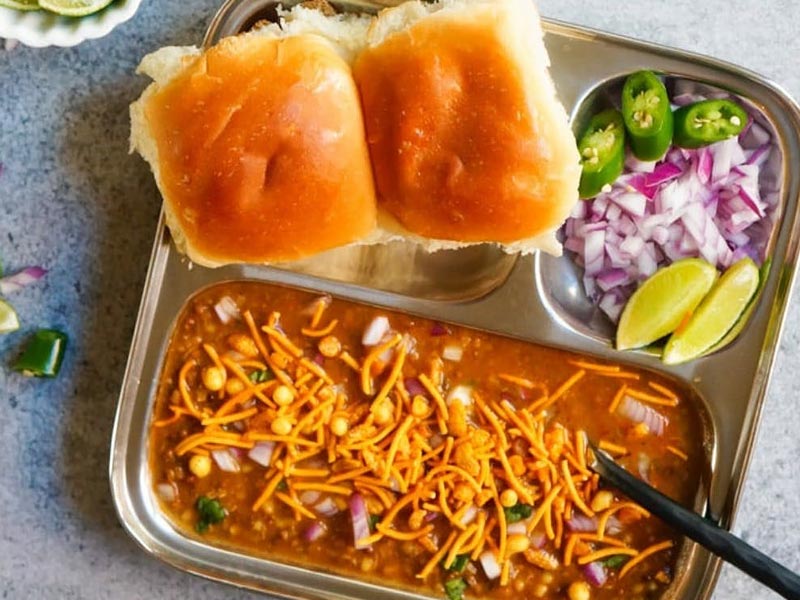 Misal Pav is what Jethalal Gada from the popular Indian program "Tarak Mehta ka Oolta Chashma" adores besides Jalebi Phapda. One of the most well-known Maharashtrian meals is considered the king of the state's street cuisine. It's created with Misal, a spicy stew made of moth beans, and Pav, an Indian bread roll. The meal is garnished with various Indian snacks, such as farsan, sev, and aloo laccha, to mention a few. It is also garnished with coriander leaves and lemon & served with a glass of buttermilk.  
Pudachi Vadi – An Evening Companion 
The yummiest evening snack may revive you after a long day in the western portions of Maharashtra. Pudachi Vadi is a dish prepared with dried desiccated coconut, coriander leaves, chili powder, and some other Indian spices. This mixture is then deep-fried with an exterior covering of gramme flour. This meal is best served as a delightful evening snack with a hot cup of masala chai.  
Keri Aamti is a savior from the scorching heat.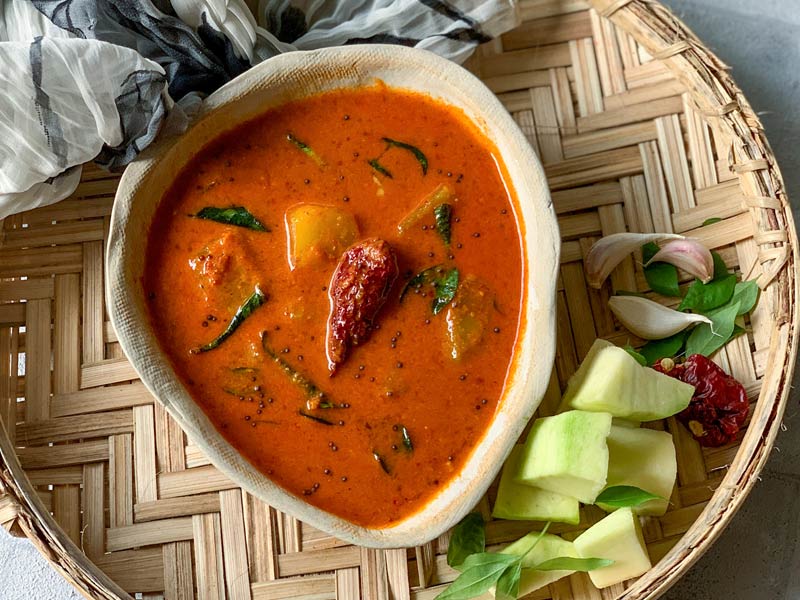 Keri Aamti or Kairichi Aamti is a famous Maharashtrian dish for beating the summer heat. It is a sweet and spicy thick sauce cooked with raw mangoes and real Indian spices and served with steaming white rice. The scent of the spices blends with the tangy flavor of raw mangoes to create a wonderful taste. 
What influenced Momos – Modak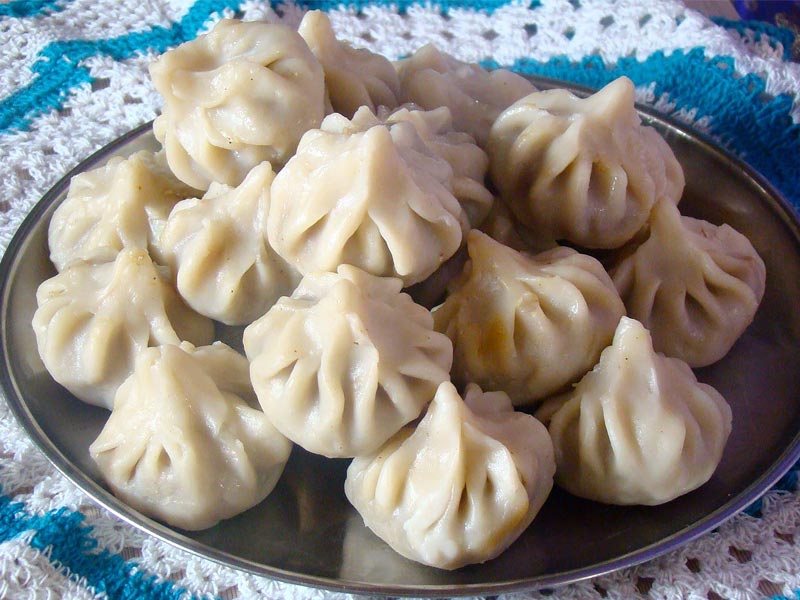 Modak, another typical Maharashtra cuisine, and Lord Ganesh's favorite is a sweet meal enjoyed by everyone in the state. The true Modak is produced with grated coconut and jaggery, which is then put into an outer shell composed of rice flour and a little maida. Modak is available in a variety of flavors during Ganesh Chathurthi festivities, including chocolate, pista, and kesar, to mention a few. 
Kothimbir Vada a Healthy Snack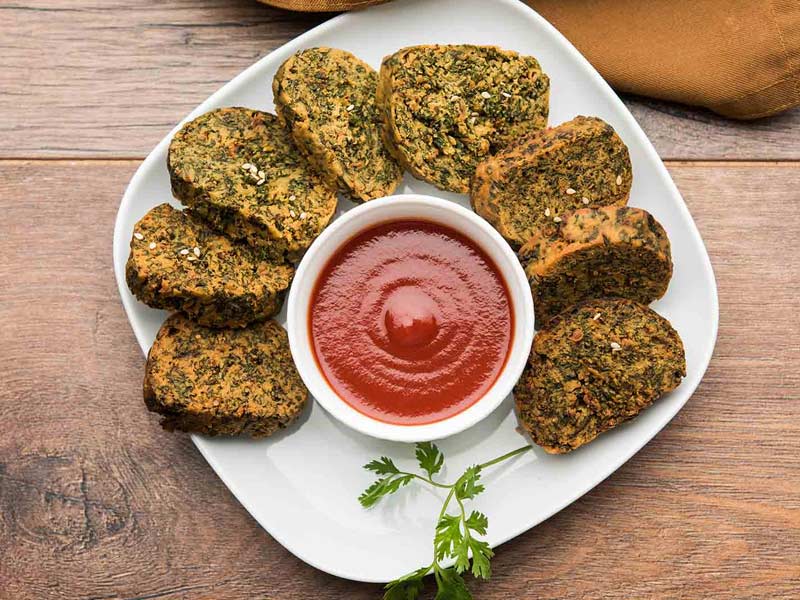 If Jethalal enjoys Misal Pav, Mr. Aatmaram Tukaram Bhide, secretary of the Gokuldham organization, like all Maharashtrian meals. His favorite, though, is Kothimbir Vada! This snack is produced by combining coriander leaves, besan, and water, as well as certain Indian spices, and then steaming it to get a cake-like structure. It is then sliced into squares and served with spicy chili and mint chutney. 
Malaysian Feelings in India – Pandhra Rassa 
This delicacy is from Kolhapur and is ranked among the top ten Maharashtrian delicacies in India. Pandhra Rassa is a chicken or mutton broth soup with a foundation of coconut milk, chopped onion, cashew paste, chili, and other spices. It has a distinct flavor that lingers on your tongue for a long time. 
Pav Bhaji, the King of Street Food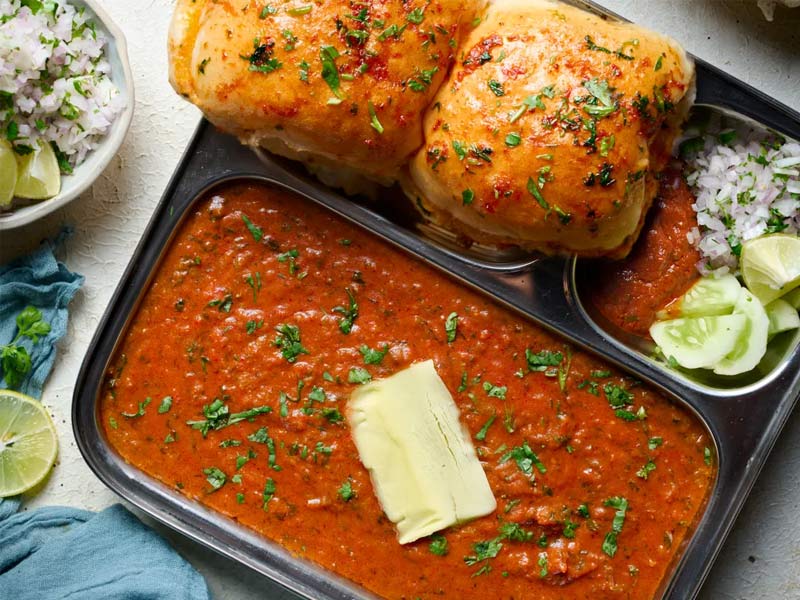 Pav Bhaji, one of the most popular Maharashtrian meals, is what Marathi people live for. There is an unspoken understanding between Indians and Pav Bhaji that can only be realized when the delectable flavors of Pav Bhaji meet the tip of your tongue.  
Thalipeeth, the All-Rounder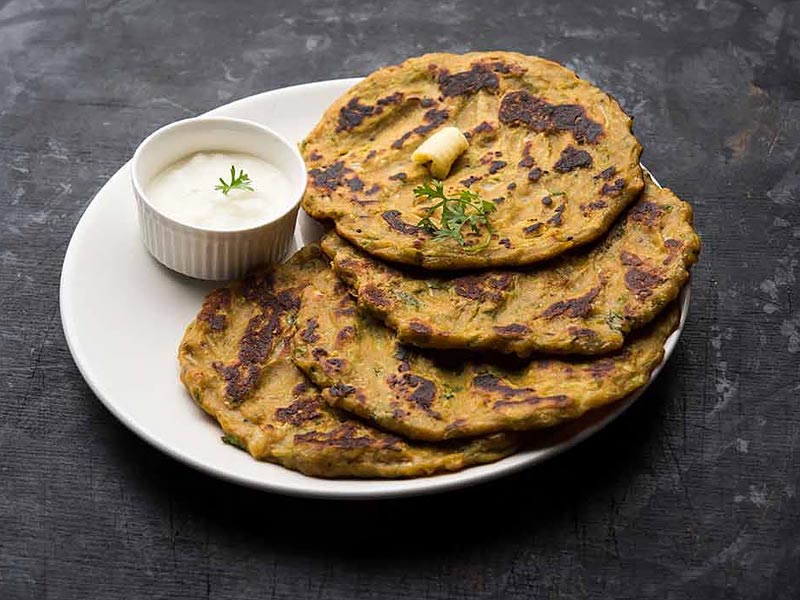 This popular Maharashtrian meal, a multi-grain pancake, is also enjoyed in North Karnataka. Thalipeeth is created with a specific flour known as 'bhajanee,' which is composed of roasted grains including rice, wheat, bajra, and jowar, as well as legumes such as chana and urad. To improve the flavor, the dough is combined with chopped onion, coriander leaves, and other vegetables and spices.
Bombil – A Spicy Dose 
Always save the best for last, as the saying goes. Bombil, or Bombay Duck, is without a doubt one of the greatest Maharashtrian dishes you will ever taste. Let us agree to differ before you conclude that it is a duck dish! It's more of a fish. Though it has a harsh odour when cooking, the flavor thereafter is svadista! Its spicy flavor tantalizes your taste receptors like nothing else.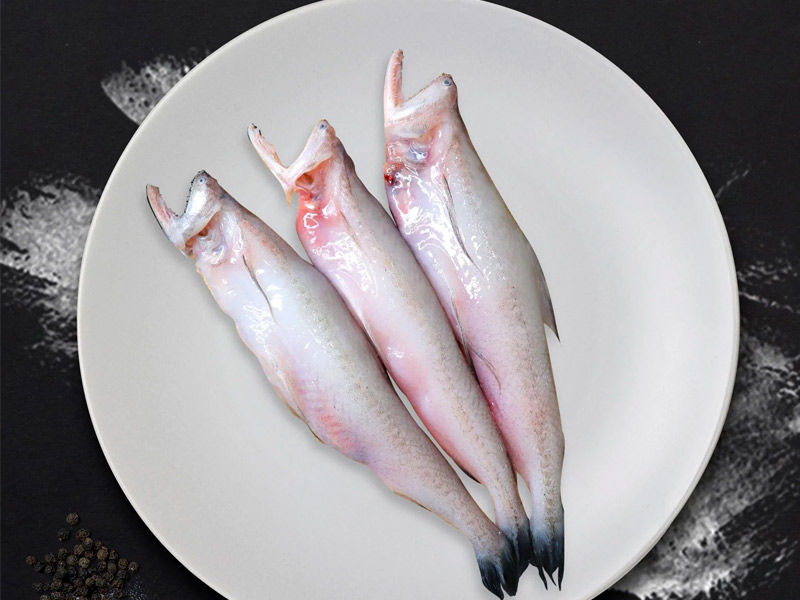 If you're reading this, you're probably thinking to yourself, "Who makes a list of Maharashtrian meals and doesn't include Vada Pav?!" It's so common that we've all had it at some time throughout our lives.
Aside from this diverse array of Maharashtrian meals, you'll find a plethora of other delectable dishes and beverages such as Sol Kadhi, Tambda Rasa, Bharli Vahge, and many more. So, the next time you book a Maharashtra vacation package, be sure to include "traveling on a Maharashtrian food trail" in your itinerary.