108 petals make up a new type of lotus that the Indian government has introduced. The Lotus was revealed by Union Minister of Science and Technology Jitendra Singh under the name "Namoh 108." The National Botanical Research Institute of Lucknow is the organization that created the Lotus.
According to reports, the nutrient-rich Namoh 108 lotus species blooms from March to December. The whole genome of this kind of lotus has been sequenced to identify its characteristics. Speaking at the inauguration, the union minister referred to "Namoh 108" as a great gift to the "relentless zeal and innate beauty of Narendra Modi in the tenth year of his tenure as the prime minister."
The "Namoh 108" kind of lotus flower was developed by the city's National Botanical Research Institute (NBRI), and it was introduced on Saturday by Union Science and Technology Minister Jitendra Singh.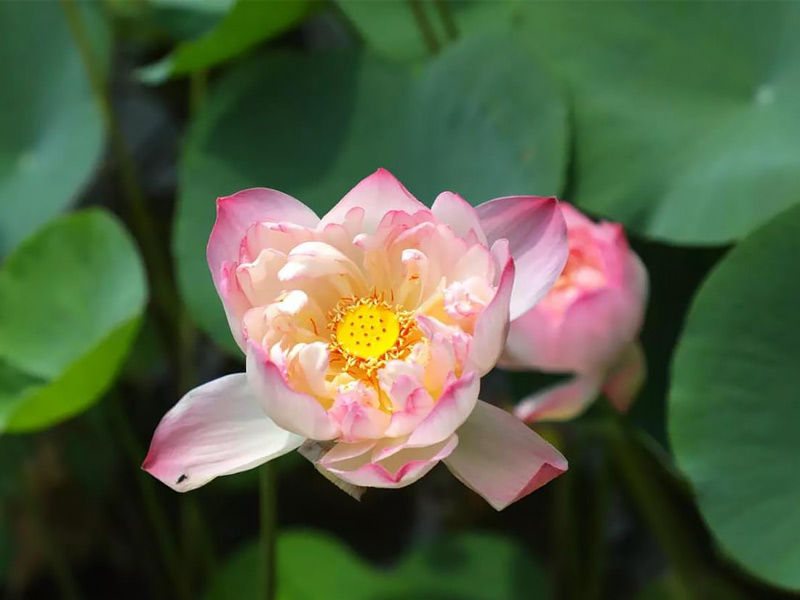 The "NBRI Namoh 108" lotus cultivar, which blooms from March to December, is the first plant whose whole genome has been sequenced for its characteristics.
As a big tribute to the "relentless zeal and innate beauty of Narendra Modi in the tenth year of his tenure as prime minister," Singh praised the NBRI for calling the lotus variety "Namoh 108."
The Namoh 108, according to the government, will be utilized to create clothing and scent. Singh has introduced clothing made from lotus fiber and the fragrance "Frotus," which is derived from lotus blossoms. The fragrances are created by the NBRI in conjunction with the Fragrance and Flavour Development Centre, Kannauj, as part of the Lotus Research Programme.
The National Honey and Bee Mission, National Bamboo Mission, National Food Security Mission, National Mission on Natural Farming, National Mission for Sustainable Agriculture, and Gokul Mission are just a few of the priority programs the government has announced, along with the Lotus Mission.
After the 'Namoh 108's' 108-petal feature was discovered, CSIR-NBRI set out to clone it and improve its genetics so that it could be grown outside of Manipur. 
"We'll be registering as the authorized Indian lotus variety. Shasany allegedly remarked, "We have plans to facilitate an entire industrial and entrepreneurial ecosystem around this. After all, this is our national flower."