Some people travel to see ancient historical sites, while others go to experience the culture, food, and language of new and exciting places. 
And occasionally, people travel to parties.
When it comes to low-cost backpacking, one of the most common ways for travelers to meet is over a drink. Or two. Or even three. 
Whether it's at bars, clubs, lounges, beach parties, or just small groups sitting around talking while sipping a bottle of wine, alcohol is often a staple of life on the road, for better or worse.
Here's my well-researched list of places to embrace your wild side and party hard with other travelers. I've visited over a hundred countries and consumed copious amounts of alcohol all over the world, so I know a good party when I see one! 

If you want to party while traveling, try one of these cities

Bangkok, Thailand
Bangkok is a popular tourist destination. It is the location of the infamous Khao San Road. Every night, it's packed with travelers drinking from alcohol-filled buckets. They model themselves after the locals, who go out every night and drink from alcohol-filled buckets. Seriously.

image credit: partybangkok
On a Tuesday, everyone is drinking at the ex-pat bars. After that, when the official bars close, everyone goes to the after-hours clubs until 5 a.m. Visiting Bangkok will not be beneficial to your liver. Bangkok has something for everyone, whether it's Khao San Road, the ex-pat bars of Patpong and Thong Lor, or the new scene cocktail brewing in Chinatown.
Barcelona, Spain
Any city where people eat dinner at midnight will start and end late. Barcelona is a city for late-night revelers. The clubs here don't get crowded until around 2 a.m. and stay that way until dawn. It's why residents don't even get out of bed before noon.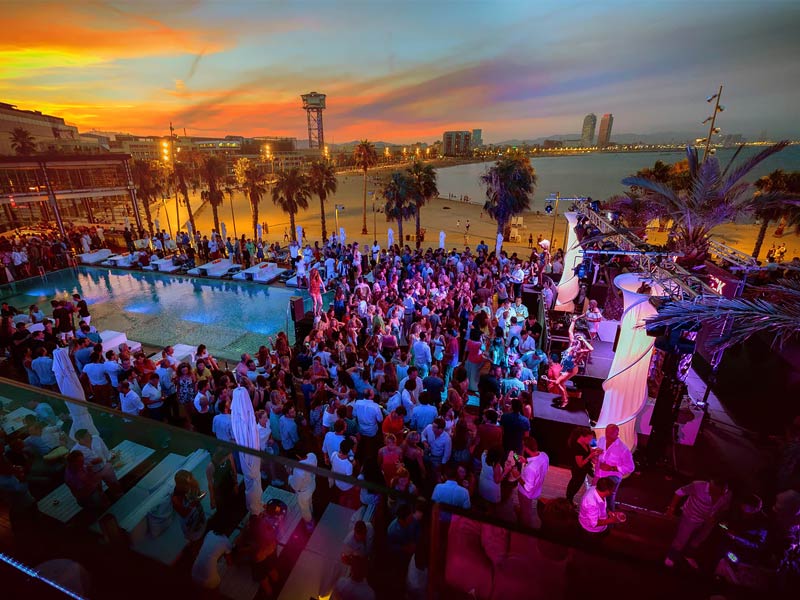 Tourists mingle with locals, who all enjoy the pleasant weather and rooftop gin bars. Drink sangria until the sun comes up, go on a pub crawl, get wasted at the famous Kabul hostel, and wander the Barri Gothic in search of hidden gems. On weekends, the waterfront is especially crowded.

Rome, Italy
Rome was a fantastic party city. There are numerous bars, kicking clubs, and beautiful people. Pub crawling tours are an excellent way to meet other travelers. You frequently become quite friendly and do strange things with the people you meet.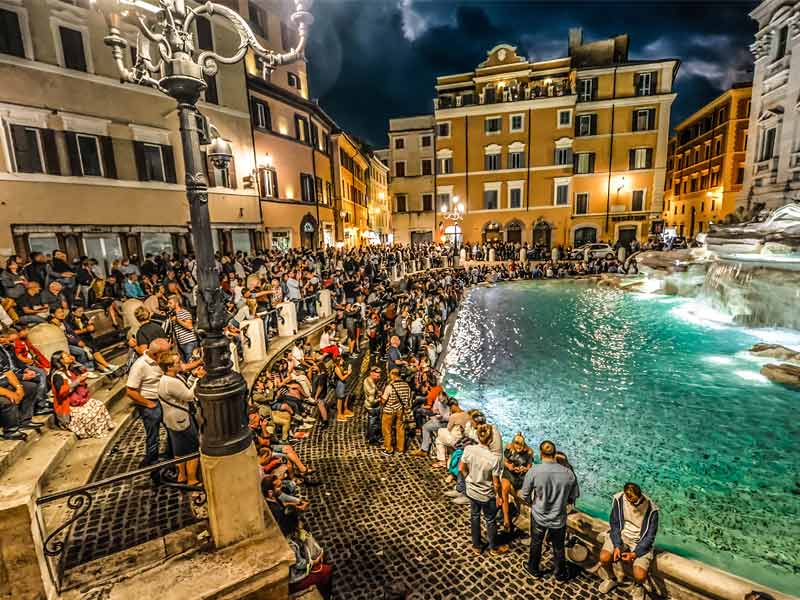 (See the example above!) While the Romans themselves are somewhat reserved, the backpacker party scene in Rome is insane, with numerous bar crawls littering the city. The Spanish Steps Bar Crawl is particularly wild.

Prague, Czechia
Cheap beer (and cheap flights) make this city a popular party destination for visitors from all over the world. While I did not attend any of the infamous stag parties, the city's nightlife will leave you in a daze wondering what you did last night and whose number is on your arm.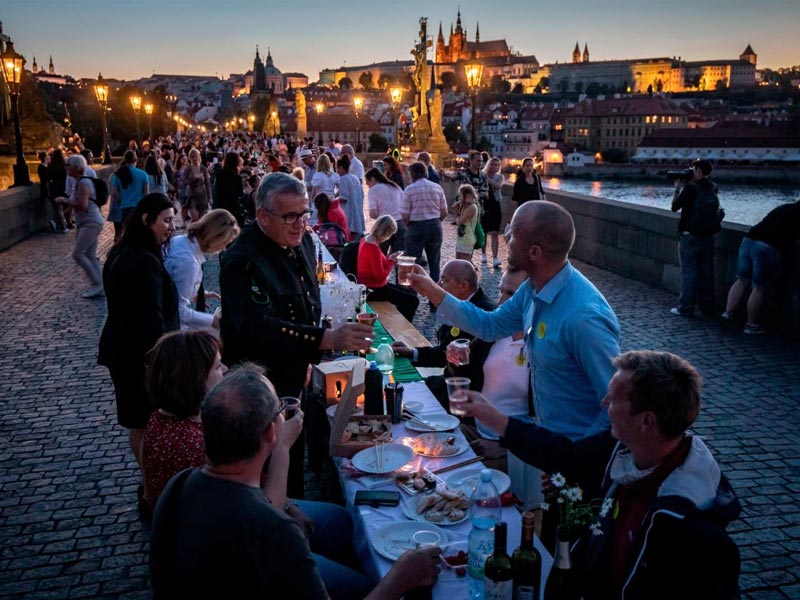 Prague has it all: multiple-story clubs, strong cocktail bars, and inexpensive beer halls. Stay at the Mad House if you want to stay in a wild hostel.
Miami, Florida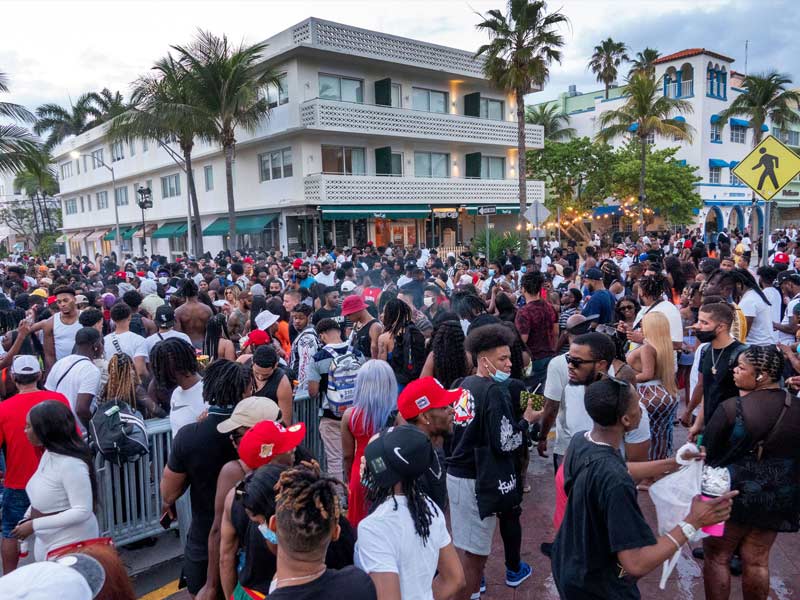 Miami is not cheap, but it is a great place for clubbers. There was a lot of music, a lot of great DJs, a lot of dancing, a lot of pretty people, and, most importantly, a lot of booze. Even on a backpacker's budget, you can have a good time. 
Sydney, Australia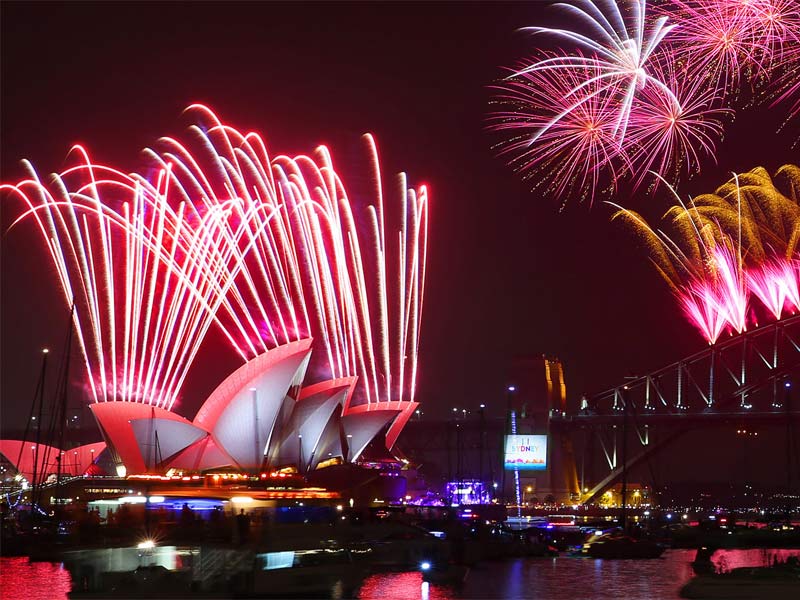 Aussies know how to party, and they do it exceptionally well. Sydney hostels host fantastic hostel parties where you can meet other travelers, but if that isn't your thing, you can find your crowd at any of the clubs and bars in the area. Aussies love to party and will gladly welcome newcomers with a drink.

Ios, Greece
Any best-of list must include a stop in Greece. Ios is the epicenter of partying (though Corfu does give it a good run for its money). During the summer, the Greek Isles are packed with visitors, with many coming here to party all night so they can sleep on the beach all day.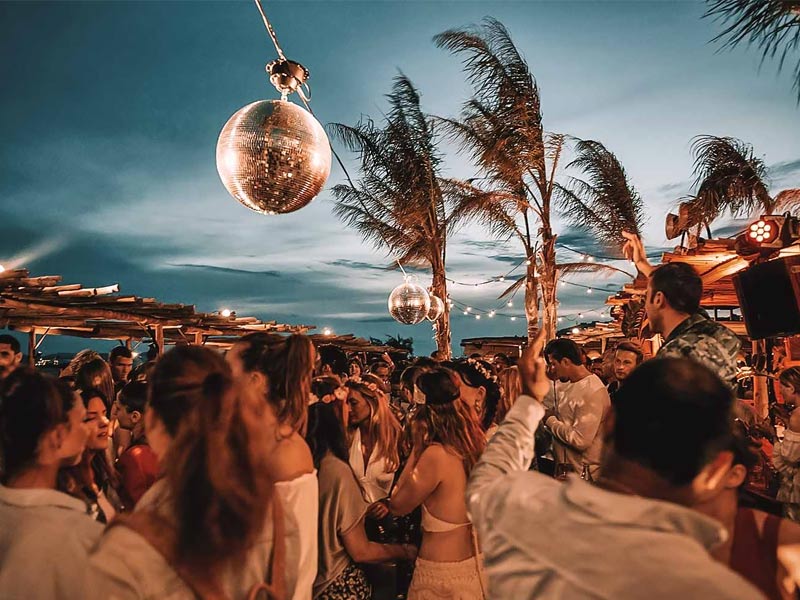 Travelers come to Ios intending to get drunk and…well, that's about it. There are shot bars, bar crawls, and bars that force you to drink while playing strange games. Morals, sanity, and dignity are left on the ferry to be picked up when it's time to leave. It's one of the most remote places I've ever visited.

Bali (Kuta), Indonesia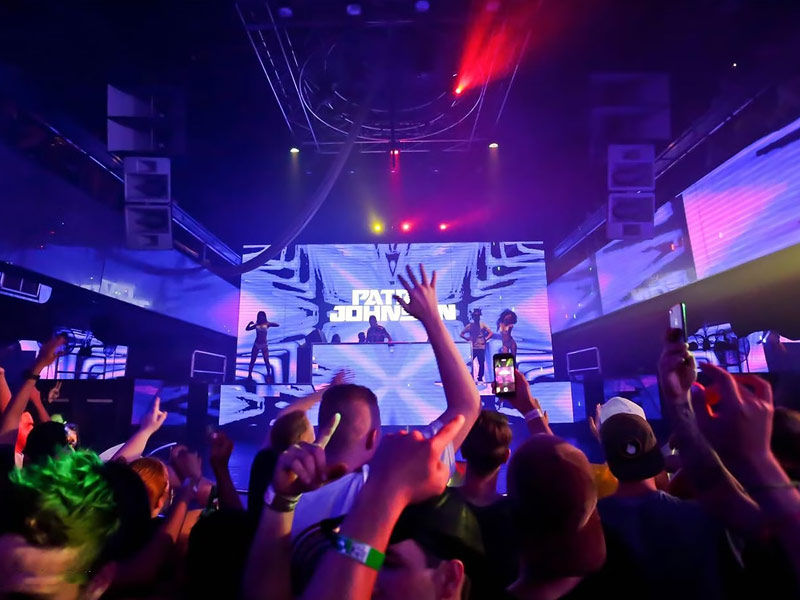 Bali is a fantastic place to party. All the backpackers want to do after a long day in the sun is relax and have fun on Kuta Beach. It's a tourist destination for a reason. The foam party is a blast (as are all foam parties), and on Bali, you'll spend your days burning your skin in the sun and your nights drinking your liver away.
Florianopolis, Brazil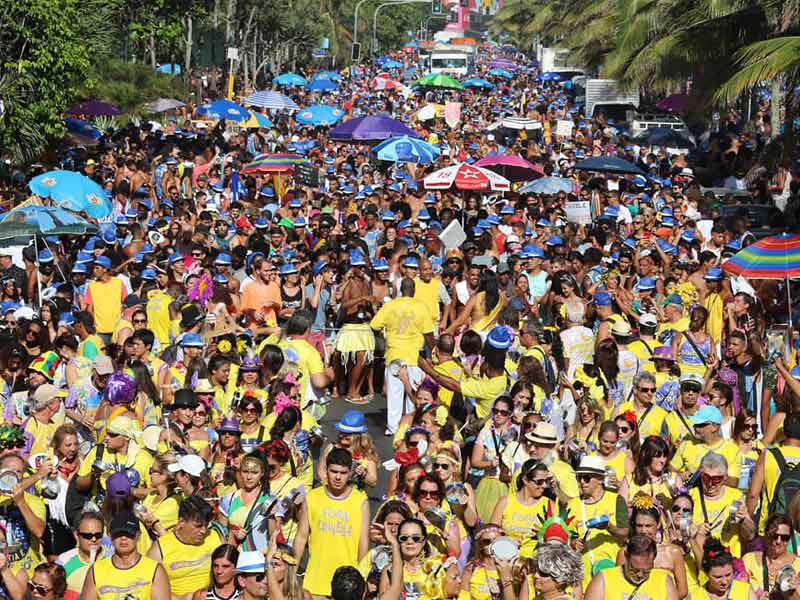 This location in Brazil is a popular tourist destination. It has a reputation for hot weather, hot bodies, and hot parties. Everything is scorching here. The beaches have fantastic nightlife, and one of the hostels hosts a well-known pool party.
Ko Phangan, Thailand
This Thai island hosts the monthly Full Moon Party, which attracts 20,000 people on average and lasts till daybreak.

image credit: homeiswhereyourbagis
Enough said. (However, if I had to add anything else, I'd say there are jungle parties, half-moon parties, people getting crazy on the beach, going down slides, and playing a variety of drinking games.) It's one of the most popular gathering spots in the entire region.)