The most memorable fashion trends are typically those that are known for being absolutely absurd. As an example: 
Will you just laugh in my face if I tried to sell you a jute gunny bag for Rs 50,000? Not because I've offended you, but the thought of paying the same money for something that most of us get for free as an iPhone 11 sounds absurd.

image credit: frenchfriesmag
And some fashion brands, whether deliberately or unintentionally, go down that path. Allow us to brighten your day by showcasing some of the weirdest fashion things ever created.
The Wow Factor 
During his graduate exhibition at the London College of Fashion, emerging menswear designer Harikrishnan sent models down the runway wearing inflatable latex trousers.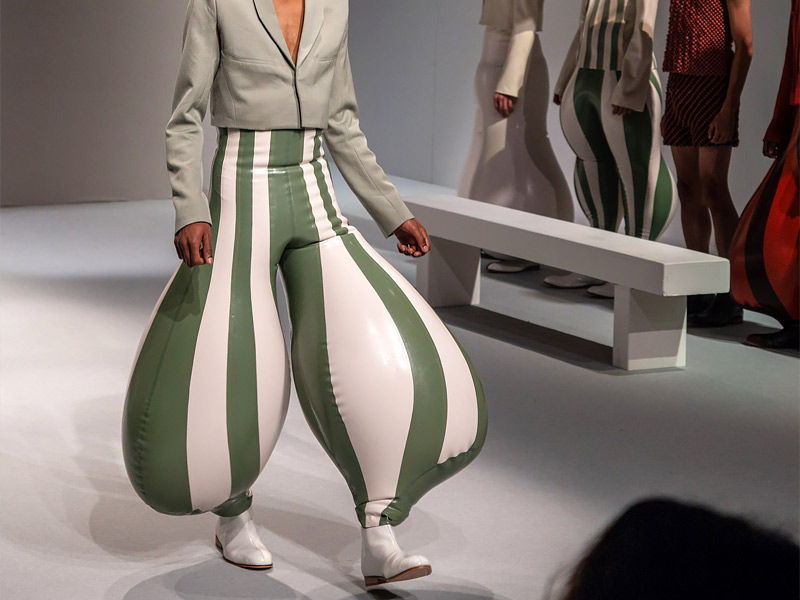 The 26-year-old student had the thought while walking his dog, Kai, in Kerala. He imagined the world through the eyes of his pug. 
Harikrishnan had no intention of selling these trousers, but they are currently available in the $1,100-$1,961 price range (Rs 85,500-Rs 1,52,300 approx).
Daag Achhe Hain, it appears 
Gucci introduced a $1,200 (about Rs 93,200) pair of grass-stained pants in its grunge-inspired fall/winter 2020 collection. The denim pant is composed of organic cotton that has been specially processed for a stained-like, distressed look.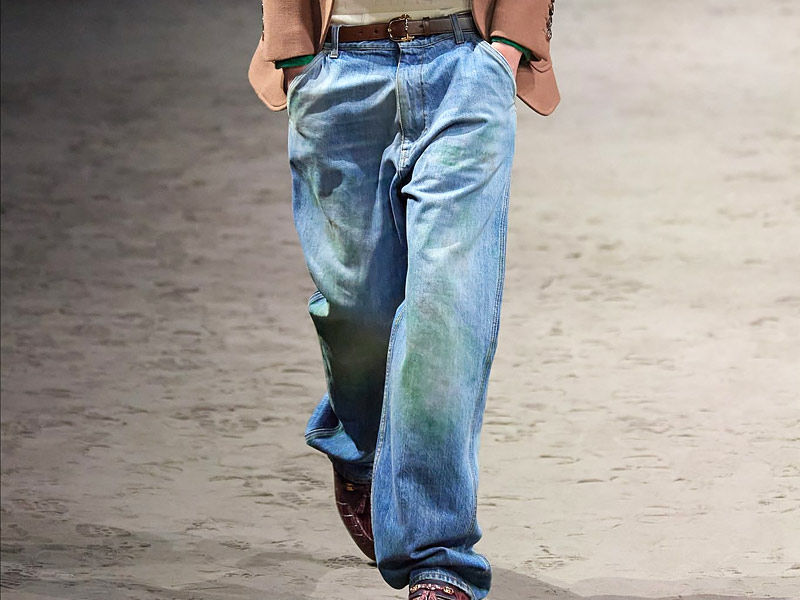 As part of its men's fall/winter 2020 collection, the label also released a pair of overalls with the same stain-like look. The bigger model costs $1,400 (about Rs 1,08,700) and has adjustable straps and large pockets.
Balenciaga Bags Look Like… 
Balenciaga released desi blanket holder-like bags priced at Rs 200,000. They had no idea, however, that these bags come free with blankets and may be purchased in India for Rs 500.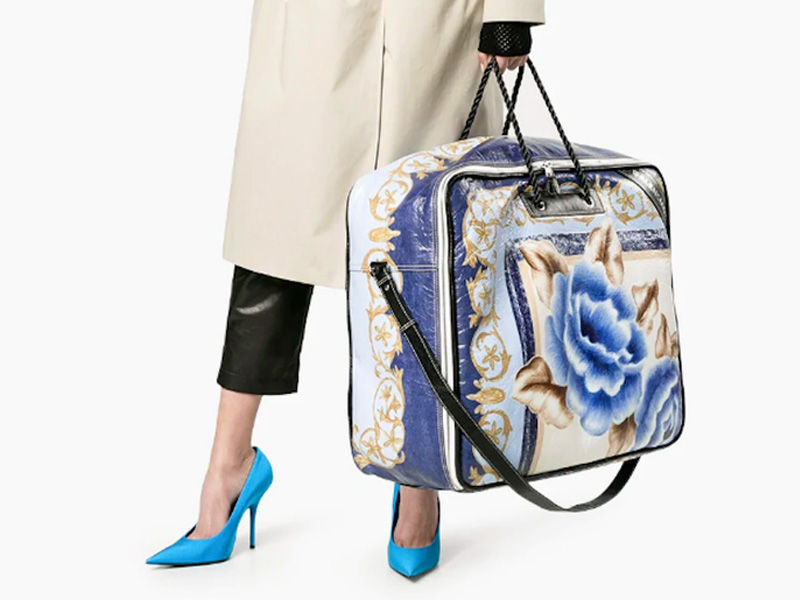 The label released another bag for Rs 1,50,000 that resembles a Rs 200 thaila that we carry to the sabzi mandi.
Carbohydrate Addicts Unite! 
Moschino, an Italian luxury label, is known for its eye-catching, object-inspired, statement designs. Moschino featured carb-inspired bags for their fall/winter 2020 collection, including a baguette clutch and croissant purse.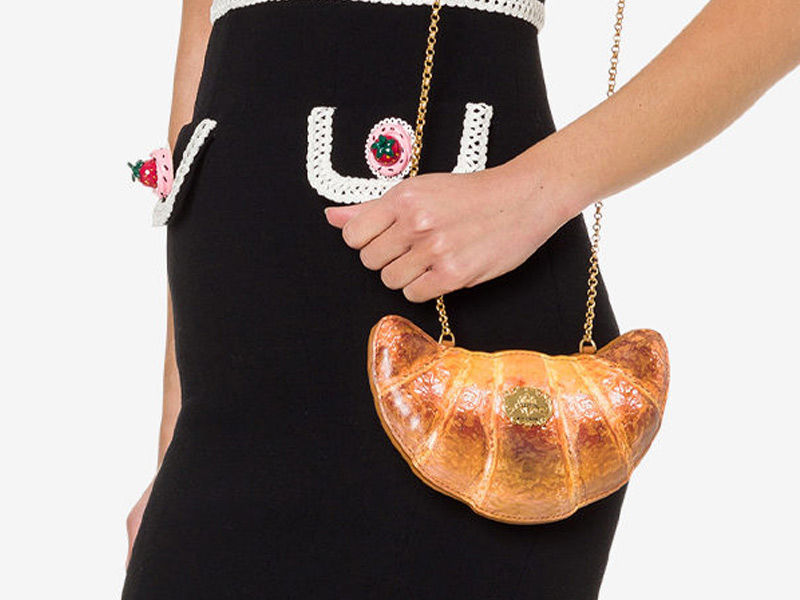 The bags are constructed of synthetic leather and cost $1,170. (Rs 90,900 approx).
Everyone, please keep a safe distance. 
Designer Jack Irving, who has clothed Lady Gaga, Paris Hilton, and The Spice Girls on their comeback tour, debuted a collection in London Fashion Week 2022 that was unusually tentacle-like and rebellious. The collection combined theatricality with technology.
Greetings from the Future 
Dirk Vaessen's graduating collection went viral on TikTok within hours of its debut on the first day of London Fashion Week.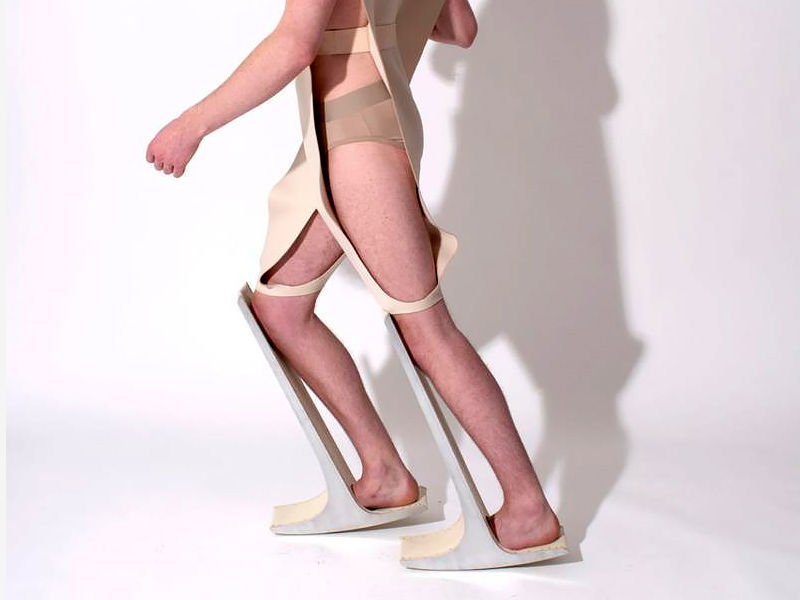 Since the age of 15, the 26-year-old Dutch designer has had an interest in shoemaking. Dirk regards shoes as a tool that may transform your posture, and his collection reflects this.  He originally designed these shoes for his 2070s alter-ego, Brave Hendrik.
Do Not Raise Your Shoulders Toward Us 
At Paris Couture Week, Dutch design team Viktor and Rolf debuted a collection with slumped and high-padded shoulders. Platform heels completed the look.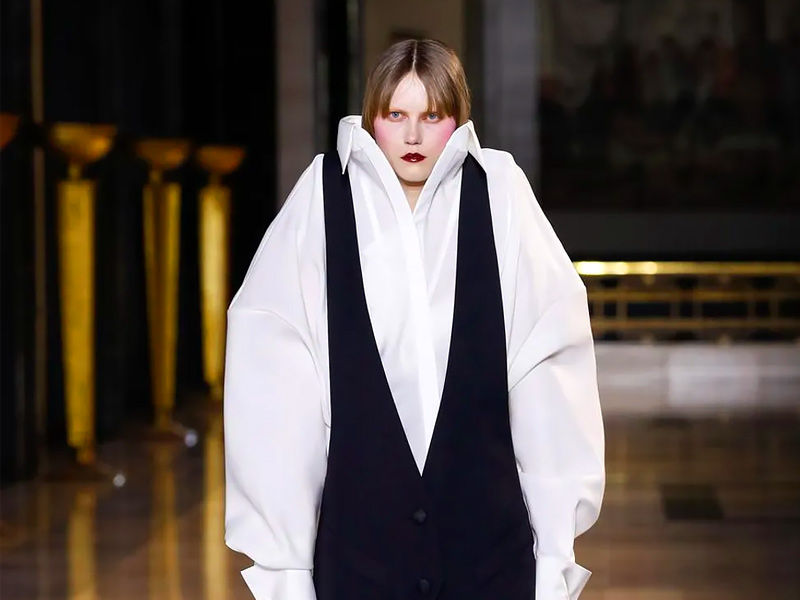 The eerie collections quickly captured the attention of Twitter users and became the source of numerous memes.
Shoes made of jelly 
We thought jelly shoes with buckles were only for kids. Many of us wore them in the 1980s and 1990s, but they've made a resurgence, unfortunately. 
There are numerous jelly shoe variations, but the oddest ones have to be those with heels and, get this, jelly sneakers!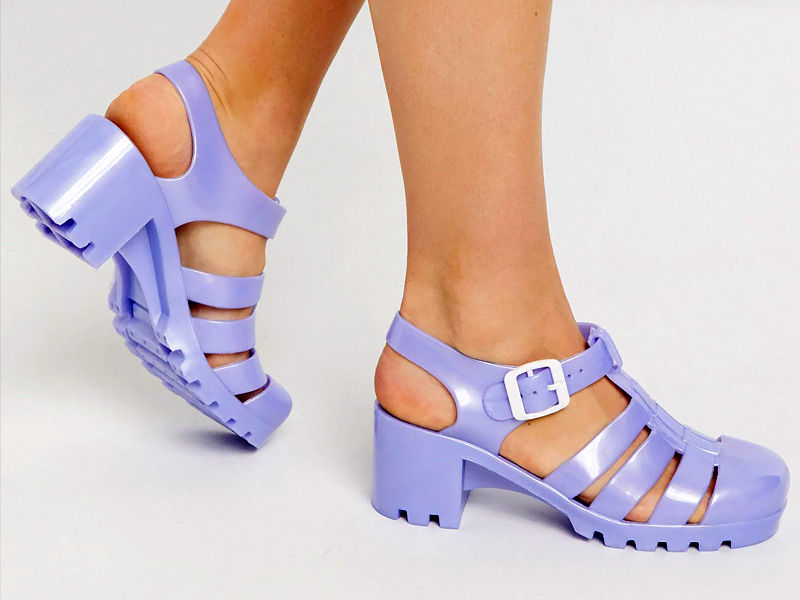 These are supposed to be summer shoes, but when the heat, rubber, and foot odor combine, you can guess what happens. It's an odor bomb!
Clogs 
The clogs are another strange popular shoe to reach the list. Fashionistas will argue that they look well with wide-leg pants or a lovely dress, but these aren't it.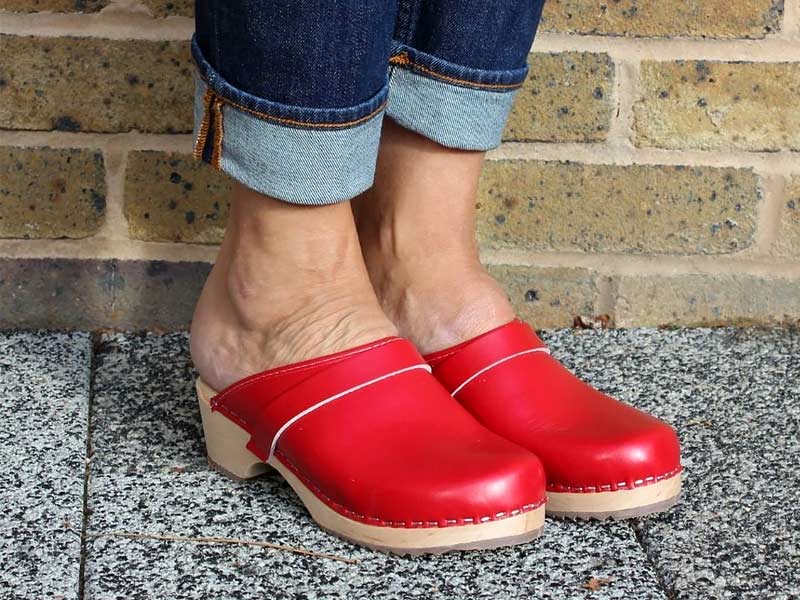 Let us not forget how big they are and how uncomfortable they are to wear. To make matters worse, they created the crocs. To be honest, these are still ineffective. 
To make things seem beautiful, you must have a distinct sense of style.
Sleeves that are overly flashy 
Exaggerated sleeves can offer a lovely touch to your clothing. They have a feminine flow and are an excellent choice for special occasions.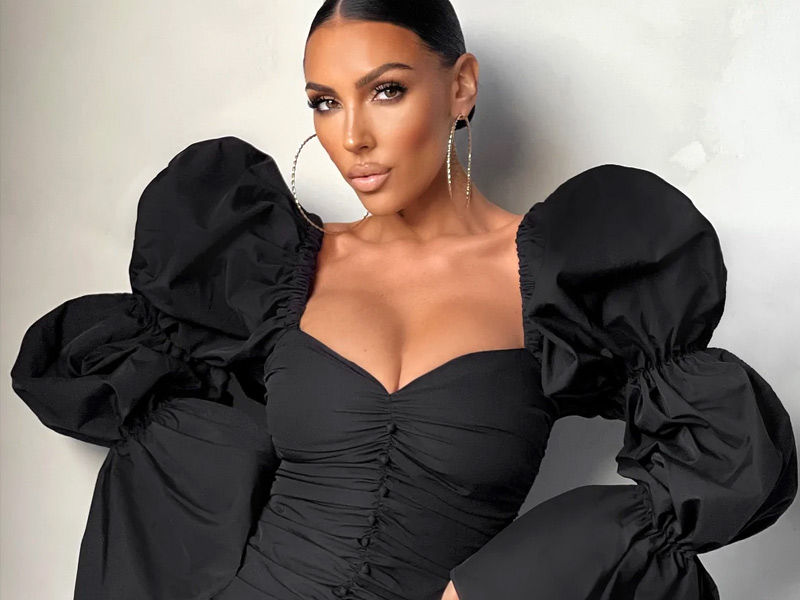 However, some of these types are just the most popular. Some individuals are unaware that there is a fine line between sleeves that make you appear like an elegant flower and those that give off the feelings of a frantic bird preparing to take flight.
Jeans that are really saggy 
Salute the current fashion evolution from thin jeans too big jeans. Baggy jeans are really attractive, and there are so many ways to combine them, whether with sneakers, sandals, or heels.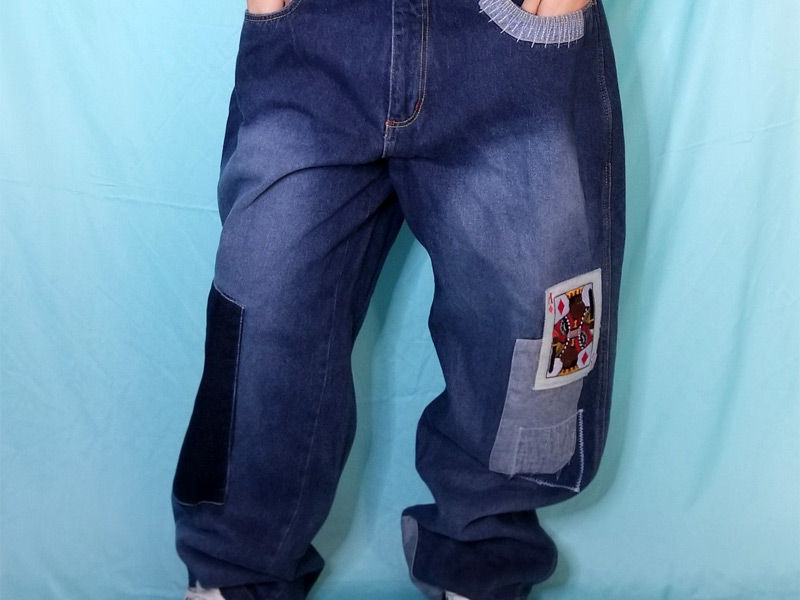 However, Bella Hadid recently walked out in some unusual baggy pants that reminded many of us of the big Fubu jeans from way back when which is a major no-no. 
Although she managed to pull them off with pointed heels, it is no surprise that some daring individuals have begun to wear this trend.
Designer cheesy stuff 
The rocking designer will never go out of style. It's a status symbol when everyone knows you can spend thousands of dollars on a designer piece, so it'll be around for a long time.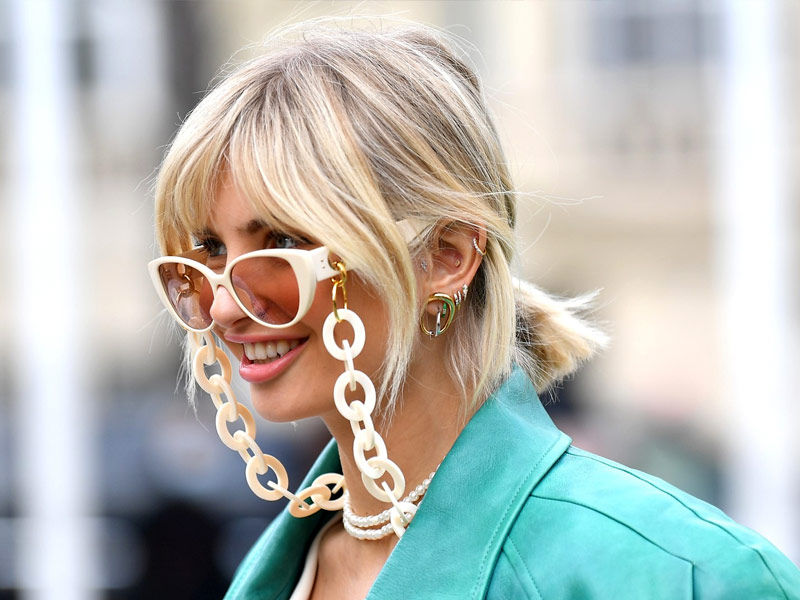 This year, there is still a lot of discussion around bizarre designer things, such as over-the-top branded garments, alien-like crocs, and meaningless chains. Even if they have the potential to cost my entire life, they are still a little tacky when the reality is revealed.
In conclusion 
Fashion is the coolest state of mind, but designers can easily slip into a creative state of mind. So, as you strive to be the season's "it" boy, don't forget to have some fun with fashion.